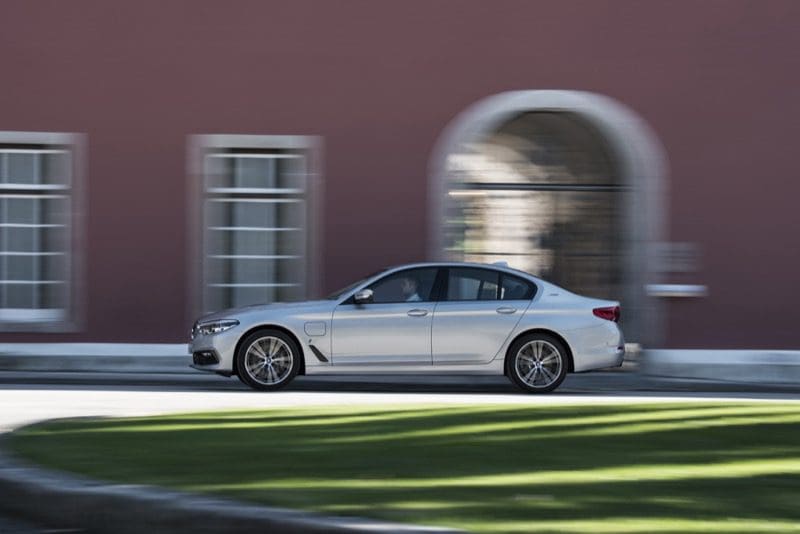 No doubt about it, any of the Tesla models are cool vehicles. However, owners still suffer from the age-old electric car dilemma of "Range Anxiety." During the week, it is easy to top off the Tesla with juice from the 240-volt charging unit in your garage, the biggest benefit being you rarely have to stop at a gas station. Instead, you can bypass stale gas station coffee for premium Starbucks blend. However, when you want to hit the open road, having a full-electric vehicle can be a drag — especially if there are no Supercharging stations along your route.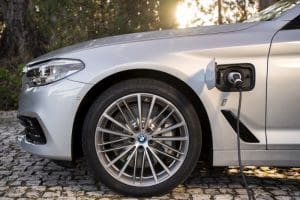 The kids are screaming they want to get to the destination. You can be stuck at a random recharging station for a few hours that would have taken only 2 minutes at what could have been a comparable gasoline stop. And what if you pull up to a recharging station only to find another vehicle there? Or it does not exist despite a listing on your cellphone? Or, even worse, you find the area sketchy to walk around and find someplace to wait while your vehicle is topping off?
For you, a plug-in hybrid is the answer. If you have Tesla funds but aren't ready to jump into full-electric just yet, the BMW 530e might be the perfect gasoline-cushion solution.
The brawn behind the brains is a 2.0 liter, four-cylinder engine coupled to a 9.2 kWh lithium-ion battery pack with a complementary 184 lb-ft of torque electric motor. This unit is, in turn, linked to a conventional eight-speed automatic transmission. In an unusual step, the transmission will search for the correct gear, even in all-electric mode. Therefore, the 530e feels more like a traditional vehicle and not like an electric car.
What is cool is that the BMW will travel up to 30 miles on electric power until it needs to switch over to the gasoline engine. As long as you are not asking for too much power from the engine room, you may never need the gasoline engine on your daily commute. We are thankful it is there, though, because sometimes you forget to plug in the vehicle. Or, more importantly, you can be ready for a spur-of-the-moment trip without having to hesitate about finding recharging stations.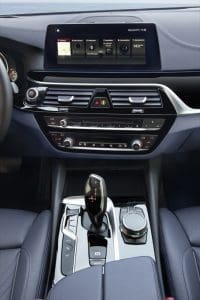 There are only two minor drawbacks to the system: The battery pack does take up trunk space, so you give up a spare tire — those looking for a cavernous trunk or a large subwoofer system need not apply. However, the seats do still fold down, and a good car audio retailer can add a diminutive subwoofer. This can supplement the Harman/Kardon audio system. Which, by the way, is overall good, but lacking in the low bass department.
The hybrid system has three selectable modes: a set-it-and-forget-it Automatic mode; a Battery Control mode that allows you to conserve the electric power for later (a good scenario for this would be a cold morning when you really want engine heat, but you know the outside temperature is going to warm up later in the day; and finallyMax eDrive for when you know you are only commuting to the office and back — this allows you to conserve gasoline and rely only on the battery pack.
All the usual safety systems were onboard in my tester. The only one I found to be a bit intrusive is the lane-keeping unit that relies on tugging at the steering wheel versus audible and visual alerts provided by excellent aftermarket units such as MobilEye.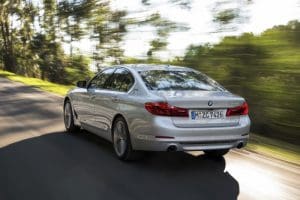 Probably the best thing about the 530e is the price. You can get all the engineering put into the vehicle for only a few hundred dollars more than the regular 530i. The vehicle may even work out cheaper on your wallet, depending on tax incentives in your area at the dealership level. There is a bit of a learning curve to figuring out how to maximize economy for your travel plans, but once that is mastered, you can get around 67 MPG when plugged in (according to FuelEconomy.gov statistics).
If you are looking for a luxury vehicle and want to have a go at maximizing economy to help leave a smaller environmental footprint, the 530e may be your ride. Neither Audi and Mercedes offers a similar vehicle in the midsize luxury category, and it is certainly a step above a plug-in Prius, C-Max or Volt.