April 20, 2023 – Pompano Beach, FL – RDV Automotive Technology the go to company for Wireless CarPlay integration is proud to announce an exclusive partnership with Mighty Mount, one of the industry leaders in universal mounts. RDV will serve as the exclusive 12 Volt US distributor for Mighty Mount products.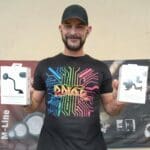 Rich De Sclafani the owner of RDV Automotive Technology said about the new partnership: "I am extremely excited to distribute the Mighty Mount line of products. We will be stocking the full line of Fast Charging wireless chargers, car and motorcycle phone mounts and chargers. The Mighty Mount products are super high quality, offer a 1 year warranty and provide another opportunity for retailers to add onto an existing sale with a price protected line of cell phone mounts and charging accessories. They are a great company to work with and align with our business values and strategy of protecting retailers. We will have full inventory within a few weeks and will display together at KnowledgeFest in Orlando"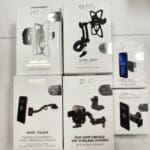 Jay Rahman the owner of Mighty Mount said about the new partnership: "I am very pleased to be partnered with Rich and RDV Automotive Technology. The 12Volt industry represents our biggest opportunity to expand our brand and become the go to solution in 12Volt for mounts. As we broaden our strategy to produce quality car specific mounts, the 12Volt industry is important to develop. Our new Tesla Mounts is an example of a hot product line that we hope will play well in this sector.
Why Choose RDV

Our goal is to provide the best possible support and products available! We are the go-to company for the type of integration products we sell. We only offer the highest quality products that we guarantee and stand behind 100%. Award winning support, industry leading 3 year warranty on most products and 24/7 availability. We have a network of authorized dealers across North and South America. We are a US based company located in Pompano Beach, Florida and we provide all support and shipping from our Florida location. We are a proud member of Mobile Electronics Association and a proud supporter of the MECP certification program for industry professionals.