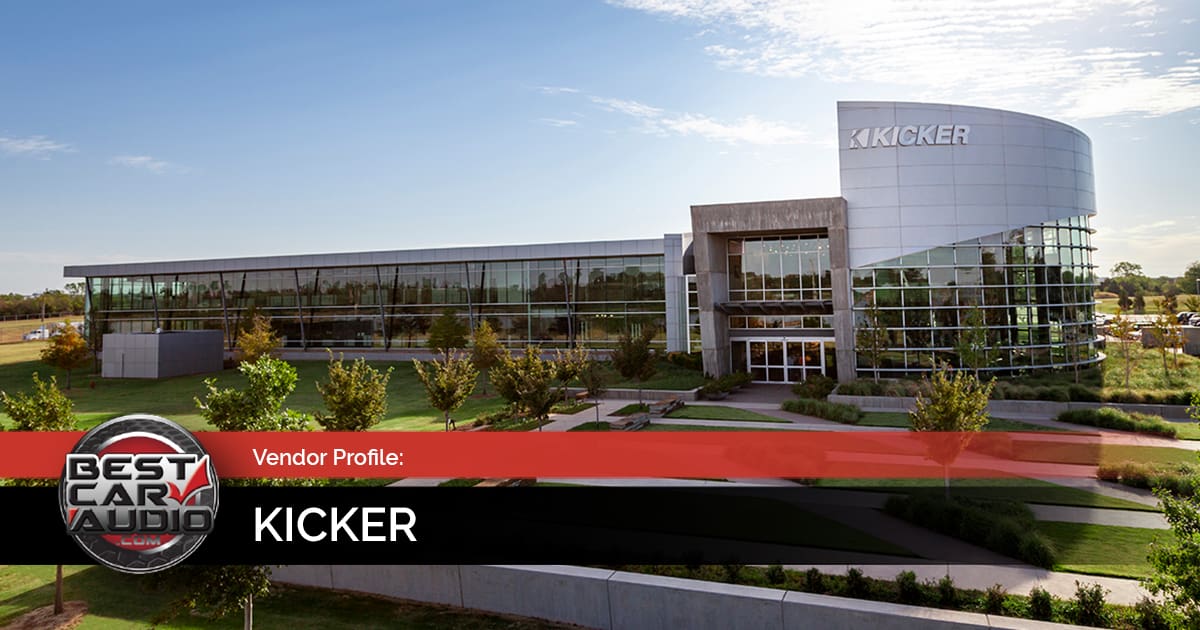 When it comes to car audio, KICKER easily ranks highly among brands with the highest recognition rates among enthusiasts. Many brands go on to become the de facto name for an entire group of products. Kleenex is what almost everyone calls facial tissue. A Band-Aid is the common name for an adhesive bandage. To Xerox something is to make a photocopy. For decades, car audio subwoofer enclosures were called Kicker Boxes, no matter their design or what brand of subwoofers they contained. That's high praise and a testament to KICKER's popularity and strong heritage.
50 Years of Amazing Audio
In 1973, Steve Irby and his roommate started a PA speaker manufacturing company called Stillwater Designs. Fast-forward to 1980, and a friend of Irby's who had a stereo shop nearby asked if they had a solution to add more sound behind the seat of a pickup truck. A short while later, Irby sent over a small wedge-shaped enclosure with a pair of horn tweeters on the top, a pair of midrange speakers on the front and a large passive radiator. The guys at the store loved it and begged Stillwater Designs to make more. It should come as no surprise that this compact enclosure was given the name Ass-Kicker.
A few years later, after attending a car audio contest, Irby realized that many car audio enthusiasts wanted to build their own enclosures. This led to the launch of KICKER Separates, a line of raw subwoofers and speakers separate from the enclosure. The term Separates is still used around the world to describe component speaker sets.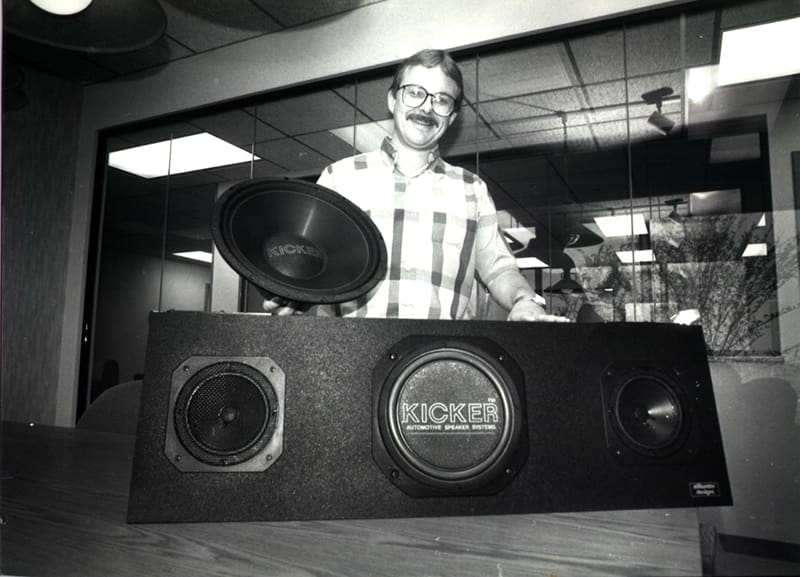 KICKER Product Highlights
A few designs and products stand out when you think of a brand like KICKER. It remains one of the biggest proponents of passive radiators. From the original KICKER and KICKER II enclosures to today's compact under-seat solutions, this simple technology helps deliver impressive low-frequency output from small enclosures.
KICKER undertook the challenge to design a subwoofer that would deliver similar output to a pair of conventional drivers in an isobaric configuration. This led to the introduction of the first "small box" subwoofer, the KICKER Solo-Baric. Almost every car audio subwoofer is based on this higher-cone mass, stiff suspension and high magnetic flux concept.
The ongoing quest to deliver more output from a given speaker mounting surface fostered the design of the square L7 subwoofers. The concept was to fill the space wasted between round drivers with additional speaker cone area. The development name for the project was L7, as the two characters together form a square. KICKER decided to keep the name when these drivers went into production.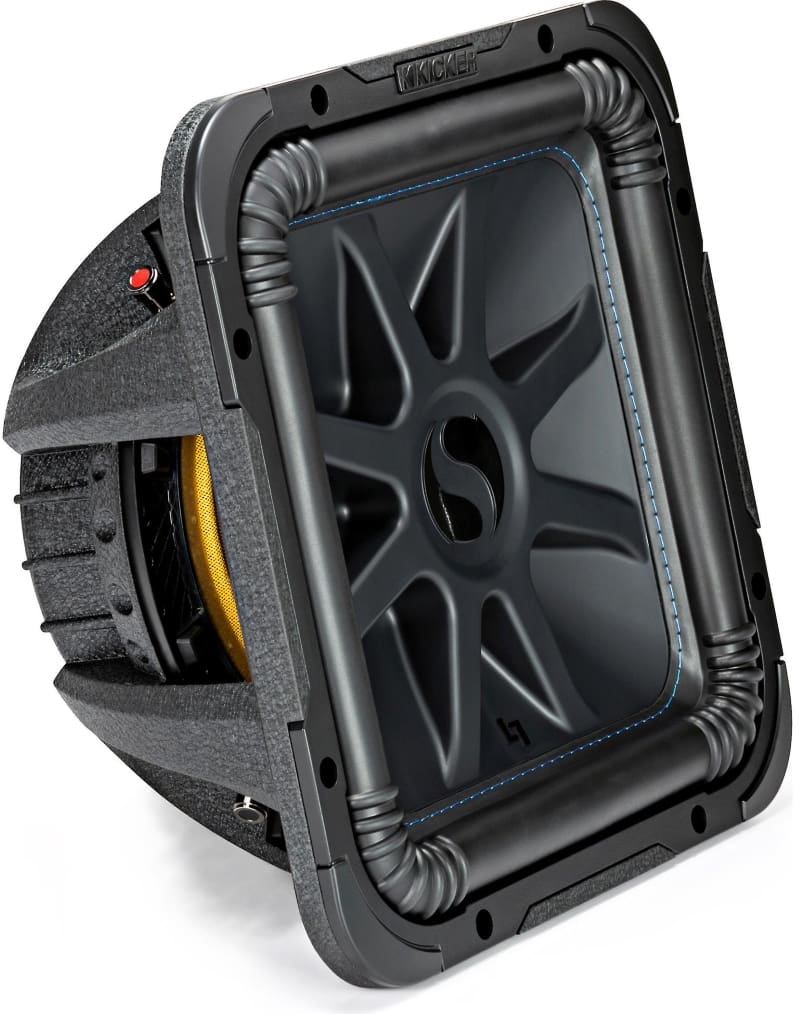 KICKER KEY is a more recent technology that has become a go-to for many car audio retailers. The KEY line includes a smart line-output converter along with a compact four-channel and monoblock amplifier. The KEY uses AI-driven digital signal processor technology to compensate for the acoustics of your vehicle or signal processing in a factory-installed amplifier. The result is an easy-to-integrate solution that delivers amazing sound quality without the need for expensive measurement equipment and technician training.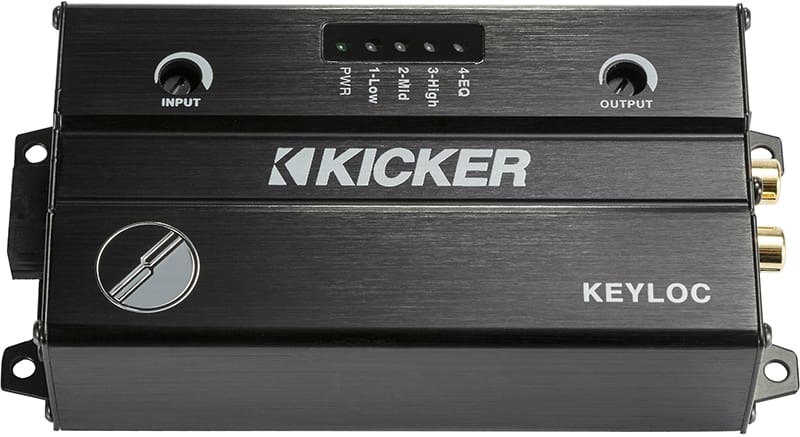 Solutions for Every Market
KICKER has spread its wings and grown from being a household name in the car audio market to offering full lines of high-quality, excellent-value solutions for marine, powersports and motorcycle applications, from source units and Bluetooth solutions to speakers, amplifiers, subwoofers and speaker enclosures.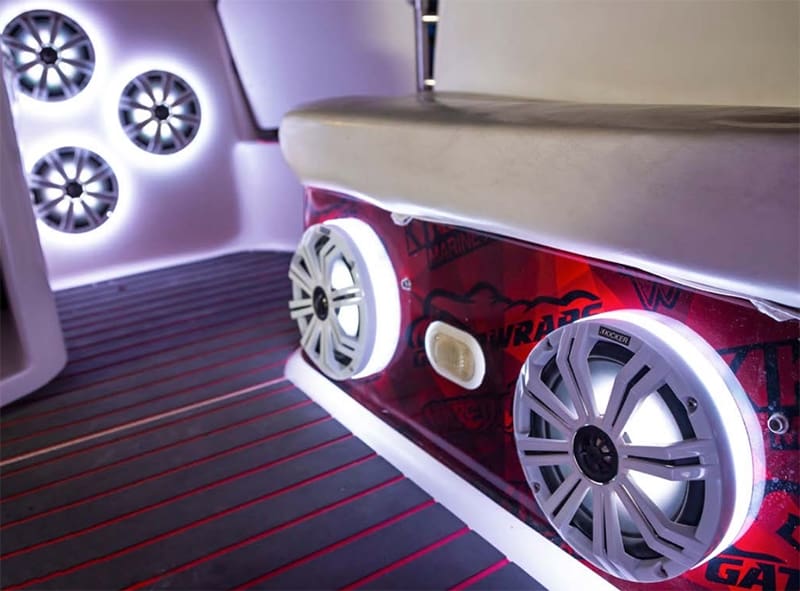 Upgrade Your Car Audio System with KICKER
From its beginning with two men working in a garage to a car audio brand instantly recognizable worldwide, KICKER is and will always be an important part of the car audio industry. Few companies in this industry can claim 50 years of heritage, and that's a truly impressive feat. We are proud and honored to welcome them to the BestCarAudio.com family.
If you're looking for high-performance audio upgrades for your car, truck, SUV, boat, motorcycle or side-by-side, find a KICKER retailer near you. You can learn more about KICKER and its products by visiting its website, Facebook page, Instagram feed or YouTube channel.