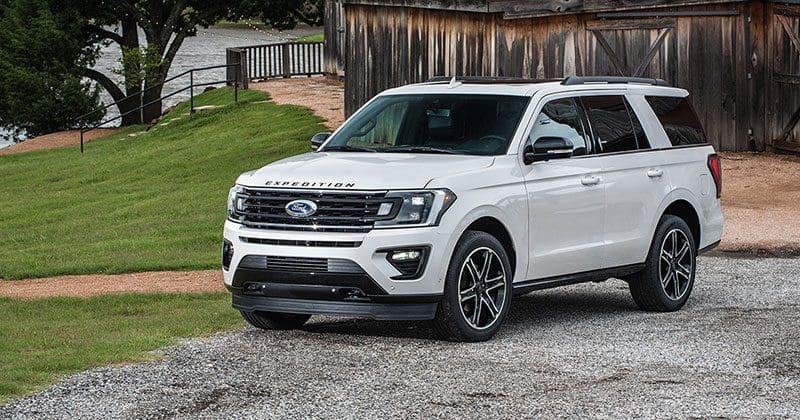 Sometimes you have to go big or go home. The latest iteration of Ford's Expedition proves you can have a vehicle that can swallow a family and all of its luggage and still have the ability to go off-road. Moreover, the Expedition does it in a comfortable manner. Even the fuel economy was not bad, considering the size of this beast. I averaged about 20 mpg with mainly highway driving. If the price point of the wonderful Lincoln Navigator is a little off-putting, the Expedition makes its case. And it provides arguments to be the class leader in a way the GM Tahoe/Yukon/Suburban/Escalade siblings cannot. The only thing about my tester that did not make a lot of sense was the moniker "Stealth Edition." Let's be clear: I loved this truck, but being stealthy is not something apparent in a 5,500-pound CUV crusher!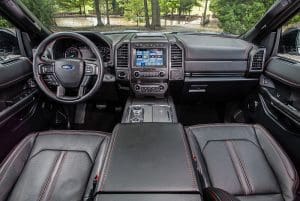 The good news is that the Stealth Edition package packs some cool features. To separate it from more plebian Expeditions, this SUV gets black-painted aluminum wheels. A new five-bar aluminum grille looks great in gloss black. The side view mirrors, roof rack side rails, running boards, tailgate applique, rear bumper skid plate, door handles and badges, including the big "Expedition" on the hood, all get the gloss black treatment. This is something that can be replicated at your mobile enhancement retailer using quality vinyl for those wearing chrome — except for the badges, which can be painted or plated. This can be more cost effective than trying to have all these parts painted and then reassembling them, constantly worrying if you accidentally will scratch them during reinstallation. The Stealth Edition interior also gets some unique red interior stitching and floor mats.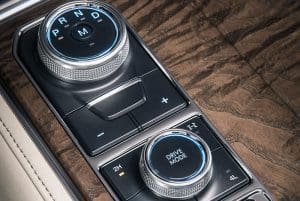 The tester I had featured the B&O sound system by famed home audio stalwart Bang & Olufsen. It sounded balanced with plenty of bass, although the lowest frequencies were not faithfully reproduced. The system features 12 speakers, which is probably why the imaging was good compared to other factory offerings. Unfortunately, too many people think more speakers must mean better sound. However, quality drivers mounted in good locations with a touch of sound processing usually yield the best results. If you have a base model Expedition, the sound quality of the B&O system can easily be replicated in the aftermarket without breaking the bank. You'll probably get better bass to boot. After all, the hatch area of the Expedition is commodious enough to house a proper subwoofer and still have room for luggage.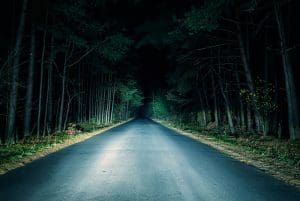 We really liked Enhanced Active Park Assist. When piloting a large vehicle, having an overhead view of the vehicle on the infotainment display makes getting into tight parking spots a breeze. This is another feature that can be added in the aftermarket on older vehicles. Quad beam LED headlamps and foglamps really looked great on startup and added to the charisma of the front end. Finally, the Stealth Edition has a wonderful wireless charging pad built right in. It is located in the front of the center console, so all you have to do is plop your phone right into the well when you enter the Expedition. The Qi-enabled pad takes care of charging the device while you are on your expedition. Of course, you still need to connect to a traditional USB port if you want to take advantage of Apple CarPlay or Android Auto. But for short trips, it works great.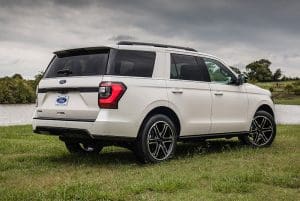 This Expedition also features Adaptive Cruise Control with Lane Keeping System. This makes it great for traffic situations. It will happily crawl along while you keep your mind on the car in front of you, but your feet can remain resting near the pedals. And when the traffic finally opens up, Ford's 3.5-liter EcoBoost provides a waft of satisfying torque but keeps the fuel economy numbers at a reasonable level. If you need to go even bigger, Ford offers an extended-wheelbase MAX model to compete with the Chevy Suburban.
This uniquely American vehicle class really can do it all. The only downsides to a vehicle this size are fuel economy and parking. But with the advent of Ford's EcoBoost tuning and 10-speed transmission, the damage to your wallet is mitigated. Using Enhanced Active Park Assist, piloting this yacht can be done even by someone with a newly minted driver's license. When you just might not be able to be (or fit in) an Explorer, you can go out on an Expedition!