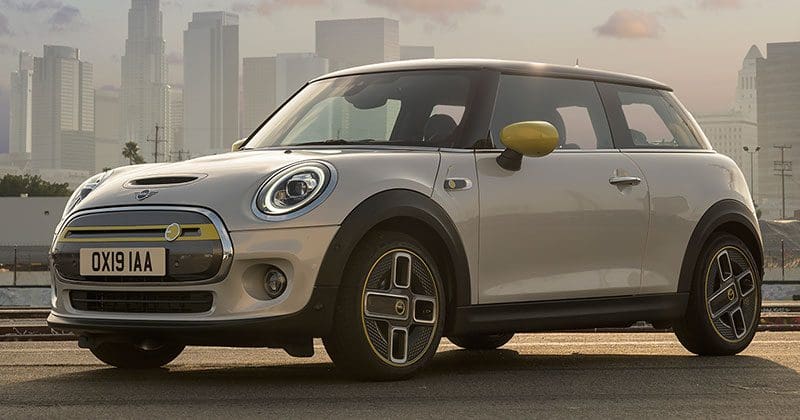 In the small electric vehicle class, there aren't a lot of options available right now. The Tesla Model 3 is more the size of a Honda Accord. On the slightly smaller size, there are a couple of four-door sedans, including the Chevy Bolt and the Nissan Leaf. The electric Smart car has been discontinued. The 2021 Mini Electric enters the competition with BMW Group engineering behind the project. Moreover, it injects something missing from the other small four-door competitors: fun! The Mini Electric is genuinely fun to drive. My wife compared it to piloting a bumper car (although we did not test its crash worthiness).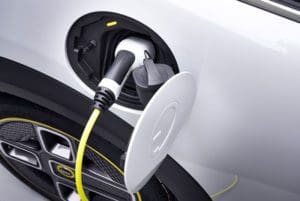 I was worried about the range of the all-electric Mini, as it maxes out at 110 miles. But even with the air conditioner blasting, it delivered a legitimate 100 miles of range. If you think about your commute, most people aren't going more than 50 miles each way. Moreover, if you travel into an urban area, parking the Mini is a breeze. If you're lucky, you may even have access to an electrical outlet at work and can top off when you arrive. Because the battery pack is smaller than a Tesla pack, the pack can be charged on a standard 110V outlet. It can be brought up from empty to fully charged in about 24 hours. Mini includes a nicely designed 110V charger in a storage bag that fits in the boot. The charger itself has LEDs on it to let you know the status, and there is also a flashing LED light in the "gas cap" to let you know the vehicle is taking in current. It's one of the few electric vehicles that you can charge without adding a special 220V outlet to your garage. Of course, having adequate power reserves all the time is a convenience, and we would recommend adding a real charging station to your overnight parking spot.
Michael Peyton, VP of Mini notes: "On the emotional side, 'fun to drive' is the number one reason why consumers purchase a Mini, and this new Mini Electric offers the same fun-to-drive, go-kart reflexes we've built into our Mini Cooper S hardtop. On the rational side, 80% of all Mini households own two or more cars, and with an accessible price, the Mini Electric is a perfect complement in offering more customers attainable, emission-free driving."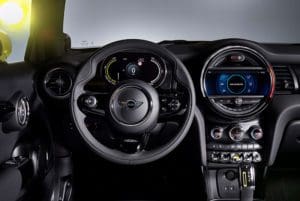 To monitor everything that's going on, the LCD instrument cluster makes it easy. A combination of miles remaining, charge remaining and bar graphs show you the battery status. When you plug in, the display will tell you how long the charge will take and exactly what time the car will be topped off. This puts essential EV operations and energy consumption data all in one convenient place.
Stepping on the go-pedal in an electric car is always a hoot because of the rush of torque. The Mini has a low center of gravity that makes the performance seem even more powerful than its 0-60 mph in 6.9 seconds and its top speed of 93 mph.
To eke every last bit of energy out of the battery pack, the Mini features an energy efficient heat pump. It allows for excess heat from the electric motor to be used to heat the cabin. As heating is one of the biggest current draws in an electric vehicle, Mini offers cabin pre-conditioning. This allows the user to remotely heat or cool the vehicle before departure through the Mini Connected app.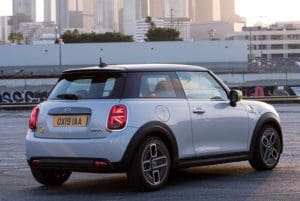 Of course, vehicles with gasoline engines have had this option for years through remote start. All we know is that getting into a pre-heated or cooled cabin sure is nice when the temperature is at extremes. Your local mobile electronics retailer can show you gasoline-engine aftermarket systems that allow you to program the remote start from your smartphone so your butt will automatically be toasty in the morning.
The Mini starts at $29,900 before state tax credits. If you're looking for a fun city commuter, this could be just the ticket. It doesn't break the bank like a Tesla, but offers a really fun and efficient experience. If you dread the gas station, this could be your next ride.