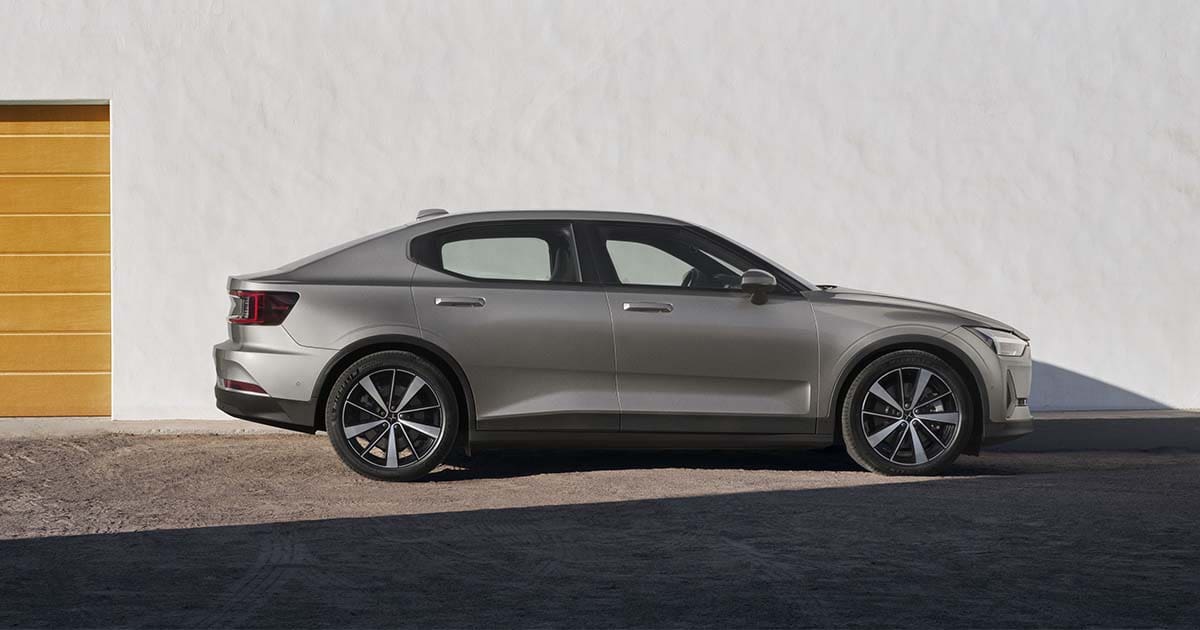 When I looked at the list of vehicles I might be able to test out and it said PS2, I chuckled because I didn't think I could drive an old PlayStation gaming console (aside from GranTurismo). Then it said Polestar and I did a double take.
Polestar had traditionally been the high-end Volvo tuning arm that made their vehicles handle better and go faster. Now the Volvo company has taken that ethos and birthed an electric vehicle brand known as Polestar. You can already see dealerships sprouting up in urban areas.
The Polestar 2 is available with single or dual motors. I tried the dual motor version, which is a little faster but gets slightly less range (249 miles vs. 265 miles). What I found was an impressive electric vehicle that some may prefer to the ubiquitous Tesla Model 3.
A Cold-Weather Advantage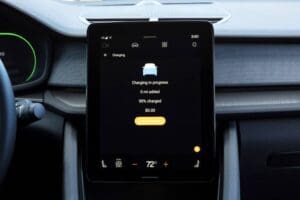 Step on the "gas pedal," and the Polestar does not disappoint. According to Polestar, the long-range, dual-motor boasts a combined 408 hp (300 kW) and 487 lb-ft (660 Nm) of torque. It can sprint from 0 to 60 mph in 4.45 seconds with efficiency improvements for the 2022 model.
The Achilles' heel of electric vehicles is cold weather. The batteries deliver less power in the cold. In combination with electric cabin heat, range can drop dramatically. Fortunately, my tester had the Plus Pack, priced at $4,000. It includes a more premium interior and exterior as well as convenience equipment. The Plus Pack's most notable feature is an energy-efficient HVAC mechanical heat pump that reduces the reliance on battery charge to heat the interior, thus boosting overall driving range in adverse conditions.
Scandinavian Design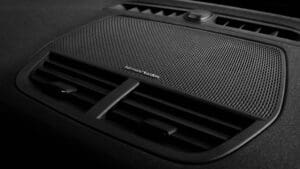 The Polestar 2, like its Tesla Model 3 competitor, has a very clean, almost austere interior. The Plus Pack includes a full-length UV- and heat-blocking panoramic glass roof and a tinted rear window. The interior is adorned with black ash wood deco panels. There are premium interior lighting features, WeaveTech vegan upholstery in Charcoal or Slate, a wireless phone charging pad, fully electric heated front seats with memory, heated rear seats, a heated steering wheel, heated wiper blades and a deployable "lid-in-lid" trunk divider system for isolating cargo for secure transit.
For a unique touch, the Plus Pack-equipped Polestar 2 models also include special "welcome" and "farewell" exterior lighting sequences that are triggered when the vehicle is locked or unlocked.
The Harman Kardon audio system is also very good, reproducing bass frequencies and creating a decent stereo image when dialed in correctly. The system features 600 watts and 13 drivers, including a center channel placed right above the climate vents.
Next-Level Voice Recognition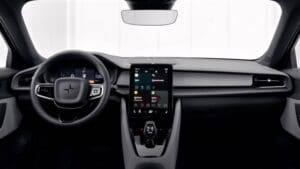 With all the ambient noise in a vehicle, it's a challenge for manufacturers to create reliable voice recognition software. Luckily, the Polestar 2 doesn't have to contend with engine noise. But they did turn to Google to harness its engineering prowess for voice recognition. A major advantage in the Polestar 2 cockpit is the inclusion of Google Assistant, with its natural voice recognition abilities. It trumps the voice recognition found in traditional vehicles. If a driver uses Android Auto and other Google-enabled speech recognition items such as Google Home, their Google account already has adapted to their speech patterns. This allows the Polestar 2 to respond more accurately from day one of the relationship.
The Polestar 2 infotainment system is powered by the world debut of Google's Android Automotive OS. It even eliminates the need to plug in an Android phone to communicate with the infotainment system and thus it can rest on its charging pad.
You Can Even Tow With This?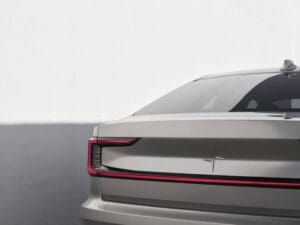 Towing and electric vehicles don't typically mix, but the Polestar 2 offers the highest towing capacity in its segment for electric vehicles. The optional tow bar is semi-electric, folding away neatly below the rear of the car at the press of a button.
A maximum towing capacity of 2,000 pounds allows for a small boat, a lightweight camping trailer, a personal watercraft, motorcycles or bikes. Polestar 2 can even safely launch and retrieve lightweight boats on a typical ramp – including immersing the rear portion of the vehicle in the water – as the battery and controller are sealed and protected.
An Environmental Star for the Money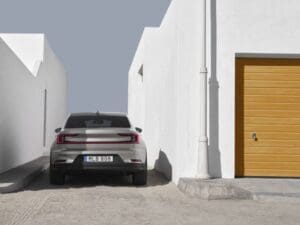 The Polestar 2 offers an electric sedan with a lot of performance and versatility for just under $50,000. Moreover, if you're concerned with the environment, the Polestar vegan interior addresses plasticizers. The company wants to promote sustainability with the Polestar 2. This vehicle was the kickoff for a life cycle assessment that started in 2020. The report includes a full methodology and transparency of the Polestar 2 production, coupled with a call to the industry at large for a uniformly open and transparent way of disclosing the carbon footprint of electric vehicles from all manufacturers.
Purchasing an electric vehicle may not radically change the world today, but it is nice to know that we can make a difference by buying one.