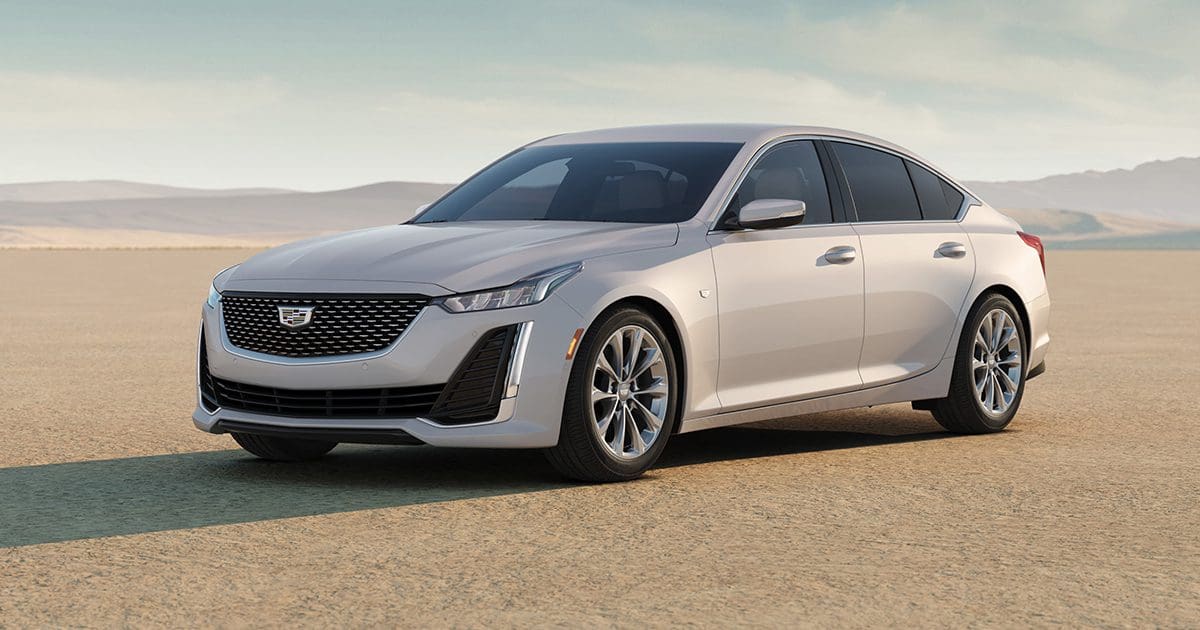 Covid is retreating. For many people, that means a return to commuting. Perhaps you aren't seeing the inside of the office every day, but you do notice that the roads seem more crowded than ever. The dismal times between highway exits infuriates you. Luckily, the 2023 Cadillac CT5 has another trick up its sleeve: Besides being a serene highway cruiser, it can drive you on the highway. Now that Cadillac's latest iteration of Super Cruise 2 is available on its more plebian offerings, you don't need to purchase a six-figure Escalade to get the most progressive self-driving suite available to date. Instead, you can get something that can help you navigate traffic for around $60K. But is Super Cruise 2 worth the nearly $7,000 extra? If you commute on a freeway with traffic, you betcha!
Super Cruisin' Is All It's Cracked Up to Be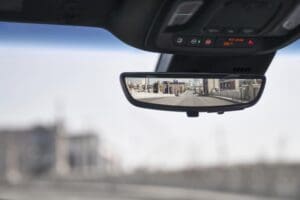 Cadillac has mapped all the major highways in the United States. After you enter the highway and get settled into a good driving rhythm, you press the Super Cruise button on the steering wheel. As the system gets its bearings, an LED light built into the steering wheel flashes blue, and then turns to green when it's good to go. At that point, it is then permissible to take your hands off the wheel and relax. But don't think you can scroll through TikTok on your smartphone … just as on a commercial airline, the "autopilot" is doing the heavy lifting and you're there to monitor the surroundings.
Super Cruise checks in on you by scanning your eyes. If it detects that you are looking away for more than a brief minute, it will warn you and eventually disengage Super Cruise. But, you may ask, if you have to monitor your surroundings, is it worth it? If you commute on highways, absolutely. By using Super Cruise, the stress levels of traffic jams are minimized significantly. Long, boring interstate drives become a chance to allow your mind to wander and plan your day. Infuriation-reducing Super Cruise is the first true hands-free driver assistance suite available for more than 200,000 miles of compatible highways.
We'll probably see the technology dip into the Chevrolet universe sometime soon. It's slated for the new Tahoe and Suburban, and eventually it will make its way down to more affordable GM vehicles.
Design Cues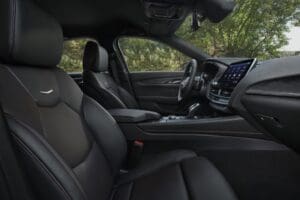 The CT5 is a handsome-looking sedan that has the look of a fastback, albeit with a separate trunk. Four trims are available for 2023: Luxury, Premium Luxury, Sport and V-Series, all driven by a turbocharged propulsion portfolio and leveraging Cadillac's award-winning rear-wheel-drive architecture. AWD is also available on every model.
LED lighting includes the headlamps and taillights. We liked the illuminated exterior side view mirror turn signals. Another cool feature is the doorhandles that work like touchpads: You reach into the handle and touch the underside to pop the door open.
Going Fast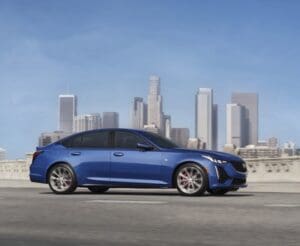 The 2023 Cadillac CT5 features a twin-turbocharged V-6 that makes this medium-sized sedan haul. It is connected to a 10-speed automatic transmission. This delivers the smooth Cadillac ride that is enhanced with the electronic suspension system. A drive selector mode helps you dial everything in. The modes — Tour, Sport, Snow/Ice and My Mode — can alter the calibrations for transmission shifting, steering and brake feel, front/rear torque split (with the available AWD system) and vehicle sound character to customize the driving experience. You can even select specific gauges, including a detailed tire monitor, to display the information you like.
The seats are part of the driving experience and they do not disappoint. With controls integrated into the infotainment system, it's easy to navigate the lumbar and bolster settings. Massage is also a welcome feature on the seats.
Infotaining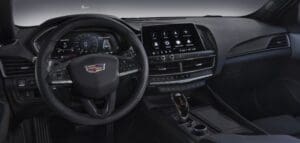 The centerpiece of the 2023 Cadillac CT5 interior is the 1080p, high-definition, full-color, 10-inch-diagonal touchscreen integrated within the instrument panel. It's mounted up high in the dash for good visibility. Apple CarPlay and Android Auto are onboard. The apps are also easy to navigate when you go to the list of available widgets. The Bose Premium Audio system features 15 speakers. It is good but not as great as the ultimate Bose Panaray system in the departed Cadillac CT6. That system featured 34 speakers –  which might seem like overkill, but it sounded right. We recommend a subwoofer upgrade and some DSP tuning for sonic nirvana in the CT5.
With a base price of $42K, the 2023 Cadillac CT5 is reasonably priced luxury. My loaded tester stickered at $65K, but if you can build one with Super Cruise 2 in the $50s, having that electronic chauffeur becomes very tempting.