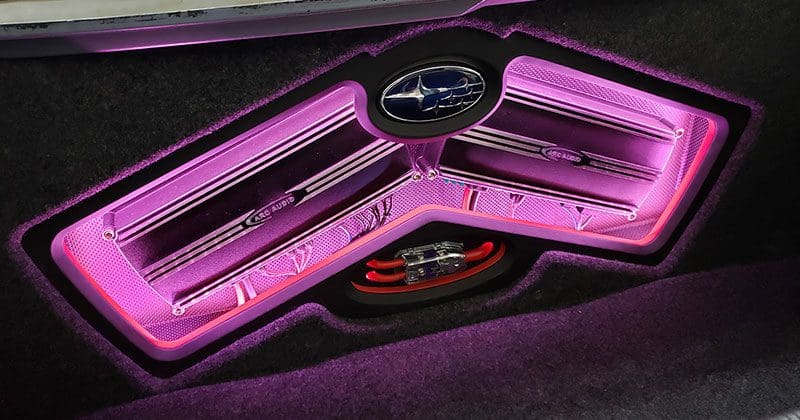 Car audio amplifier designs have changed a great deal over the last few decades. Modern amplifiers have more features along with improved efficiency, and they offer consumers better value than their predecessors. This article will examine the key components in the construction of mobile audio amplifiers, their evolution and their benefits.
Amplifier Design Balances Power and Efficiency
When an engineer sets out to design an amplifier, he has to specify the value, size and tolerance of hundreds of different components. The most crucial of these in terms of the amplifier's performance are the operational amplifiers (op-amps), the transistors or integrated circuits used in the driver stage and the transistors or MOSFETS used in the output stage.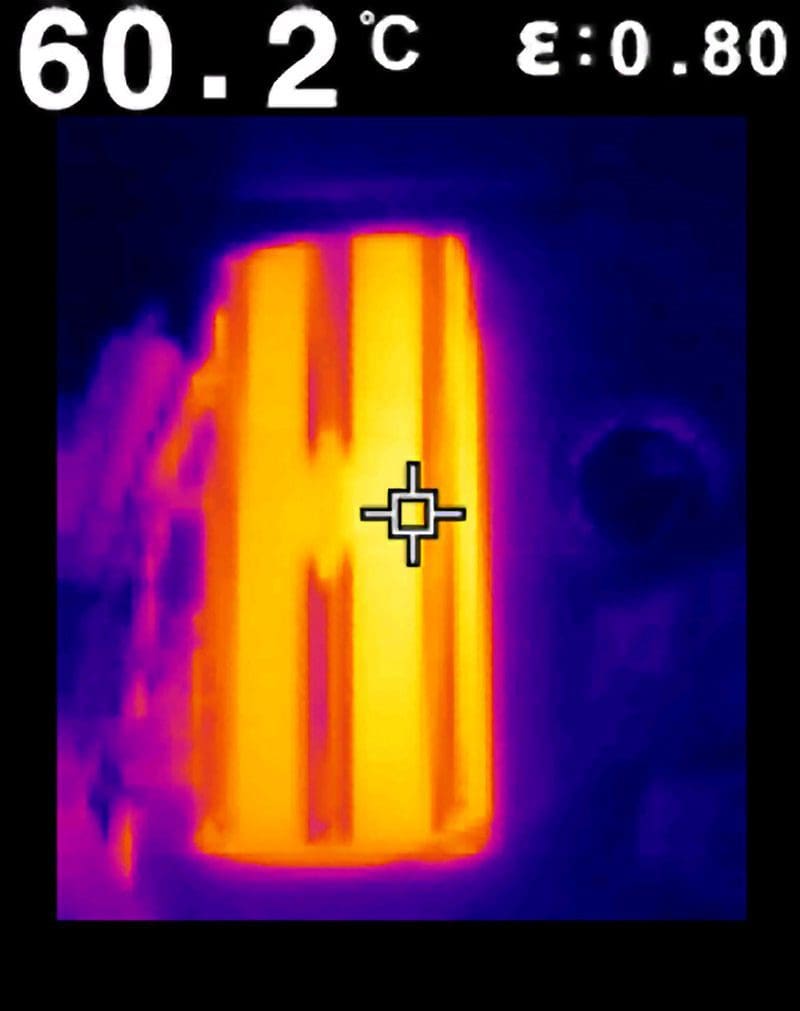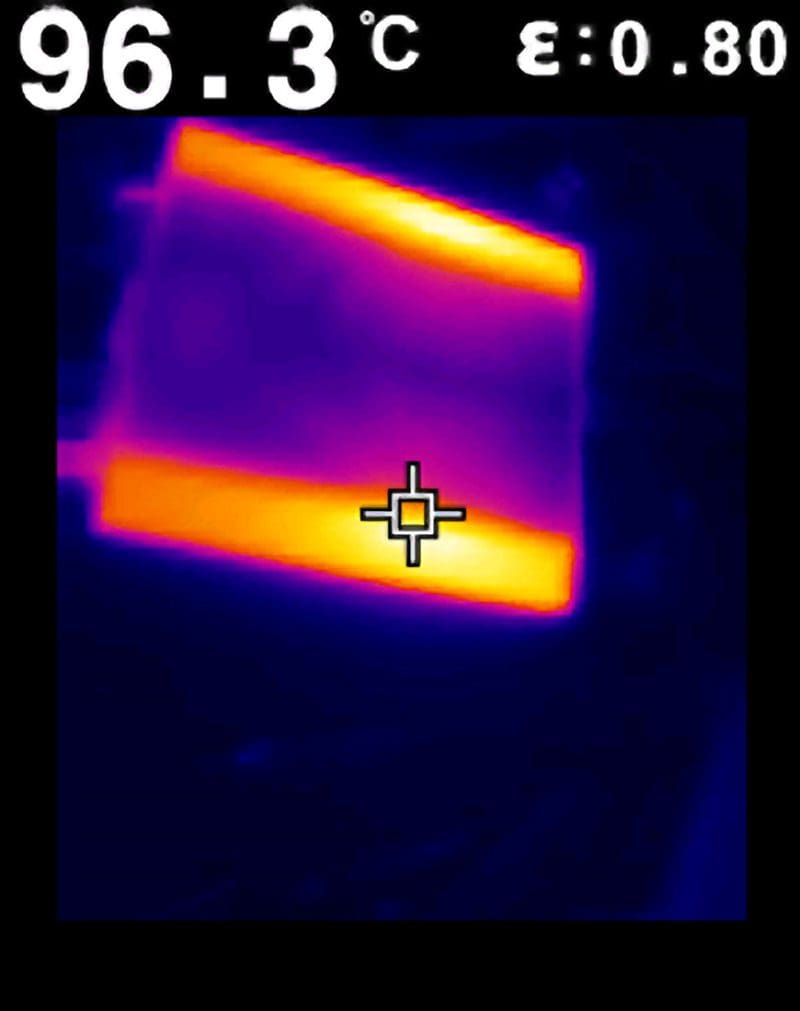 Transistor Cases

Many early audio amplifier designs used TO-3-case transistors. These large cases were primarily a heatsink for the small circuit inside. Fine leads connected the pins on the bottom to the board and to the terminals. TO-3 case devices were introduced by Motorola around 1955 as an upgrade over vacuum tubes. While the metal can offers a good amount of thermal capacity, the size makes amplifiers unnecessarily large.
TO-220 and TO-265 plastic case transistors and MOSFETS allowed designers to dramatically reduce the size of amplifiers. These cases were much easier to attach to a heatsink, and the reduction in connection length between the terminals, along with advancements in component construction, allowed for improved efficiency and faster switching speeds.
Modern surface-mount transistors and MOSFETS can pass amazing amounts of current with blindingly fast switching speeds. The increase in switching speed has improved the quality of Class-D audio circuits to where they rival many A/B designs. Equally, lower internal resistance values allow these devices to shrink in overall size, making amplifier designs more compact.
Product Assembly
A significant part of the cost of building an amplifier is in the time it takes to place components on the circuit board. Through-hole devices like capacitors, inductors, TO-220/TO-265 case transistors, MOSFETS and resistors need to be placed by hand. This is a slow and costly process.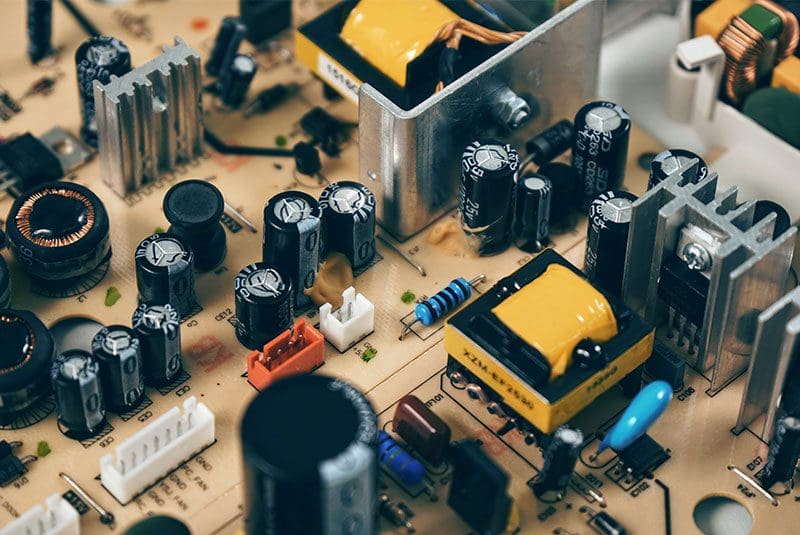 More modern designs use surface-mount capacitors, op-amps, MOSFETS, resistors and diodes that can be placed by machine then passed through a soldering machine. Not only is the assembly process faster and less costly, but the parts themselves are also typically less expensive and reduce the bill of materials (BOM) cost of the amp. In short, you get much better value for your dollar.
Some large components, such as power supply capacitors, high-power resistors and large-value inductors, still need to be placed by hand. The sheer size of these components prohibits them from being located automatically.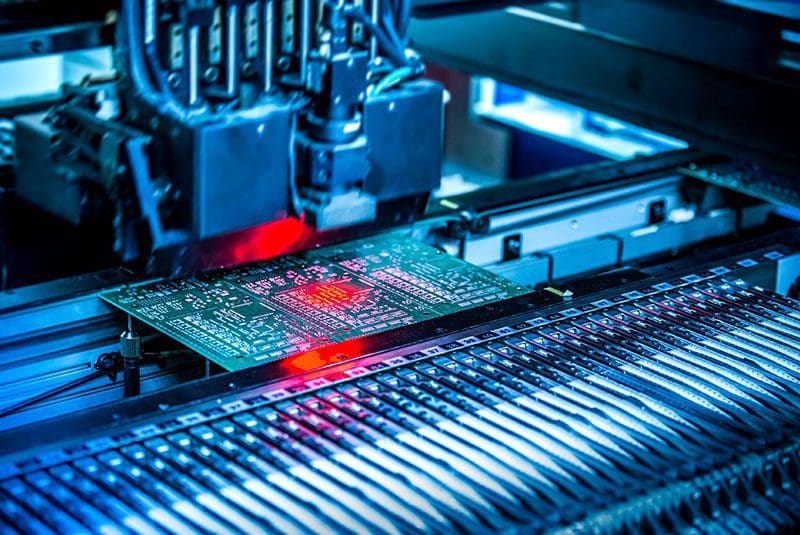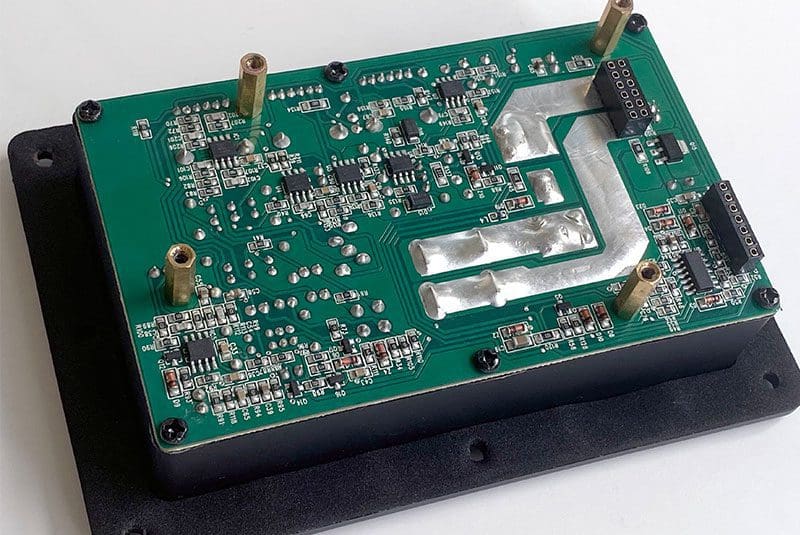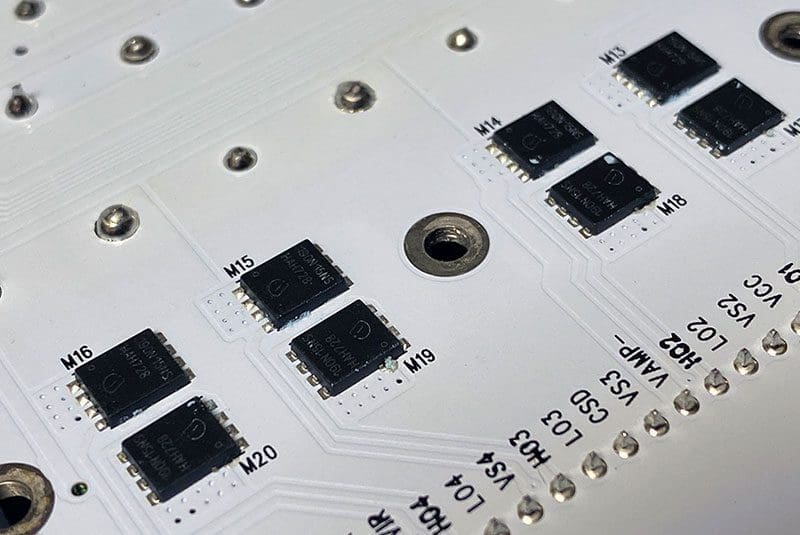 Modern Amplifier Designs Delivery Better Performance
If you're shopping for a new amplifier for your car or truck, drop by your local specialty mobile enhancement retailer today and check out the latest designs that deliver impressive sound quality and performance. Newer amplifiers offer increased accuracy and efficiency – a combination that helps make your music sound better than ever.