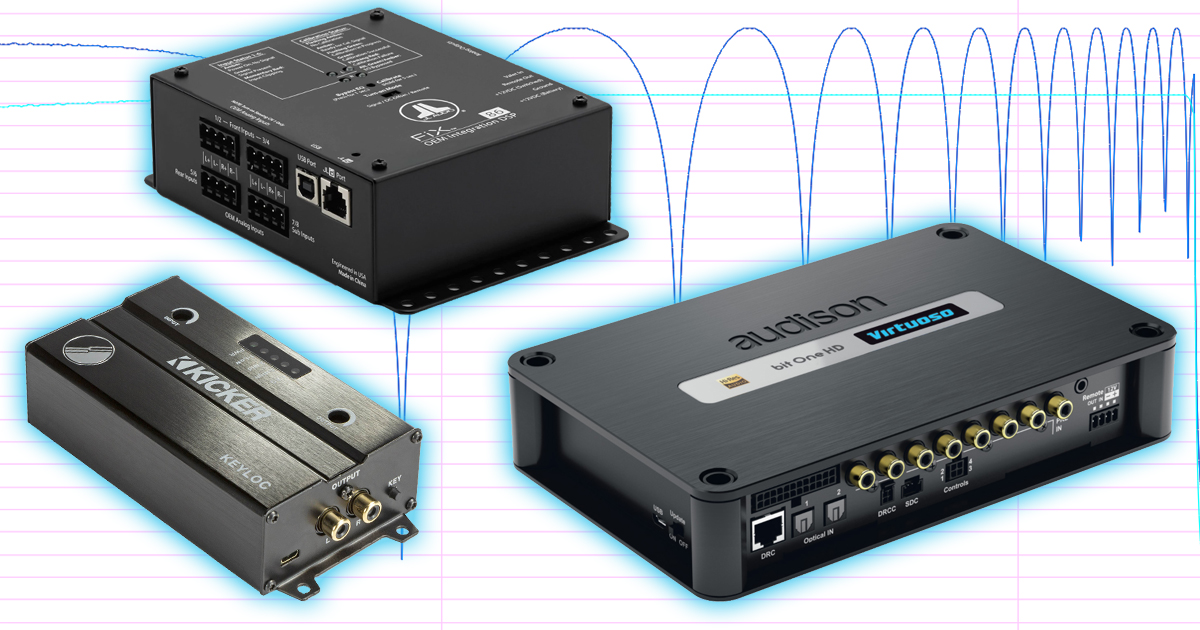 Not too long ago, we took a look at how speaker-level line output converters worked. We discussed the difference between passive and active devices and explained what features to look for. If you have a vehicle with a premium factory-installed sound system, those interfaces might not be adequate to provide your amplifier with a signal that will sound good with new speakers. So let's look at some of the intelligent car audio speaker-level interfaces available and why they're the best choice to upgrade your stereo.
Factory-Installed Audio Systems are Complex
While modern factory-installed sound systems might not use the best speakers and are often limited in power delivery, the signal processing included in them can be pretty complex. Companies like Bose, Panasonic and Harman (the brand behind JBL, Infinity, Lexicon, Mark Levinson, Bang & Olufsen and Harman Kardon) know a LOT about optimizing their products to sound the best they can. So while an aftermarket system might sound better with larger subwoofers, better speakers and more powerful amplifiers, these companies and their technicians are masters when it comes to system configuration and calibration.
A prime example of the capabilities of these companies is the Mark Levinson system in the Lexus LS. There are 23 speakers, including four in the ceiling. The system has a state-of-the-art upmixer that takes a stereo audio track and creates left, center, right, left side, right side, left rear, right rear, front overhead and rear overhead channels. The signals going to each channel are unique, so the system reproduces audio as though you were in a live venue with the stage in front of the listening position. In addition, the system has 2,400 watts of power, so it gets good and loud.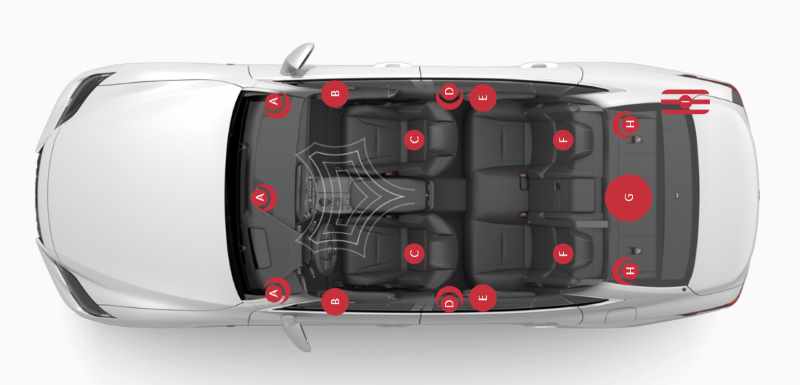 Upgrading these audio systems is complicated. It requires careful planning and accurate measurement of the audio signals that will be used for the upgrades and testing of signal routing for different frequencies and audio sources. This isn't something you'd want to undertake in your driveway.
Intelligent Line Output Converters
In a more conventional factory-installed audio system, upgrading is less involved but still complicated. Crossovers, equalization, all-pass filters and signal delays are expected on systems with door and dash speakers in the vehicle's front. Thankfully, a few companies have created line-output converters with built-in digital signal processors that can undo these features and provide a reasonably wide bandwidth signal that's phase-coherent – like you'd get from an aftermarket source unit.
When the technician upgrading your audio system completes the wiring, these processors require a calibration step. Most include an audio track to be played through the system while the software analyzes the audio signals being produced. Once the measurement step is done, they analyze the information and configure the digital signal processor to undo equalization and signal delays, and combine signals from multiple channels. Once complete, your installer can move on to configuring your new system.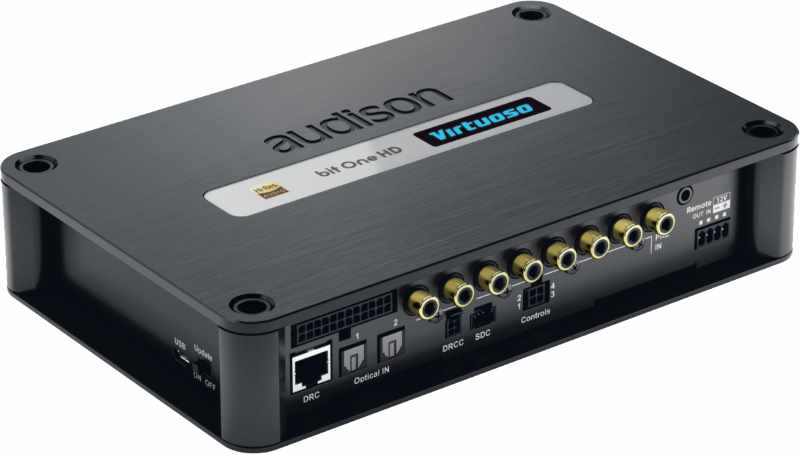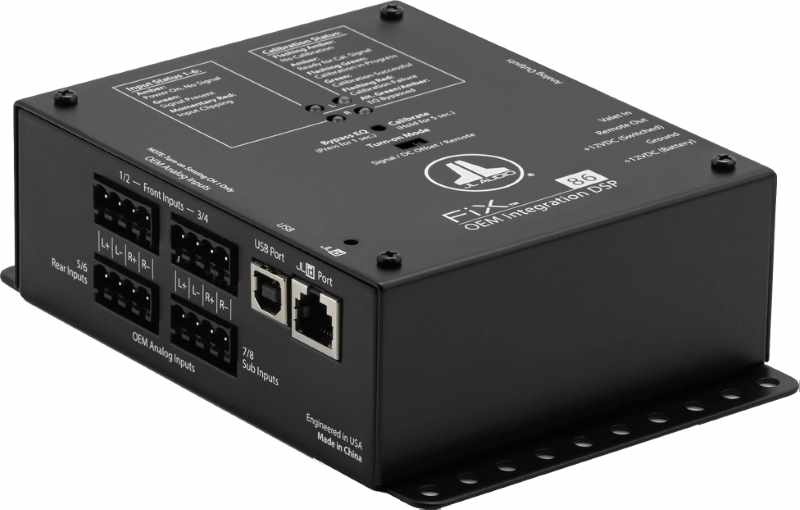 What Happens if You Don't Undo Signal Processing?
Some upgrade methods work from what the OEM audio system offers. In those instances, you'll need a digital signal processor with dedicated inputs for each channel from the factory amp. In addition, the system will need to use similar drivers and stock locations. For example, suppose you want your installer to build new A-pillar pods or use speakers that operate in the frequency range where a crossover existed in the factory stereo. In that case, intelligent line-output converters (or a DSP with these features) are necessary.
Let's look at a simple example of combining two audio signals where one has been delayed from the other by a few milliseconds. This would be akin to using an active line-output converter to combine door and dash speaker signals.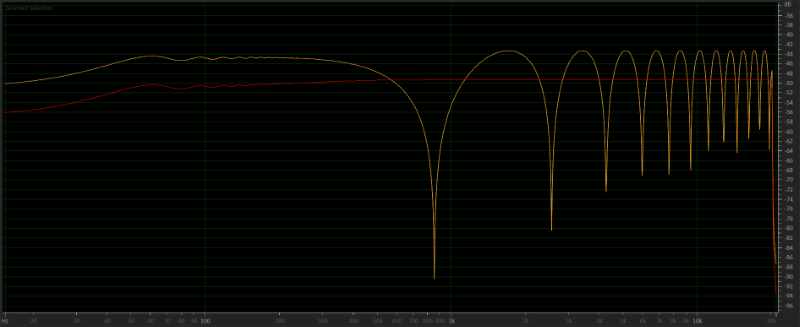 The graph above shows the frequency response of our original signals in red. I applied a 0.6-millisecond delay to one signal, then combined the two to produce the orange trace. As you can see, the frequency response is a disaster. That curve is what's known as a comb filter, as it looks sort of like a comb you'd use to straighten your hair before work or school. Signal delays are just one of the reasons why it's crucial for the installer working on your vehicle to understand what's happening in the time domain and the frequency domain for each channel of your sound system.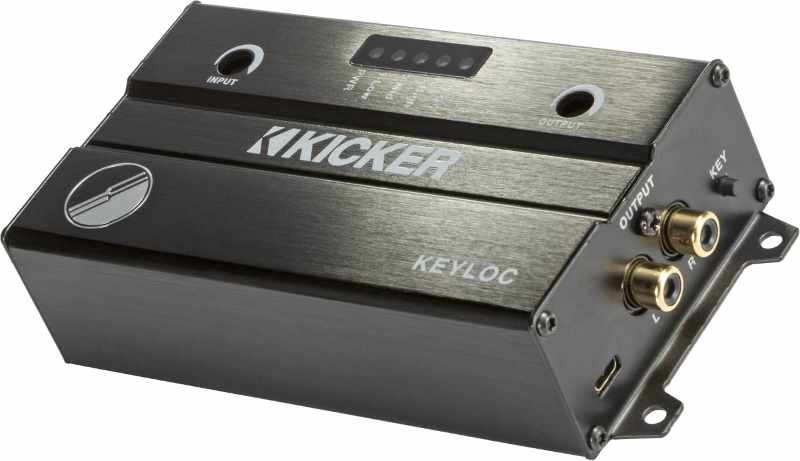 Choose Your Upgrades Wisely
If you've read this and think, "I have no clue what they are talking about," that's 100% OK. This is where you need to choose a professional mobile enhancement retailer to help you upgrade your car audio system. You'll want to ask them what test equipment they have to measure the frequency and phase response of the factory-installed audio system before you let them work on your vehicle.