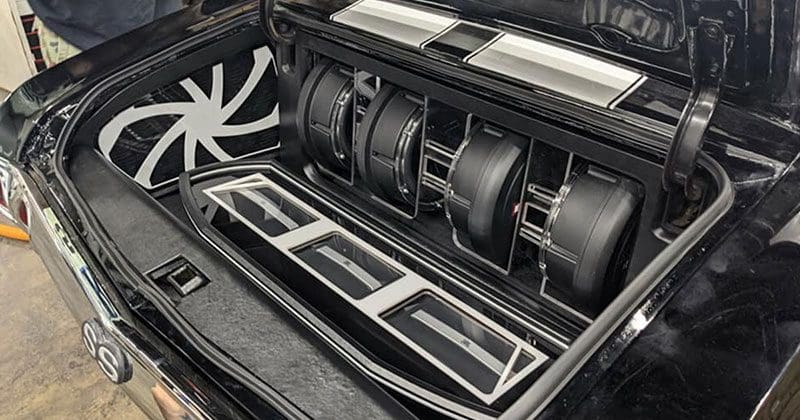 If you've been a reader of BestCarAudio.com content for any amount of time, then you know that we're often most impressed by those car audio upgrades that blend into the vehicle. However, this preference doesn't mean that the flashy installations with layered vinyl and laser-cut acrylic don't get us excited.
Clear Accent Materials in Car Audio Installations
Depending on where you live, people call opaque, translucent or transparent plastic materials different names. Perspex, Plexiglass, Lucite and Acrylite are some of the common brands of acrylic sheets. You might also have heard of the Lexan brand of polycarbonate sheets. Polycarbonate is a more robust material that is used in applications like race car windows and compact discs.
In the hands of a master car audio fabricator, these materials can find their way into a custom installation to enhance its appearance or performance. Some applications include providing a smooth surface for paint around a set of switches or a new radio installation, or as a window that makes it possible to see inside a subwoofer enclosure. Transparent and translucent materials are often used with LED lighting to add style and personalization to an installation. Lately, as more shops invest in computer-controlled laser engravers and cutters, patterns or words can be added directly to the plastic sheets.
Grab a beverage, get comfortable and enjoy as we look at some extraordinary custom work that includes acrylic components in the installation. Thanks to the shops all over North America that contributed content to this article!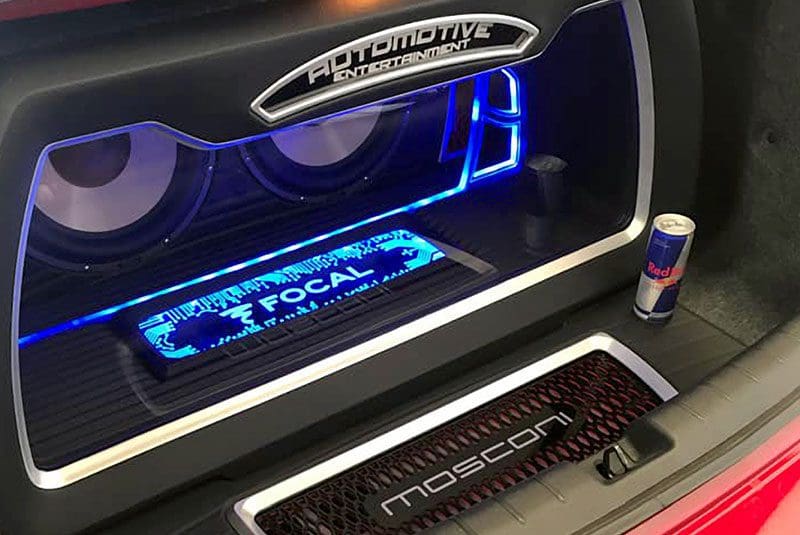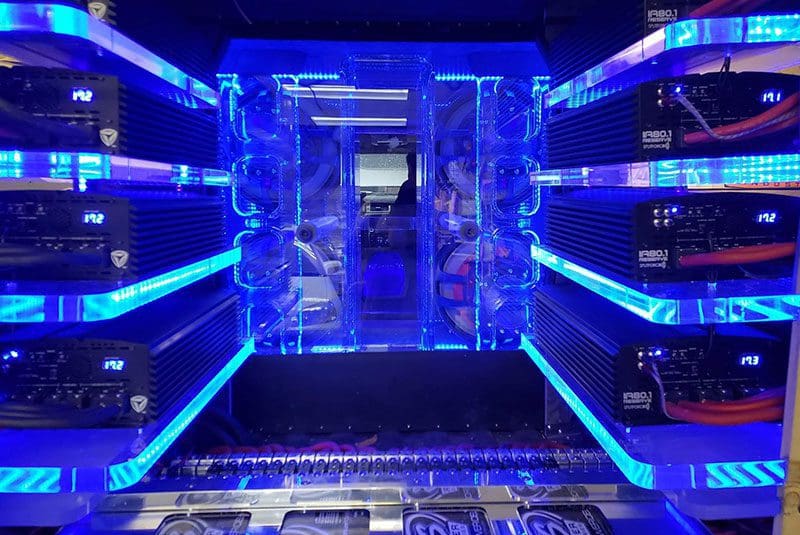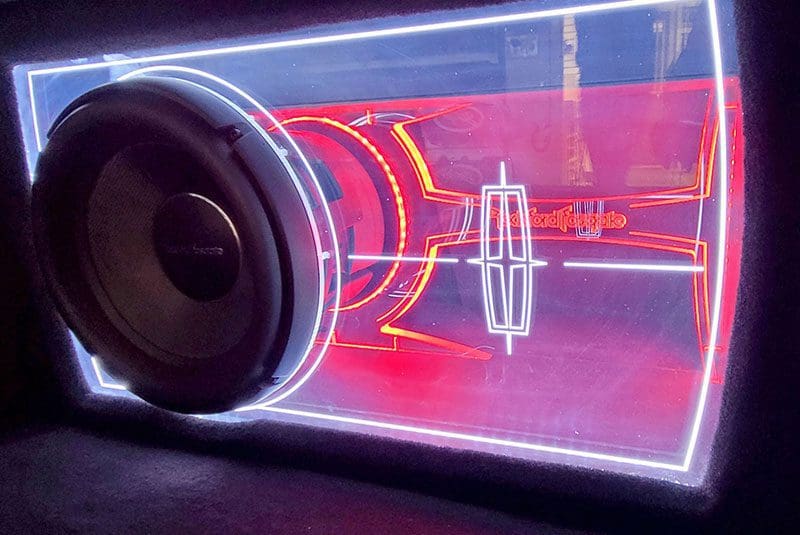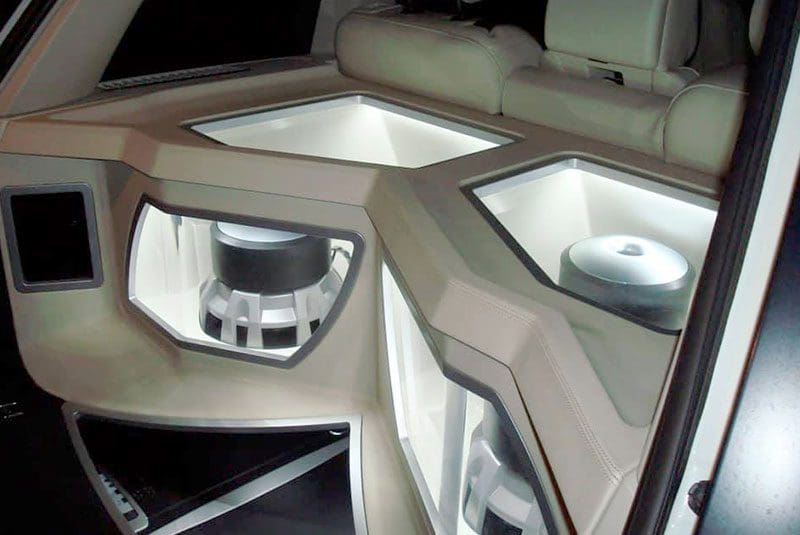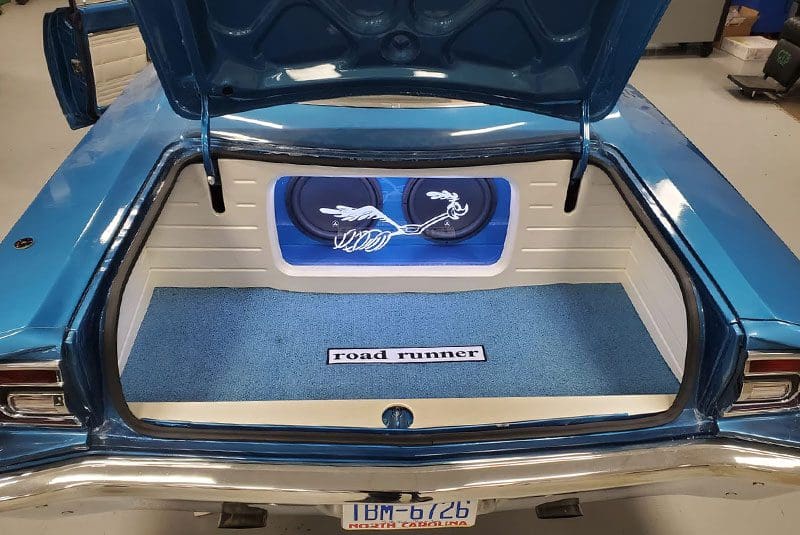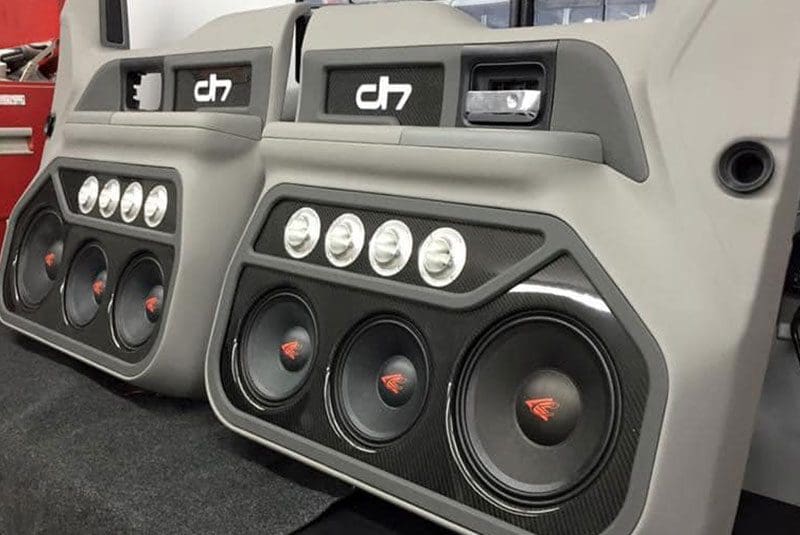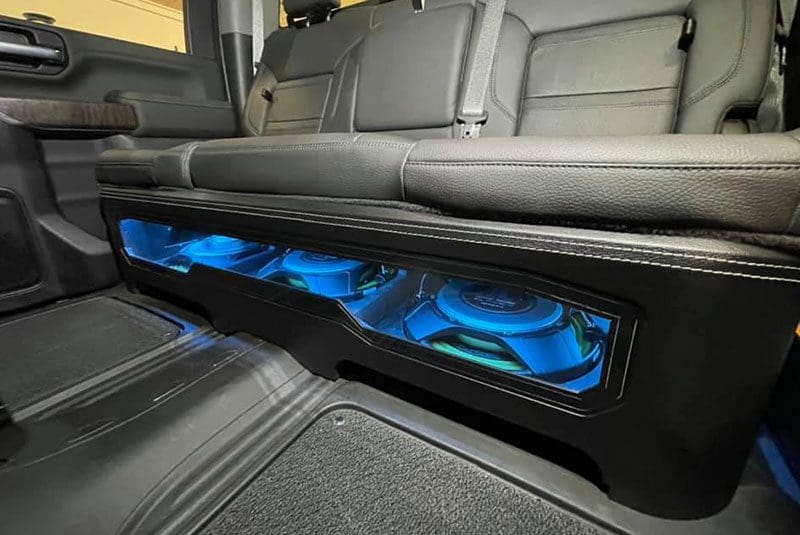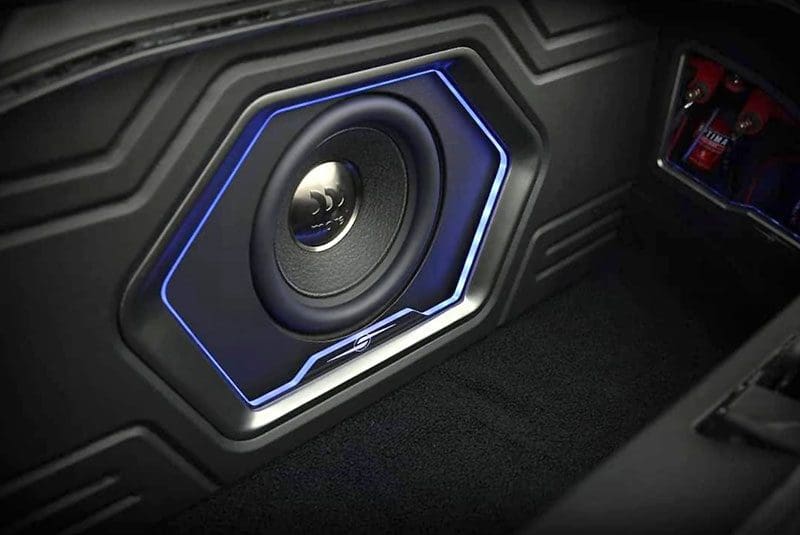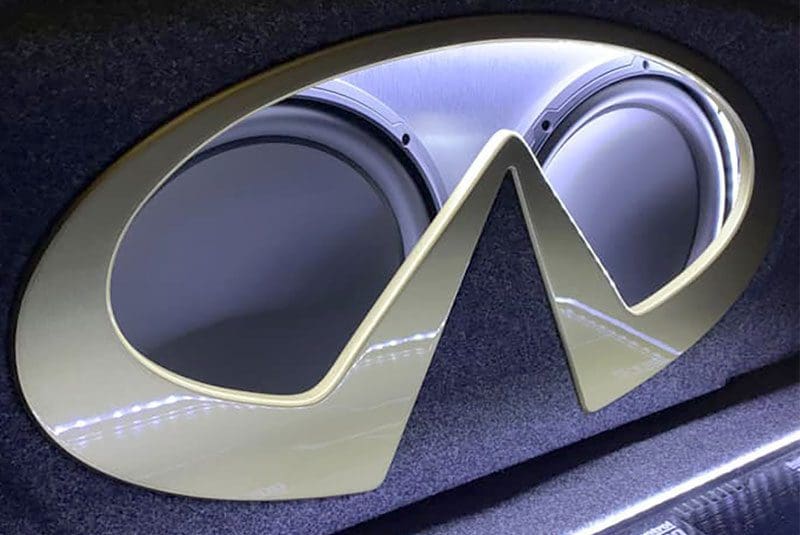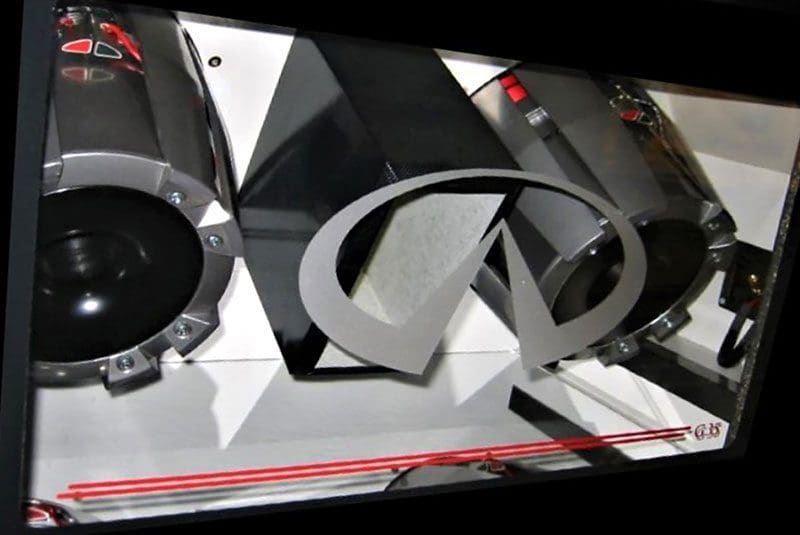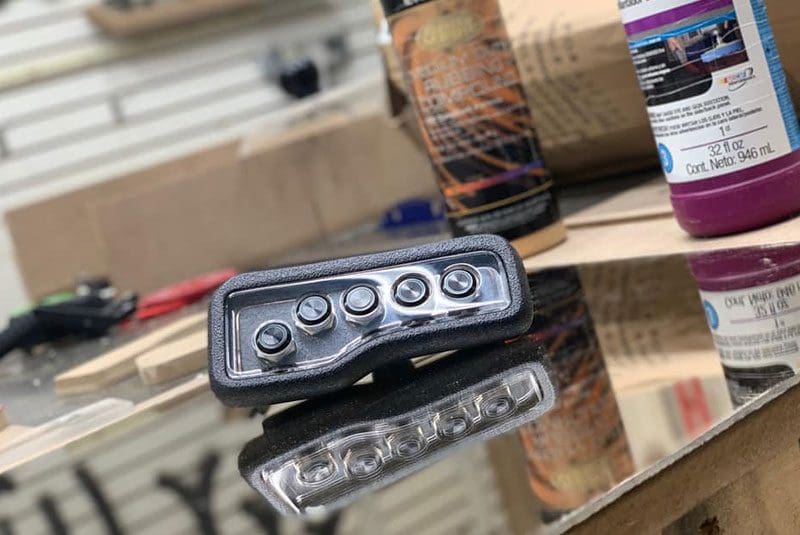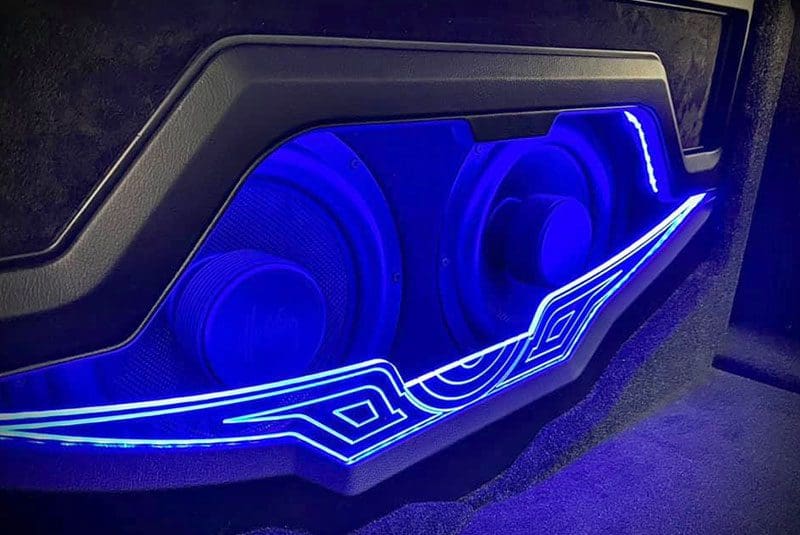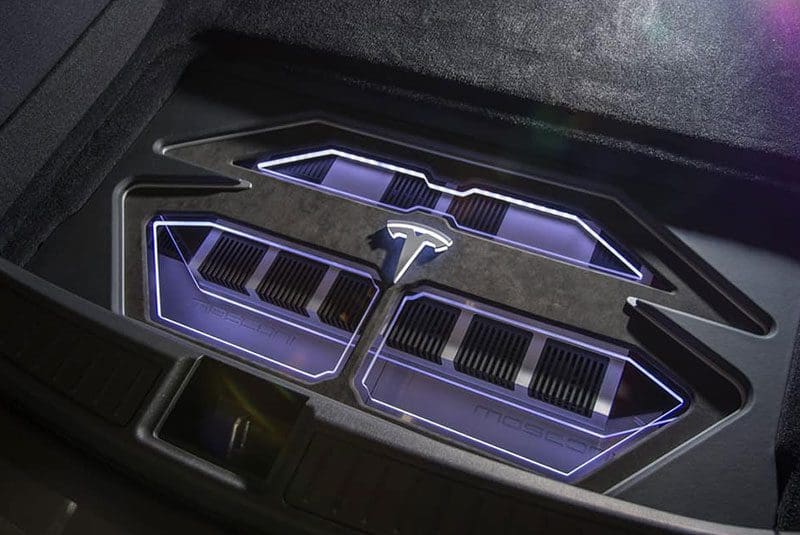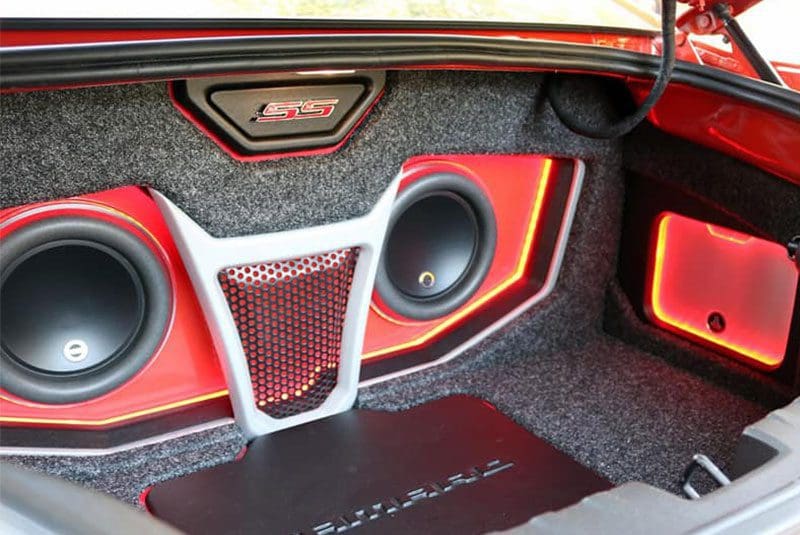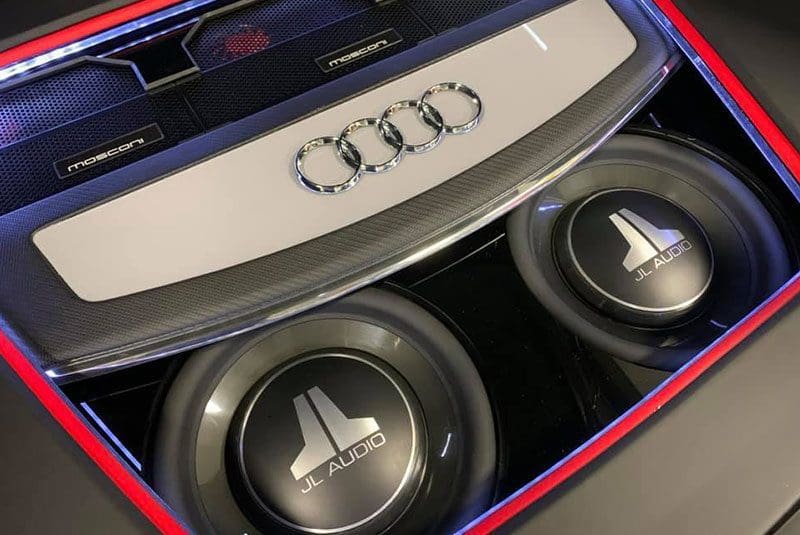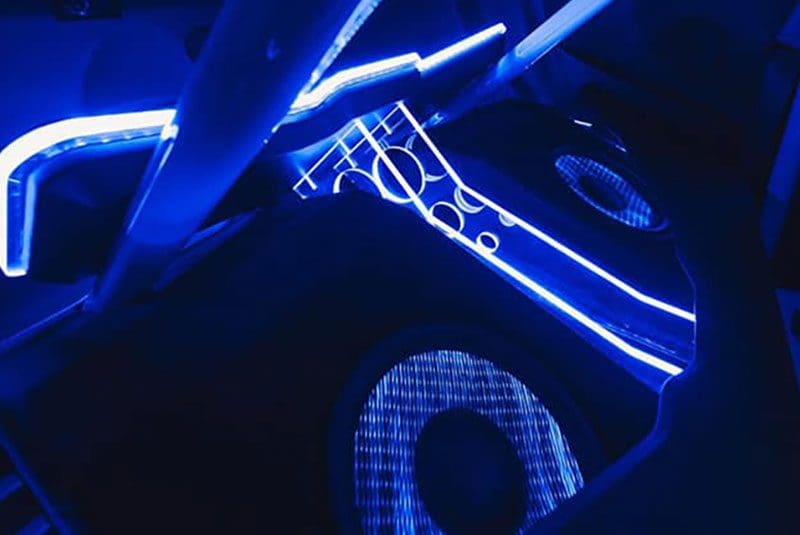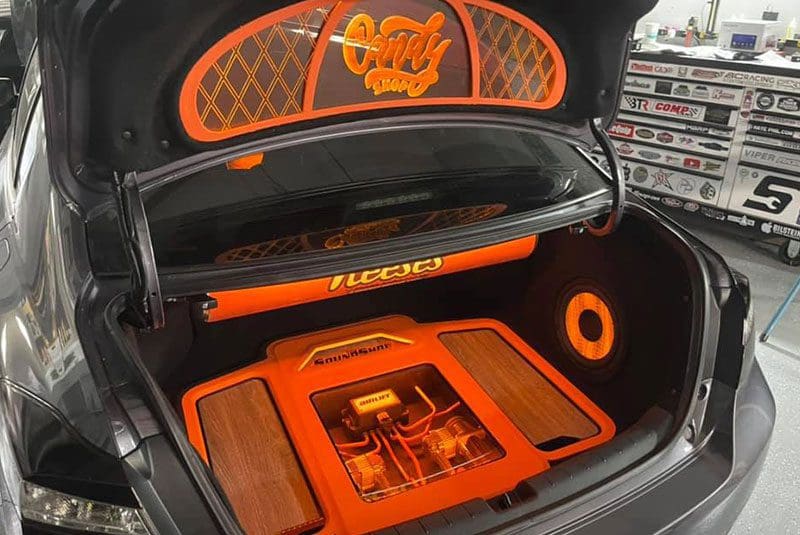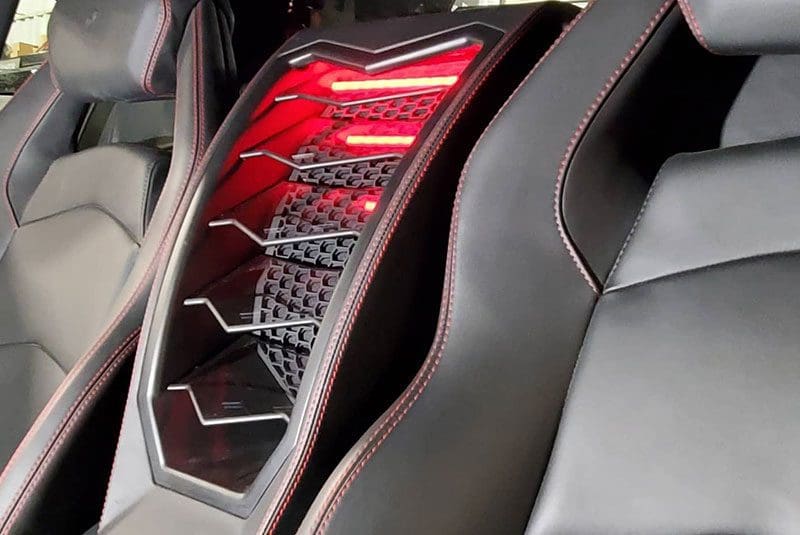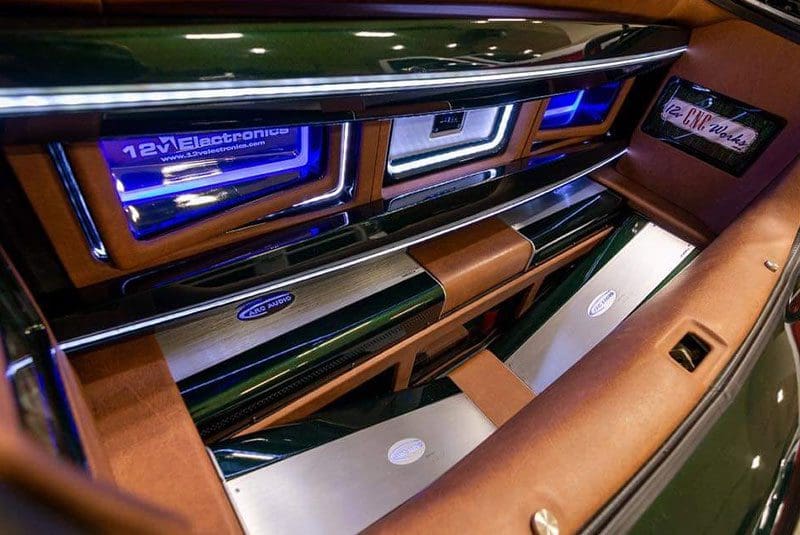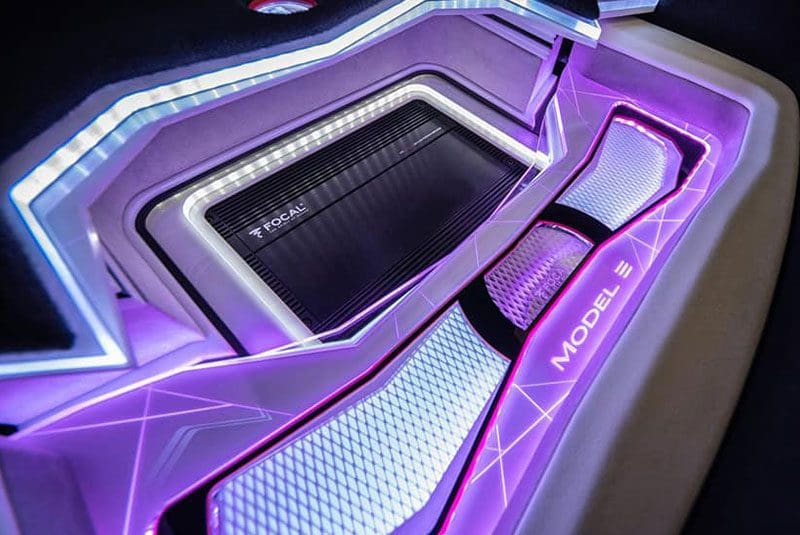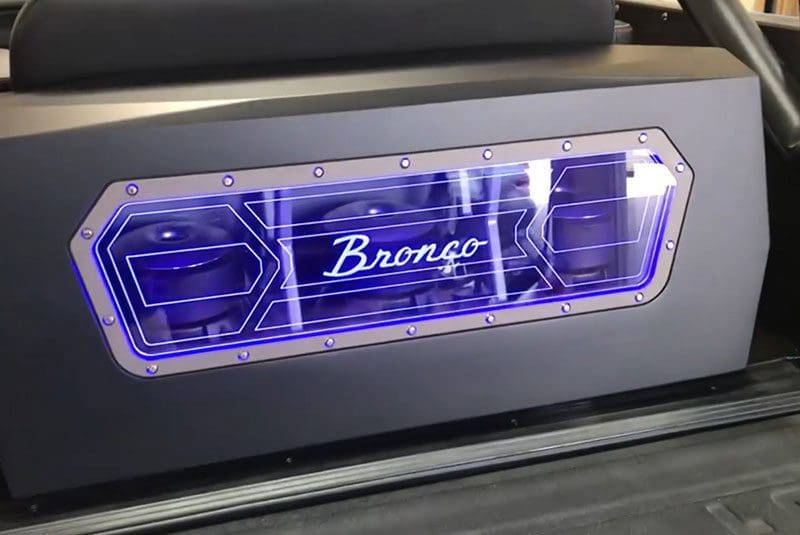 Lead-In Image Credit: Ata Ehdaivand and his crew at Absolute Electronix in Rockville, Maryland, completed this impressive custom installation in the trunk of a 1969 Chevrolet Chevelle using JBL amplifiers and four JBL BassPro Hub subwoofer systems mounted on their sides