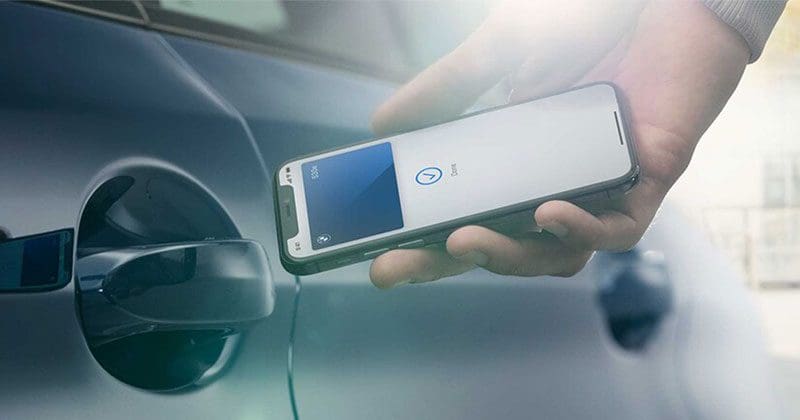 In June 2020, Apple announced that iOS 13.6 will include a new feature called CarKey. Using near field communication (NFC) technology, vehicles equipped with the appropriate hardware can be locked, unlocked or started using your iPhone as the vehicle key. Since most of us are already carrying our phones in our hands when we walk up to our vehicles, this looks to be an extremely convenient feature.
How Does Apple CarKey Work?
Apple has been working with BMW to develop and fine-tune the CarKey experience. BMW calls its side of the technology BMW Digital Key. When you walk up to your car, you hold your phone to an NFC receiver near the door handle (within 1.5 inches), and your phone will transmit a high-security code to the vehicle. After an almost instant security check, your vehicle will unlock and you can get in. Because the phone is the "key," you must place it on the wireless charging pad in the center console to start the vehicle.
BMW's first vehicles to include the BMW Digital Key feature will be 2020 model-year 5-Series vehicles built after July 2020. BMW's plan is for 1, 2, 3, 4, 5, 6, 8, X5, X6, X7, M5, and M8 series vehicles to include the technology soon. Consumers will need to choose the Comfort Access (SA 322) and Connected Drive Services (SA 6AE) options when purchasing one of these vehicles.
On the iPhone side, you'll need an XR, XS, XS Max, 11, 11 Pro, 11 Pro Max, or 2nd Gen SE running iOS 13.6 to use CarKey. The Apple Watch Series 5 running WatchOS 6.2.8 will also work to let you control compatible vehicles.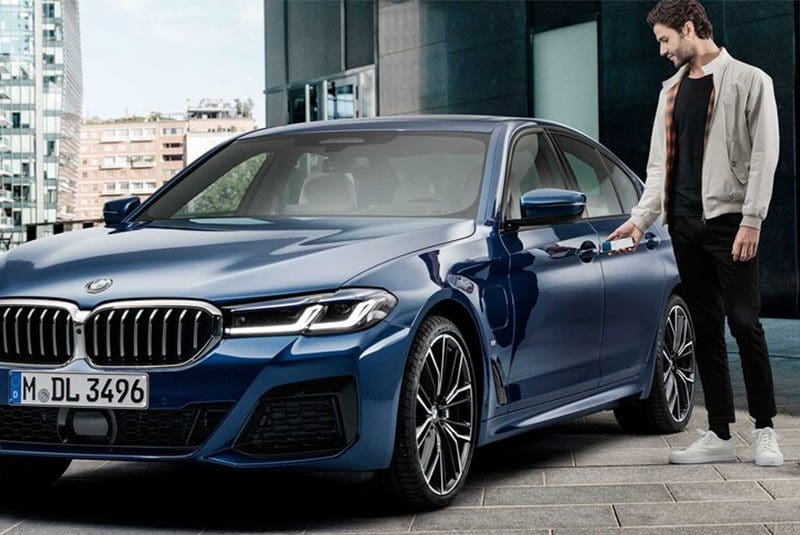 What If My Phone Battery Dies?
The folks at Apple are pretty smart. Even when your phone shuts off because the battery is dead, the phone isn't entirely off. You know you can hit the power button and the phone will display the dead battery symbol, right? Well, you can still use your "dead" phone to unlock your vehicle because the NFC communication portion of the device remains active in the background for a few hours. If you manually turn your phone off, CarKey does not stay functional.
Share Your CarKey with Your Family
Apple iOS 13.6 will let you share your CarKey code with up to five other devices. It's as simple as sending the "key" in a message. You can delete any of the users any time. If you happen to lose your phone, you can remove the pairing through the vehicle settings menu.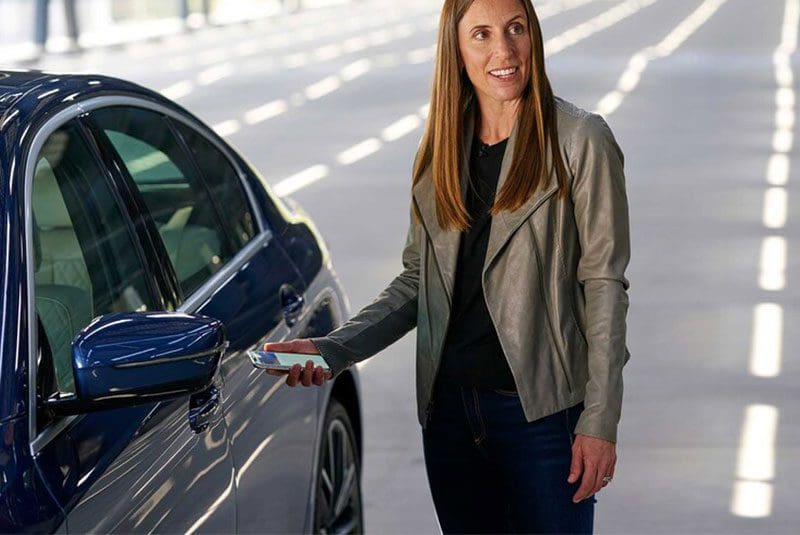 Can I Add Apple CarKey to my Vehicle?
Currently, the CarKey system works closely with the security system in BMW vehicles to ensure that the information shared between the phone and the vehicle can't be replicated, stolen or cloned. This level of integration requires direct access to the coding in the vehicle computer. It's not likely that an aftermarket add-on system will be available soon, but anything is possible if Apple chooses to make it happen. Until then, drop by a BMW dealer and ask for a demonstration – this is a fantastic technology and great use of the NFC feature built into newer Apple devices.
Images are courtesy of BMW.