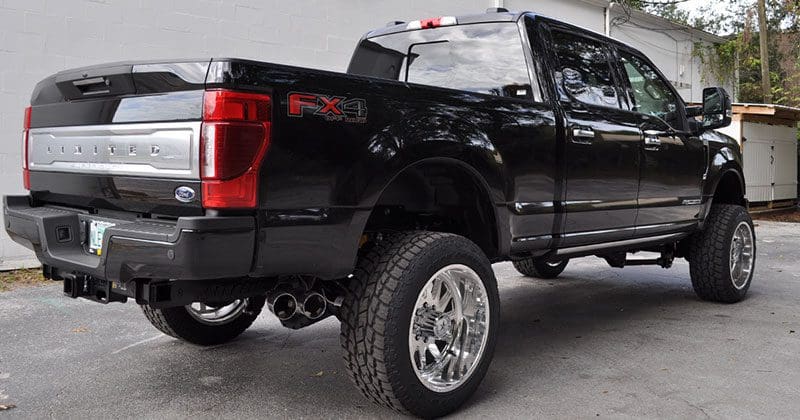 If you own or are considering purchasing or leasing a Ford F-250, F-350 and F-450 Super Duty truck, your local specialty mobile enhancement retailer has a seemingly unlimited list of audio, convenience and accessory upgrades available. Whether you want to add a subwoofer for better bass response, upgraded lighting for better visibility, or running boards to improve safety, they can help. Let's look at some of the most popular truck accessories available for Ford's workhorse vehicles.
Ford Super Duty Truck Stereo Upgrades
Ford has done an admirable job of creating a radio solution for its Super Duty trucks. Most new models include Sync 3 voice recognition technology to make it easy to choose music or make phone calls. Where all automakers fall short is in their choice of speakers. They do a good job with amplification and signal processing, but the speakers simply aren't up to the challenge of creating a realistic listening experience. Don't fret, this can be fixed.
The first upgrade that anyone who cares about the accuracy of their music should consider is a subwoofer. The simplest is an under-the-seat self-powered subwoofer. These add some warmth and impact to your music while remaining relatively cost-effective. Some include a remote control that allows the listener to adjust the bass level to suit the music or his listening preferences.
If you want an audio system that will reproduce the lowest notes from a synthesizer or kick drum, then you'll want to look at a component subwoofer and a larger enclosure. Several companies offer 8-, 10- and 12-inch subwoofers with shallow baskets and compact motors. These shallow-mount subwoofers are designed specifically for under- and behind-the-seat enclosures in pickup trucks. When combined with a high-power amplifier, the bass will be louder, play deeper and provide a more realistic listening experience.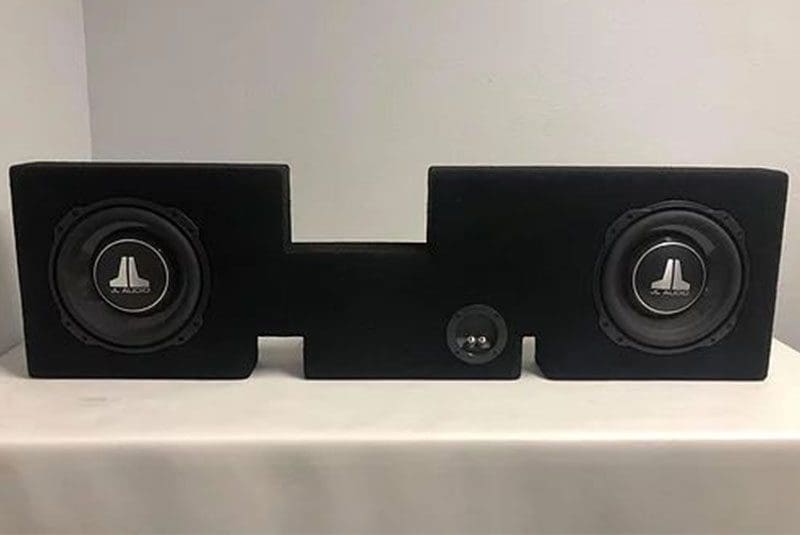 Better Speakers for Improved Clarity
Once you've upgraded the system with a subwoofer, adding an amplifier and new speakers is the next step in getting great sound. New speakers can handle a lot more power than those supplied by the factory. You'll hear more detail in your recordings and be able to turn the volume up higher without introducing distortion.
You may want to consider choosing a new amp for your truck that includes a built-in digital signal processor. Your installation technician can use the processor to set crossovers and output levels for each speaker in the system, then use the equalizer and signal delay features to optimize the output of each speaker for their position in the vehicle. When executed properly, the system will sound like you are sitting in your living room or den, right in front of a set of high-end speakers. You'll be able to hear the position of each instrument on the virtual soundstage, which adds amazing realism to the listening experience.
Radio Upgrades Add Features and Entertainment
If you have an older truck with a low-tech radio, you may want to consider upgrading to something with Bluetooth hands-free calling and audio streaming capabilities. Radios that play music from your smartphone using a USB cable are also popular options. If you want something amazing, check out the latest floating-face radio options that include Apple CarPlay and Android Auto. These multimedia receivers will fit into standard single-DIN radio openings while providing a large touchscreen interface that's easy to see.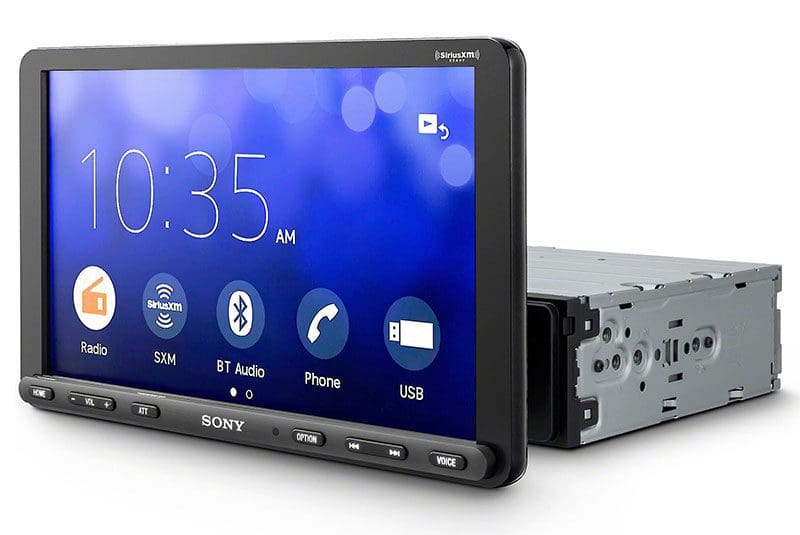 Backup Camera and Safety Systems
If your truck didn't come with a backup camera, you may want to consider adding one. Many Super Duty trucks are four feet tall at the top of the tailgate. This means that a child could stand upright behind the vehicle and they would be completely hidden from view in the rearview mirror. Several companies have replacement tailgate handles for Ford trucks that include a backup camera. There are also Ford badges with camera options.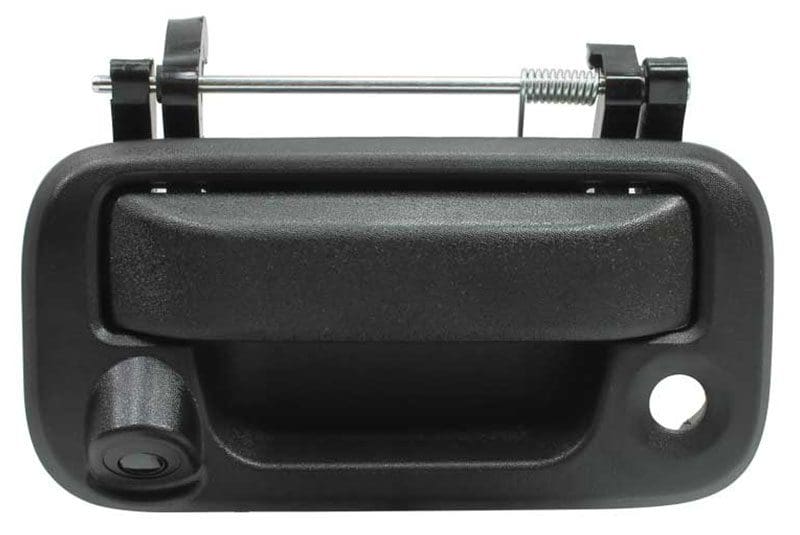 If you tow a trailer, you may want to ask about adding a camera system to the back of the trailer. These systems can be integrated into many of the new F-Series radio displays so you can see what's behind you while driving and make maneuvering your trailer much easier and safer.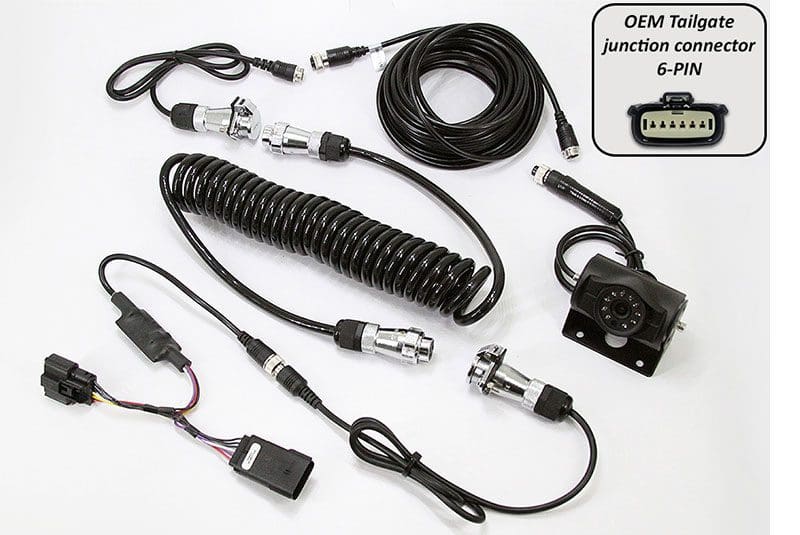 Side Steps and Running Boards
Another popular upgrade for Ford vans and trucks are running boards. The coolest option on the market are the Amp Research PowerStep motorized boards. When parked or driving around town, the boards are  tucked up tight to the rocker panels to maintain ground clearance and aerodynamics. As soon as you open a door, the board extends down so you can enter or exit the vehicle safely. If you have a lifted truck, the PowerStep XL adds an additional three inches of extension.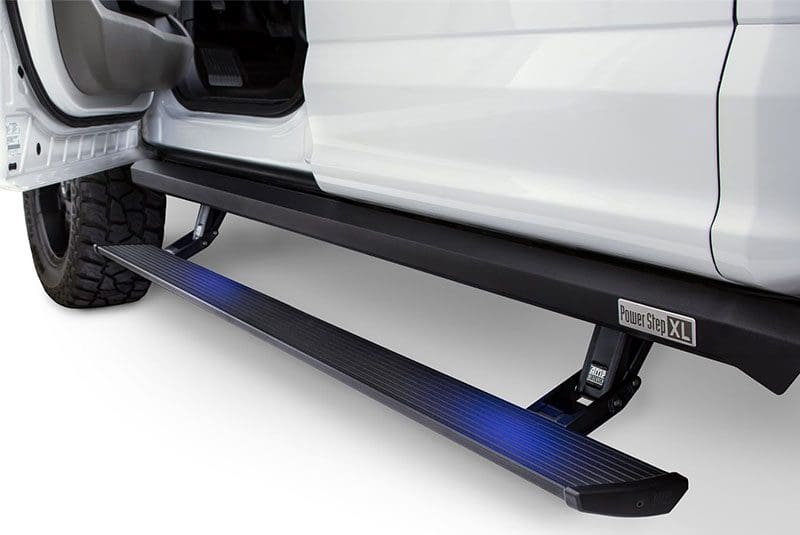 Headlight and Off-Road Light Upgrades
Headlights are one of the most important safety items on a vehicle. If you can't see obstacles in front of you at night, the chances of an accident are likely. If your truck came with halogen bulbs, consider dropping by your local specialty automotive enhancement retailer and ask about an HID or LED light upgrade. These modern bulb technologies can triple the light output to let you see farther.
If you take your truck off-road, light bars and cube lights are a popular upgrade. Companies like Heise have a variety of Ford-specific solutions to light up a trail or sand dune.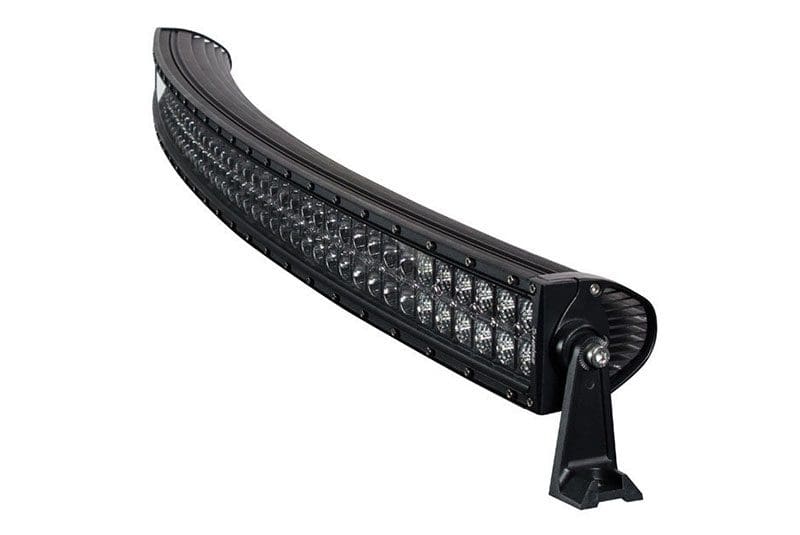 Bed Covers Add Protection
If you store personal belongings or tools in the bed of your truck, you may want to consider adding a bed cover. A soft roll-up cover is a great way to hide the contents of the bed from prying eyes and keep things clean and dry. Upgrading to a hard-folding or roll-up cover provides additional security. There are even motorized roll-up covers that are controlled by a remote key fob. How's that for convenience?
Tool and cargo boxes, bed organizers and liners and light upgrades are also popular upgrades to make your pickup truck more usable and convenient.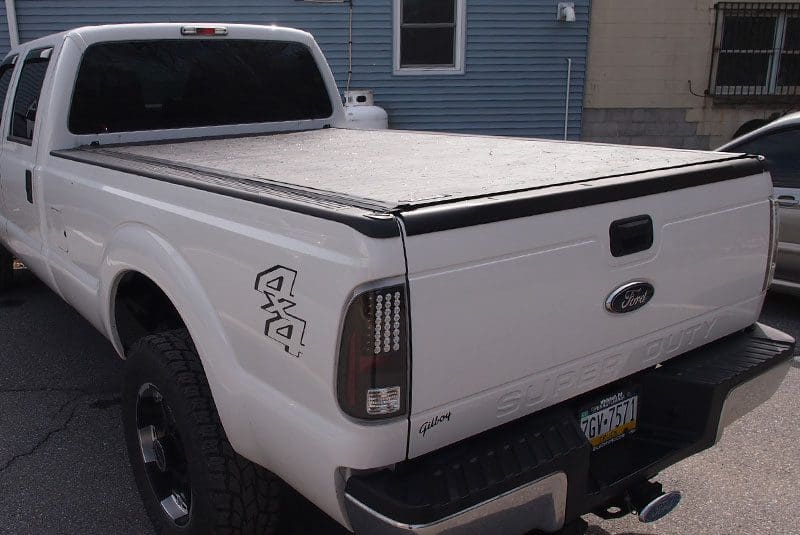 Upgrade Your Ford Pickup Truck Today
If you have a Ford Super Duty truck and are thinking about upgrading it with a new stereo system or accessories, drop by your local specialty mobile enhancement retailer today to see what's available. They'll work with you to choose the perfect solution for your application and get it installed quickly and safely.