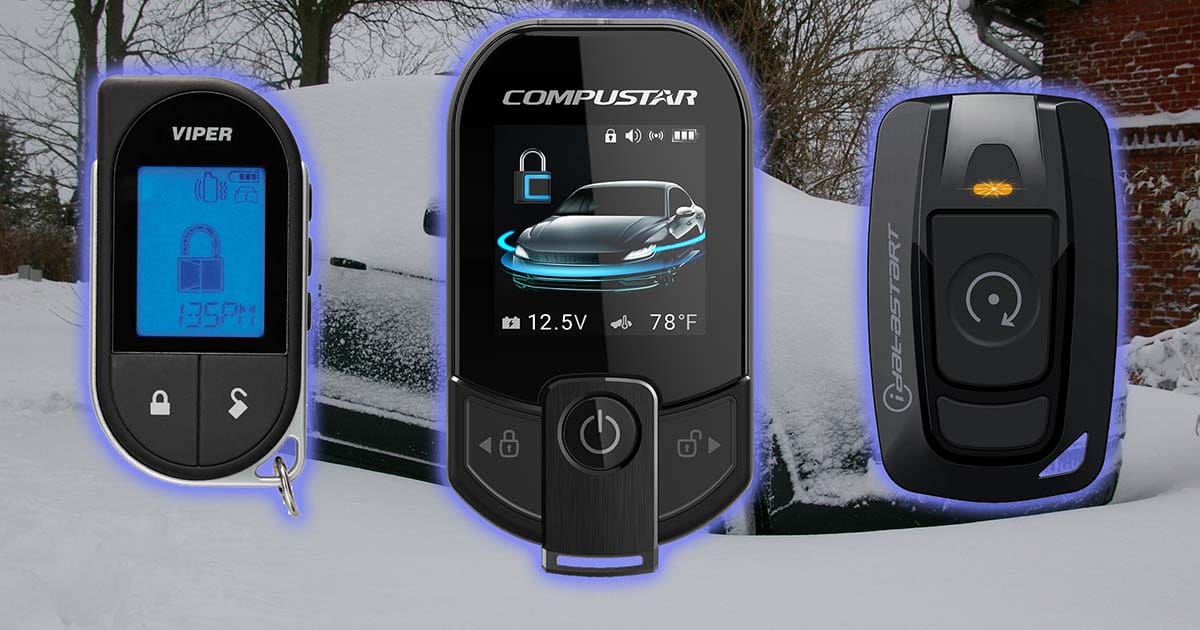 Adding a remote starter to your car or truck is a great way to improve comfort on a cold winter morning or a hot summer afternoon. Giving the vehicle a few minutes to warm up allows the heater or air conditioning to start doing its thing. Picking the perfect remote starter is easy if you have the correct information. The team here at BestCarAudio.com has put together this detailed Buyers Guide to help you pick a remote start solution that will have the right features and performance. Let's dive in!
Parts of a Remote Car Starter
Every car starter system on the market is based around a control module. This module houses the power supply and microcontroller that are the heart of the system. Think of it like the computer on your desk at work or in your office, only much smaller. The module is typically equipped with a few dozen connections that allow it to interface with the wiring in your vehicle. There is also a connection for the antenna, an LED and a valet switch, as well as data connections for interface modules and telematics systems.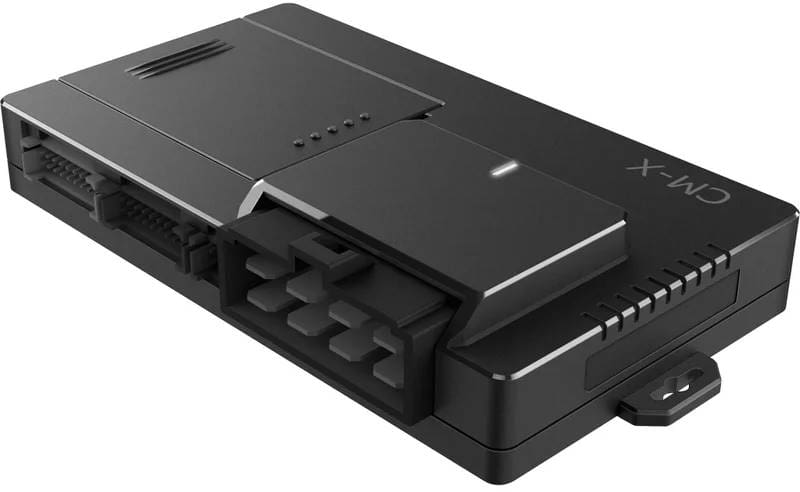 The antenna module is a compact, self-contained radio frequency communication system typically mounted at the top of the windshield. The antenna scans for signals from the remote controls included with the starter system. In some applications, the antenna also transmits information back to two-way remotes. Some antennae have a valet button as well as an LED that flashes to let ne'er-do-wells know that a security system protects your vehicle.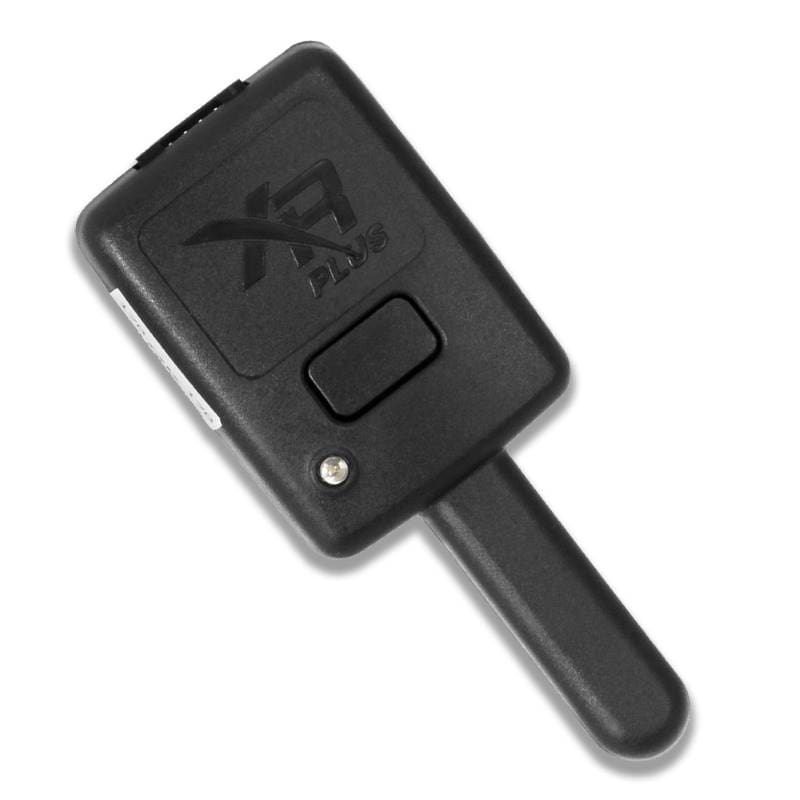 As vehicle manufacturers have evolved the electrical systems in vehicles to include communication networks, adding a remote starter has become much more complex. In a vehicle from the '80s or '90s, the starter would replicate the signals on the wiring around the starter switch to turn on the accessory and ignition circuits, then activate the starter. Now, those functions happen in the digital domain. A remote starter in a modern vehicle requires a data interface module to connect with the electronics in the car or truck. The modules are programmed to the vehicle to work with built-in anti-theft systems and provide proper authentication. This coding helps ensure that your vehicle remains safe and secure when started. All of this is handled by the technician who will be integrating the remote starter into your vehicle and remains behind the scenes. Still, it's worth knowing the basic concepts of how the systems work.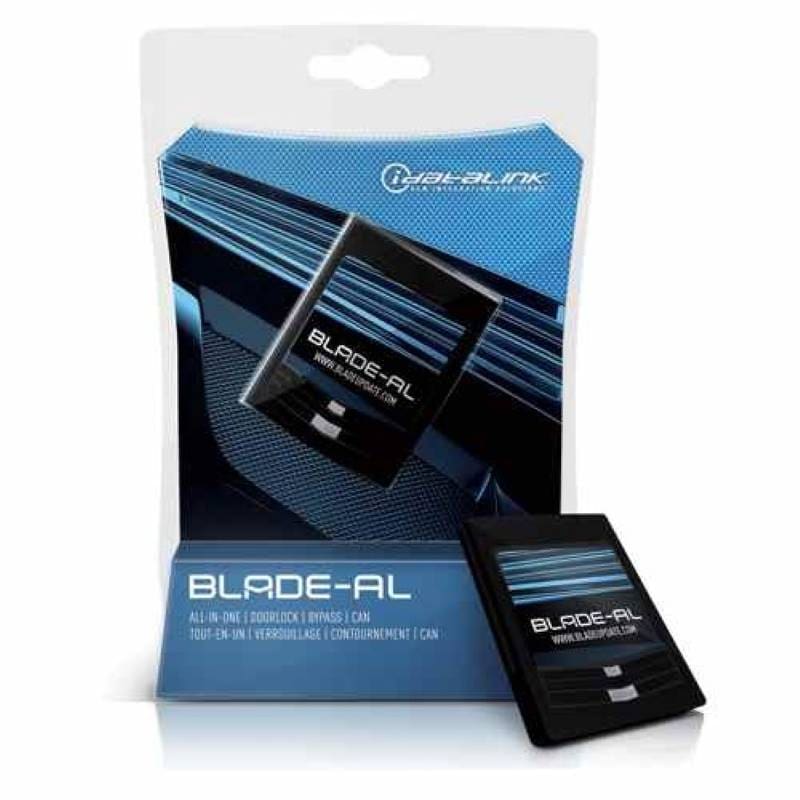 Starting the Purchase Process
When you're shopping at a mobile enhancement retailer, they'll need to know the year, make, model and trim level of your car or truck. In addition, you'll want to bring along one of the keys or fobs that came with the vehicle. Some vehicles have advanced anti-theft features built into the keys that are only identifiable by a visual inspection. If you're hoping to purchase a starter as a gift for a family member, having that information is the only way to get accurate information about system availability and pricing. One additional note: On the day of the installation, you may need to have both keys for the vehicle with you. The product specialist at the store should let you know this beforehand.
While it's possible to add a remote car starter to most vehicles on the road, in some instances, the process is highly complex. Mercedes-Benz vehicles are an excellent example of a platform that requires additional hardware. In addition, some vehicles can't have remote car starters added because of the complexity of the factory-installed security systems or a platform's lack of popularity.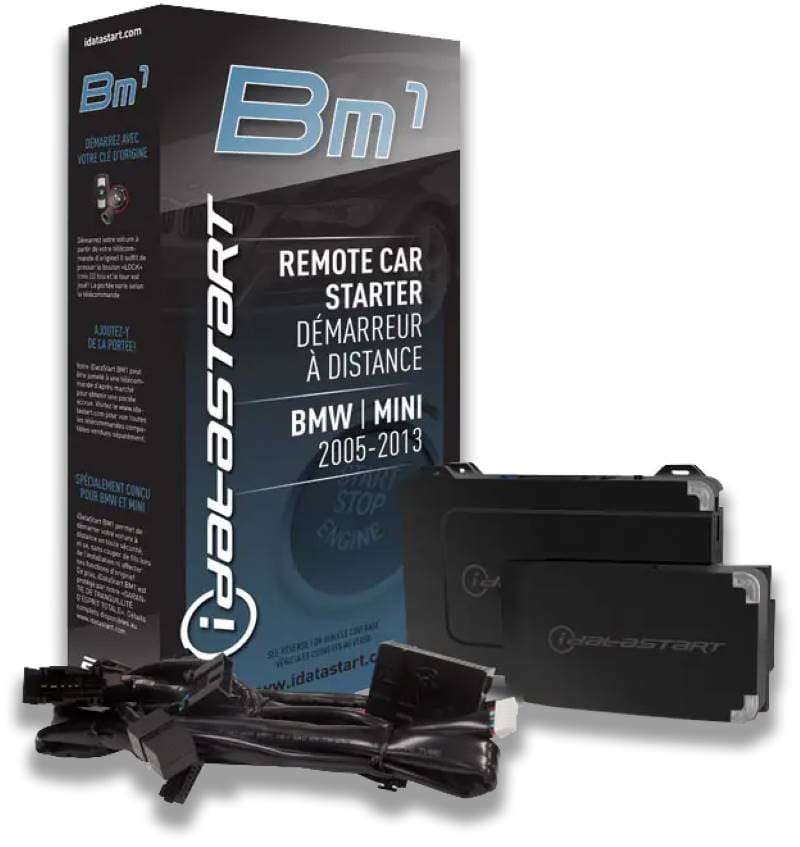 Remote Car Starter Add-On Features
It seems backward, but planning for additional features you may want with a remote starter helps determine your options. First, almost every starter on the market will start your vehicle and control door locking and unlocking. From there, the most common upgrade is a remote trunk or tailgate release. Adding trunk release to a remote starter system is usually simple when there's a button somewhere on the dash to pop the trunk.
If a mechanical cable releases the vehicle's trunk, it might be possible to add a solenoid that pulls the cable to offer electronic control. When shopping, you'll want to ask whether the system has a dedicated trunk release output that won't trigger the anti-theft features on the vehicle or the security features of the aftermarket car starter.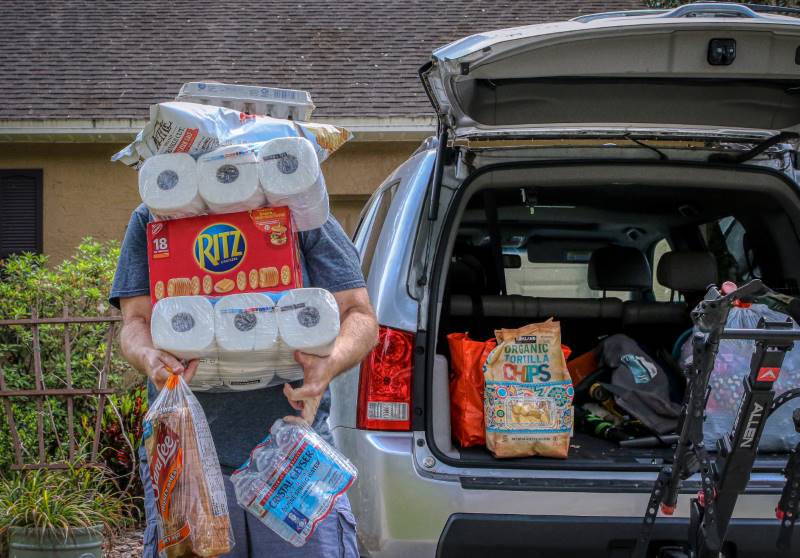 If your car or truck has a rear window defroster, then you'll want a remote starter that can activate it when the temperature inside the vehicle is at or near freezing. Likewise, heated seats or a heated steering wheel that turn on automatically can make getting into the vehicle much more comfortable. You'll want a way to ensure that this activation only takes place when it's cold out, so choosing a brand of remote starter with a built-in temperature sensor is wise. The control module can be configured to activate these heaters if the interior temperature in the vehicle is below a pre-set level. If you live somewhere where it's warm in the summer, the last thing you'll want is for the seat heaters to turn on when it's 105 degrees out and you've started the car or truck to let the air conditioning run.
If your vehicle doesn't have seat heaters, ask the retailer you're working with about adding them. Many cars and trucks can be retrofit with one of the many high-quality kits on the market. It's worth noting that seats constructed with foam glued directly to the vinyl, fabric or leather are difficult or unreasonable to upgrade. The installer will also check both seats for occupant detection sensors. These pressure sensors let the airbag module in the car know when someone is in the seat and provide a reminder to buckle the seatbelt. You don't want the heating pads to affect these sensors' operation.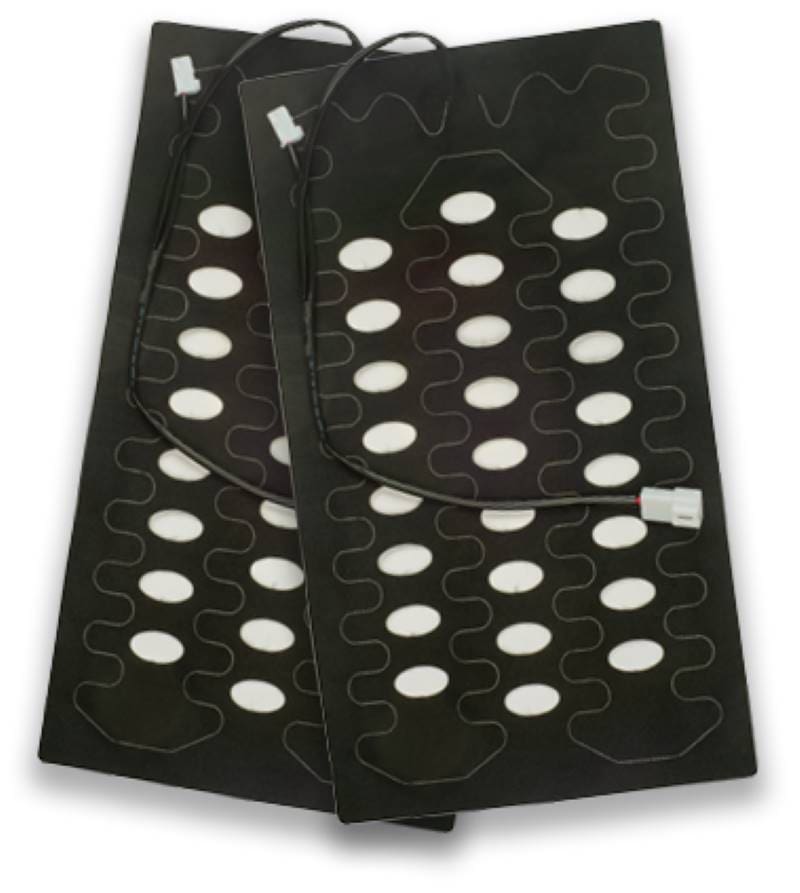 Security features are another popular upgrade for a remote car starter. With theft of airbags, catalytic converters and wheels increasing, adding an impact and tilt sensor along with a siren to your starter system can ward off thieves and help keep these valuable items safe and sound. Glass breakage and vehicle motion sensors are also great security upgrades. Later in this guide, we'll look at the ability of these security features to provide you with a warning on your phone or via a two-way remote.
Different brands handle the addition of security features differently. Some, such as Compustar, offer the siren and security sensor as an add-on to their remote start controller. Other brands, such as Viper, have controllers with these features built-in. The Compustar systems are easily upgraded after the initial installation should you decide you want these additional features.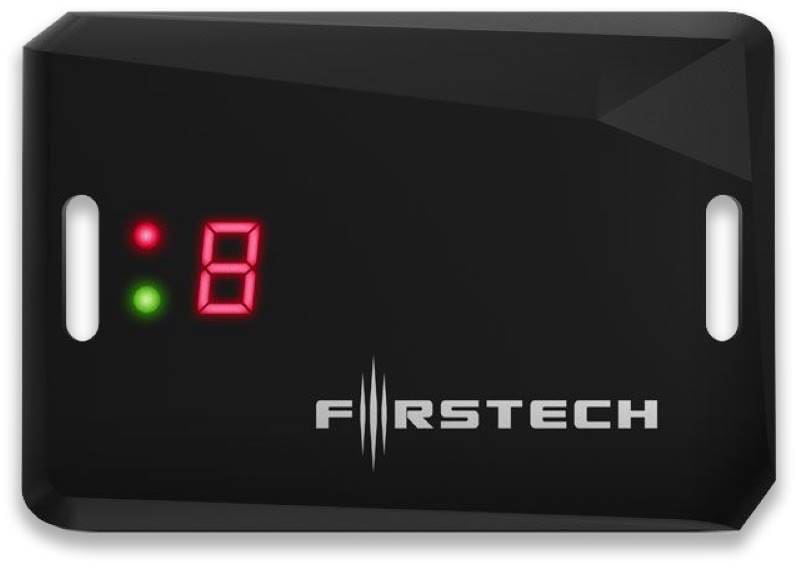 Remote sliding door control for minivans is an excellent feature for those times when you're loading kids into the vehicle. You can remote start the vehicle, then open the door remotely so the gang can climb in and get buckled up with minimal hassle.
Power window control modules are available for some vehicles, allowing you to remotely roll the windows up and down or open and close a sunroof. These features require a modest amount of electrical current, so it takes some work to properly integrate the modules into the vehicle wiring. With that said, having the ability to roll up the windows and close the sunroof automatically when you lock the car is an amazing feature, especially if you enjoy getting as much fresh air as possible while driving.
Another popular feature is the "car finder" option, which flashes the parking lights when activated. Be sure to ask your retailer about the options available for your vehicle.
Choosing the Right Control Module
The retailer you're working with will need to know whether your vehicle is push-to-start or has keyless entry. Again, the type of engine matters, since some diesel vehicles require that the start sequence wait for glow plugs to warm up first. Crucially, if you have a vehicle with a manual transmission, specific hardware may be required to ensure that those vehicles can't drive away if left in gear and the starter system is activated.
Manual transmission vehicles require some configuration when you park the car or truck to help ensure that the transmission is in neutral. An example of this is Compustar's Reservation Mode. You'll need to set the parking brake and take your foot off the brake pedal when you park the vehicle. Next, you'll turn off the ignition. The engine will continue to run, even with the key out of the column, or the button set to the off position. The last step is for you and your passengers to exit the vehicle. When the last door closes, the remote starter will lock the doors and shut down the engine. If this simple procedure is executed properly, will you be able to remote start the car the next morning. If the system is unlocked or a door is opened between when the vehicle is parked and when you want to start it, Reservation Mode will be canceled and the vehicle won't start. It's critical to make sure that the transmission is in neutral.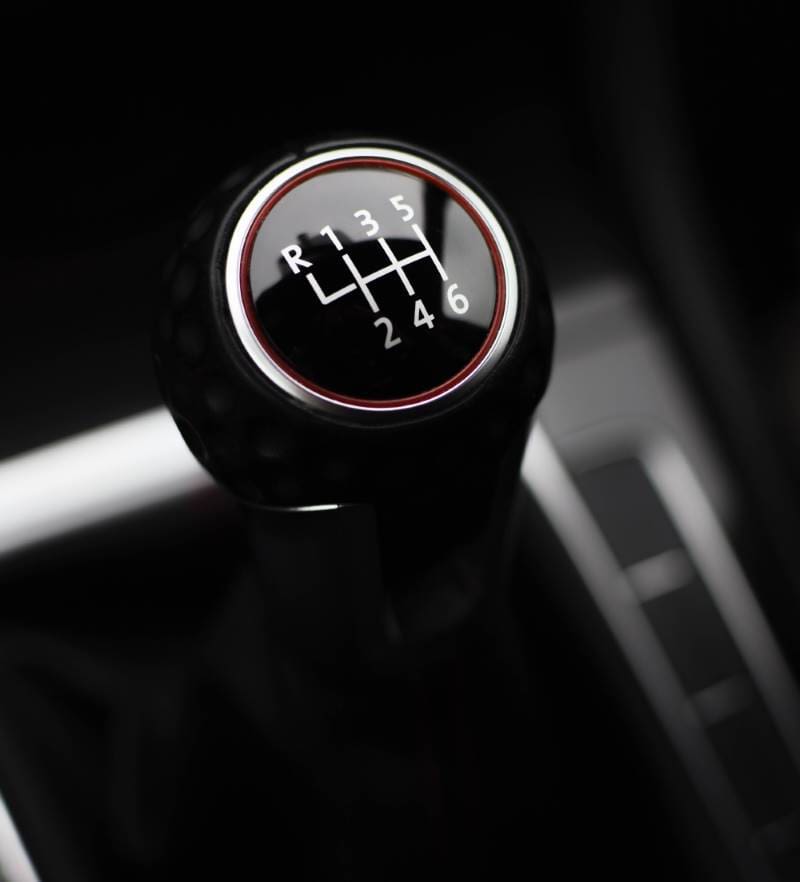 If you have a manual transmission vehicle, please ask about anti-runaway features built into the starter system. Sometimes having the parking brake set isn't enough, so a monitored motion sensor adds a great second level of protection during the starting process. Compustar products must have their DAS or DAS-II sensor installed when the vehicle has a manual transmission. If the car is started while in gear, the motion sensor detects the lunge forward (or rearward) and shuts the system down immediately. In most cases, the car or truck will only move an inch or two.
Though the specific model of remote start controller used in your vehicle isn't crucial, it's common that each new design offers improved vehicle integration flexibility and new features while reducing the amount of current the system draws while waiting to start. The best systems on the market have an idle current draw of around 5 milliamps. This current consumption is less than half of that of some systems that have been around for a few years. If your car sits for days or weeks without being driven, then minimizing the current draw on the battery is an important step in ensuring that your battery will have enough energy to start the vehicle on a cold winter morning.
Choosing the Right Remote for Your Car Starter
The most significant decision to make when shopping for a car starter is the choice of the remote control. Remotes come in several styles and with various features. We'll explain all the options.
Pretty much all remotes you'll come across use radio frequency communication with your car or truck. This is similar to a walkie-talkie, except that it transmits digital information in a string of ones and zeros. Just as with a two-way radio, your ability to communicate reliably depends on the communication format and signal transmitting power in the remote.
Range is the term used to describe the distance between you and your vehicle where the system responds to your commands. Increased signal strength means more range, typically measured in hundreds of feet or miles. The numbers you'll see published with different remote options are a theoretical maximum distance that is likely only achievable under favorable conditions. If you live in a city full of cell phone towers, wireless internet routers and other systems that operate on the same frequencies, then the range offered by your remote starter will be reduced.
When choosing a remote for your starter, consider the worst-case range scenario. If you park your car or truck in your driveway at home and outside your office window at work, usually shorter range remotes will be fine. What if you go away on vacation and park at an airport? If you have to see the car to start it, then it will only have a few seconds to warm up. More range means more warm-up (or cool-down) time, and that's what having a remote car starter is all about. We recently went for a stroll and tested the range capabilities of a few starter systems. It's worth giving this article a read before deciding which system to buy.
Remote Options Based on Range
Depending on the make and model of your car or truck, you can purchase a remote car starter that works with the key fob that came with the vehicle. This type of starter installation is often called 3x (three times) lock starting. In these systems, you press the lock button on your factory remote three times in quick succession to activate the aftermarket remote starter. While this seems simple and convenient, you are at the mercy of the limited range of factory remotes. Vehicle manufacturers need to minimize the potential for owner questions. As such, the OEM remotes have very little signal transmission power, so the batteries in them last as long as possible. It's not uncommon for the batteries to last for several years. The drawback of this design is that you may only get 100 to 200 feet of range under ideal conditions. If the vehicle isn't very close to you when you press the button, it likely won't start. A remote starter that won't start your car when you want it to isn't much fun.
Remote starters that come with a transmitter that uses AM (amplitude modulation) technology offer significantly more range than most factory fobs. Typically, these remotes are rated to work up to 1,000 feet from the vehicle. This extra range might be just what you need if you work in a small shop or office building.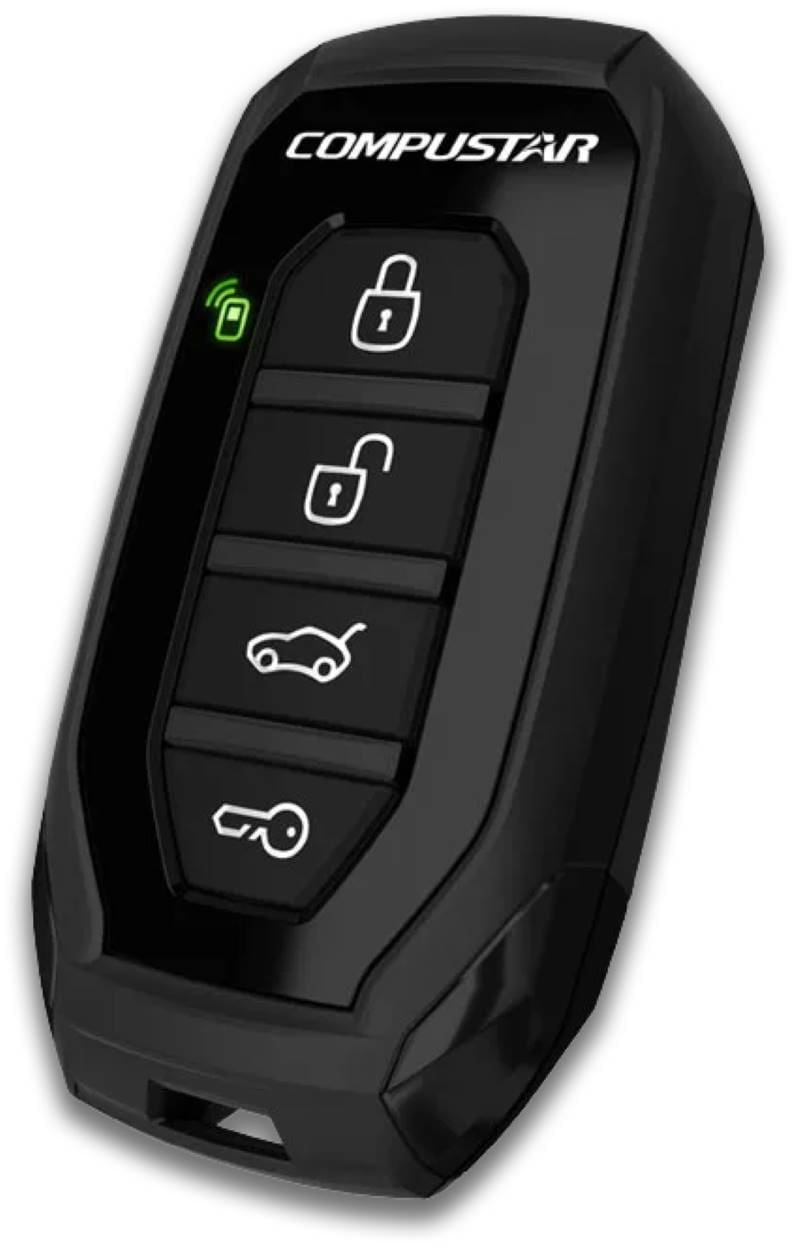 Some remote communication systems use FM (frequency modulation) transmission. A comparison to terrestrial radio is appropriate to describe the resistance of this transmitting technology to noise interference. FM allows for a clearer signal to be received at the vehicle. As such, you get more effective range with similar transmitting power. FM transmitters are available with advertised ranges between 3,000 feet and 1 mile. If you live in an apartment or work in an office building, you'll likely want to start your shopping at this level.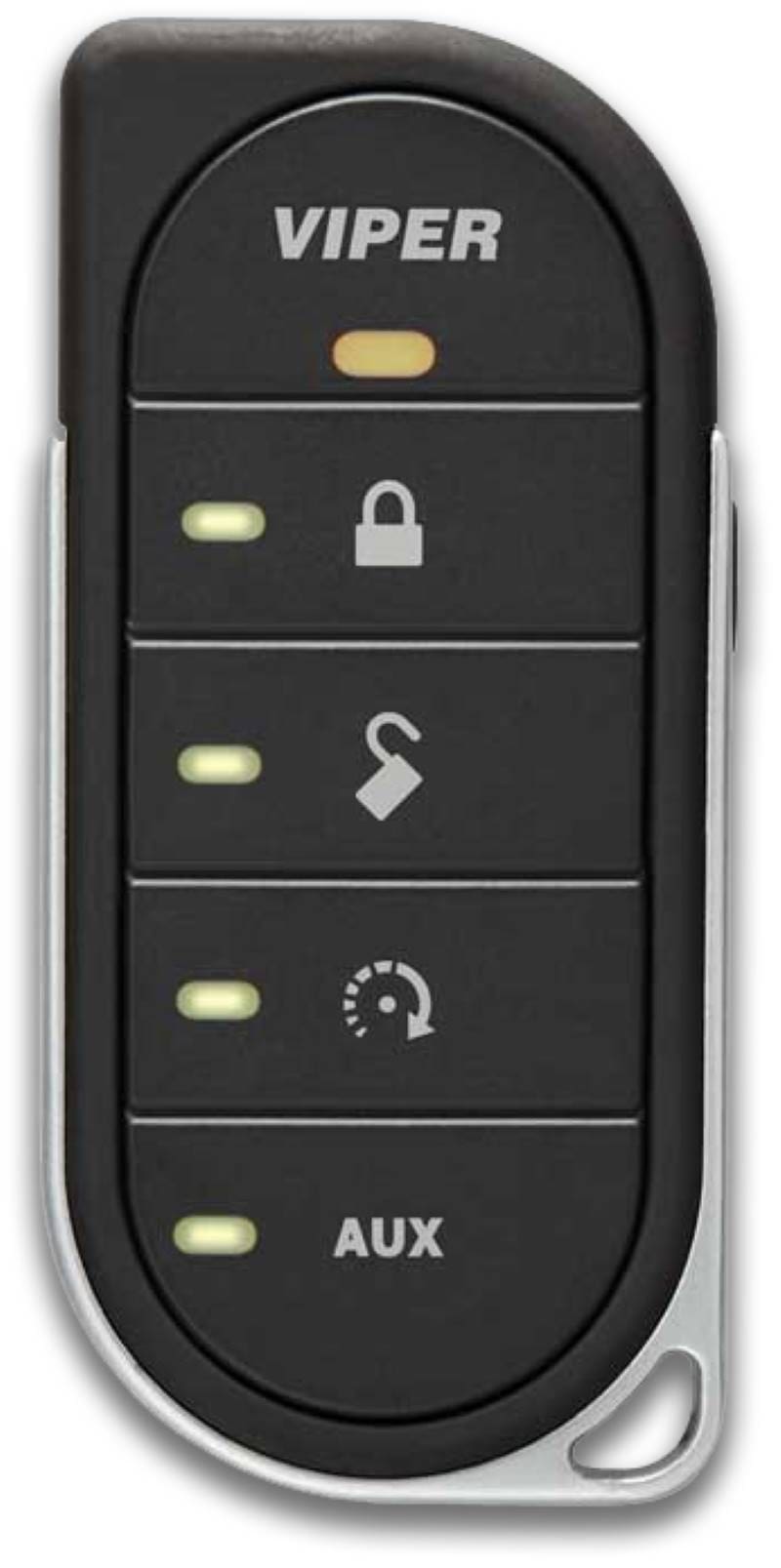 A third communication type is called spread spectrum. This technology can be applied to either AM or FM transmission, but in the case of remote starters, it's the latter. By spreading the command codes (lock, unlock, start, trunk release, aux 1, etc.) across a range of frequencies, the ability of that information to punch through the noise is improved. Once again, this technology increases the effective range performance up to 2 or 3 miles for the top brands in the market.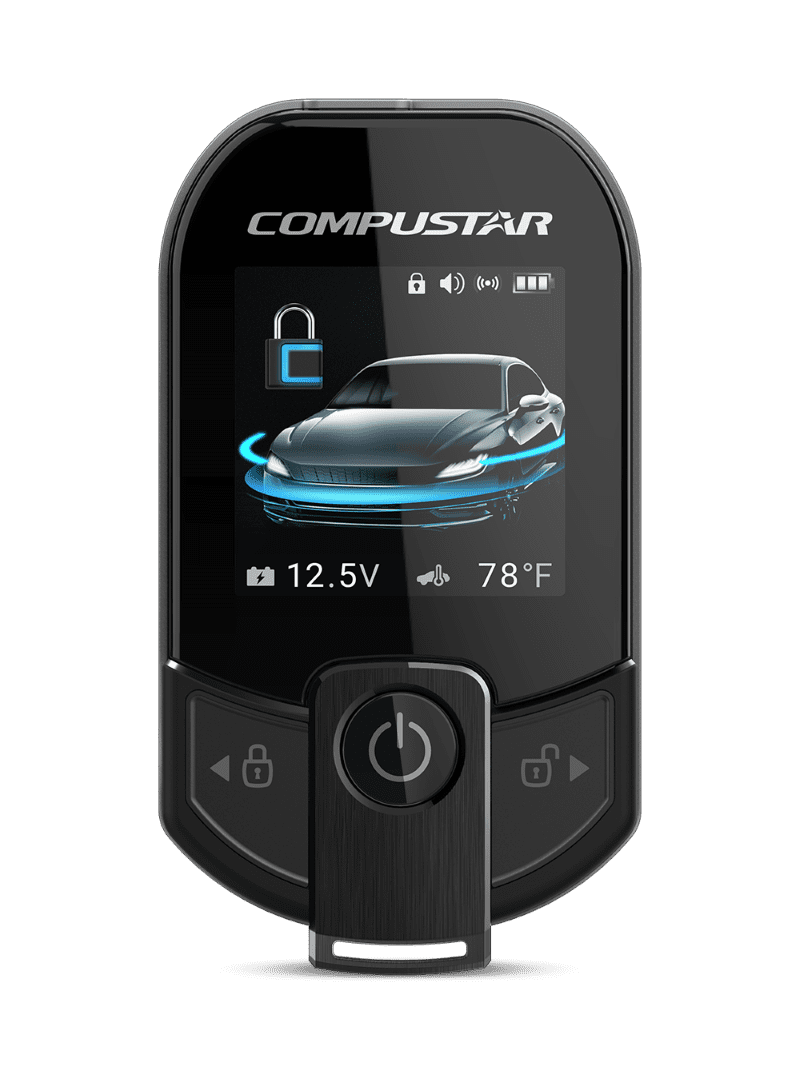 While these distances may seem almost comical, the transmitting power allows you to remote start a vehicle from deep inside a shopping mall, sports stadium, warehouse, factory, office building or hospital. If it's been snowing all day, being able to start your vehicle while putting on your coat and boots gives you a head start toward a comfortable ride home.
Many top retailers refer to the remote range in terms of transmission power relative to a factory remote system. Two times, five times and 10 times descriptions are often easier to understand.
Remote Physical Features
Every remote style has at least one button, and some over the years have featured as many as 16. Choosing a remote layout depends on the features you want, the size of the remote and the features that are built into the key or fob that came with the vehicle. For example, take a Chrysler, Volkswagen or Audi key or fob that has lock, unlock and trunk release buttons built in. You'll need the key to start the vehicle, so adding a one-button remote makes sense if you only want to activate a remote starter.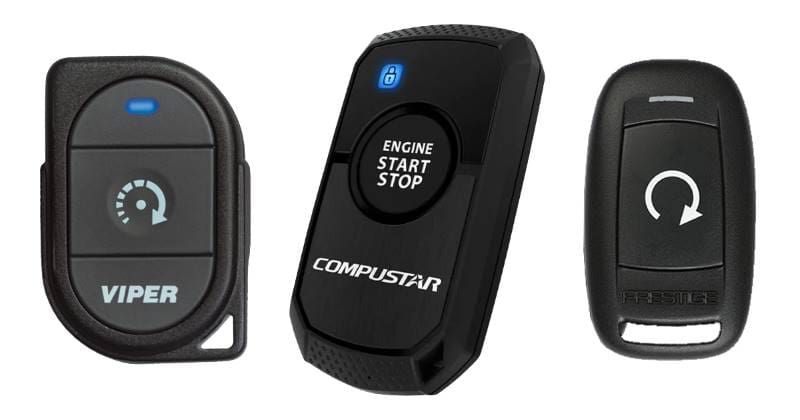 One-button remotes do more than just start the vehicle. In most systems, tapping the button once will lock the vehicle and arm a security system, if you've included that in your purchase. Pressing the button twice unlocks the vehicle. Pressing and holding the button for three seconds will initiate the engine starting process. You can also stop the engine by pressing and holding the button again for three seconds.
If you want to control additional features, then three-, four-, and five-button remotes are good choices. Most multi-button remotes will have dedicated lock, unlock and remote start buttons with easy-to-understand pictographic icons. The fourth button is usually an auxiliary output or the trunk release activation. For systems with multiple auxiliary outputs, you can press combinations of buttons to control power sliding doors, windows, lighting, an air-ride suspension system dump valve or anything else that will function with a pulsed or latched output.
Beyond determining the basic features, you'll want to ask about the battery the remotes use. Most take CR2032 coin or button cells, but some use AAA batteries or harder-to-find cells like the A23. Premium remotes will typically include a built-in rechargeable lithium-ion battery pack and a USB connection that allows you to top up the battery from any powered USB device. You can charge these remotes at home from a computer or in your car from the USB port that's connected to your radio. If your vehicle doesn't have a USB port, the retailer you are working with can add one to the vehicle to make charging the remote or a smartphone easy.
Another thing you'll want to ask about is remote durability and warranty. You will want a remote that is at least water-resistant if it's dropped in a puddle or snowbank or gets rained on. Many of the better remotes have IPX7 water-resistant ratings, so they'll survive a dip in a pool or possibly a run through the clothes washer.
The case of the remote should be designed in a way that ensures that it won't easily break and fall off your keychain. The case should also be durable enough and designed to protect the buttons if you sit on it or drop it. We've seen photos of a remote that was run over by a car. It was pretty scratched and scuffed from the encounter, but it still functioned.
While a lifetime warranty typically covers the control modules in most remote starters, the remotes often have a one- or two-year warranty. Be sure to ask about the warranty on the system, the remotes, other accessories and the installation before you make your purchase.
One-Way and Two-Way Communications
So far, we've only talked about remotes that send a command to the control module in your car or truck. However, if you've looked at any mid- to high-level systems, then you might have heard of two-way remotes.
A one-way remote works like the infrared remote control for your television, home stereo or cable box. Those remotes blink a code using invisible light, and the box executes the appropriate command. If you cover the LED, the message won't get to the TV and you can't watch The Mandalorian or Squid Game without getting out of your chair. One-way remotes for car starters work the same way. They broadcast a command and hope that the antenna in the car picks it up and relays it to the remote start controller.
In a two-way remote system, the remote transmits a message, then the controller broadcasts a confirmation message that the command was received and executed. The remote will receive this confirmation message and provide verification to the user.
Two-way remotes have three ways of letting the user know a command has been received and executed. The simplest remotes have built-in LEDs, usually one LED per button. The remote will flash one color when you transmit a signal, then flash another color when the system confirms the command has been received and executed.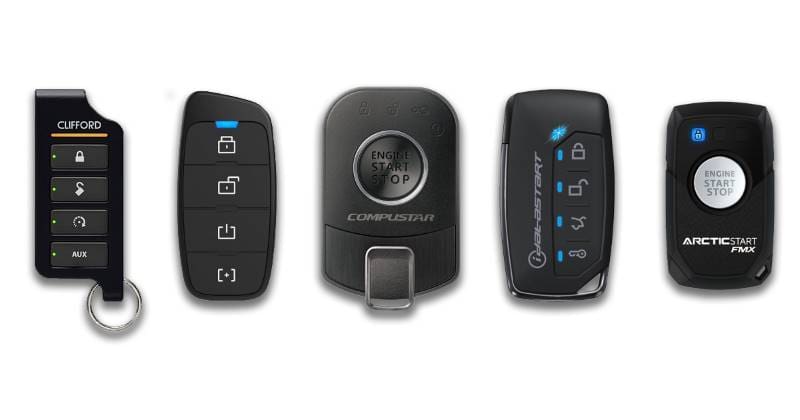 The second type of two-way remote has a display of some sort. This display might be an LCD screen or a dot-matrix display. Both of these have icons and often messages that let you know when a command has been executed. In the case of a remote car starter, once the vehicle is started, LCD and other display remotes usually have a countdown timer that tells you how much time is left before the engine shuts itself off. In addition, display remotes will often have information about the vehicle battery voltage or the temperature inside the vehicle or icons to let you know whether a door, hood or trunk is open.
Almost all of the popular two-way remotes include a beeper of some kind to let you know when the command you've sent has been received. If the remote start system you have chosen has security features built-in, some two-way remotes will alert when you a door, the hood or the trunk has opened, or if the shock or motion sensor has been triggered. Security alerts are more common with display remotes than with LED systems. Be sure to ask about this as, as not all two-way remotes provide security warnings.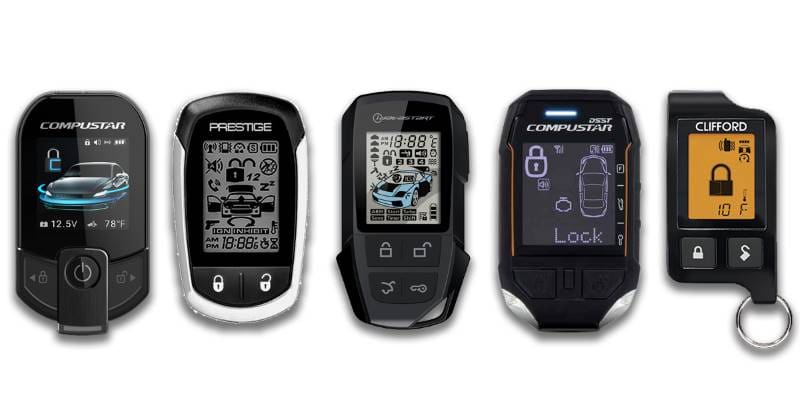 A few systems on the market work with Bluetooth and LoRa RF communications to provide medium-range communication solutions. Bluetooth is convenient as it lets you use a smartphone without a service plan. Of course, the maximum range is very limited. LoRa is a low-power, medium-range RF communication technology that's a derivation of spread spectrum technology. Some "smart" street lights use this to communicate with each other to decide when to turn on and to provide alerts about burned-out power supplies and bulbs or LEDs.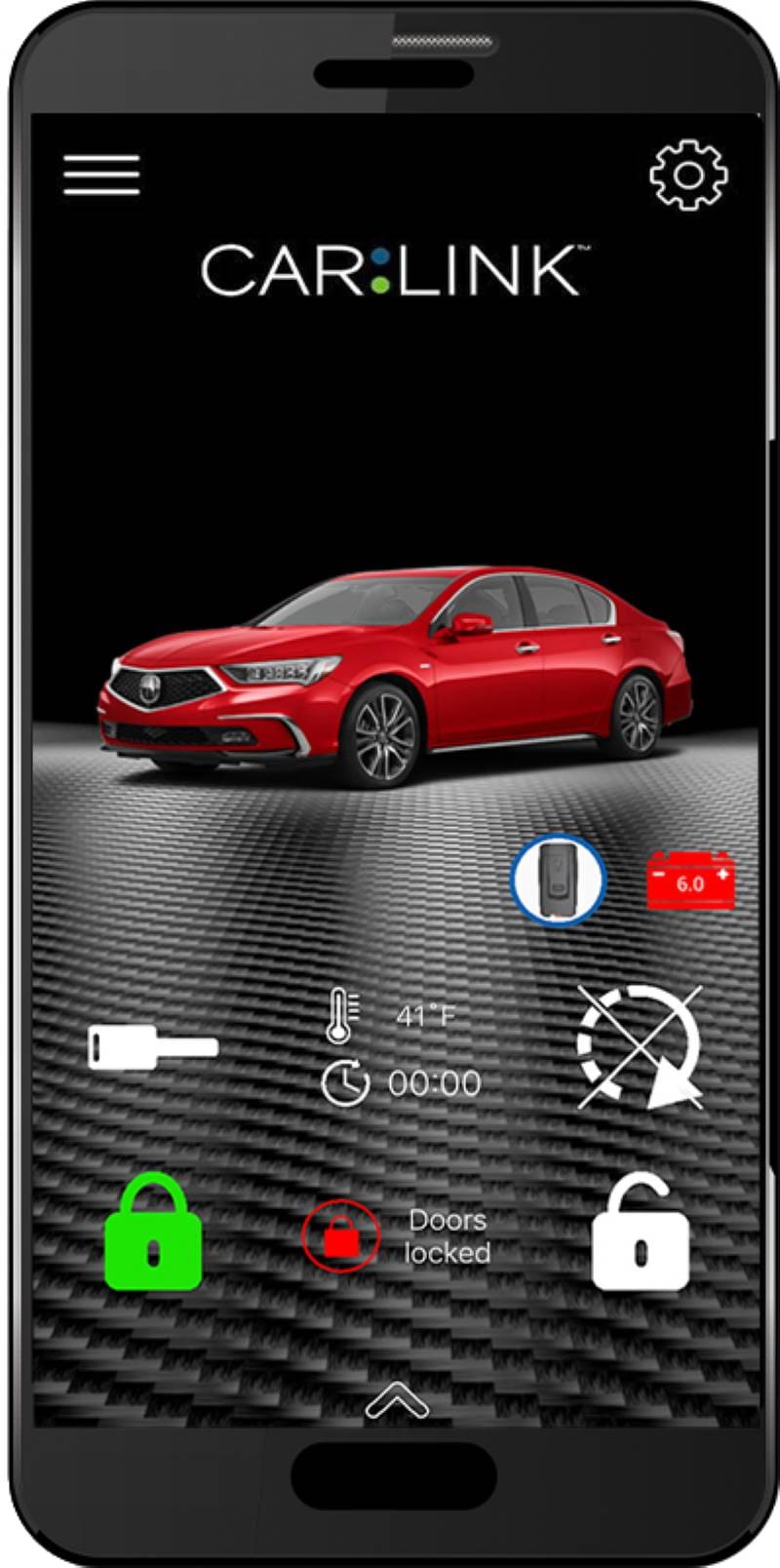 Last but not least, a few systems on the market work automatically to unlock your vehicle as you approach it. The PRO R5 and PRO T13 remotes from Compustar include a feature called Proximity Unlock. When the fob is within 3 to 6 feet of the antenna on the windshield, the system will automatically unlock the doors so you can get in without having to find the key fob in a pocket or purse. If your car has a push-to-start ignition system, the keys can remain in your pocket while you start the vehicle.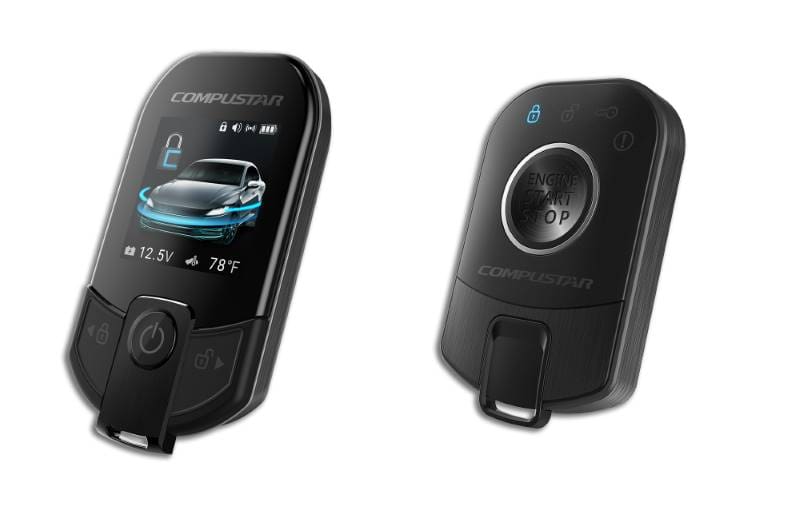 Smartphone Control and Telematics Connectivity.
Many premium car starters come with a telematics system. Telematics refers to the long-distance transmission of digital data. In the case of your remote car starter, these systems use an app on your smartphone and a dedicated cell phone-based receiver in the vehicle. The app mimics the controls on a wireless remote to let you lock, unlock or remote start your vehicle.
In terms of communication, the command you've chosen is sent through your smartphone's internet connection (either Wi-Fi or over cellular data) to the server hosted by the manufacturer of the interface. There, the command is authenticated with your account information and password. If all the security criteria are met, the server sends a coded message through the internet to a cellular service provider like Verizon or AT&T in the U.S., or Bell or Rogers in Canada. Finally, the cellular service sends the command to the cell radio towers near your vehicle. The cellular data radio in the telematics interface receives this message, then relays it to the remote start controller in the vehicle to execute the function. The communication is bi-directional, so once the doors are locked or unlocked or the engine starts, the process is reversed to let you know the command has been received and executed. While it sounds complicated, the whole thing takes about two seconds to complete over a high-speed LTE data connection.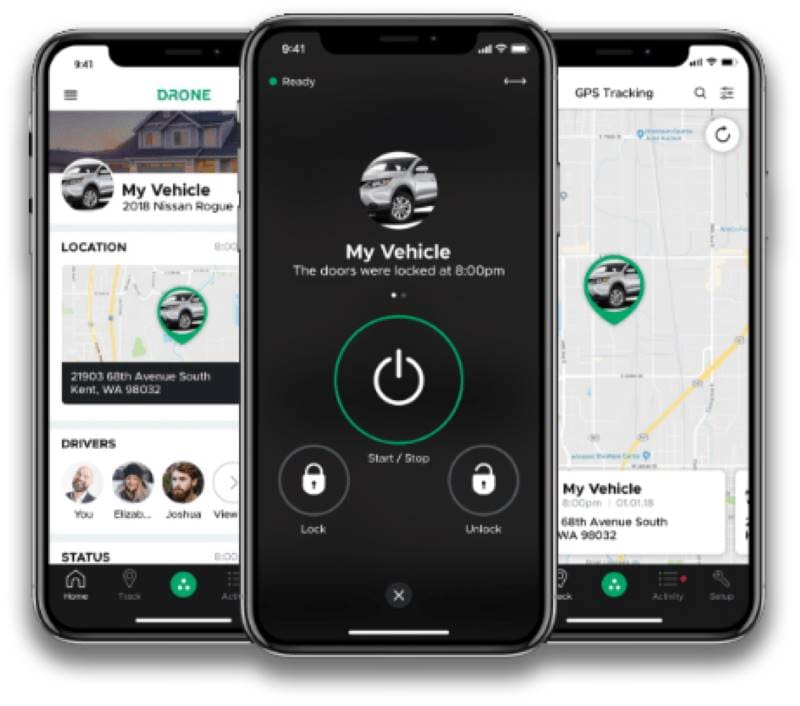 The benefit of having telematics in your car or truck is that remote range is no longer an issue. So long as your vehicle is parked within range of a cell tower and your smartphone has access to the internet, you can communicate. This means your car can be at the airport and you can be sipping a rum punch on the beaches of Tahiti or the Bahamas, knowing that your vehicle is safe.
If you have chosen a remote start system with security features, then shock sensor or door, hood and trunk alerts will show up as notifications on your smartphone.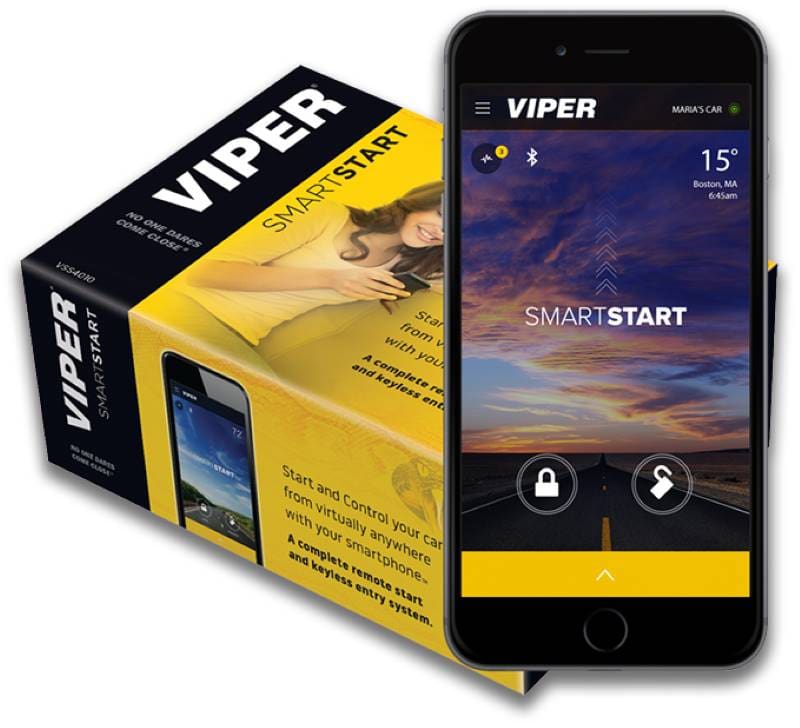 Most telematics systems include a GPS receiver. When paired with one of the premium service plans, the system can use this location information as a second level of protection against vehicle theft. For example, if your car is moved without being unlocked, the system can provide a tow-away warning on your phone. In addition, most of these systems can be configured to track vehicle usage and provide alerts about over-speed conditions, usage after pre-set times (which are great for company-owned service vehicles) or alerts when the vehicle enters or exits a predetermined area (known as geofence alerts).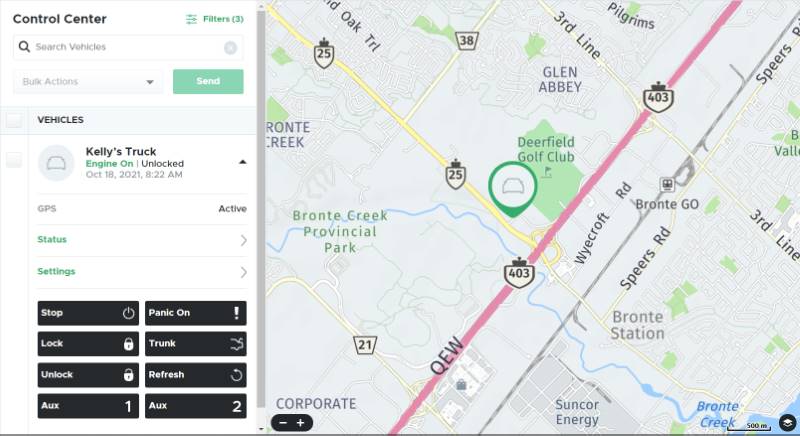 If your kids have borrowed the family car, you can use the app on your smartphone to check the vehicle's location. If it's in motion, you'll get information about the direction and speed it's traveling.
Another great feature of a telematics system is usage logging. A manager or owner can download the vehicle movement history and cross-reference that with service requests or delivery information to help optimize routes. This information is great at tax time, for instance, for a sales representative who has used their vehicle to visit clients.
As we mentioned, these systems typically have a monthly or yearly cost associated with them. These fees cover the cost of the cellular communication service and the costs of maintaining the authentication service. Most systems have service plans with a variety of features. Your retailer can explain all the options and service packages while you're discussing the design of your remote start system.

Expert Installation Is Crucial
We've said it dozens of times, and we'll say it a dozen more: Installation quality matters. The person who integrates the remote car starter into your car or truck is crucial. This task typically requires tapping into multiple wires under the dash. A few popular vehicles have harnesses available that simplify the connection process, but they add cost to the installation. Even then, a few connections still need to be made reliably.
Every wire-to-wire connection needs to be electrically conductive, mechanically secure and protected from corrosion. The controller, wiring, security sensors and antennae need to be mounted away from heat sources, electrical interference and moving parts. To run the antenna's wiring, a technician must remove panels from the vehicle access connections under the dash or behind the instrument cluster or glove box . In many instances, they'll need to run wires into the engine compartment to monitor engine speed and install a hood pin or micro switch that will prevent the starter from engaging unless the hood is fully closed. All the wire routing must avoid airbags and other safety systems.
Once installed, configured and tested, the car or truck needs to be put back together so that nothing buzzes or rattles. Somewhere in the middle of that process, the technician will have used his computer to configure the control module for the correct vehicle platform. They will also need to program the system's brain to understand when the engine is running.
The guys who do five or 10 of these a day make the process look simple, but so do surgeons who do open-heart surgery. Modifying the wiring in your car or truck isn't that different from open-heart surgery. A wrong move with wire cutters or testing a wire with the wrong type of device can damage or destroy a sensor or computer module. We can't overstate the importance of choosing a reputable shop to adequately install your starter. If you had a Rolls-Royce, Bentley, Aston Martin or Ferrari, would you look for the least expensive shop in town to repair it if you had an accident? You want someone who has the tools and training to do the work so that the vehicle will look like new and operate flawlessly.
When you choose a top-quality mobile electronics retailer to install a remote starter, once the work is done, it's usually difficult to tell which wires have been added or where the module is mounted. The installers who rush to get the car out the door may be taking shortcuts with wire connections and mounting locations. The last thing you want is a loose connection that could prevent your car or truck from starting, even with the key.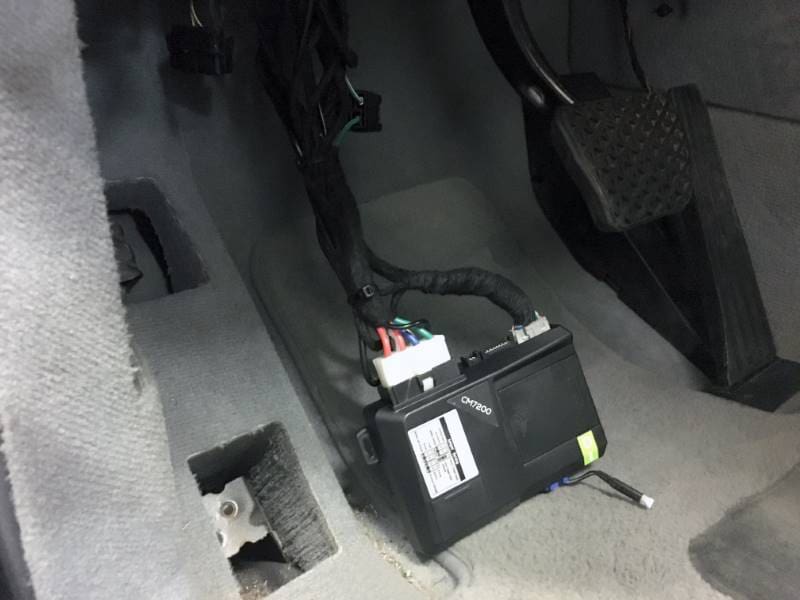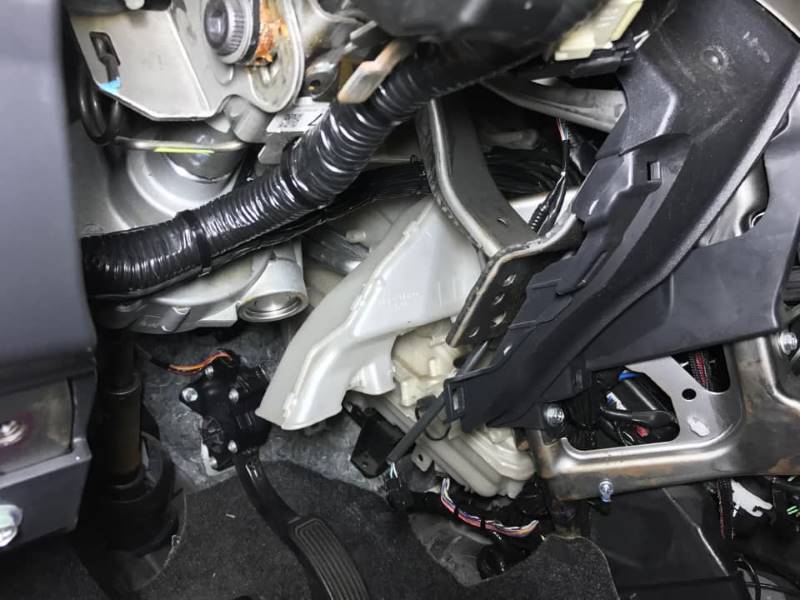 When you go shopping for a remote car starter, ask to see examples of a retailer's installations. The top shops should have photos of their installations on their website and possibly examples of how they make connections on sample harnesses that they can show you. Pay attention to the questions they ask. If they don't ask many, chances are they aren't considering how you'll use the system or which features you may want to control. Ask to see a demonstration of the systems they've installed in their vehicles so that you understand how everything will work. Ask if the system will work the same on your vehicle. Some makes and models of cars have quirks that change how you'll use the remote starter.
Most importantly, make sure you buy a high-quality system. The components used to build starters can vary wildly in temperature tolerance. The companies that care about providing the most reliable solutions use premium parts to ensure that the system works when it's 40 below or 120 degrees out to make your car or truck more comfortable.
Buying a remote car starter is a great way to increase your comfort. They also make a great gift! Drop by your local specialty mobile enhancement retailer today to find out about the remote car starter solutions for your vehicle.