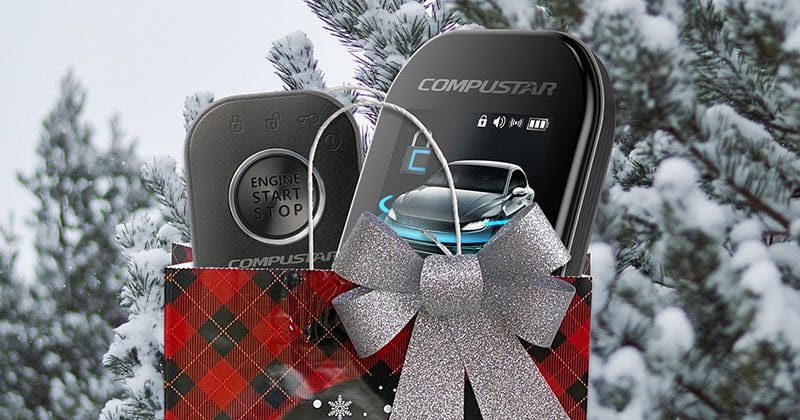 If you plan to buy a remote start system as a gift this holiday season, you've come to the right place. A car starter is an excellent idea for a present because it's something the recipient can use year-round to make getting into their vehicle more comfortable. Specialty mobile enhancement retailers nationwide are ready to help you choose the right solution and provide you with options to present on Christmas morning. This step-by-step guide will explain the buying process and help ensure that you get the right solution.
Step 1 – Pick the Right Shop
Buying a remote car starter isn't the same as buying a set of headphones, a new tie or a watch. Those products can be purchased from any retailer. As long as they're delivered on time, everyone will be happy. A remote start system needs to be matched to the person using the vehicle before the purchase is made. Once you've chosen the right solution, that product needs to be reliably integrated into the vehicle. You'd never choose an artist to paint a portrait without seeing samples of their craftsmanship beforehand. Picking the right retailer to work on the electrical system in a vehicle is the same.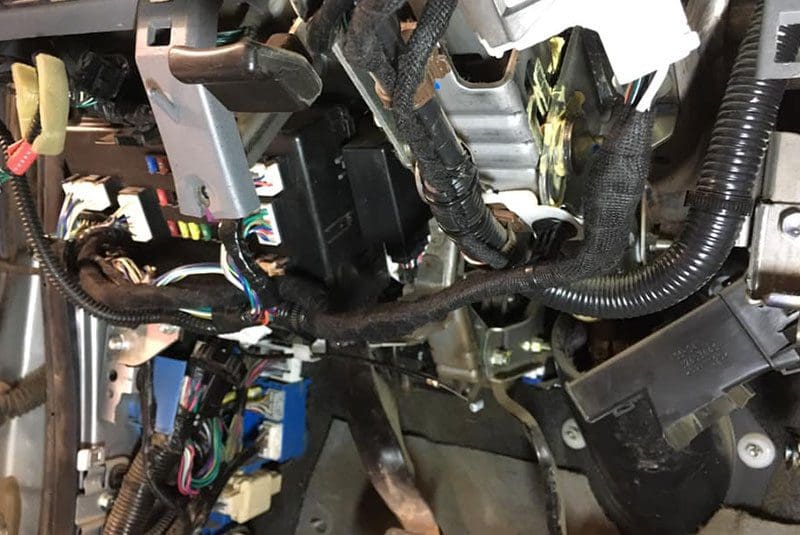 Step 2 – Know the Vehicle
If you can't take the car or truck to the shop the day you go for a visit, you'll need to do some homework beforehand. The product specialist will need to know the exact year, make, model and trim level of the vehicle. You'll want to bring a photo of both sides of the key or fob so they can check to see which computer interface module will be required. Different trim levels may have conventional key-based ignition systems or use a push-to-start design. Almost all of them can be started remotely but may require additional or other hardware. If you want an accurate price, the shop will need precise information.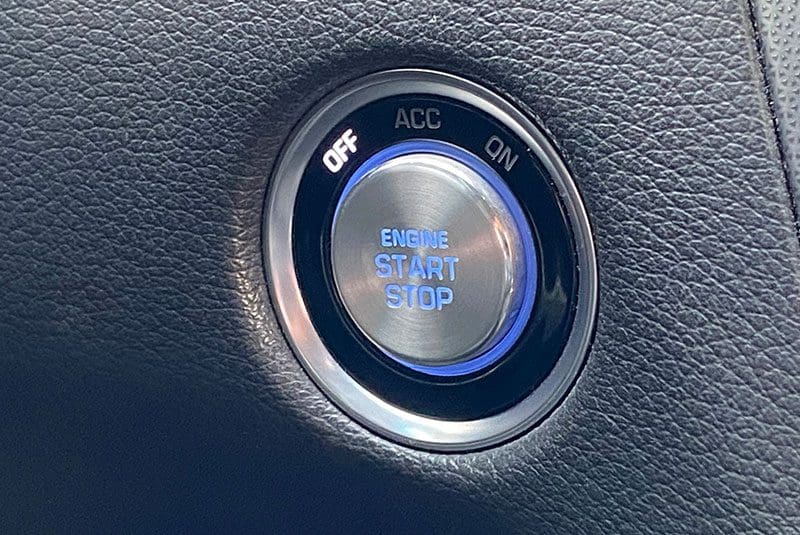 Step 3 – Chose the Features They'll Want
Remote start systems can often do a lot more than lock or unlock the doors and start the engine. You can add trunk release, automatic rear window defroster activation, heated-seat control and power hatch, trunk or sliding door control. Your retailer will explain the options that are available based on the vehicle they'll be upgrading.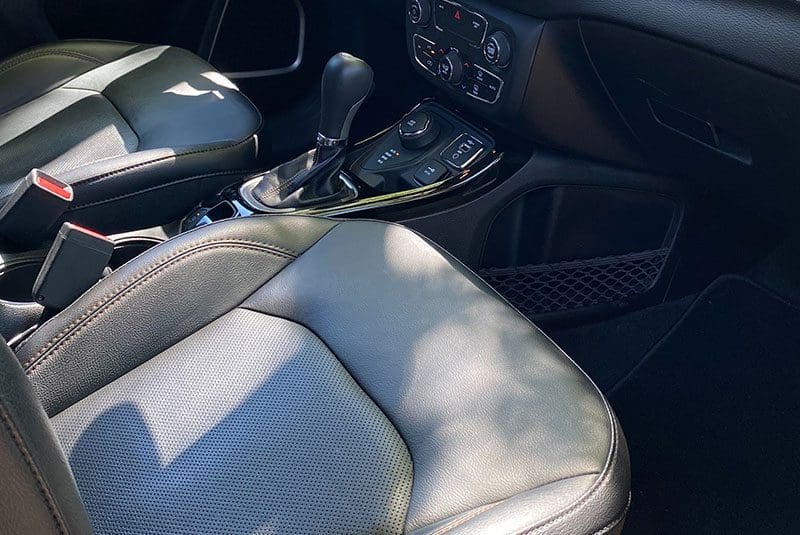 Step 4 – Pick the Control Solution
Dozens of remote control options are available from a variety of brands. First, you'll want to provide the specialist with examples of where the person parks their vehicle at home and at work so they can understand how much range will be required from the remote. If you live in a house and park in the driveway, then a 1,000-foot remote might be adequate. If you live in an apartment building and park outside, you may need something more powerful with 2 or 3 miles of range.
Next, you'll have to decide if you want a one-way or a two-way remote solution. In the same way that a TV remote works, one-way remotes send a command to your vehicle. The message is sent, and if you're in range, it's executed. A two-way remote will receive confirmations from the vehicle and notify you that the command has been received and executed. Two-way remotes are available with LED and LCD displays to confirm reception and execution of your commands.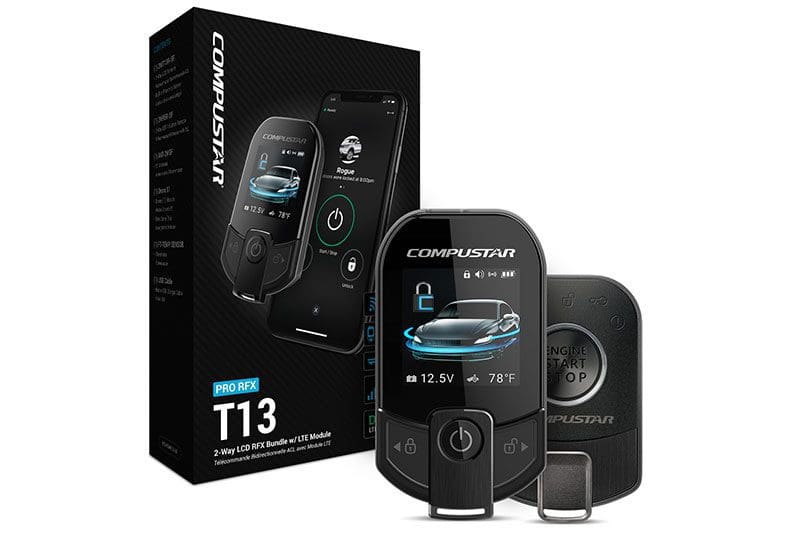 Step 5 – Will They Want Smartphone Control?
Recently, smartphone control options have become increasingly popular. If you work in a large building like a hospital or a manufacturing plant, a conventional radio frequency (RF) remote may not be able to reach your car or truck. If you have a smartphone control solution, messages are relayed to your vehicle using the data connection of your vehicle and the cellular network. You could be on the other side of the city or away on vacation at the cottage – yet still in touch with your vehicle.
Another benefit of most smartphone control packages is that they are easily upgradable to include GPS-based warnings and alerts. If someone tries to tow your car away in the middle of the night, your phone will provide an alert as soon as it moves. If a family member has borrowed the vehicle, you can check their location on your phone or smartwatch.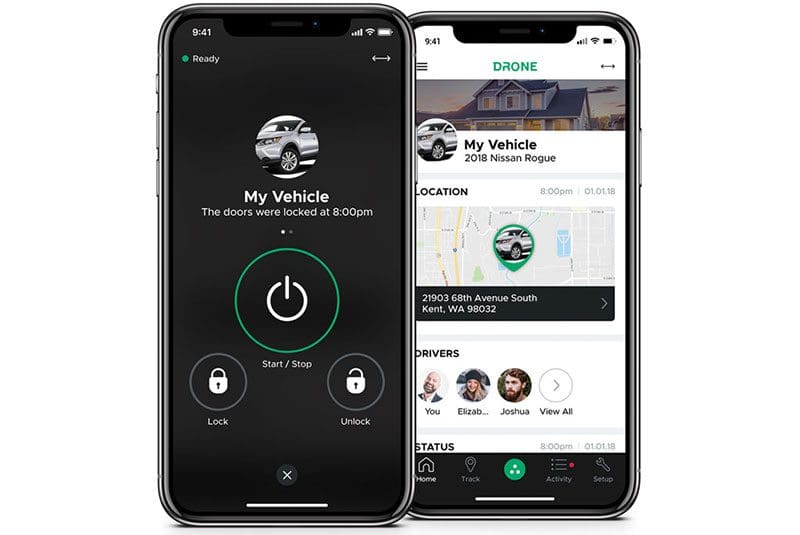 Step 6 – Choose When to Complete the Installation
November through January are busy months for remote car starter installers. If you're thinking about having a car starter installed before Christmas, start shopping in October or November, so there's time to complete the work. Once the system is installed, you can wrap the remotes in a nice gift box and present them on Christmas morning. The system can be ready to go at the push of a button.
Another option is to buy the starter system based on questions one through five, then take the system home and wrap it as a present. You can schedule the installation for after the holidays. Again, be mindful of the shop schedule. If you call a few days after Christmas to book an installation appointment, expect to wait at least a week or two for an opening.
We know that having to wait can be frustrating. We recommend planning ahead as much as possible. Don't get yourself into a situation where you're calling around town, hoping to schedule an appointment. If a shop isn't busy, maybe there's a reason why. Remember, proper installation is crucial to the reliability of the vehicle and the starter system.
Plan B: That's Too Complicated!
If all of the above seems like too much work, don't fret. There's another option that will generate a similar result. No matter what, go through Step 1 and make sure you associate yourself with a shop that has the tools, training and solutions to ensure that the vehicle will be treated with the utmost respect. Step 2, make sure the vehicle you have in mind is compatible with a remote starter. While most are, it's very difficult or even impossible to find remote starters for some European or uncommon vehicles.
In this condensed version, Step 3 is to buy a gift card. You can select an amount that will cover the hardware or both the hardware and the installation cost. If the person you're buying for wants to upgrade to a two-way remote, something with 2 or 3 miles of range, or a telematics system, they can add that when they book the installation. They can also add options like heated seat and rear window defroster activation, power window and sunroof control, or power sliding door or tailgate integration.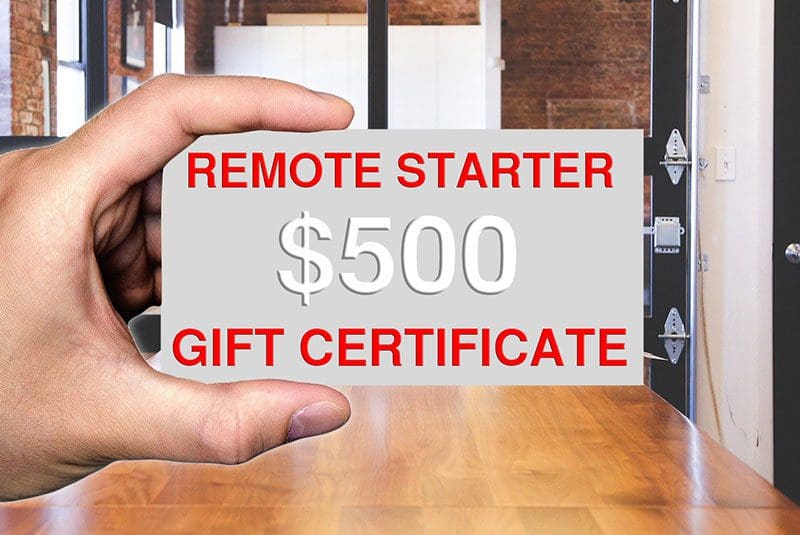 Give a Remote Start System as a Gift This Holiday Season
If you're thinking of buying someone a remote car starter as a Christmas or Hanukkah gift or as a birthday present, drop by your local specialty mobile enhancement retailer today. They can help you pick a solution that will work with the vehicle and ensure that everything is integrated properly. A remote car starter system is a gift that will be used year-round and enjoyed for years.