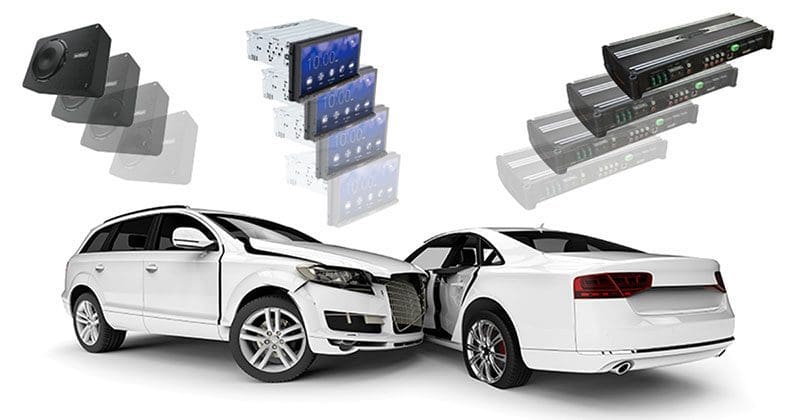 Thinking about your safety is an important consideration when dropping your car off at the local mobile enhancement specialist for an audio system installation. The weight of a subwoofer enclosure, even off-the-shelf models, can easily exceed 100 pounds. Imagine what would happen if you got into a serious accident in a hatchback or SUV without having the enclosure secured to the vehicle properly. I shudder to think of the possible outcome.
MythBusters proved that a tissue box could hit you with a force of 50 pounds when propelled from the rear parcel shelf in an abrupt stop from 70 mph. While that's not enough to kill you, you'd feel it. Can you imagine an amplifier, stiffening capacitor or a bass tube getting loose at the same speed?
If you spend as much time on the Internet as I do, then you have likely seen the video of the Range Rover driver trying to act cool with a J-turn into his driveway. If not, check it out!
Audio Upgrade Safety – The Vehicle Manufacturer Perspective
In 2006, I was working on an audio system package for Hyundai of Canada. They wanted to create a special-edition vehicle that included upgraded wheels, a body kit, a strut tower brace, (faux) carbon fiber trim on the interior and a premium audio system. My boss (at the time) and I were tasked with the sound system design, and we came up with a custom wedge-shaped vented enclosure with a single 10-inch subwoofer and 4×50-watt amplifier that was, for the sum of its parts, quite impressive. The final package included a radio with MP3/WMA playback, a custom T-harness for audio, power wiring and the enclosure. It could be installed in about 20 minutes right at the delivery port in Vancouver.
Two safety concerns came up while we were developing the system: The subwoofer enclosure had to remain in its position in the event of a serious roll-over accident, and there couldn't be any significant protrusions from the dash, since those would be considered impalement hazards.
We addressed the enclosure with two nylon straps that bolted to the wooden floor panel with a support plate. The enclosure was easily removable yet stayed put once strapped down and wedged in place by the seat back.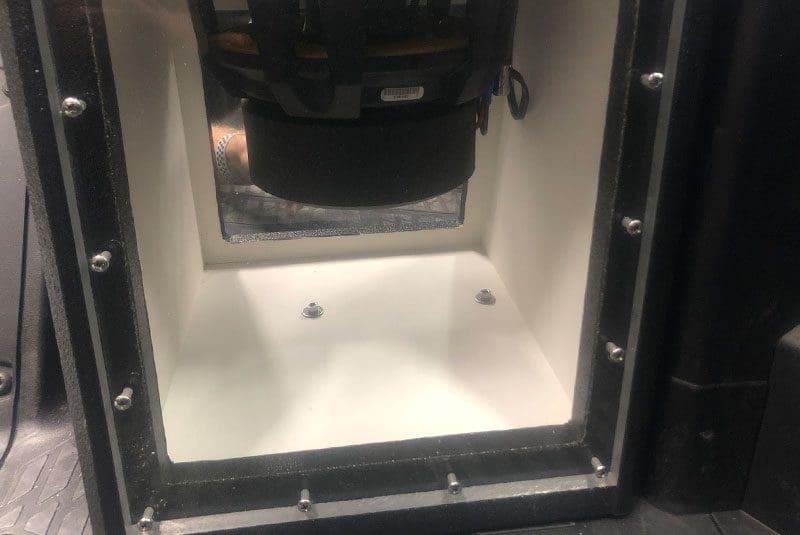 The radio we proposed had a rear USB port on a pigtail. Had the port been on the face of the unit, it would not have been allowed. Think about all the cars and trucks that come with USB ports. They are usually in a center console or near a coin tray. Why? You guessed it! In a serious accident, they are an impalement hazard. Death by USB memory stick would be a rough way to go. We solved the issue for Hyundai with a USB extension, and everyone was happy.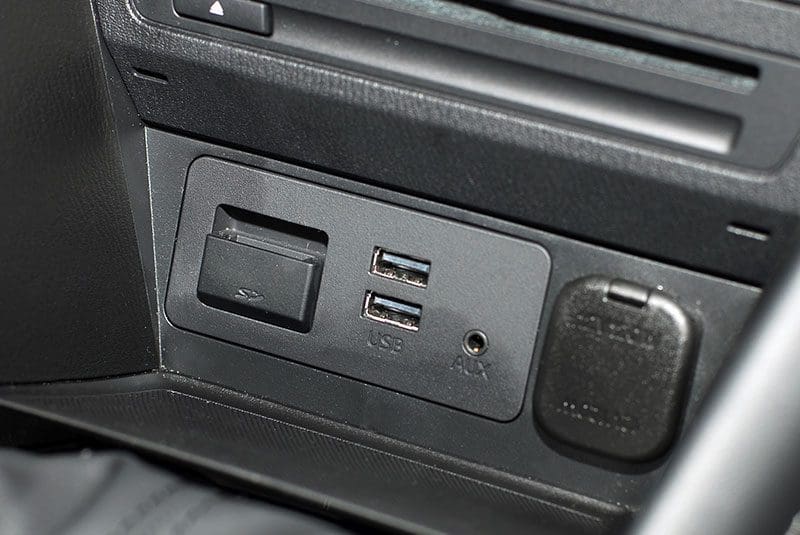 Consider the Safety Aspect of Your Car Audio Upgrades
If you're having entertainment equipment or accessories installed in your vehicle, talk to your installer about safety. Will an overhead monitor be secure if your vehicle is rear-ended? Will custom A-pillar pods stay in place if you are T-boned? Will your subwoofer enclosure stay put if you crash into a light pole or roll into a ditch? Of course, the likelihood of these catastrophic events is slim, but it's better to be safe than sorry.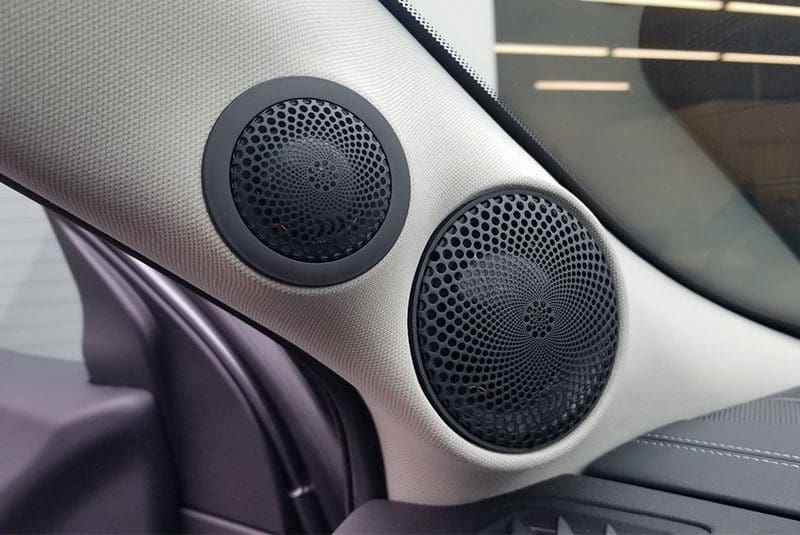 From a less dramatic perspective, you should discuss wiring and electrical system protection. How does the installer plan to physically protect wiring that is run through the firewall and along the floor of the vehicle? Do they use fuses or circuit breakers? How do they choose the right size? Where are electrical connections made for heated seats, remote starters and lighting upgrades? The list of installation-related safety questions could go on, but the answers to these simple ones will quickly let you know if you are dealing with a professional … or someone who is out to make a quick buck.
Be Sure Your Car Audio Equipment Installation Is Performed Safely
We don't want to keep anyone from upgrading or personalizing their vehicle. With that said, we also don't want to see any of our audio enthusiast friends get hurt. Make sure you talk to the technician at your local specialist mobile enhancement retailer before the project begins. Discussing installation safety early on can prevent a lot of headaches.