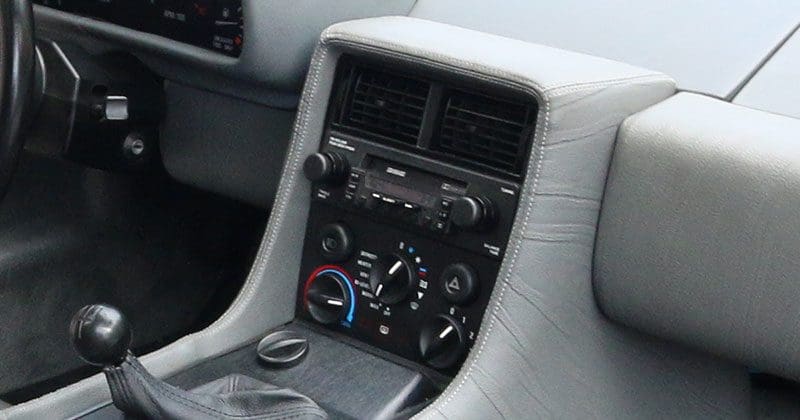 When it comes to ways to control the volume and tracking or seeking on a car radio, the three most popular options are rotary volume controls, pushbuttons and touchscreen interfaces. While many buyers focus on features like Bluetooth, Apple CarPlay, Android Auto and backup cameras when shopping, there's more to consider. A key and often overlooked part of the process of choosing a new radio for your vehicle is to try the model you have in mind on a display board at a local specialty mobile enhancement retailer. Can you adjust the volume without having to look at the radio? Is it easy to change songs or radio stations? Can you change sources while keeping your eyes on the road? A radio that looks great but is difficult to use won't be enjoyable – or safe.
What Is a Human-Machine Interface?
Whether it's a car radio, a microwave oven or a computer, the controls we use to change settings or provide input to an electronic device make up a human-machine interface. Companies devote thousands of hours to developing what these interfaces look like and how they work. Some are incredibly intuitive, while others can be frustrating.
The first popular smartphone was the Blackberry. These compact devices had miniature keyboards that made entering text quick and easy. Later, companies shifted to touchscreens for a sleeker look. Many Blackberry users resisted the transition because there wasn't any tactile feedback. You could enter two or three characters on a touchscreen without even knowing, while the pressure required to register a character on a mechanical keyboard was very distinct.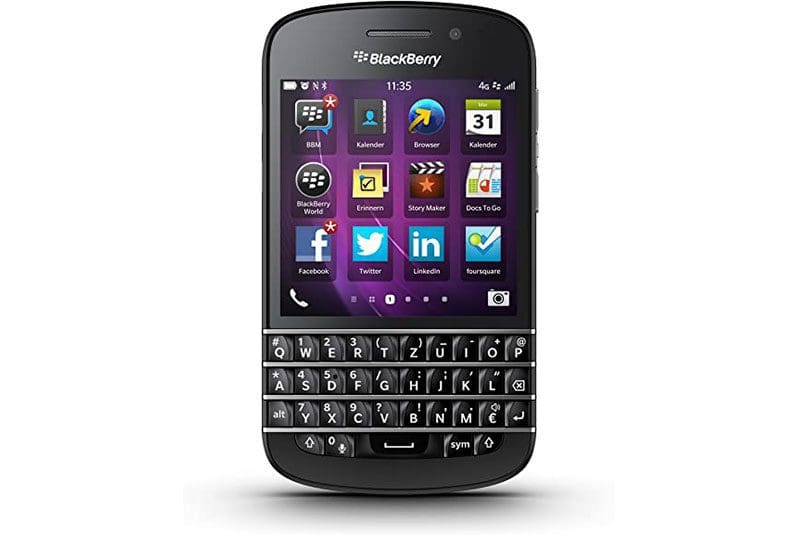 Classic Car Radio Control Options
If we think back to the '60s and '70s, car radios typically had two knobs: The left knob was the volume control, and the right one adjusted the tuner. No matter what car you got into, you already knew how to use the radio. These radios used analog potentiometers (variable resistors) for volume control functions. Even the DIN-and-a-half radios from Delco and Chrysler kept this same straightforward approach to adjusting the volume. An excellent interface is one that we can use without having to think about how it operates.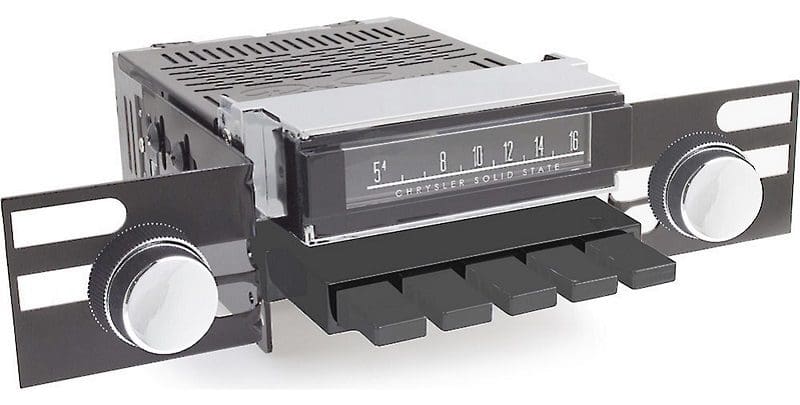 Rotary Volume Control Radios
In a single-DIN receiver, most modern solutions include a rotary volume control on the left side of the chassis. The analog potentiometer has been replaced with a digital encoder that sends commands to the microcontroller that manages all the radio functions. Likewise, on many models, this control also has an integrated pushbutton that allows you to change sources or access balance, fader, bass and treble controls.
On double-DIN radios, the availability of a rotary volume control depends on the size of the display. If you have chosen a radio with a 6.2- or 6.4-inch touchscreen, then there is likely room for a small volume control on the left side of the radio. This may be paired with a source button and additional buttons for track selection or preset adjustment.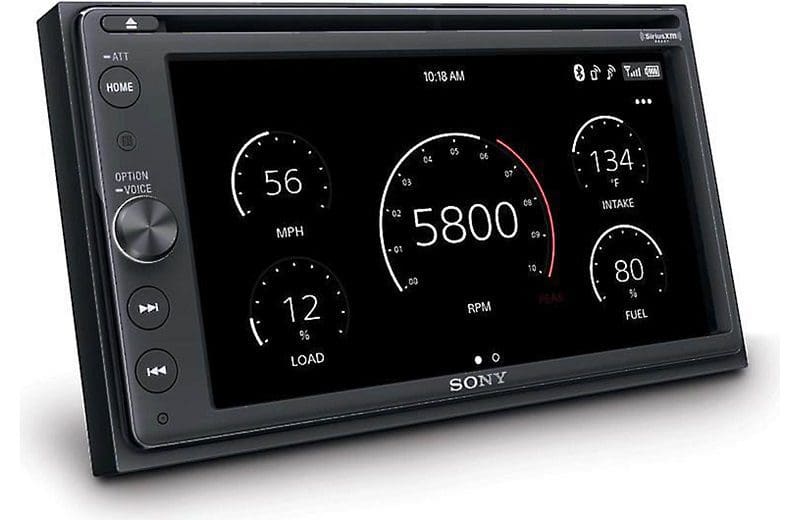 The advantage of this design is that you can adjust the volume without having to take your eyes off the road. By reaching over to the radio, you intuitively know how to use the three buttons by feel.
Pushbutton Radio Controls
If you opt for a double-DIN multimedia receiver with a 6.95- or 7-inch display, then you'll find they use a set of pushbuttons for volume adjustment. Depending on the size and placement of the buttons, this can still be a relatively intuitive solution. Look for units with separate physical buttons as opposed to smooth membrane switches.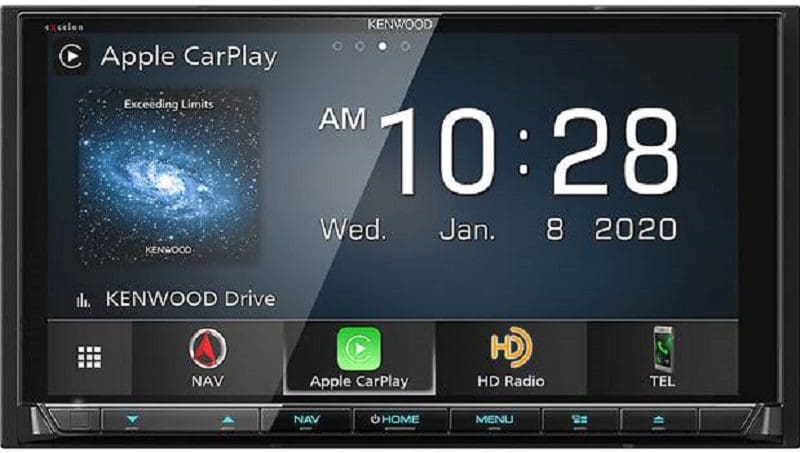 Very few single-DIN CD and digital media receivers use pushbuttons for volume control.
A drawback of pushbutton volume controls is that they don't let you adjust the volume quite as quickly as a rotary control. That said, most radio manufacturers include programming that increases or decreases the volume relatively quickly if you hold the corresponding button for about a second.
Membrane and Touch-Panel Controls
Though they may look sleek, the membrane switches or touch panels that let you make adjustments to your audio system are difficult to use while driving. If you want to change sources, adjust the volume or change tracks, you have to look at the radio, then press the corresponding area of the screen. Sure, the process may only take one second, but if you are driving on the highway, that means you've traveled about 100 feet. A lot can happen in that time.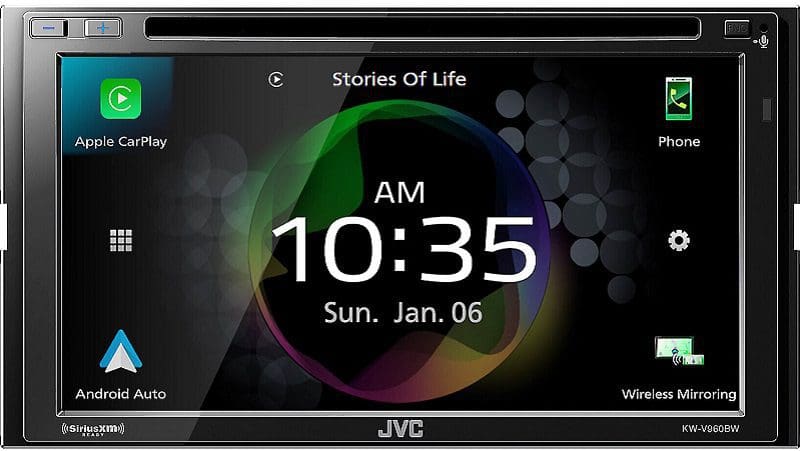 Steering Wheel Audio Controls
Most cars come with buttons on the steering wheel that will let you adjust the radio volume, change tracks or change media sources. In almost every case, your installer can integrate these buttons into an aftermarket radio using a small computer module called a steering wheel control interface. Once it's configured, you can make adjustments safely while you monitor your driving.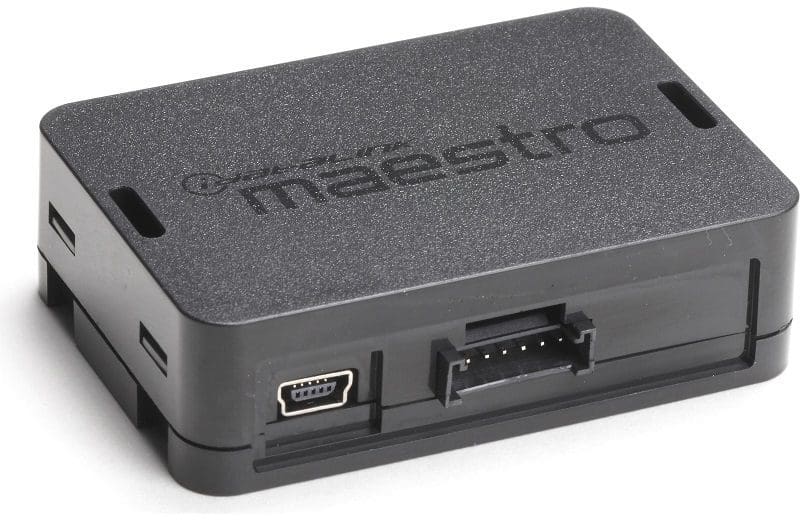 Some of the more capable interfaces allow your installation technician to configure multiple functions to work with a single button on your steering wheel. For example, your installer could program the interface to activate the voice recognition mode of CarPlay or Android Auto if you press and hold the Source button on the steering wheel for two seconds.
Test Your Radio Before Buying
As you can see, there are many options available to control your new car radio. Before you make a purchase, test the radio you have in mind on a display board at your local mobile enhancement retailer or in one of their demo vehicles. If you can't make basic adjustments safely, then it might be worth looking at a different solution.