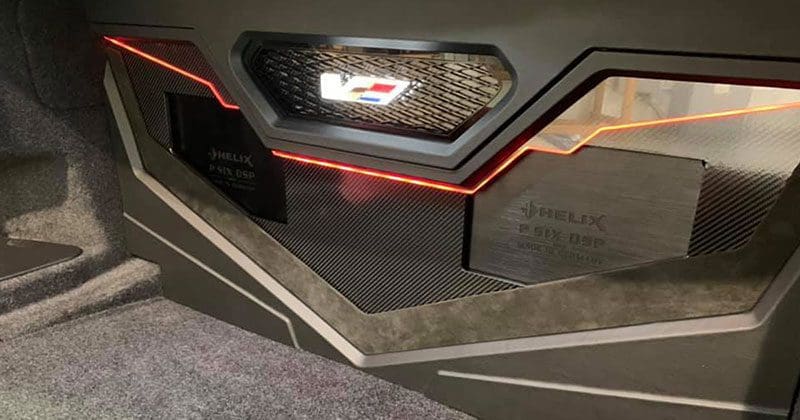 The latest generation of high-end custom car audio installations look as good as, or better than, what comes off the showroom floor. You might be surprised to know that these amazing technicians use computer-controlled multi-axis routers and even lasers to create solutions that look stunning. In many cases, it's difficult to tell which parts came from the factory and what's been constructed specifically for your vehicle.
Custom Car Audio in 2020
We all evolve as we grow older. Our interests flow from playing with Lego blocks to sports and to cars. Our taste in music often changes as we age. For custom audio system installations, the industry has evolved from carpet and tweed to painted fiberglass, vinyl-wrapping, multi-layered installations with acrylic and now, high-tech plastics cut with lasers and CNC routers. Who would have thought that technicians would need to be graphic designers and programmers? Nevertheless, the results are often mind-blowing.
We reached out to our friends and peers. We asked them to share some of the projects they have created using CNC lasers. The results are truly magnificent and may give you some ideas for your next upgrade or accessory installation.