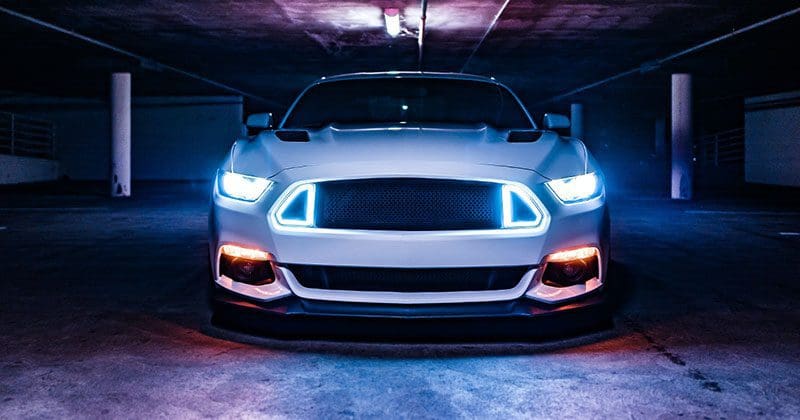 When it comes to upgrades and accessories for your Ford Mustang, your local mobile enhancement dealer has a nearly endless supply of options. Whether you're shopping for a new radio with CarPlay and Android Auto connectivity, or you want new speakers, subwoofers and an amplifier to bring your music to life, there are thousands of options. The accessories available to personalize your Mustang are just about endless. Let's take a look at some of the most popular enhancements.
Ford Mustang Audio System Upgrades
Whether you're rocking a Fox-body or a Sixth-Gen, the options available to make the sound system in your Mustang better are nothing short of endless. Ford has offered upgraded systems like the Shaker 500, Mach 460 and the latest Bang and Olufsen systems. While they were better than a base-model radio and a few pairs of speakers, they pale in comparison to what you can get from a set of good-quality components, a subwoofer and a high-quality amplifier.
If you have a classic Mustang, then companies like RetroSound or Custom Autosound may have a drop-in radio that fits perfectly into your dash. These radios include modern technologies like Bluetooth hands-free calling and audio streaming, USB ports to play digital media files from a memory stick and digital tuners for better radio reception. Your local car stereo shop can help you choose new speakers that will fit perfectly in the factory speaker locations. Alternatively, they can build custom speaker mounting solutions for you that will improve the realism of your listening experience.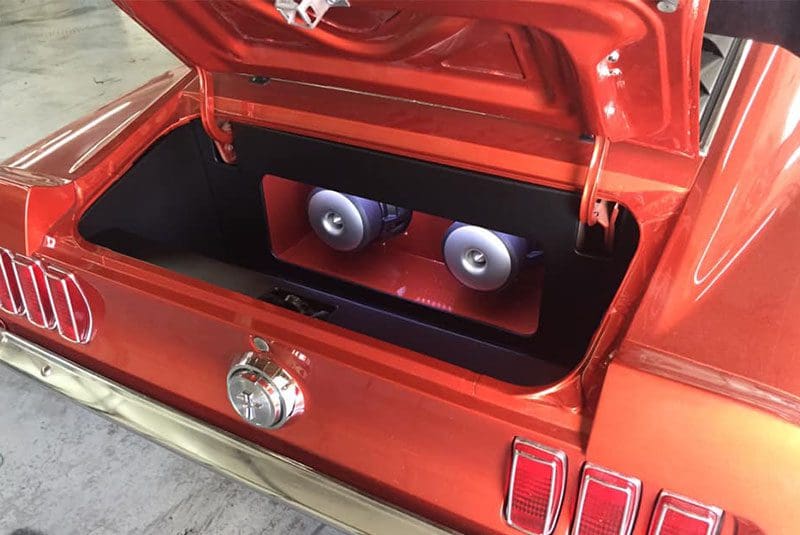 If you want modern technology in your classic vehicle, you may choose to have a custom console built for a double-DIN multimedia receiver that includes Apple CarPlay and Android Auto smartphone integration. Some of the more premium receivers will even connect to your phone wirelessly so that you can keep your phone in your pocket or purse.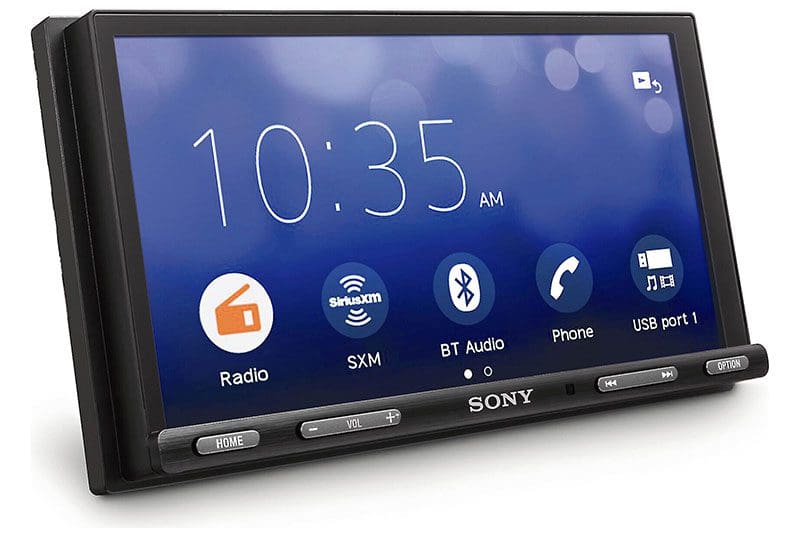 On many newer Mustangs, you can have your installer interface a Sony, Alpine, Kenwood, Pioneer or JVC radio with the data network in the vehicle using the Maestro RR or RR2 computer. This data connection allows your aftermarket radio to display information like vehicle speed, engine speed, parking sensor warnings and the backup camera image.
Whether you have a classic or something fresh off of the showroom floor, the audio system upgrade path remains surprisingly similar. Adding a subwoofer to a factory-installed stereo system is one of the best single upgrades you can make. You can turn down the bass control on the radio, so the small speakers around the car don't have to work as hard, then let the dedicated amplifier and high-excursion subwoofer ensure that the bottom few octaves of your music sound amazing.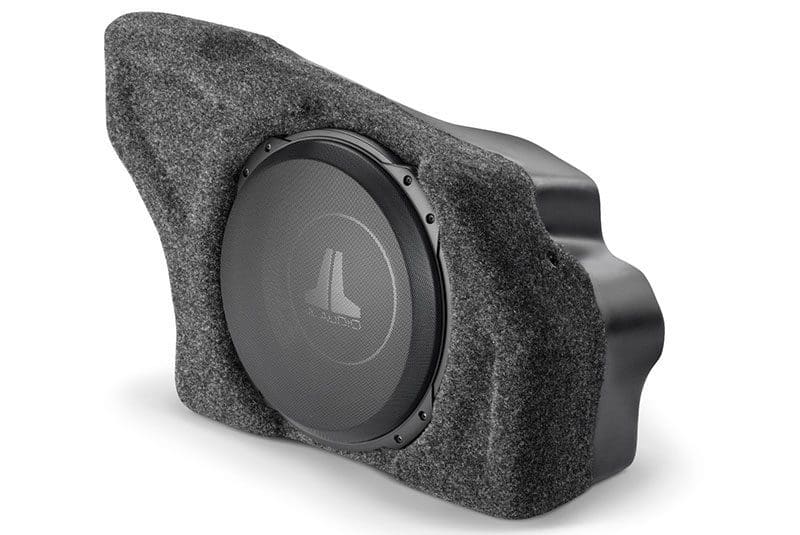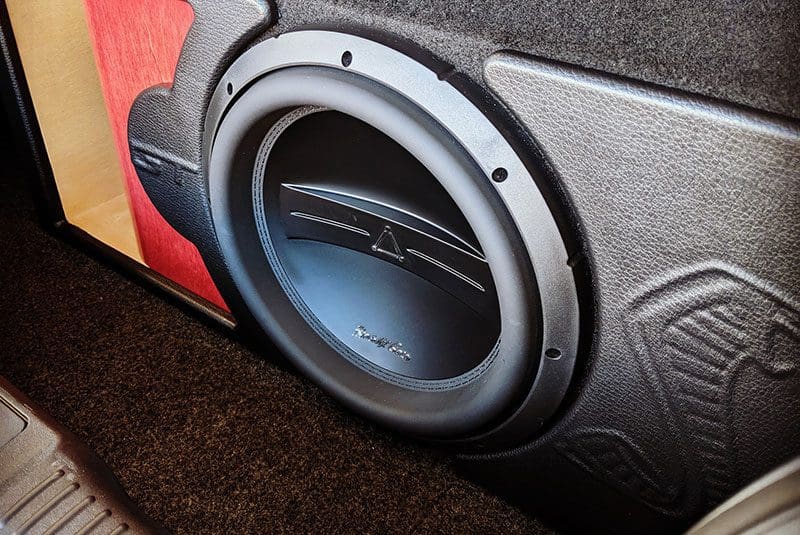 Once you have great bass, the next step is to upgrade your speakers and add an amplifier. Better speakers are more precise and detailed while offering the ability to play louder without distorting. To maximize the performance of these speakers, you'll need an amplifier that can deliver at least 45 watts of power per channel.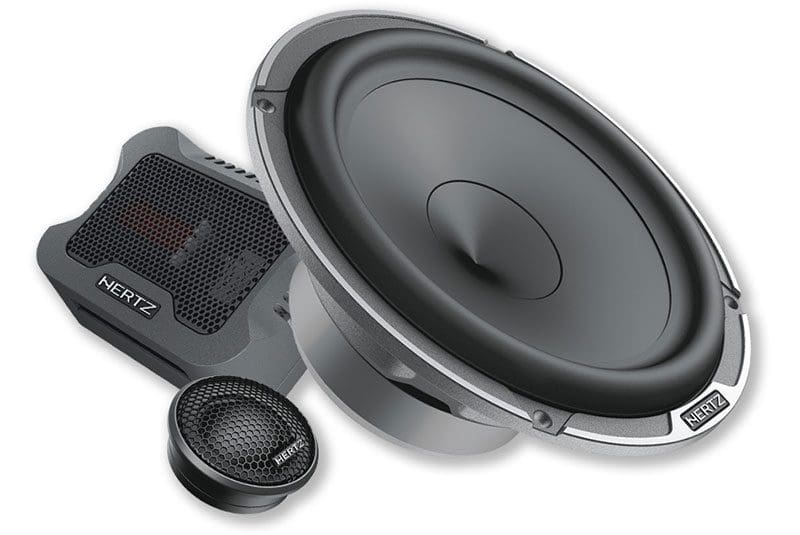 If you want a truly incredible audio experience, then consider having a digital signal processor added to your upgraded sound system. If you already have amplifiers and speakers, then a stand-alone processor can be added. If you are shopping for an all-new system, then consider buying an amplifier that has signal processing built-in.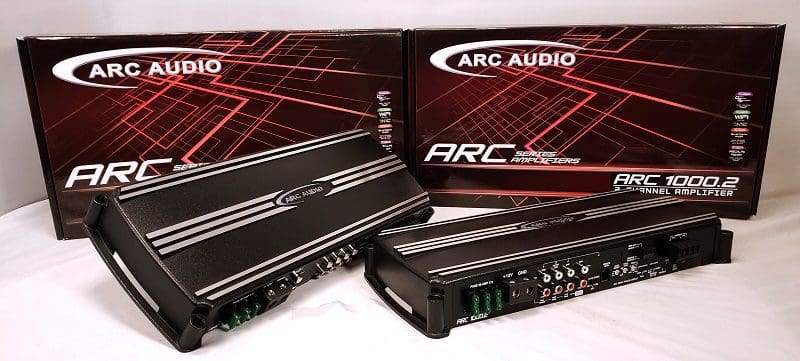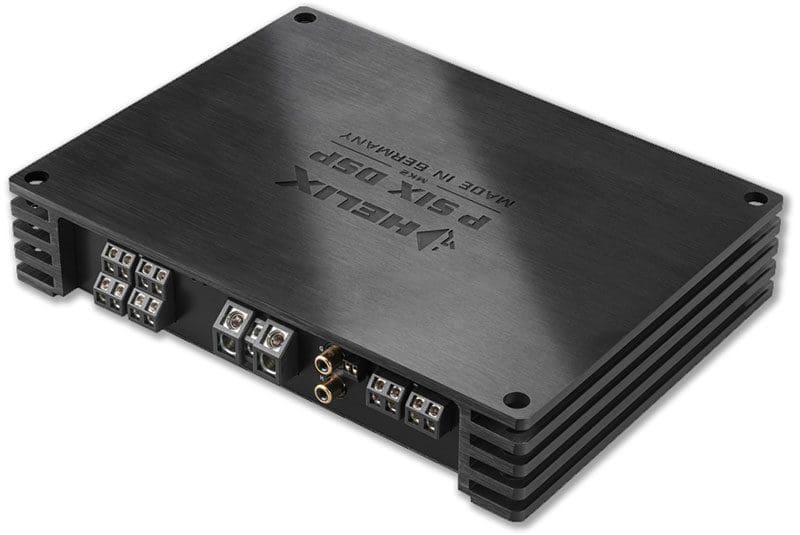 Once the speakers and subwoofers are installed in your Mustang, your installation technician can use the equalizer built into the DSP to calibrate the system to compensate for the acoustics of the vehicle. The result, when appropriately executed, are voices and instruments that sound more realistic and detailed. Likewise, the technician can configure the system so that it feels like you are sitting in the front row of a concert or the middle of a club – with music all around you.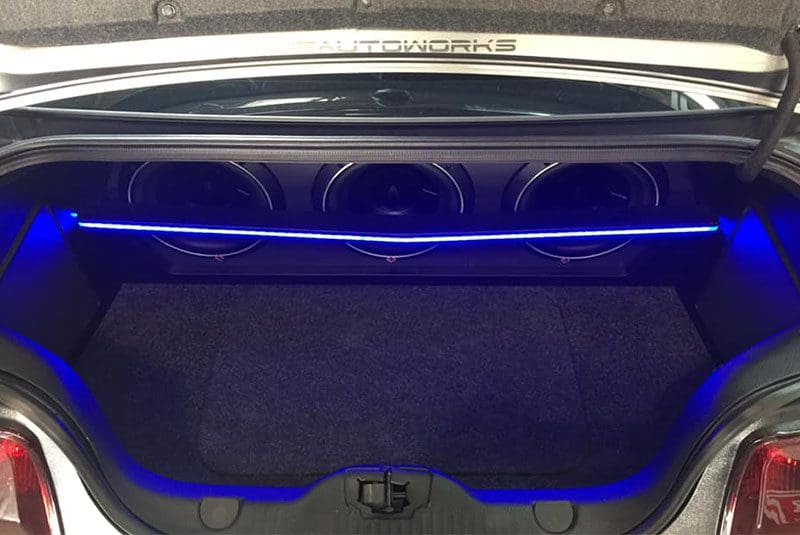 Remote Car Starters and Comfort Enhancements
If you live in a climate that's bitterly cold in the winter or brutally hot in the summer, then upgrading your Mustang with a remote car starter is an excellent investment. You can start your Mustang a few minutes before it's time to leave so that the climate control system has a head start in making the interior of the vehicle more comfortable. Be sure to ask your retailer about the different control options such as two-way remotes and telematics systems that work with an app on your smartphone.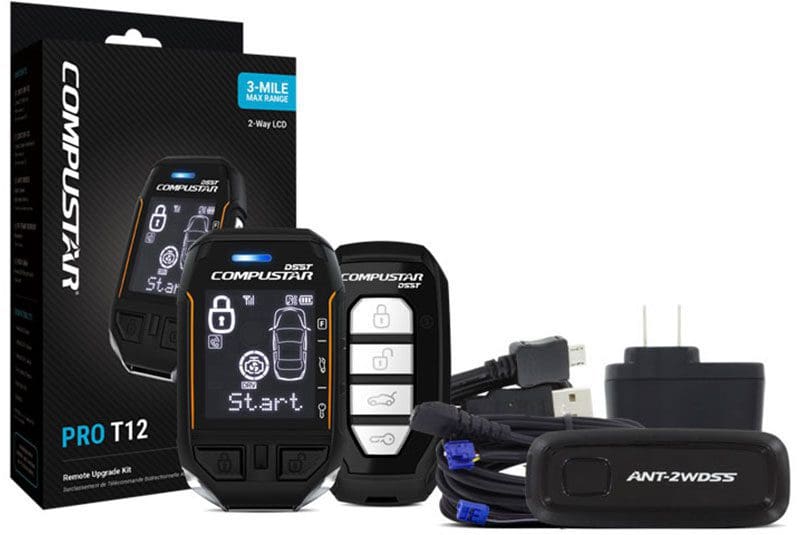 If your Mustang didn't come with heated seats, your installer should be able to add a set of heating pads that will make getting into the vehicle much more comfortable on a cold winter morning. The heating pads can be configured to work with the remote starter system.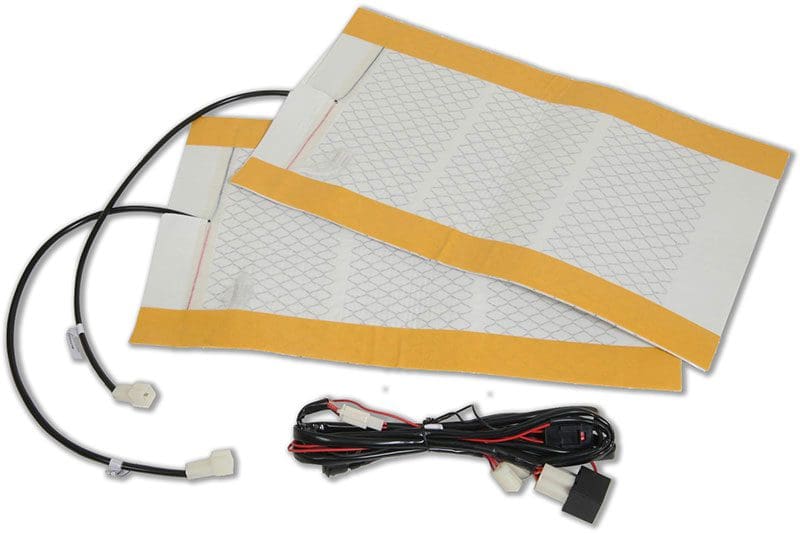 Another great upgrade to make your vehicle more comfortable is window tint. Many companies offer high-quality tint films that reject a great deal of infrared heat energy from the sun. The result is a vehicle that doesn't get as warm while sitting in the sun and that is easier to keep cool while driving.
High-quality window tint film also blocks almost all of the UV rays from the sun. This protects your skin against damage and helps to keep the interior of your vehicle looking like new.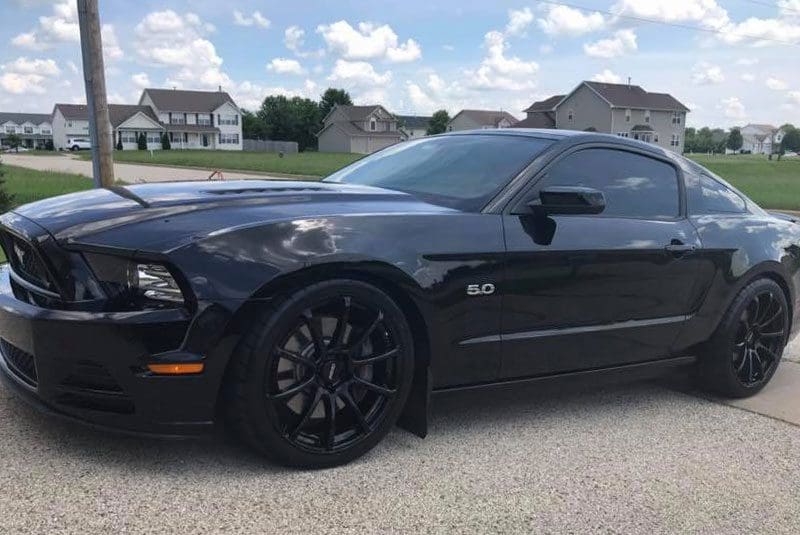 Lighting Upgrades Improve Safety
Aside from your tires and brakes, the headlights on your Mustang are one of the most important safety items on the vehicle. Being able to see other vehicles, objects, and people when driving at night is crucially important. Many mobile enhancement retailers offer a variety of headlight bulb upgrade options. The latest generation of LED bulbs produce more than three times as much light as a standard halogen incandescent bulb. They also work well in most reflector (1987 through 2012) light assemblies as well as projector assemblies.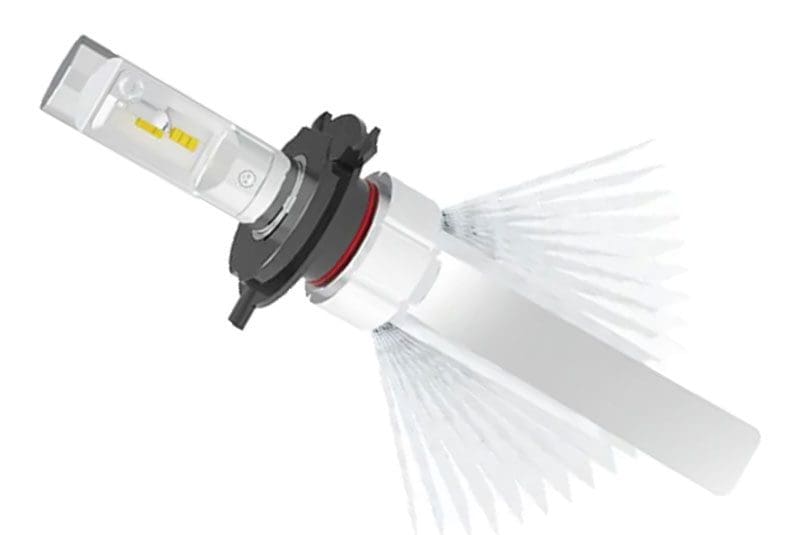 There are also many fog and driving light upgrades available. If your Mustang came with fog lights, there are white and yellow bulb upgrades that can increase the light output dramatically. If your car didn't come with any auxiliary lighting, many companies make aftermarket lights that will bolt directly into the vehicle, and they may even work with factory wiring, if available.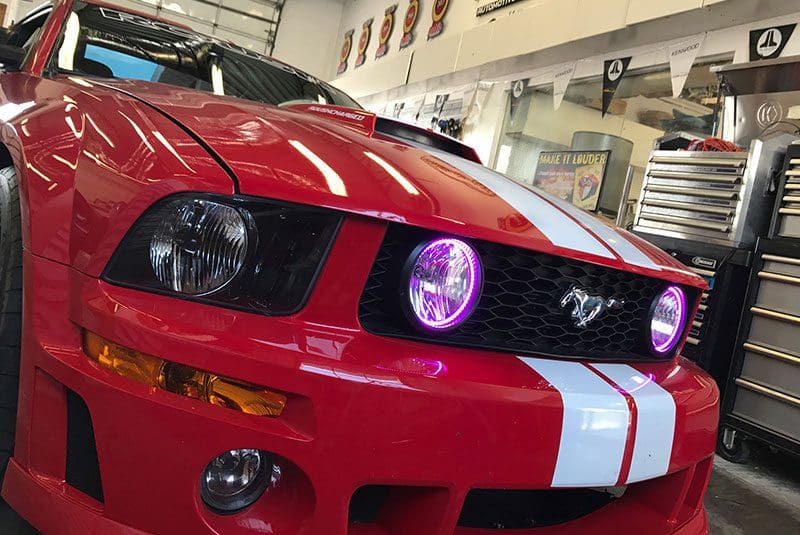 Police Radar and Laser Detectors
We know it doesn't take long to get into trouble in a Mustang. If you find that your speed tends to creep up beyond the legal limit now and then, you may want to consider purchasing a radar detector. A portable detector is a simple solution that can be moved from car to car. These devices provide long-range warnings when X, K, and Ka-band radar are being used. BlendMount offers a bracket that will attach your detector neatly to the rearview mirror in your vehicle, and an installation technician can conceal all the wiring for you.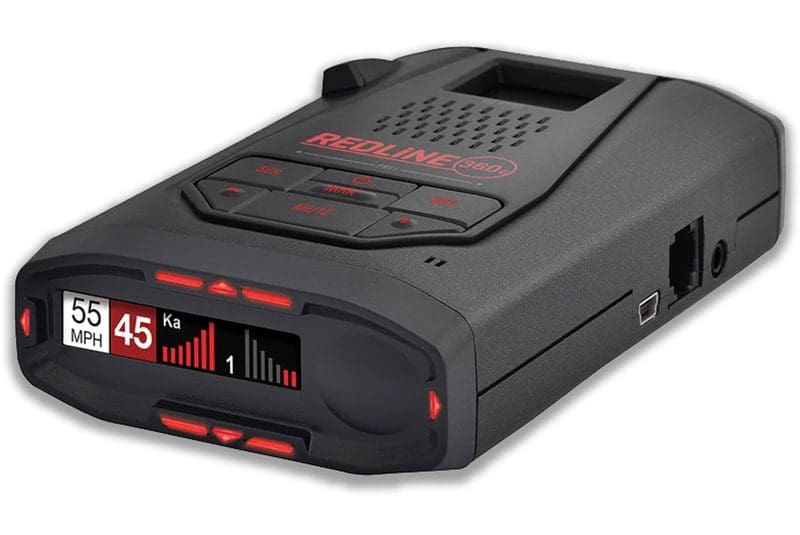 If the police in your area are using laser (also called lidar), then you will want to invest in a custom-installed detector with a laser shifter system. These solutions can prevent the laser guns from measuring the speed of your vehicle. You can slow down quickly, then cancel the shifting signal so you can carry on to your destination without delay.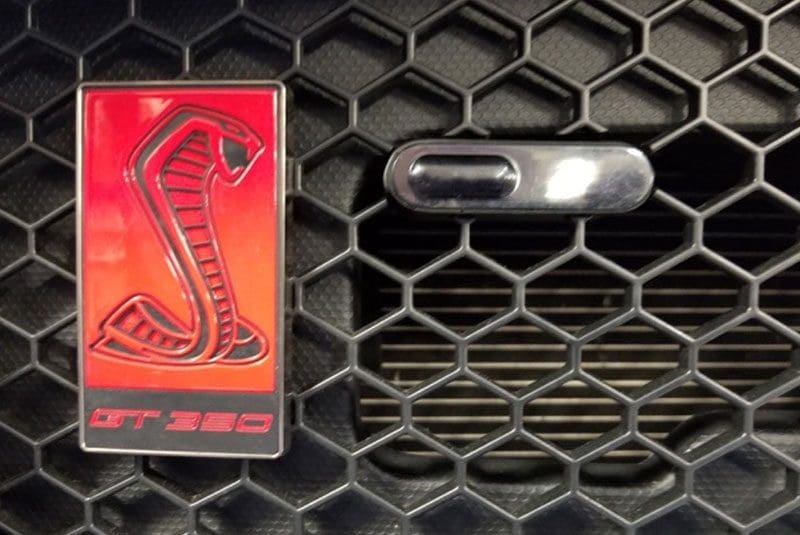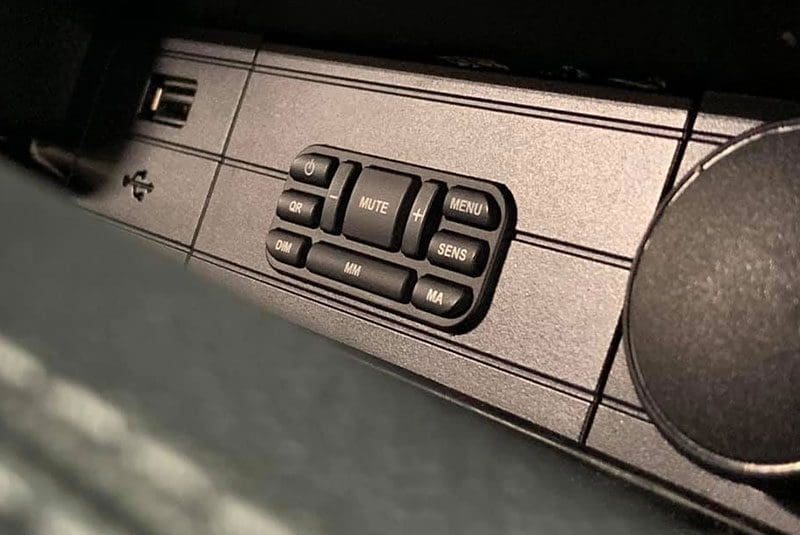 Cosmetic and Convenience Enhancements
A set of Mustang-specific floor mats from WeatherTech or Husky are a great way to keep the interior of your vehicle clean and tidy. These mats extend up the sides of the footwells to keep dirt, sand, mud, salt and slush out of your carpets.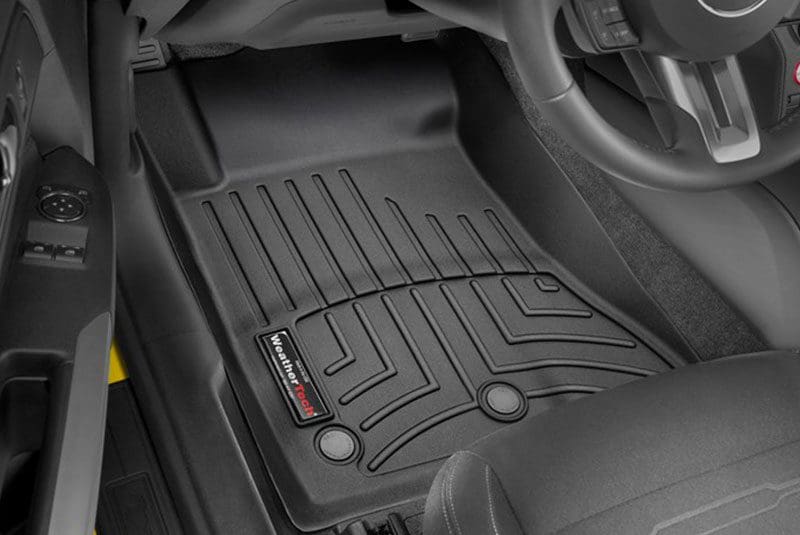 Another great upgrade is a cell phone holder or charging base. Your retailer can add a bracket to hold your phone on your dash or the center console. Another option is to have a wireless charging base added so you can top off the battery without the need for additional wiring.
If your Mustang didn't come with a backup camera, several solutions are available to add one to your vehicle. There are application-specific solutions that work with the color display of a MyTouch or Sync infotainment system that will show you what's behind the car when you're backing up. If your car doesn't have a display, you can have a replacement rearview mirror added that includes an LCD screen.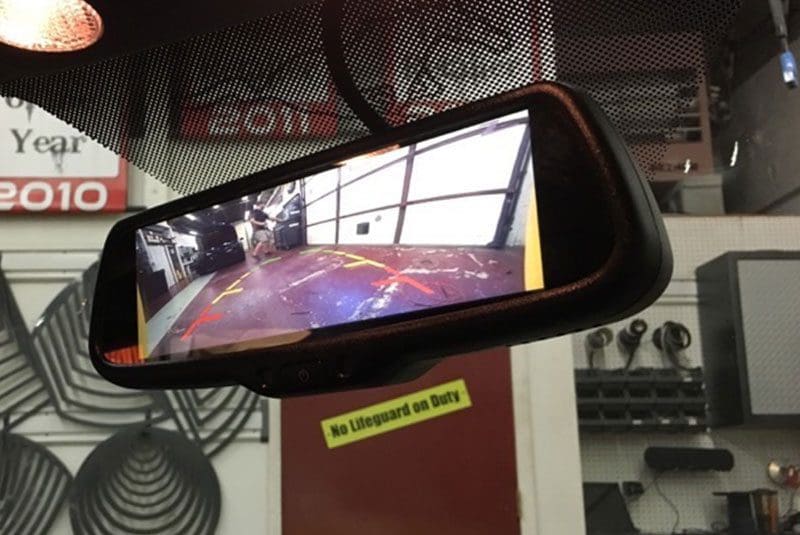 Upgrade Your Mustang Today!
Whether you need a replace a worn-out speaker in a classic Mustang, upgrade the technology in a Fox-body or add a custom subwoofer solution, your local mobile enhancement retailer can make the stereo sound great. Drop by one of the specialty car audio shops in your area to see what they can do to make your pride and joy even cooler.