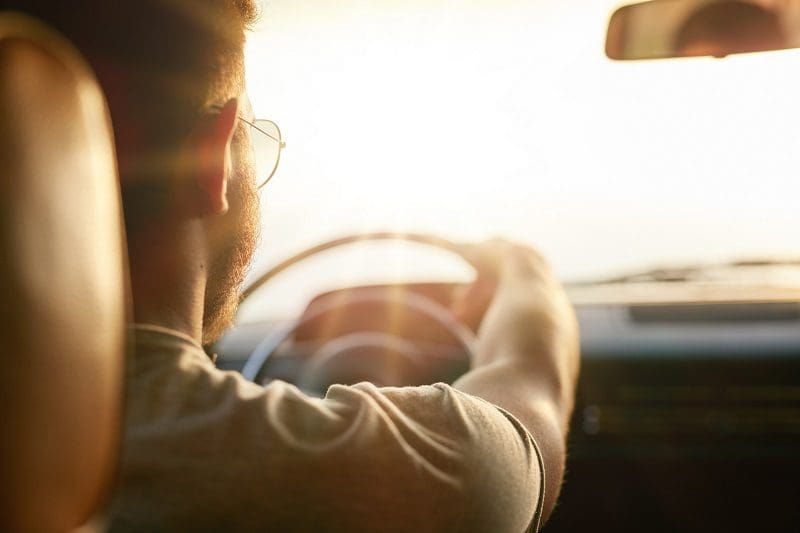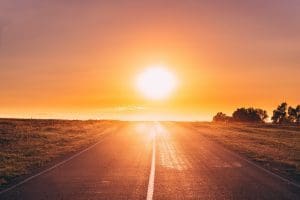 A few weeks ago, we published an article that explained how window tint darkness specifications work. In this article, we are going to talk about window tint heat rejection and explain what the Total Solar Energy Rejected (TSER) rating and various infrared energy rejection numbers that film manufacturers publish really mean. Before we get started, let's take a look at the energy emitted by the sun and how it affects us.
Understanding Solar Energy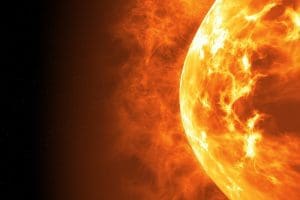 The sun has a surface temperature that is estimated to be about 10,000 degrees F and a core temperature that exceeds 27 million degrees. This thoroughly violent state is fed by nuclear reactions, and it is estimated that you'd need to explode 100 million tons of dynamite every second to equal the energy produced by the sun. This sounds like a great place NOT to visit!
The sun emits a vast amount of energy through the visible and invisible energy spectrum. In fact, NASA calculates that an impressive 1.365 kilowatts of energy per square meter reach our upper atmosphere. The majority of the solar energy reaching the Earth is visible light, with particular emphasis on the blue spectrum with wavelengths just under 500 nanometers. The energy from the sun at lower wavelengths than violet light is called ultraviolet (UV) light. UV light is in the 10 to 400 nanometer range. On the other side of visible light is infrared energy (IR). IR energy falls in the 700 nanometer to 1 µm region. IR energy is responsible for the transmission of heat to the Earth's surface.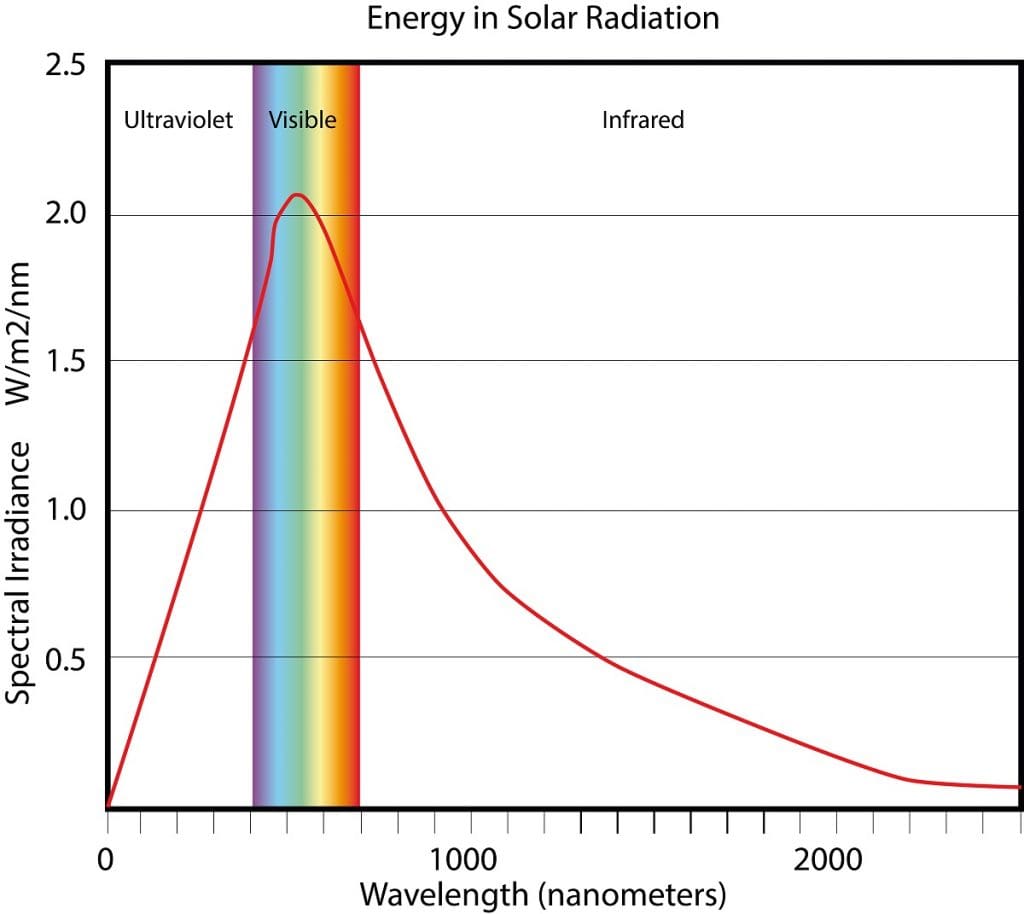 Window Film Visible Light and UV Specifications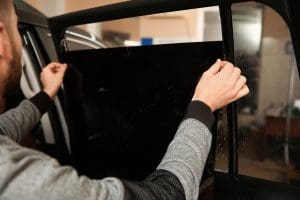 When manufacturers design window film, they incorporate different materials designed to block specific energy wavelengths. Most films do a great job blocking UV energy. As a generalization, dyed films resist about 96 percent of UV energy and premium carbon and ceramic films block 99 percent.
Films that have a low Visible Light Transmission block energy in the visible light region between 400 nanometers and 700 nanometers. Specifically, a 5 percent VLT film blocks all but 5 percent of the visible light to make your vehicle darker inside. A film with a 70 percent VLT rating allows 70 percent of visible light to pass into the vehicle.
How Window Tint Heat Rejection Works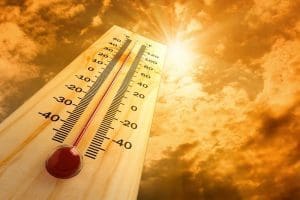 Window films designed to block heat transfer come in three designs: metallic, carbon and ceramic, or variations of those. Most window tint manufacturers offer one or two specifications that describe a film's ability to block Infrared energy.
Some companies focus on the Total Solar Energy Rejected (TSER). This value describes the total amount of solar energy blocked across the entire spectrum and includes ultraviolet, visible light and infrared energy. On its own, it's not a good way to determine how much heat will be blocked since a dark film will have a much higher TSER than a film that is almost clear.
IR specific specifications would seem to be the best way to quantify how much heat a film will block. A higher value means less heat will transfer into the vehicle. Premium carbon films can supposedly  block between 50 and 75 percent of solar energy. High-end ceramic films claim to block as much as 97 percent of IR energy, but often there's an asterisk or note associated with the specification.
The Fine Print of IR Rejection Specifications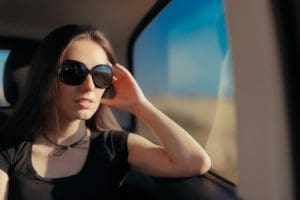 Any time you compare numbers, you need to be 100 percent sure the measurements are the same. When it comes to IR rejection, different manufacturers target different IR energy frequency bands when rating their films.
One company rates IR rejection from 900 to 1,000 nanometers. Another uses two specifications – one called Infrared Energy Rejection (IRER) and another called Selective Infrared Rejection (SIRR). IRER covers the 780-2,500 nanometer range and includes "absorbed and re-radiated energy." The SIRR covers the same range but quantifies that the measure is "not directly radiated through glass." Looking at a third manufacturer, they don't offer any clarification as to what wavelengths are blocked by their Infrared Reject (IRR) specification. A fourth company changes its ratings depending on the grade of film you choose. Their carbon-ceramic film is rated between 900 and 1,000 nanometers and their nano-ceramic film is rated from 780 to 2,500 nanometers.
As you can see, the numbers simply aren't comparable because the measurement criteria and test methods change by manufacturer. How frustrating is that?
How to Choose a High-Quality Heat-Rejecting Window Film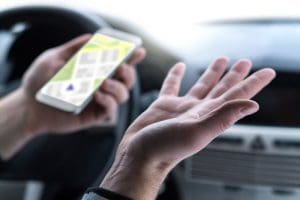 If you're shopping for heat-rejecting window film, your best bet is to seek out a retailer with an interactive display in their showroom. In most cases, these displays use a heat lamp to create lots of IR energy, then you can select films to put in front of the lamp to demonstrate how much heat is blocked.
The only drawback is that you can't directly compare films from different companies unless you have pieces of that film installed in the display.
As a gross generalization, metallic films block more heat than carbon films but can affect the performance of cellphones and GPS navigation devices. In all cases, ceramic window tint offers the most heat rejection.
You'll want to balance your choice of film manufacturer with the skills and expertise of the shop you choose to tint your windows – they most certainly are not all created equally. Ask to see examples of their work, ask how they cut their film and find out details about their installation warranty and the warranty of the film you choose. Once you're armed with all the information about the available retailers and the films they offer, you can make an educated decision about who is best to tint the windows of your vehicle to help keep you comfortable on a hot summer day.