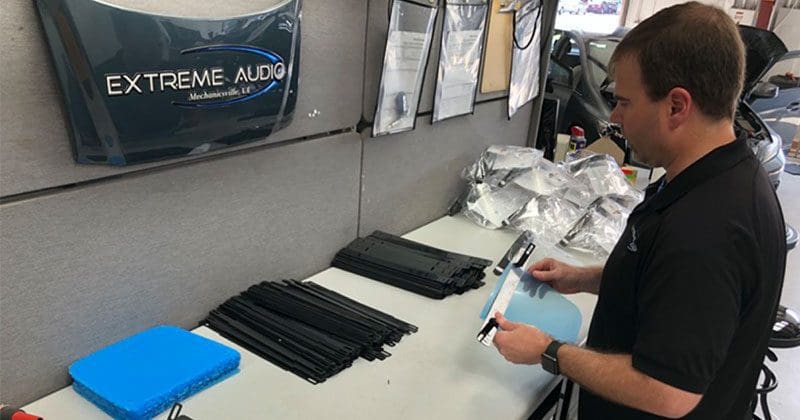 Extreme Audio near Richmond has been producing face shields to help protect frontline medical staff from COVID-19. These shields work with face masks, gloves, goggles and other PPE to reduce the chances of nurses, doctors and technicians being infected while treating patients.
COVID-19 PPE Protection Saves Lives
Mike Bartells, the owner of Extreme Audio in Mechanicsville and Midlothian, saw the shield design that Jeremy Katz and Evan Collins at JK Automotive Designs had created in a post in one of the car audio industry Facebook groups. Mike called Brian Schurg, the manager of his Mechanicsville store, and asked if their Glowforge laser was up to the challenge of making these shields. Brian confirmed they were good to go, so Mike placed an order for ABS and PETG plastic to get the team started.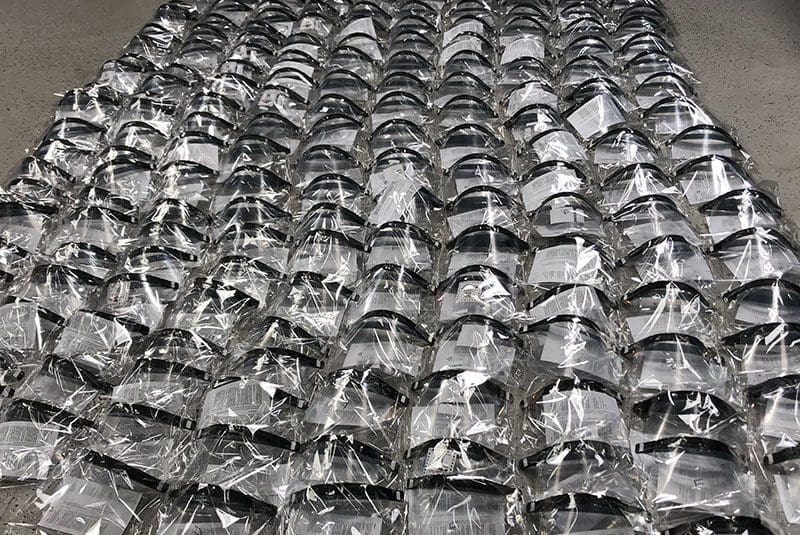 Because their laser has a moderately small bed, they ordered the plastic pre-cut to 8×10-inch pieces and cut the ABS headbands. They've since transitioned to a new design by Gary Bell, and a local company is helping out with their larger laser to build these even faster. In total, Extreme Audio and its supporters have manufactured 650 shields. They are waiting on local plastic suppliers for more materials with a goal of having enough to make another 1,200 shields in short order.
Face Shield Production Continues
Mike mentioned that the biggest challenge has been getting the thin PETG plastic and the elastic straps. He ordered as much as he could find as soon as he started so that they'd have an adequate supply. With more than 10 hospitals in the Richmond area, his team has been understandably inundated with requests on their Facebook page. They have filled most of the personal inquiries and are working on additional shields to deliver directly to hospitals.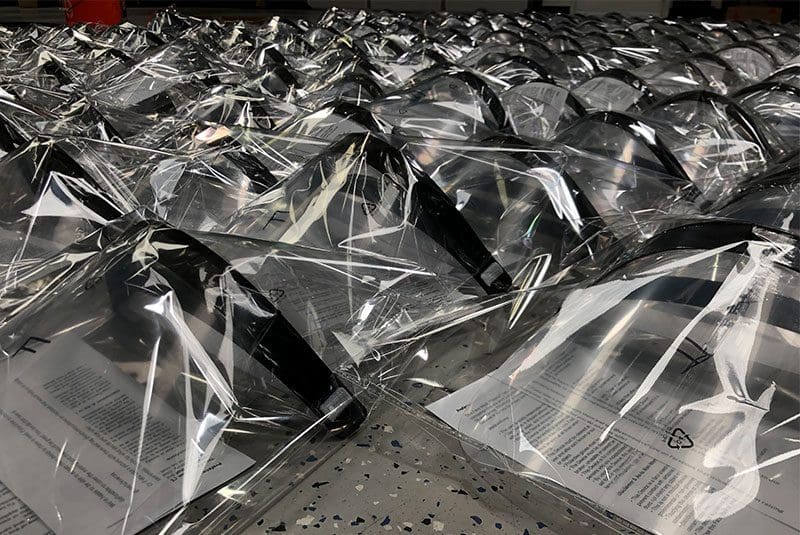 Mike launched a GoFundMe campaign to help offset the material costs. He and his team are donating their labor and machine time to the effort, so any donations go directly to getting another shield into the hands of a frontline worker.
Share Their Story
The Extreme Audio team just finished an interview with one of the news stations in the Richmond area, and they hope that the additional publicity will help them protect the people who are working to keep us all safe. The team at BestCarAudio.com wants to thank everyone at Extreme Audio, their suppliers, supporters and those who have donated to this amazing project. Of course, all of us are forever indebted to the medical personnel working during this challenging time.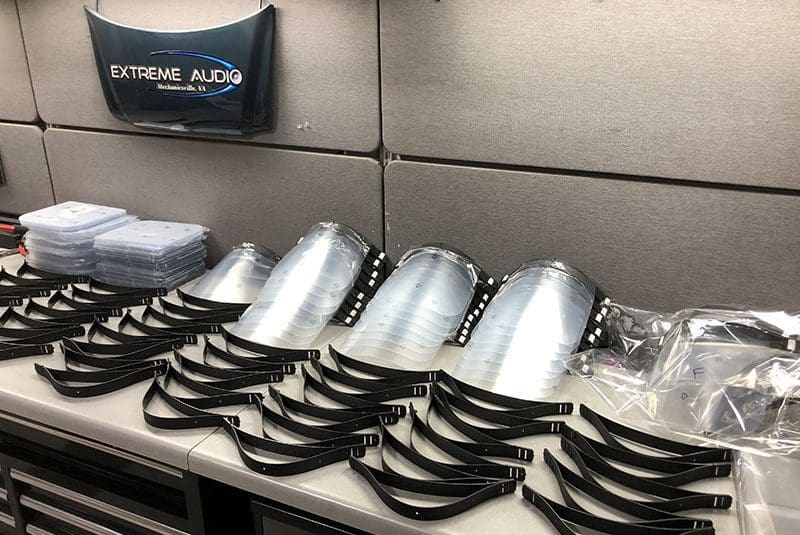 If you'd like to learn more about Extreme Audio, please visit their website at ExtremeAudio.org. Be sure to like their Facebook page and subscribe to their YouTube channel.