AUGUST 27, 2021 – (Seattle, WA / Montréal, QC): Ahead of the upcoming remote start season, Firstech and Automotive Data Solutions (ADS) are announcing a strategic alliance to bring further innovation to iDataStart remote start solutions in the U.S. market. As part of this announcement, Firstech and ADS will also streamline future product development by better aligning the efforts of both teams.
iDataStart was created by ADS in the mid-2010s and has since become one of the leading brands of remote starters, particularly in Canada. Some of the key advantages of iDataStart products include:
All-in-one remote start and bypass module interface
Industry leading coverage featuring a wide range of vehicle-specific t-harnesses
Web-programmable from desktop, tablet and mobile
Easy-to-follow installation guides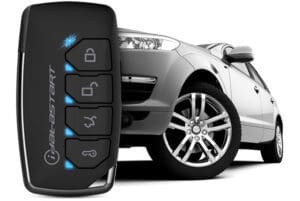 By partnering with Firstech, ADS will instantly enhance iDataStart's presence in the U.S. market while also streamlining product development to meet the specific needs of U.S. consumers and dealers. Firstech will extend the opportunity to purchase iDataStart products to its dealer base of 1,500+ U.S. retailers along with any new dealers interested in upgrading their remote start assortment.
"We are thrilled to bring Canada's #1 remote start brand by volume to the U.S. market. More importantly, with the teams from both companies more closely aligned, we can speed up product innovation and better react to changing market dynamics," said Jason Kaminski, Managing Director of Firstech.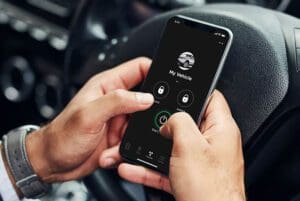 ADS and Firstech's alliance signals a new chapter in the companies' shared history of collaboration and innovation. In 2007, Firstech and ADS co-released the revolutionary "BLADE-AL", the first-ever cartridge-style immobilizer bypass module. Several years later, the two companies released the DC3 all-in-one remote starter, which remains one of Firstech's best selling products. Lastly, Firstech's award-winning telematics solution, DroneMobile, is compatible with all iDataStart remote starters.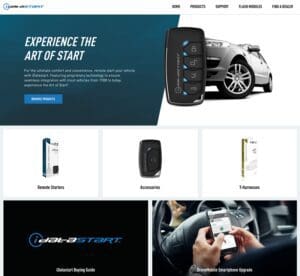 "Building on the long, successful partnership between our two companies, we are excited to make iDataStart products more broadly available to Firstech's wide network of U.S. retailers. By creating synergies with Firstech's national salesforce and top-rate technical support staff, we are confident that iDataStart products will quickly become a valued addition on dealers' shelves across the country," added Robert Di Cesare, General Manager of ADS.
Firstech will transition to the exclusive source for iDataStart products in the U.S. as of September 2021. Products will be available for purchase directly from Firstech, online at myFirstech.com, and through authorized subdistributors. To learn more about iDataStart's U.S. lineup, please visit www.idatastart.us.
About Firstech
Firstech is an award-winning connected car company from Seattle, Washington. Since the company's founding in Anchorage, Alaska, Firstech has primarily focused on developing solutions to improve the safety, comfort and peace of mind of drivers on the road. Over the past 6 consecutive years, Firstech has been voted "Top Vendor in Security and Convenience" solutions by the Mobile Electronics Association, demonstrating the company's commitment to product innovation and customer support.
About ADS


Founded in 2005, Automotive Data Solutions Inc. (ADS) is a privately held company specialized in the development and marketing of remote start and audio integration solutions destined for the automotive aftermarket. ADS' award-winning products – including iDatalink®, iDatalink Maestro® and iDataStart® brands – are sold and installed through a network of authorized dealers across North America. Headquartered in Montreal, Canada, ADS comprises of full-service Research & Development, Information Technology, Marketing and Technical Support teams. For more information about ADS, visit www.adsdata.ca