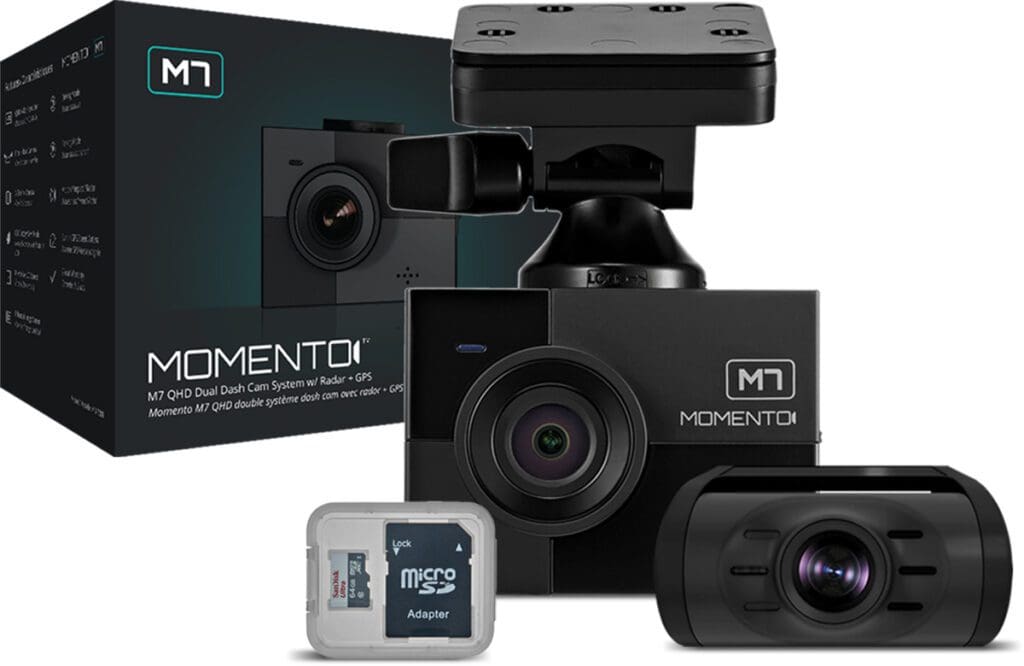 May 3rd, 2022 – (SEATTLE. WASHINGTON): Firstech, the Seattle-based maker of Momento and Compustar vehicle security solutions, has announced the release of the Momento M7, a three-channel dash camera system with 2K QHD recording and battery-saving technology.
All-Time High Dash Cam Awareness
As more drivers return to their regular morning commutes, mobile electronics retailers have reported a surge in customer demand for dash camera solutions, otherwise known as "dash cams". Retail experts and analysts have attributed this growth in consumer awareness to the effectiveness of dash cams in fighting accident fraud and the rising trend of viral video recordings of on-road incidents. In response to this growth, the Momento M7 arrives as a key addition to Firstech's Momento brand of dash cams. The M7, or MD-7200, includes two cameras for front and rear recording along with an additional video input for a third camera. M7's front camera records in 2K QHD, promising clearer visibility of details such as license plate numbers or faces – key ingredients in fighting accident fraud.
"ECO" Battery Saving Technology
Despite their rise in popularity, dash cameras have faced one consistent obstacle: car battery depletion. For a dash camera to monitor activity around a parked vehicle, it needs to constantly draw current from the battery. In as little as a day, a dash camera could completely drain a car's battery.
The Momento M7 addresses this issue head-on with the introduction of "ECO" mode. "ECO" mode is Firstech's new battery-saving technology that reduces the M7's power consumption by up to 90% while the vehicle is parked. It works by turning off the M7's image sensor and instead of using radar to detect motion in front of the vehicle. When the M7 front camera detects a vehicle or person approaching the
vehicle, the system will reactivate the cameras' image sensors and begin recording. The utilization of radar greatly reduces battery usage while retaining full motion detection capabilities.
More About M7
Momento M7 will serve as the brand's co-flagship product along with the M6, which Firstech released in 2019. Whereas the M6 features a companion mobile app for iOS and Android devices, the M7 is an "all-in-one" device that has a 2-inch touch LCD screen built into the camera for reviewing video.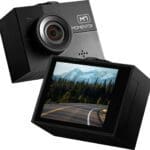 In addition to the touch LCD, the Momento website touts the three-channel M7 as having an enhanced low-light image sensor, on-board GPS antenna, and industry-leading 2-Year Manufacturer's Warranty (most other dashcam brands offer 1-year of warranty protection).To learn more about the Momento M7, please visit www.MomentoCam.com or follow the brand's Instagram page @momentocam.
About Firstech
Firstech is an award-winning connected car company from Seattle, Washington. Since the company's founding in Anchorage,
Alaska, Firstech has primarily focused on developing solutions to improve the safety, comfort and peace of mind of drivers on the
road. Firstech is a seven-time recipient of the Top Vendor Award by the Mobile Electronics Association, demonstrating the company's
commitment to product innovation and customer support