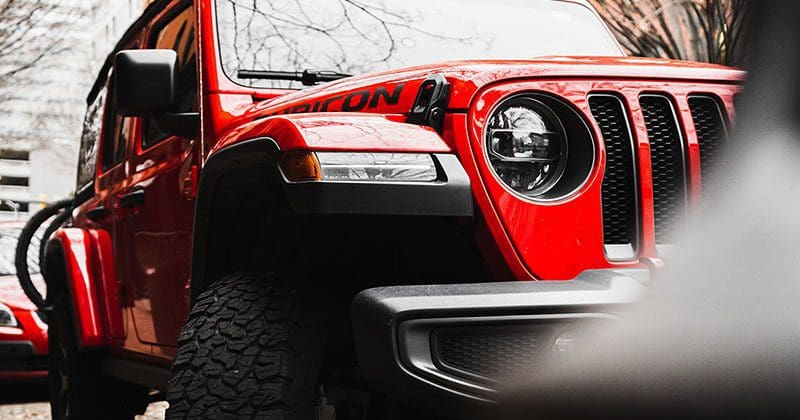 Jeep Wranglers are surprisingly popular vehicles, given their heritage as a wartime tool. They aren't particularly stylish, and they don't handle as well as a regular car. These issues aside, they sell like crazy. In 2017, Jeep launched the fourth-generation Wrangler with improved aerodynamics, a larger interior and better fuel economy. Unless you opted for the premium Alpine option, the stereo in these vehicles is disappointing. Fear not valued reader — hope and help are available! Let's look at the base stereo system and how it can be improved.
Jeep Wrangler Stereo System
The basic sound system in the JL chassis-code Wrangler includes small speakers in the bottom of the dash and the overhead soundbar and a set of even smaller speakers in the top of the dash. It's somewhat baffling that a manufacturer would choose to shrink the size of the speakers they use, especially when there's no subwoofer in the system. We know they built custom-vented enclosures for the speakers to optimize their performance, but sometimes bigger is better.
If your Jeep is a Sport S trim level or higher, you at least have the option of upgrading to the Uconnect 4 system with a 7-inch display, Apple CarPlay and Android Auto. These features don't improve the sound of the audio system, but at least the radio has some good connectivity options.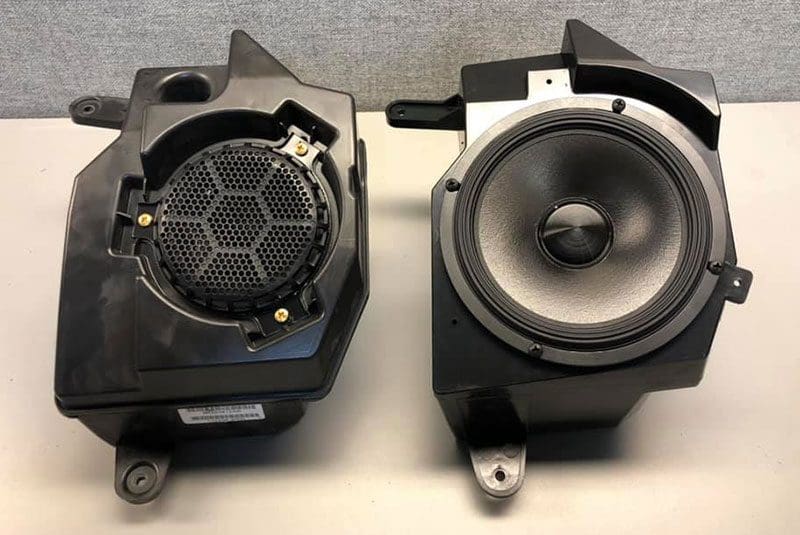 Step 1 – Upgrade the Front Speakers
The first order of business is to equip the vehicle with appropriately sized speakers. This isn't an inexpensive upgrade, for several reasons, but it is worth the investment. Metra, a manufacturer of car audio installation accessories, offers a set of replacement speaker pods that allow a 6.5-inch speaker to be installed in the factory location. The pods are reasonably priced at under $100, and you can choose from almost any coaxial or component speaker set available.
The work to install these pods is a bit extensive. The team at Extreme Audio near Richmond, Virginia, let us know that there are about 50 screws and bolts, along with more than a dozen dash parts, that need to come out in order to complete the installation. You'll want to budget for about three hours of labor for a basic upgrade — and a little more, depending on your plan for the upper dash speaker solution.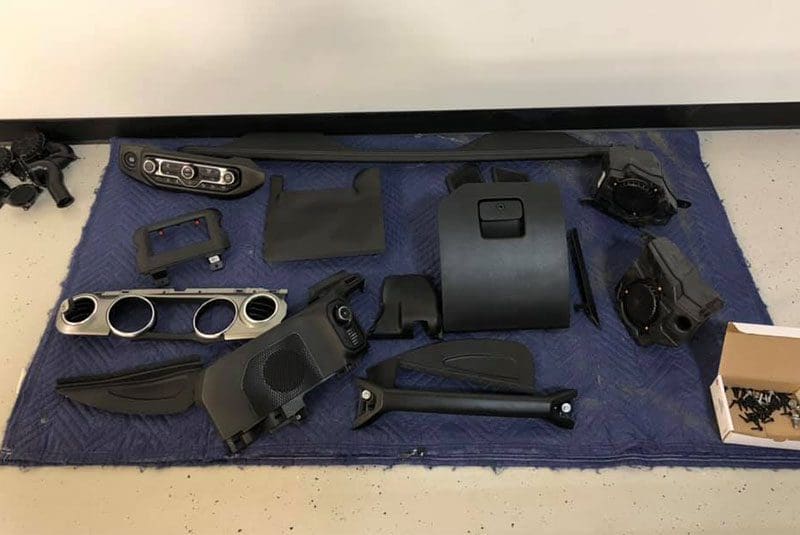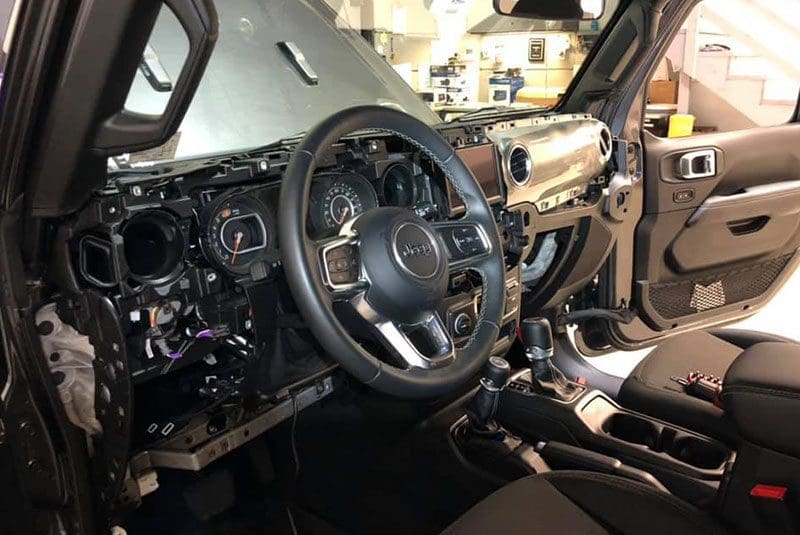 For the speaker locations on top of the dash, you have a few options. You could choose to go with a standard set of component speakers and have the tweeters mounted in place of the stock small midrange drivers. The drawback to this implementation is that the majority of the vocals from your music will appear to come from the lower part of the dash. If your budget allows, using a high-quality midrange driver like the Audison AP2, the ARC Audio RS 3.0 or Audiofrog GS25 will bring the voices up to the top of the dash. These options will work best in a system that includes a dedicated amplifier channel for each of the four front speakers.
Of course, there's always the option of having a custom solution created. These opportunities are where car audio fabrication experts' skill really shines. Of course, this will cost more, but if you want great sound that rivals high-end home audio systems, it's worth every penny.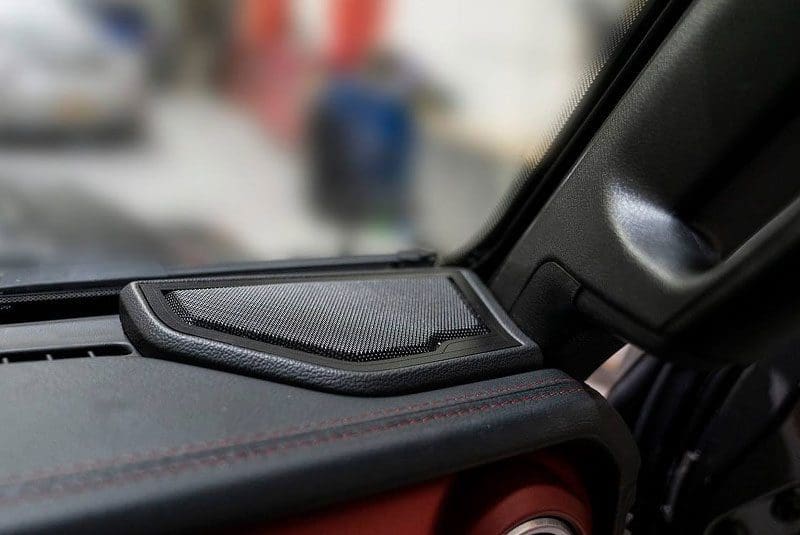 Step 2 – Sound Bar Speaker Upgrade
Depending on your listening preferences, having speakers in the rear of the vehicle may or may not be important. For the JL Wranglers, they have once again chosen to install small speakers in the overhead soundbar. Upgrading these to something larger will improve efficiency and bass performance. A company called SSV Works offers a set of replacement pod covers called the JJT-SAO65. These new covers will accept 6.5-inch speakers.
As always, the option exists to have something custom made for your vehicle.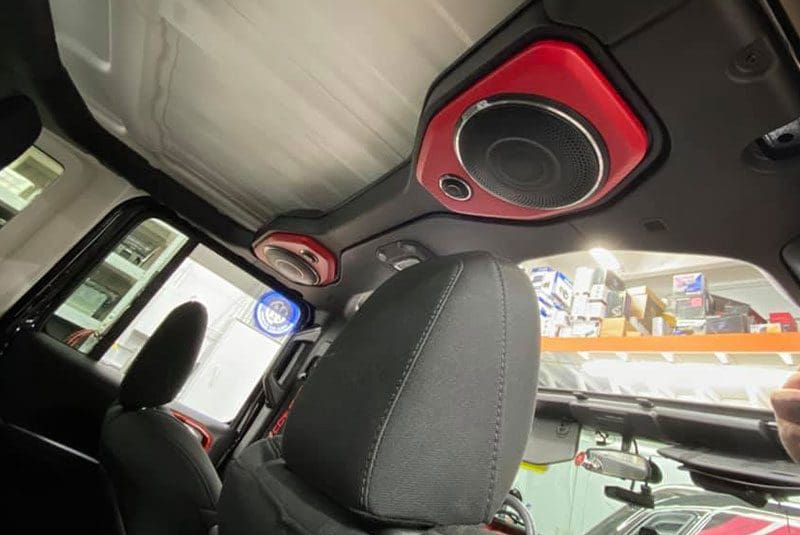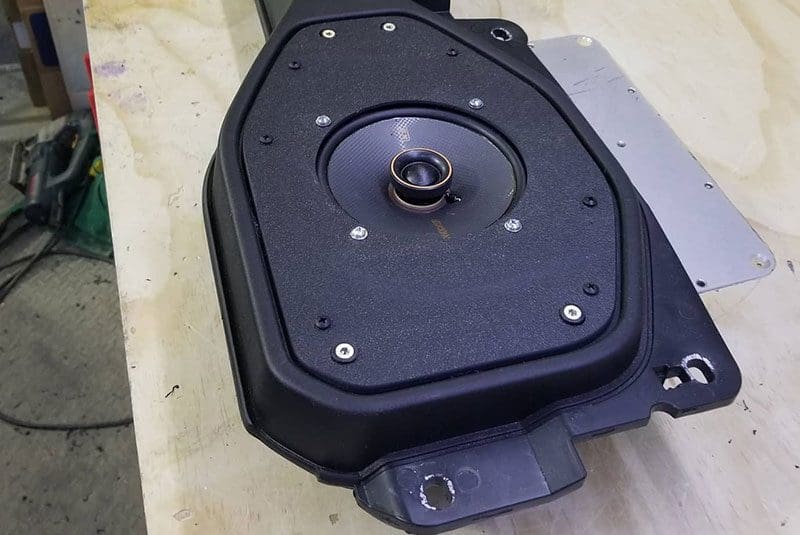 Step 3 – You Always Need More Power!
If you wanted smoother frequency response, then the speaker upgrade alone should help. If you want more output from the system, then you are going to need to have an amplifier installed. In fact, most upgraded speakers aren't as efficient as their factory-installed counterparts, so an amp is a definite must-have to bring the Jeep stereo to life.
When it comes to amplifiers, there are really no limits. An ultra-compact amp can be mounted in the dash and provide more than twice as much power as the factory radio could ever dream of. Something larger with more power output capability and better sound quality would fit nicely under a seat without much hassle. Be sure that your installer keeps the amp off the floor – you don't want it getting wet.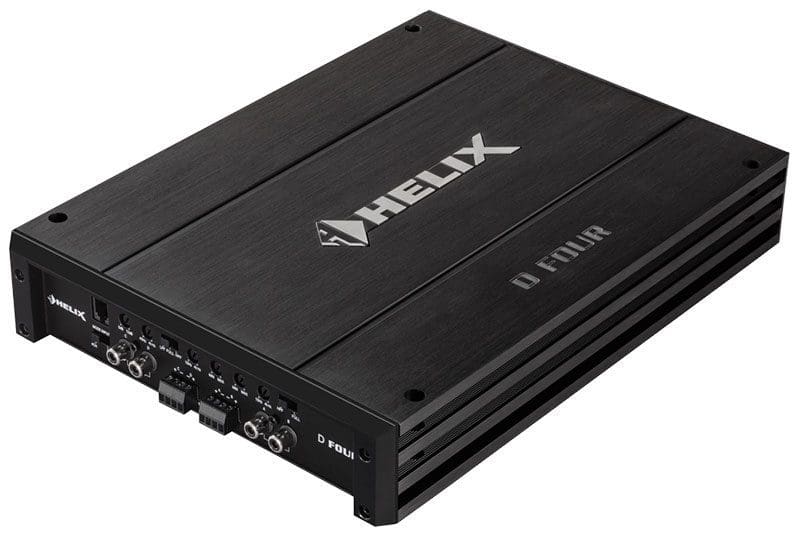 Step 4 – Add a Subwoofer
It could be said that adding a subwoofer might be the best first step in upgrading the sound system in your Jeep Wrangler. Adding a speaker, enclosure and amplifier designed specifically to produce bass means that the small speakers don't even need to try. They'll sound better and so will your music. 
There are several Wrangler-specific options available, and as always, your local specialty car audio fabricator can build something unique if that's your preference.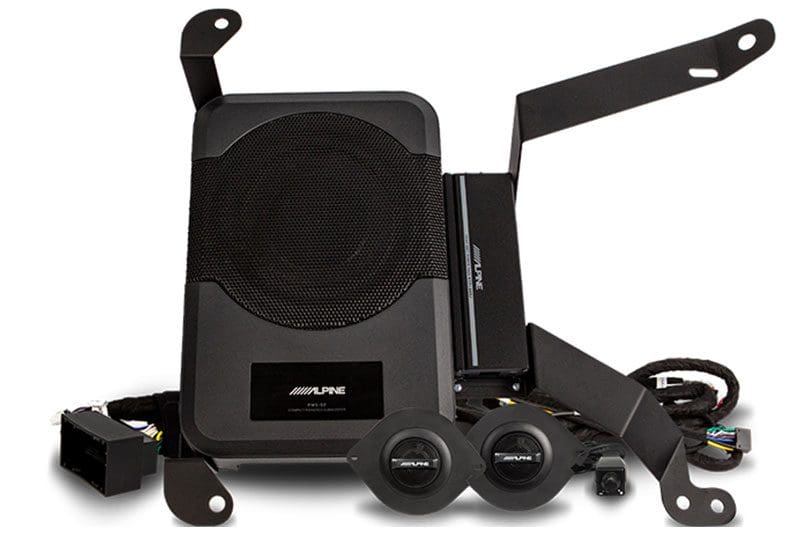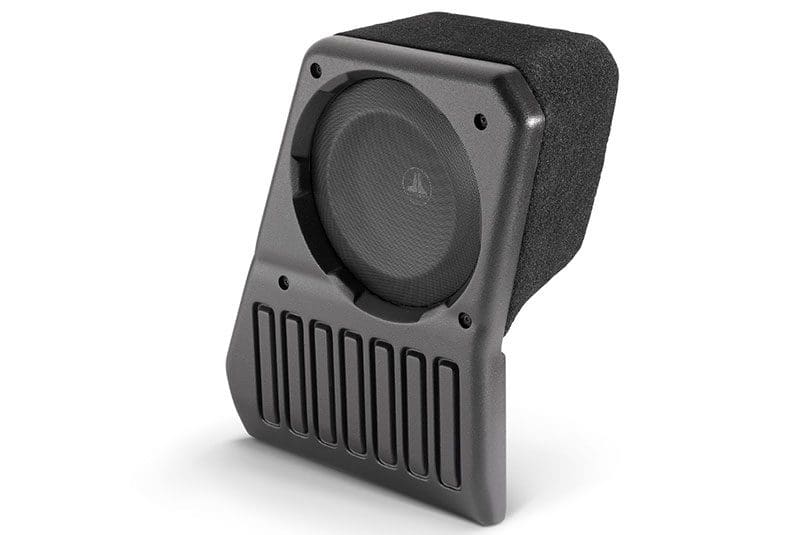 Make Your Jeep Stereo Sound Great Today!
If you are like most Jeep Wrangler owners and aren't impressed with the audio system in your little off-roader, don't fret. It can be upgraded. Contact your local specialty mobile enhancement retailer today to find out what options are available to make your music come to life – whether you're commuting to work or crawling the trails.