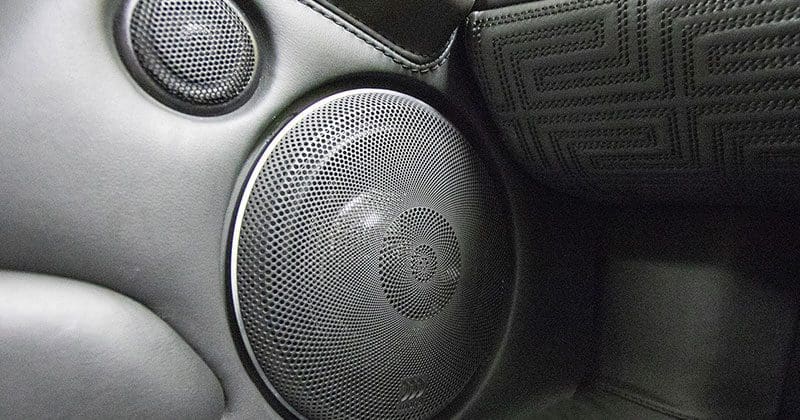 Have you ever asked yourself how you can make your car stereo sound better? It's not an uncommon question in the mobile enhancement industry. With that said, the answer can be somewhat complicated. In this article, we'll outline a few key steps to take before heading to your local car stereo shop, and we'll present a few commonly suggested audio upgrade solutions.
Identify the Deficiencies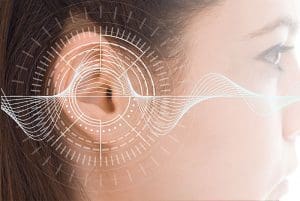 Before a mobile enhancement retailer can make your car stereo sound better, you need to have an understanding of what needs to be improved. Defining the upgrade could be quite easy in a case where the system doesn't play loudly enough or doesn't have enough bass. If the overall tonal balance isn't to your liking, it would be great if you had an example of what you want it to sound like. If you aren't pleased with the staging and imaging, how we address the upgrade changes dramatically.
To define what you want to improve, choose a song or two that you know really well and listen to them on as many audio sources as possible. A friend's car stereo, your home stereo or a set of headphones are all good reference listening options. Make notes about what you like about each and what you'd want to be improved, then bring that information to your local mobile enhancement retailer.
If your retailer has a demo vehicle (and they should!), ask to listen to your chosen songs on that system. Be vocal about your observations. Listen to the lyrics, listen to each instrument and listen to where the sound comes from. If you hear something you like, let the product specialist you are dealing with know.
Define Your Limits
If your friend has a GMC Astro van with four 18-inch subwoofers and 20,000 watts of power, and you are hoping to replicate that level of bass in your Nissan Versa without losing the use of the backseat, you aren't going to be happy with the outcome. Though deliberately dramatic in our example, the way an audio system performs, especially in terms of bass reproduction, requires a certain amount of equipment and space.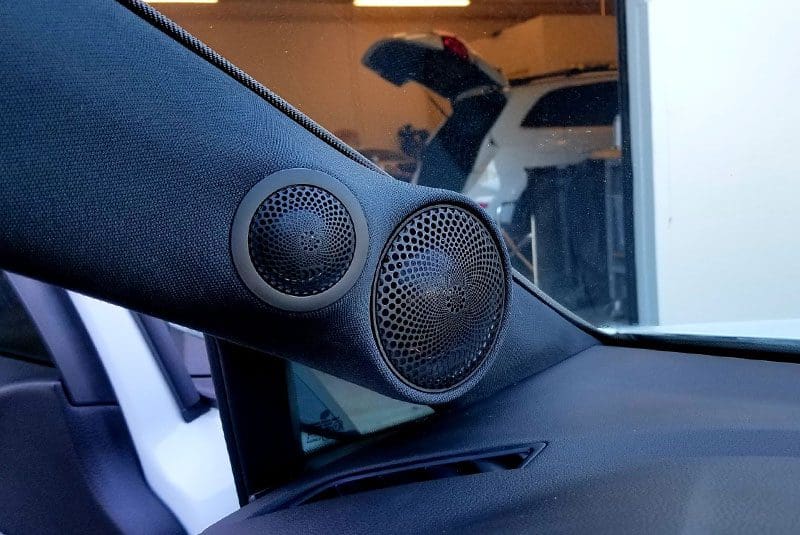 New speakers will typically fit into factory speaker locations. A retailer may suggest that you can improve imaging and staging with a set of tweeters installed in the A-pillars. Are you willing to let them modify the vehicle? New A-pillars are usually quite inexpensive. If you want to return the vehicle to stock, the cost is minimal. New door panels, on the other hand, can easily cost more than $650 as compared to $70 for an A-pillar. Decide what your long-term goals are before agreeing to permanent modifications.
There is also the question of cargo space. In a pickup truck, space under the rear seat or against the back wall can be used for a subwoofer enclosure and an amp rack. In a car, there may be room in the corner of the trunk or in the center of the spare tire. Some enthusiasts are happy to sacrifice their spare tire completely in favor of what is known as a false floor installation.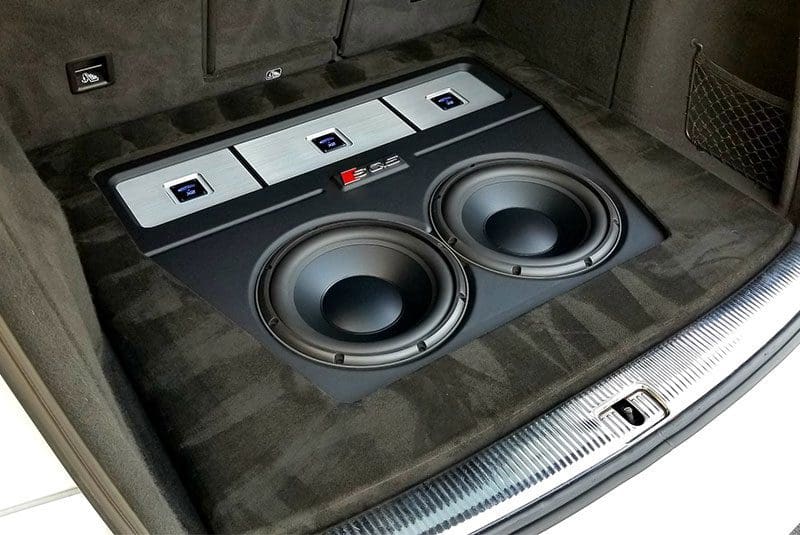 Car Audio Upgrade Options
Let's look at a few of the most common audio system upgrades for new vehicles. First and foremost, adding a high-quality subwoofer to even the most premium of factory-installed sound systems usually provides a dramatic improvement in audio system performance. Most vehicle manufacturers aren't willing to invest in high-power amplifiers and quality subwoofers because they weigh too much and affect vehicle mileage and performance. As such, adding an aftermarket subwoofer enclosure will not only let the stereo reproduce more low-frequency information, but will let it play louder.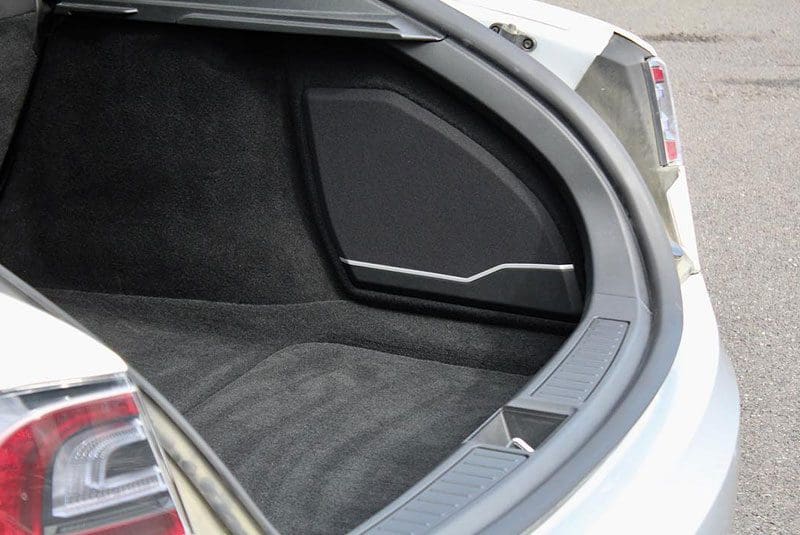 If you aren't pleased with the tonal balance of your stereo, the solution is a bit trickier. One upgrade path that works quite well is to have your retailer install a high-power amplifier with a built-in digital signal processor. The amp can be connected to the factory stereo and the existing speakers in the car. The processor can adjust the frequency response of the sound system to meet your listening preferences.
If your audio system doesn't play loudly enough, the subwoofer might help, but you are more likely in need of additional amplification. Even some premium sound systems run out of juice just as the music playback level is getting fun. High-power amplifiers can be added to almost any audio system.
You may have noticed that we are leaving the suggestion of a speaker upgrade to the very end. New speakers can make a huge difference in the performance of your sound system, but to maximize the benefit of the upgrade, you need some reasonable power from an amplifier and you should, ideally, have a digital signal processor in the system. Without a way to tune the new speakers for your vehicle, you may not get the most from your investment.
Better Sound Starts with a Plan
Getting better sound from the car stereo in your vehicle isn't all that hard. If you have done some research and defined your goals, the upgrade process will be relatively easy. Arm yourself with a few great songs and take a drive over to your local specialty mobile enhancement retailer. Let them listen to your existing system and tell them what you want to be improved. They can handle it from there.