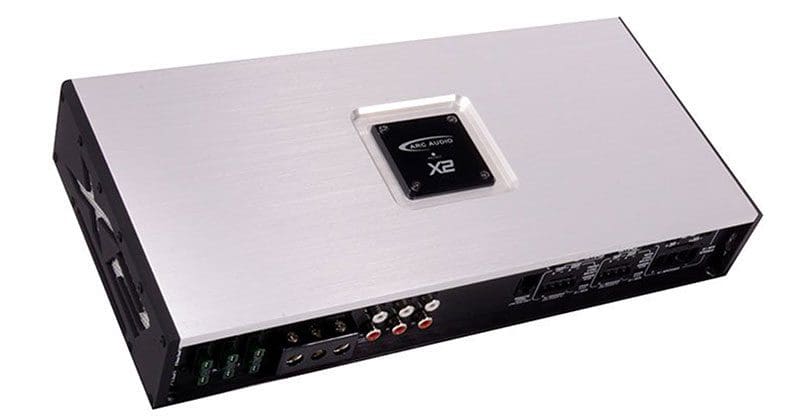 As we continue our look at how at how car audio amplifiers work, we need to discuss what has become the most popular design on the market today: amplifiers that use a Class D output stage. In audiophile realms, Class D designs often carry an unfavorable reputation. Do their drawbacks outweigh their benefits? Let's have a look!
How Does a Class D Output Stage Work?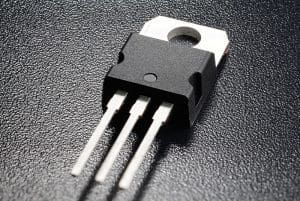 Once the input stage has handled any signal processing needs, the audio signal is passed to the output stage so that it increases in voltage and the MOSFETs can provide adequate amounts of current to drive our relatively low impedance speakers. In a modern Class D amp, the MOSFET output devices are fed by a driver IC that handles the conversion of the analog signal into a pulse width modulated signal.
What is a Pulse Width Modulated Signal?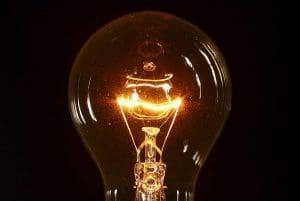 Imagine, if you will, an incandescent lightbulb. We hook the bulb up to a power source and insert a computer-controlled switch in series with the circuit. If we leave the switch off, the light stays off. If we turn the switch on, the light illuminates to full brightness. However, if we turn the switch on and off very quickly, and the switch is on for as long as it's off, the bulb will glow at half of its possible brightness. This variation of on-versus-off time is called duty cycle. When the on-vs.-off time is equal, that's a 50% duty cycle. Using a square wave signal with different duty cycles is called pulse width modulation (or PWM for short).
The Class D driver analyzes the audio signal at extremely high speeds (some as fast as 800kHz) and creates a relatively low-voltage PWM signal that feeds the output devices. The output devices switch all the way on and all the way off very quickly. Because the devices spend very little time in a partially on state, they present very little resistance and, subsequently, consume very little energy. The best Class D amplifiers on the market offer overall efficiencies that exceed 92% at full power. This excellent efficiency is in contrast to Class AB amplifiers that turn between 35% to 50% of the energy fed into the amp into heat.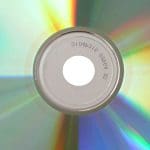 Compact discs use a version of PWM where the duty cycle of the output pulse is stored in a 16-bit digital word. This gives us 65,536 possible amplitude levels. Unlike modern Class D drivers, our audio is stored at 44,100 samples per second. This is still more than enough to reproduce the entire audio spectrum.
Class D Circuit Arrangement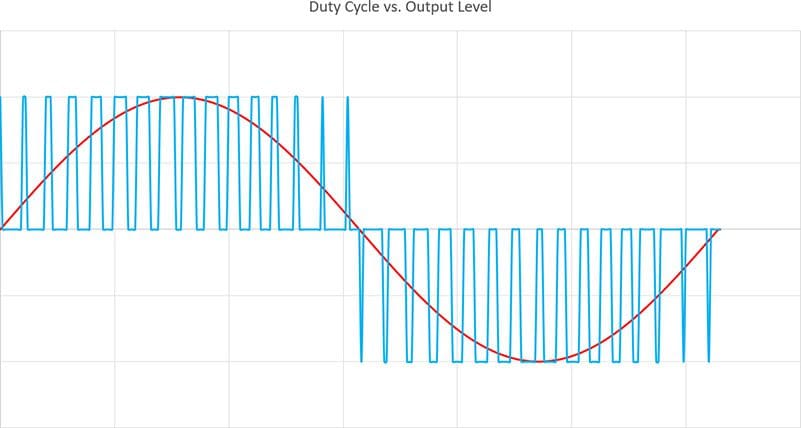 Lastly, Class D amplifiers typically have their output devices arranged in a Class AB configuration, where one device drives the negative part of the waveform and the other drives the positive. As such, Class D describes how the output devices are used, rather than their electrical orientation in the circuit.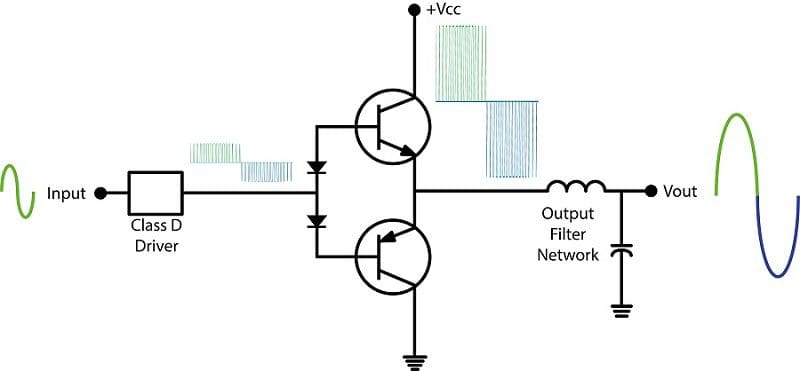 Drawbacks of Class D Amplifier Designs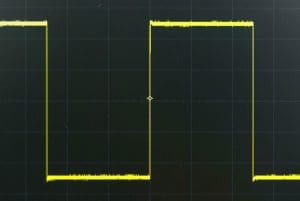 If you have read the BestCarAudio.com articles on distortion, then you know that a square wave AC signal is made up of a large number of high-frequency harmonics. You've likely heard this phenomenon in your home if you have a dimmer on some of the lights. The filament in the lights will occasionally ring, depending on the level of the dimmer. Since we only want to pass an audio signal back to the speaker, amplifier designers add a passive filter network to the output of the MOSFETs. This network includes an inductor in series with the load as well as a capacitor and resistor in parallel and acts as a low-pass filter to remove this high-frequency switching noise.
One drawback of a Class D design is that these output filter components interact with the frequency-dependent variations in load impedance to alter the frequency response of the amplifier. While the effect is minute, it can give Class D amps a different overall tonal balance than you'd get from an AB design. Of course, a little manipulation with a digital signal processor (DSP) will get that back in check in a jiffy.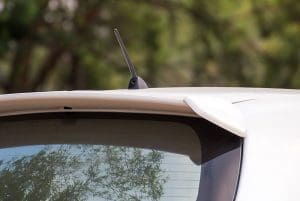 Another issue with all this high-frequency energy is the potential for electrical interference with other systems in the vehicle. Most commonly, AM or FM radio reception can be washed out or dramatically reduced. While the better amplifier manufacturers do everything possible to mitigate radio-frequency interference, problems can still occur — the best plan to keep the amplifier as far away as possible from the radio antenna.
Why Would You Want a Class D Amplifier?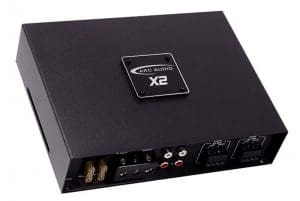 The long and the short of it is that companies have invested in developing Class D amplifiers in an effort to shrink the physical size requirements of amplifiers, supposedly to make it easier for installation technicians to find mounting locations for them. The reality is, heatsinks for amplifiers are one of the more expensive single components in an amplifier. If the size of the heatsink can be reduced, so can the cost of the amplifier. The days of 40- and 50-watts-per-channel stereo amps with a footprint of more than a square foot are long gone, thanks to modern Class D designs. Now, you can get more than 1,000 watts of power from that same physical space.
Class D amplifiers are a good solution for subwoofer systems because they do offer increased efficiency over their Class AB counterparts, and almost all amplifier manufacturers have at least one series of Class D amplifier in their catalog. Your local specialist mobile enhancement retailer can help you choose a solution with the right power level, number of channels and features to make your car stereo sound great.