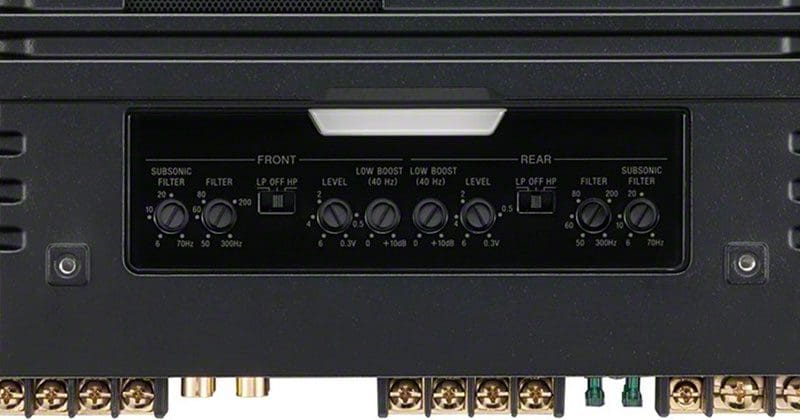 It's time to look at the input stage of how a modern car audio amplifier works. The input stage is responsible for interfacing with your radio and provides features like the gain control, crossovers, bass boost, remote level control and signal summing that your installer will use to make your stereo system sound great and function reliably. While we don't need to get into the specifics of the components in this part of your amp, understanding the importance of the features is crucial in picking the right solution for your applications.
RCA Preamp and Speaker Level Inputs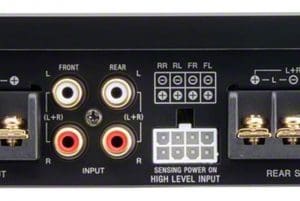 Your amplifier can't amplify an audio signal if you can't connect the amp to your radio. Almost every amplifier on the market has RCA input jacks that allow your installer to connect an aftermarket radio quickly and easily. We say "almost" because some amplifiers are designed exclusively for integration with factory-installed audio systems. These amps may have a set of wires on a pigtail harness to accept signals.
In most cases, speaker-level signals are no different than a preamp signal other than they are usually higher in voltage and, because they have already passed through an amplifier stage (in the factory-installed radio or amp), may contain a little more distortion.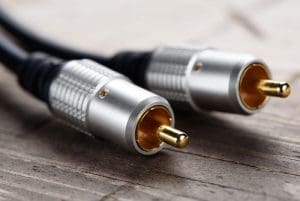 Whether the amp uses preamp or speaker-level signals, it should have a feature called Balanced Differential Inputs, or a variation of those words. This simple circuit compares the signal (or noise) on the center conductor and the shield of an RCA interconnect and uses an Op-Amp (a small integrated circuit that can be configured to compare or combine two signals into a single output) to remove anything common to both conductors. If you are using twisted-pair interconnects, EMI or RFI noise should be common to both conductors and thus will be reduced or eliminated by this circuit. When shopping for an amp, Balanced Differential Inputs are one of the first things you should ask the salesperson about.
Signal Processing Features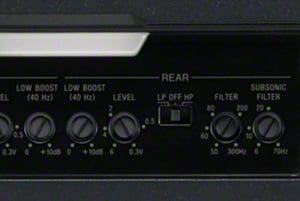 The next important feature in any amplifier is the sensitivity or gain control. This adjustment allows your installer to configure the amp to produce maximum power for a specific voltage that matches the maximum undistorted output of your source unit, or your power requirements based on the design of your audio system. The gain control is something that should be set once using an oscilloscope and a real-time analyzer (RTA), then not touched again unless the design of the system changes.
Most modern amplifiers include some form of electronic crossover that limits the range of frequencies that pass from the inputs to the outputs. A high-pass crossover only allows frequencies higher than the crossover point to pass and would be used on midrange and high-frequency speakers. A low-pass crossover allows audio signals lower in frequency than the crossover point to pass through the amp. This type of crossover would be used for woofers and subwoofers. Depending on the design of your audio system and the features of your amplifier, your installer may choose to combine high- and low-pass crossovers to create what is known as a band-pass crossover. This crossover would be used on midrange or midbass drivers to cut out low- and high-frequency information.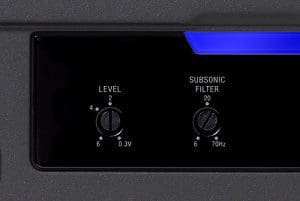 Many amplifiers have a bass boost control. This control operates as a single-band equalizer that the technician installing your sound system can use to reinforce a narrow band of frequencies being sent to a subwoofer. In reality, adding a narrow-bandwidth boost to your audio signal, from a purist perspective, makes no sense. Most systems sound better with proper DSP equalization to deliver smooth and predictable response across the entire operating range from 20 Hz to the upper limit of your sub around 60 or 70 Hz. A peak at any particular point will sound unnatural.
Remote Level Controls
Most high-quality subwoofer amplifiers come with a remote level control or remote bass boost control that can be installed in the front of the vehicle. This control allows the driver to turn the bass up or down to suit the music he is listening to or his mood. When shopping for an amp, look for units that offer a level control as opposed to a bass boost. As we mentioned above, adding emphasis to a narrow band of frequencies doesn't sound as natural as turning as adjusting the overall output of the subwoofer.
Amplifiers with Integrated DSP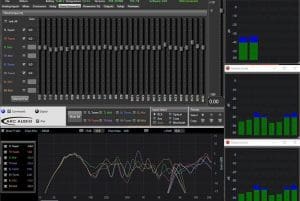 A friend of ours was in charge of developing a series of high-end amplifiers for one of the well-known head-unit manufacturers. The goal was to include as much flexibility as possible in terms of crossovers and signal summing. The complexity of the amp grew to a point where it was becoming difficult to fit all the switches and adjustments on the side of the amp. To provide their clients with the features they wanted, the company decided to remove all the controls and implement a digital signal processor (DSP) to handle everything. Now, the installer could combine signals from multiple sources, set crossovers very accurately and equalize the signal to deliver a smooth and predictable response from the speakers. Sure, your technician will need to connect a computer to the amp, but the results will be fantastic!
Great Features and Great Design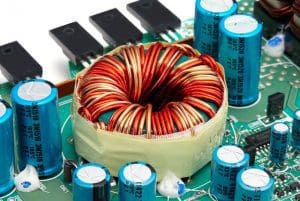 As important as the features of the amplifier you choose are, the design and component layout of the input stage of a car audio amplifier can have a huge effect on the performance of the amp. Keeping these components away from noisy sections of the amp like the power supply and output stage can dramatically reduce the signal-to-noise ratio of the amp. For this reason, larger amplifiers often sound and perform better than their compact counterparts. As with any design, the electronics engineers and technicians who develop the circuits and lay out the components have to balance performance, features, cost and size.
Find the Latest Car Audio Amplifiers at Your Local Car Stereo Shop
When it's time to shop for a new amplifier for your car, truck, motorcycle or boat, make some notes about why you need an amp and what you want it to do. Armed with that information, the product specialists at your local stereo shop can help you find a solution that will meet your requirements quickly and efficiently and ensure that your mobile audio system sounds magnificent.