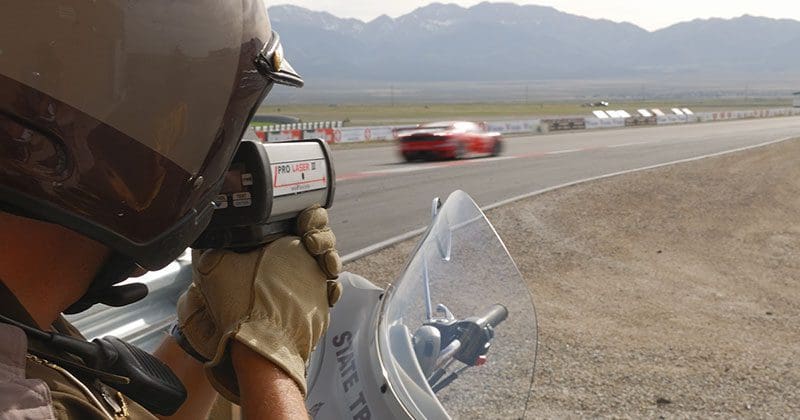 If you've ever driven past a speed trap or, worse, received a speeding ticket from a law enforcement officer using a laser gun, you may be curious about how these systems work. Also called a lidar gun, these speed measuring devices are not only very accurate, but they work quickly and reliably to let an officer know how fast you are traveling.
What Is Lidar?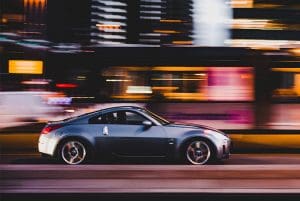 Invented in early 1960s, lidar (which is short for LIght Detection And Ranging) was designed to measure distances. Lidar devices transmit a series of infrared light pulses that are focused into a beam toward an object. The system measures how long it takes for that pulse to reflect back to the laser receiver (a second lens on the front of the device). Knowing that light travels at a speed of 186,000 miles per second, the computer in the device can calculate how far away an object is, based on how long it took each the pulse of light to return.
The first practical application for lidar was when the National Center for Atmospheric Research used it to measure clouds. In 1971, the crew on the Apollo 15 mission used a laser altimeter to create a map of the moon's surface.
How Police Laser Works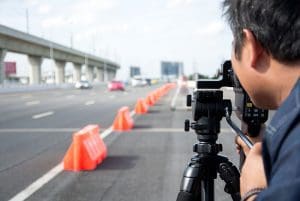 Police laser guns use a series of pulses to calculate speed. If the operator points the gun at a stationary object, each pulse takes the same amount of time to reflect back to the gun. The system compares these reflection times and looks for a change. When there is no change, the unit will display an object speed of 0 mph.
If the time it takes for each pulse to return is decreasing, the gun knows the object is moving toward the operator. If the reflection time is increasing, then the object is moving away from the operator. The rate of change of signal reflection time is used to determine the speed at which the object is approaching (or moving away from) the operator.
While this sounds complicated, most lidar guns can perform these calculations extremely quickly, often in 0.3 to 0.35 seconds. This incredible speed makes it impossible for a driver to slow down before the officer knows how fast he or she is driving.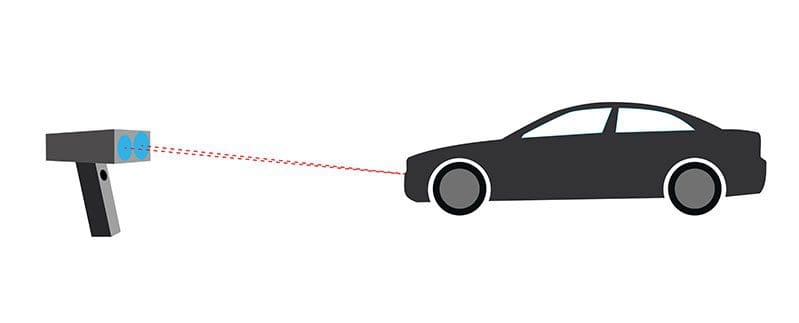 Police Lidar Accuracy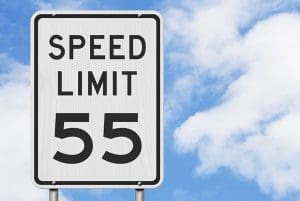 After inspecting the specification sheets from companies like Stalker Radar, Kustom Signals and DragonEye Technology, most laser measurement systems are rated to provide a beam width of about 2.5 to 3 feet at a distance of 1,000 feet. This accuracy allows a police officer to select a single vehicle for measurement, even in dense traffic.
In terms of speed accuracy, all of the above manufacturers claim that the speed measurement is within  1 mile per hour. Though perhaps irrelevant for a discussion of policing, most laser (and radar) guns have a maximum measuring speed of about 180 to 200 miles per hour.
Why Is It Difficult to Jam Lidar?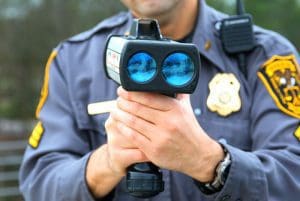 Laser or lidar jammers try to detect the pulses of light from the officer's gun and determine the pattern being used. Once they detect the pattern, they transmit a similar series of laser pulses that are intended to confuse the gun and prevent an accurate reading. Laser jammer manufacturers are always working on software updates to support the newest anti-jamming technologies.
Protect Yourself with a Laser Jammer Today
If you are interested in learning about the technologies that are available for your car or truck to prevent officers from using laser guns to measure your speed, drop by your local specialist mobile enhancement retailer today. They can explain the solutions they carry and how they can install them on your vehicle. As always, we ask that you drive safely and obey all traffic laws on your next adventure or commute.