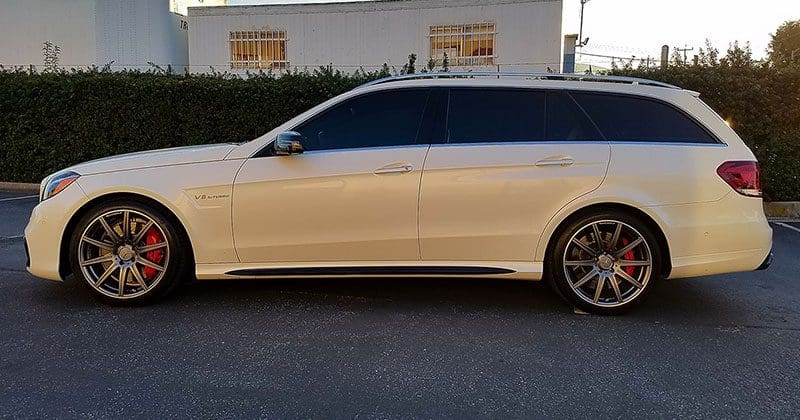 If you're thinking about having the windows of your car or truck tinted, you'll need to decide how dark of a tint film you want to use. Those of us in the vehicle enhancement industry are accustomed to all the specifications and acronyms, so we don't bat an eye when people use technical jargon. For the rest of the world, these numbers might not make sense. So, let's explain what you need to know about window tint darkness ratings.
Visible Light Transmission
Window tint darkness is quantified using a specification called Visible Light Transmission, or VLT for short. The number, which is typically between 80 and 5, describes how much visible light can pass through the film. Clear glass (as used in a home) would be a very high number in the 90% range, while a completely opaque black sticker would be 0. Almost all automotive glass has some small amount of tinting built into it, so even without a film applied, it measures in the 70 to 85% range.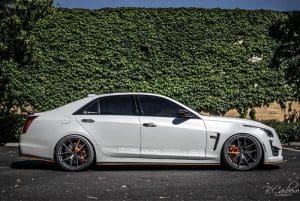 For conventional dyed and metallic films, you typically have a choice of 50, 35, 20 or 5% VLT, depending on the brand and the shop you have chosen to work on your vehicle. "Limo Tint" is usually 5% VLT and almost completely conceals the interior of the vehicle.
If you are looking at a so-called clear film like 3M Crystalline, Llumar AIR, Suntek Coolsight or Solar Gard Ultra Performance Plus, you'll see VLT specifications in the 70 or 80% range. These clear films are ideal for people who want protection against UV and great infrared heat rejection without a dark film that may affect their visibility when driving at night.
Tint Laws and Net VLT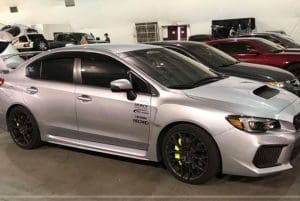 Keep in mind that most states and provinces have very specific laws about how dark your windows can be. Most of these laws specify a net VLT rating. Take this into consideration when picking the film for your car or truck. If you add 35% film to 80% VLT glass, you get a 28% net VLT. If the laws in your area are specific and you want to ensure that you'll be legal, chose a film that is one step lighter than the legal limit.
Protect Yourself and Your Vehicle with Window Tint
Now that we have explained that 5% window tint is really dark, you can work with your local specialist mobile enhancement retailer to choose a film type and darkness that suits your performance needs and styling preferences.