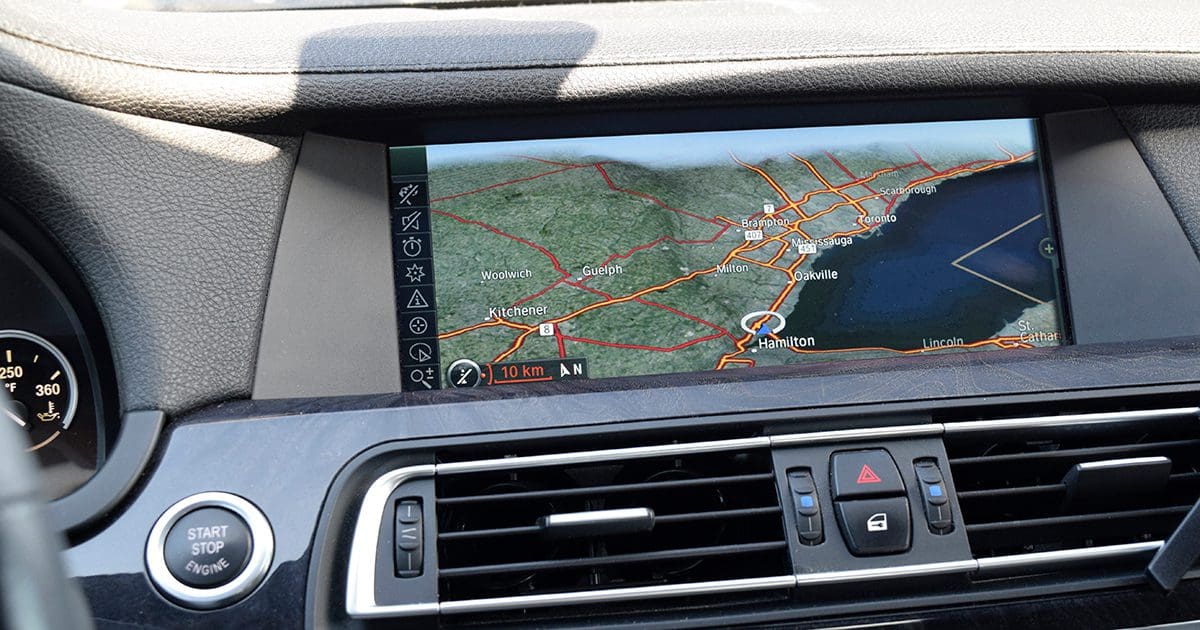 In the early 2000s, most premium aftermarket in-dash multimedia radios had built-in navigation solutions based on Global Positioning System data. This was also true for many factory-installed radios in higher-end vehicles. These systems helped travelers get where they wanted to go more efficiently and safely than using printed-out maps from MapQuest or classic foldable solutions from Rand McNally or MapArt. In the 2020s, navigation technology has evolved to solutions powered by our smartphones. So let's talk about how the infotainment systems in our cars and trucks have changed to be more useful and efficient.
Radios with Built-in GPS-based Navigation
Car radios with GPS-based navigation solutions were one of the most helpful technologies available to drivers in the early 2000s. These technologies used software built into the radio or an external add-on module to help you get where you wanted to go quickly and efficiently. Regarding hardware, navigation systems included a dedicated microcomputer and mapping software as well as a map database, and many also had a database of points of interest for each state or province. The touchscreen on the radio acted as an interface to this hardware to show mapping data.
Most navigation systems provided verbal commands when you needed to turn onto another street or take a highway exit. As the software evolved, features like spoken street names were added. For example, rather than having the system say, "Turn right in 200 feet," it might say, "Turn right on Lakeshore Boulevard in 200 feet," to help make using the systems more intuitive. Other upgrades included markers to indicate which lane you should be in on highways so you could be better prepared for the next instruction.
Another feature that was added to these systems was the Radio Data Systems Traffic Message Channel (RDS-TMC) traffic information display. The radios would monitor a digital information signal that piggybacked on a local FM radio station's frequency in major cities to know when to avoid congested roads and highways. In addition, the navigation systems would update the suggested routing to avoid slow-down areas to help you travel more efficiently.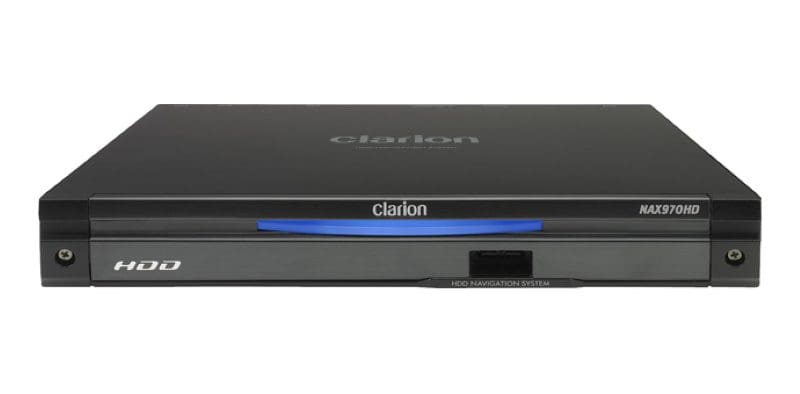 Limitations of Early Navigation Software
To offer navigation solutions, radios would run navigation software in the same way your desktop computer runs photo editing software like Adobe Photoshop or games like Grand Theft Auto V. A click of the navigation button from a main menu launched the software.
These software applications would use location information from a GPS antenna to show your position on a map stored on a DVD in early systems, on a hard drive for faster access or on flash memory on the latest solutions. Faster data access increased the speed at which a route could be calculated. This was increasingly crucial if you missed a turn and the software had to re-route you to your destination.
The data stream from the GPS antenna includes a time stamp, longitude and latitude information, the number of satellites the receiver can see and the calculated altitude of the vehicle. The navigation software uses this information to place the vehicle on the map.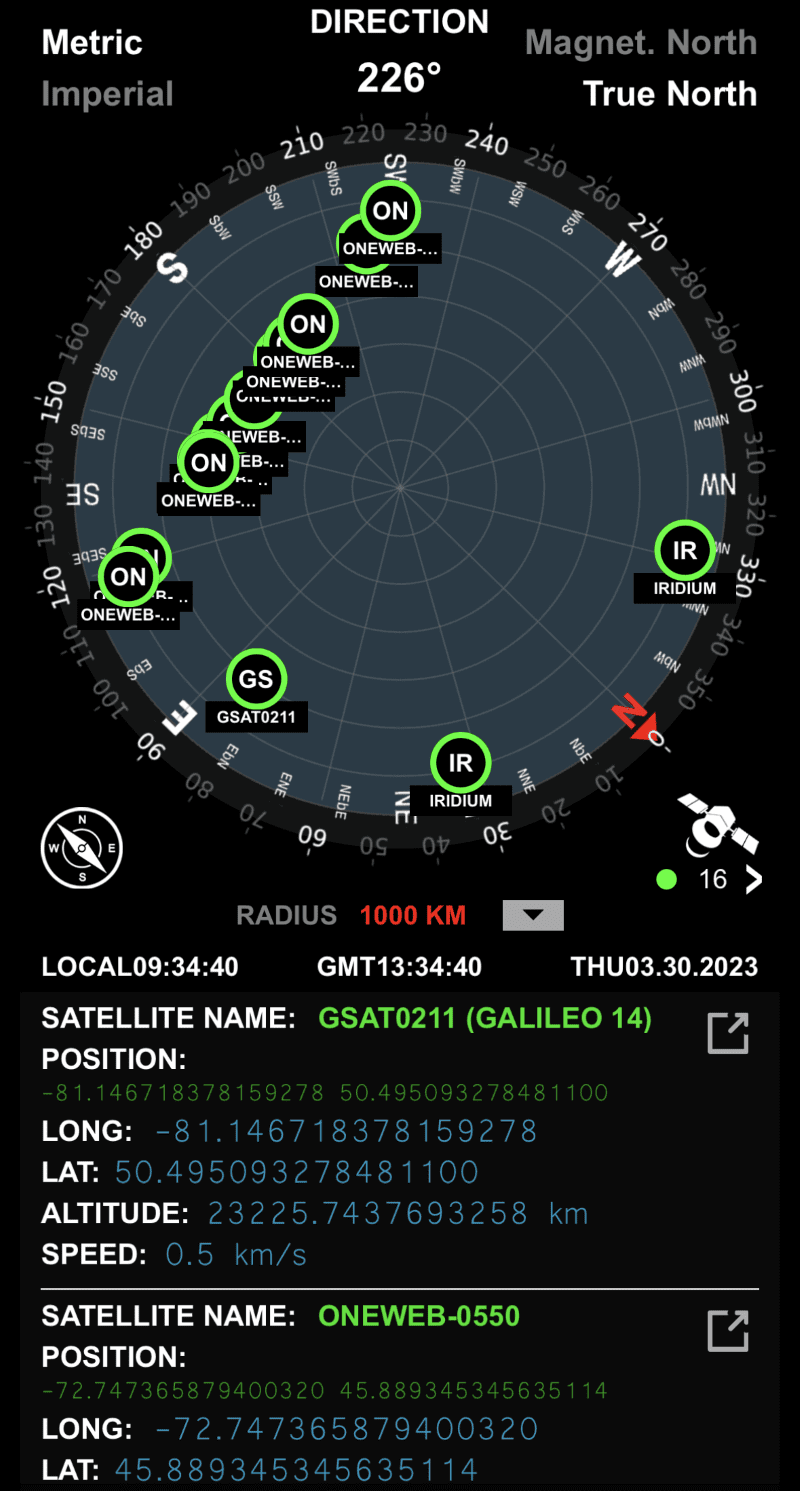 The drawback of these map databases was that any instances of road construction or street name changes weren't available without updates. If a new highway exit was built or an overpass was added, the navigation system didn't know. Likewise, if there was an error in the map database, the address you searched for might not match reality. You could easily be asked to turn into a farmer's field or somewhere that didn't have a road.
A second limitation centered on how addresses were stored in the database. If one end of a street had house number 2300 and the other had house number 2350, the remainder would be spread evenly between the data points representing the street's start and end. The exact locations would be incorrect if, for example, all the houses were at one end and there was a half mile of emptiness.
Nevertheless, such companies as Here Technologies, TomTom (which purchased Tele Atlas in 2005) and Google Maps established themselves as the benchmark for map data. Navigation system manufacturers always claimed their data was more up-to-date than competing systems. Sadly, all of it was months old by the time it was available to purchase. In most cases, owners of navigation systems had to buy map updates from the manufacturer of their navigation system. The pricing varied but was typically $50 to $100 for an update.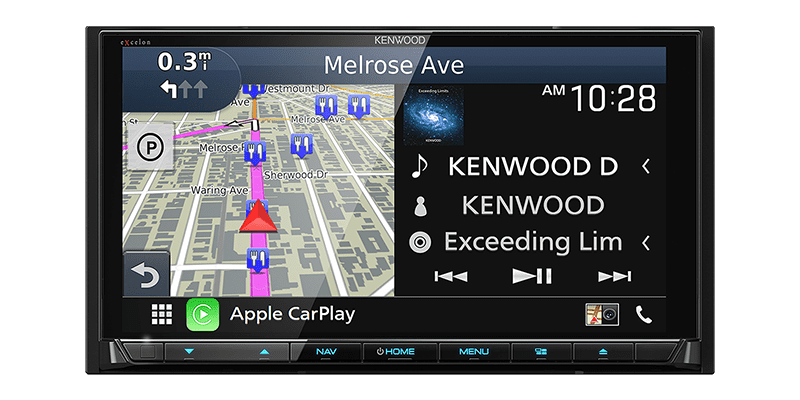 Smartphone Navigation Is the New Standard
When Apple launched Apple CarPlay in 2013 and Android Auto was introduced in 2015, one of the critical components of these solutions was to provide navigation software. The advantage of these systems is that the phone downloads map data from a host server in real time. If an update is made to the database, users can access it almost instantly.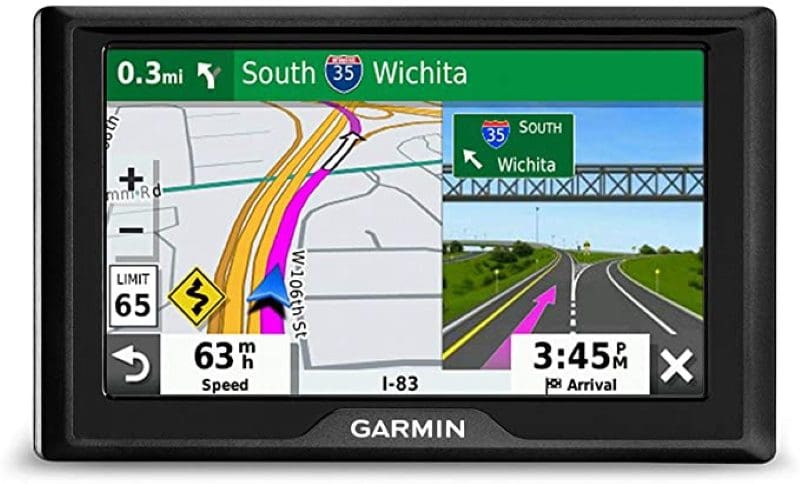 An additional and significant benefit of using navigation software like Google Maps, Waze and Apple Maps (exclusively on Apple CarPlay) is the ability to use intuitive voice commands to select a destination and access a nearly endless database of possible destinations. Early in-dash navigation solutions had simple voice recognition but required that you provide data in a specific format. The artificial intelligence built into Siri (on iPhones) and Google Assistant (on Android phones) makes asking for a destination much more straightforward. You can say, "Find a Tim Hortons near me," "Take me to 52 Blakeslee Boulevard in Lehighton" or "Plot a route to Central Park." Based on the request, these interfaces will search the destination for you, then plot an efficient route. Speaking of talking, the voice commands from the navigation software to turn or exit are played through the speakers in your vehicle. You don't need to look at the map on the touchscreen to reach your destination safely.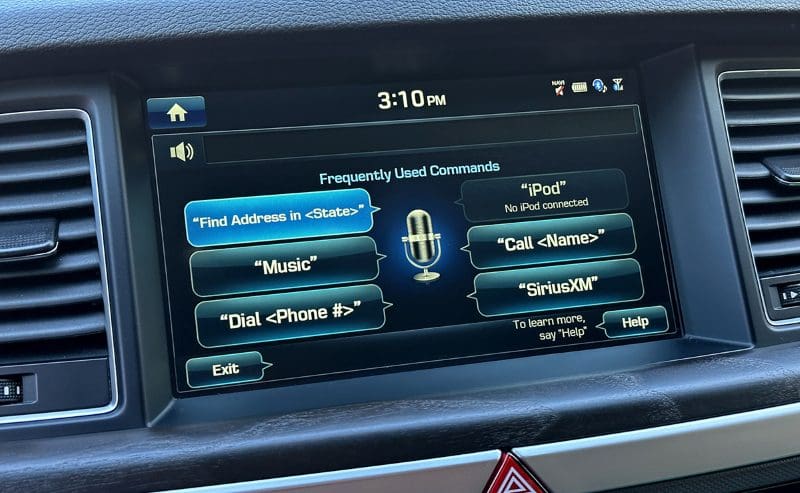 Another benefit of these smartphone-based solutions is accessing traffic flow information from other users' smartphones or their feedback. Waze, which Google now owns, prides itself on user data to update route planning information. If there is traffic congestion, a road closure, a pothole or bad weather, users can report that and share the information with other folks using the software in real time. With that said, Apple Maps will also accept user feedback about a crash, a hazard or a police speed check.
Upgrade Your Vehicle with Smartphone Navigation
If you have a vehicle that didn't come with any smartphone integration or navigation solution, there are a few options to upgrade it. Companies like RDVFL Automotive Technology make add-on Apple CarPlay and Android Auto solutions that work with many late-model Porsche, Tesla, Dodge, BMW, Mercedes-Benz, GMC, Jeep, Infiniti, Audi, Cadillac and Chevrolet vehicles, to name a few. These interfaces work with the factory-installed infotainment display already in your vehicle to provide the features you want.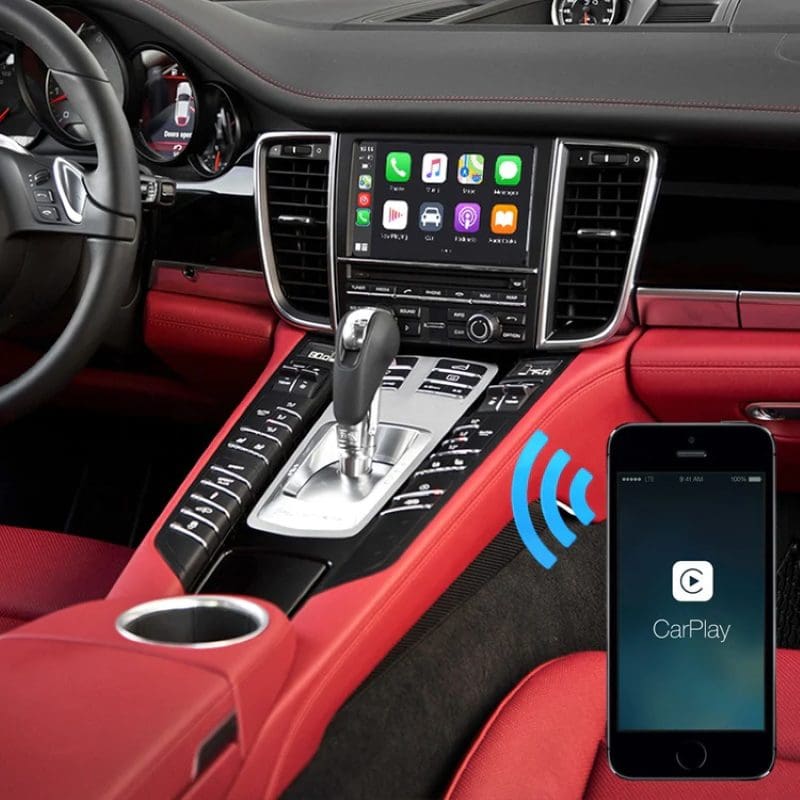 Another option is to replace the radio in your vehicle with a new multimedia receiver that includes Apple CarPlay and Android Auto. Radios like the Sony XAV-AX4000 and its big brother, the XAV-AX6000, use Wi-Fi to connect to your phone, so you don't need to plug it in. If you have a vehicle with only room for a radio with a single-DIN chassis, or you want high-resolution audio file playback support, check out the Sony Mobile ES XAV-9500ES. This premium radio offers wireless smartphone connectivity and a massive 10.1-inch anti-glare touchscreen display.
If you aren't sure which radio suits your needs the best, drop by a local specialty mobile enhancement retailer and test drive what they have on display. Our radio buyer's guide offers many great tricks to ensure that you choose a solution that's easy to use. Be sure to check it out!