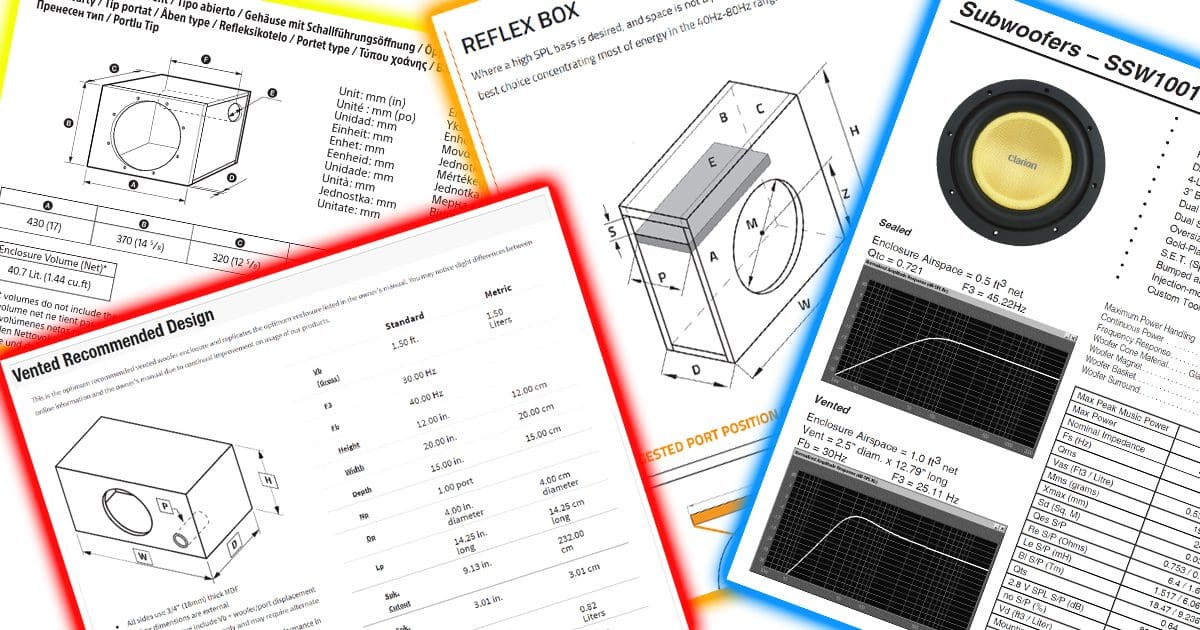 Soon after I entered the car audio industry in 1988, the shop I worked for purchased the Term-CAD enclosure design software for our DOS-based computer. I used to spend hours entering specs from the Rockford Fosgate, Kicker, MTX, Pioneer and Alpine subs we carried and would simulate hundreds of vented, bandpass and isobaric designs to learn how enclosure volume and tuning affected output and power handling. This experimentation evolved a few years later at another car stereo store where the owner purchased LEAP 4 for us to design enclosures. The added features of LEAP made things more complicated but taught me more about enclosure design. Somewhere along the way, I purchased a Woofer Tester from Smith and Larson to measure Thiele/Small parameters. I've since upgraded to a Woofer Tester 2 and currently use BassBox Pro or VituixCAD to model how drivers, vents and passive radiators interact to produce different results.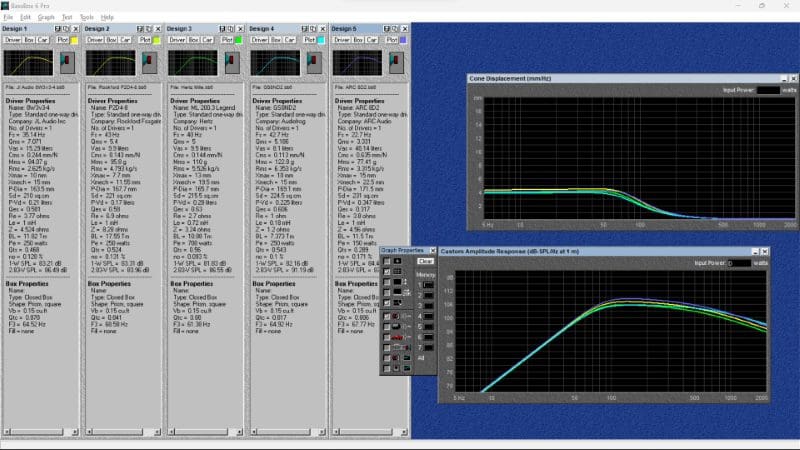 Among dozens of other projects, I was responsible for creating several series of speakers, subwoofers, amplifiers and digital signal processors when I worked as the product development manager at Clarion Canada. Part of these projects involved creating the packaging and documentation for those solutions. I would spend hours designing the suggested subwoofer enclosures in the owner's manuals. I'd often go a bit overboard with two sealed and two vented options, complete with graphs and explanations of the differences between the offerings.
I know I'm not alone in saying it's genuinely baffling that many people don't seem to trust the designs included on a product website or in the owner's manuals. They seem to think that some ulterior motive prevents manufacturers from providing the best enclosure designs possible. It's like they think you need to "know somebody" to get the best design or that you must design it yourself. I hear similar comments from many of my industry peers all the time. It's reached a level that the number of inquiries for a "best enclosure design" would be comical if it weren't for the fact that the questions are frustrating.
What Goes into Subwoofer Enclosure Design
In preparing for this article, I came across a statement that said, "Subwoofer manufacturers' suggested enclosure designs aren't the best, but they are safe," or something to that effect. Well, "safety" is precisely why subwoofers need enclosures. In most cases, if you bolted a modern sub to the back deck of a sedan, the cone would bottom out, or the suspension would rip apart once you started pouring the power into it. A reader commented on our Facebook page recently that he had a subwoofer installed in a massive enclosure and that it reproduced low-frequency information with excellent efficiency. He also went on to say that the subwoofer ripped itself apart. So, yes, an enclosure is supposed to help control cone motion so that the sub isn't damaged. That statement doesn't mean that the systems don't or can't sound amazing.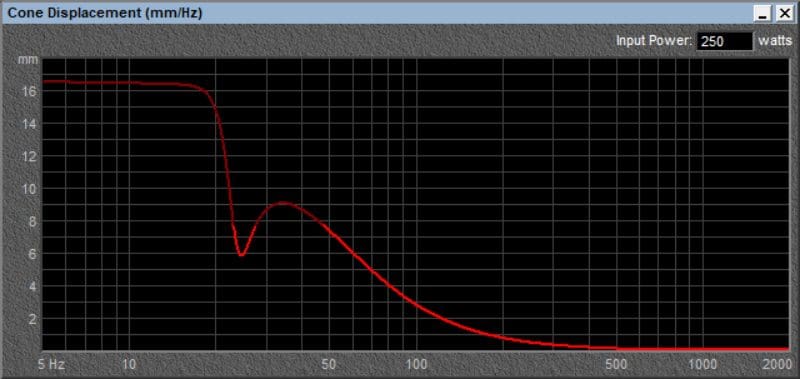 I reviewed a subwoofer enclosure from Rockford Fosgate last year that included a 12-inch driver in a tiny vented cabinet. A quick visual inspection made me wonder if this powered subwoofer solution would produce enough deep bass. Listening to it in my lab, it was pretty good, but it didn't wow me. I then used this enclosure as the basis for an article about measuring a subwoofer's performance in different locations in a vehicle and for a second about the need to equalize a subwoofer system for the best response. During this testing, I noted that the transfer function of the vehicle worked perfectly with the enclosure design to extend the low-frequency output rather than make the system peaky or boomy. This integration of the in-vehicle response demonstrated that the RTTI team (that helps with product development and testing) had tested the design in several vehicles before releasing it. Stuff like this puts a big smile on my face. Several other companies use similar in-car response information in conjunction with their design simulations to offer enclosures that might look unconventional on paper but perform amazingly well in a vehicle.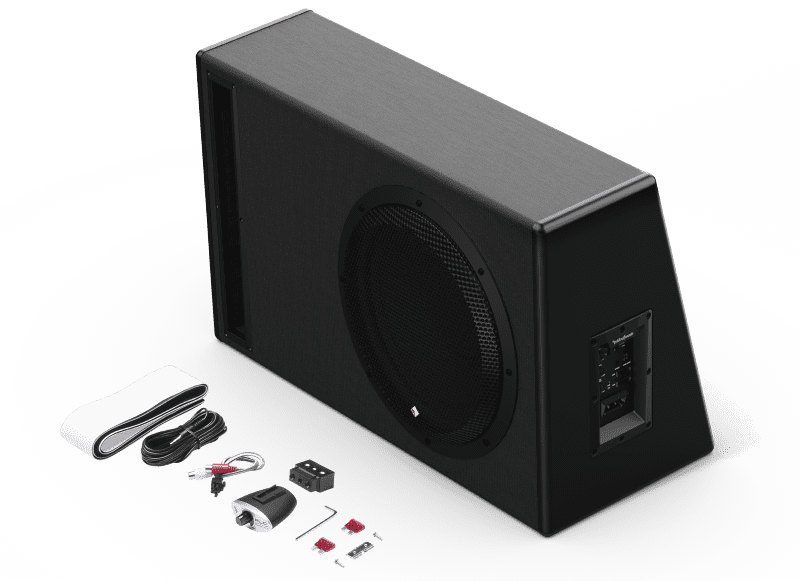 Are Some Enclosure Designs Wrong?
In the late '90s, I formally started reviewing car audio products for a Toronto-based car audio magazine. I tested over 450 products from nearly 100 brands during that decade. One of the very first products I reviewed was a 10-inch subwoofer. The enclosure called for a 0.75-cubic-foot vented enclosure tuned to 31.5 hertz. The spec sheet that came with the woofer called for a 3-inch vent that was 10.2 inches long. Before constructing the enclosure, I modeled it in LEAP 4 and realized that these vent dimensions would have a resonant frequency of 44.7 hertz. The proper tuning for this enclosure required a 2-inch vent of the same length. Confirming a design provided by a manufacturer in simulation software is always a good idea. If you are familiar with low-frequency enclosure simulation software, the process should take two or three minutes.
I've recently been working on several home-theatre subwoofer enclosure designs for a friend. Aside from testing different iterations, we've analyzed and reverse-engineered some popular consumer-grade subwoofer systems. Many of them employ vent designs that, on paper, seem to contradict their marketing materials. When put into operation, especially at higher power levels, the subwoofers perform magnificently and as described. The proximity of a vent opening to the walls of the enclosure and parts of the vehicle can play a significant role in how the system performs. I'll add that I genuinely don't understand the practice of a large-diameter vent being placed up tight against the hatch of an SUV. I'd love to see an impedance sweep of those enclosures at high power levels to see what frequency the vent resonates at when in operation.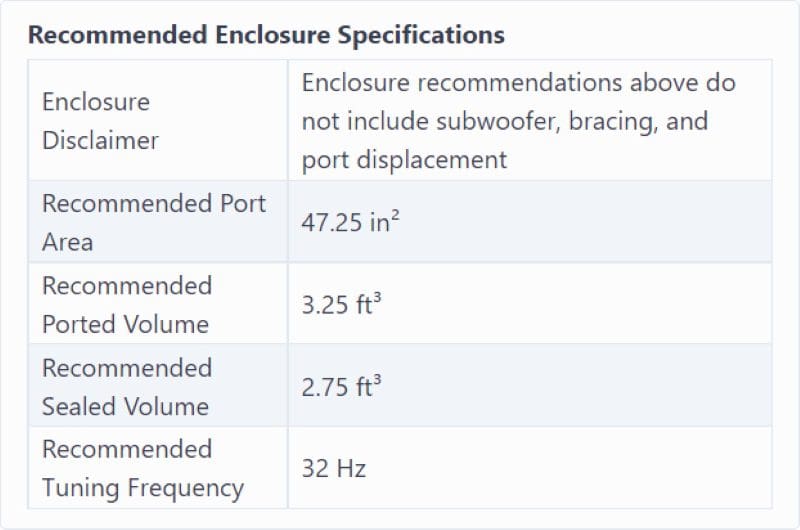 Trust the Manufacturers You Trust
If you're designing an enclosure that uses a subwoofer from a company with an engineering background, trusting their provided enclosure designs is a no-brainer. If you bought a subwoofer from an internet brand or company with their name put on an off-the-shelf design, your guess is likely as good as theirs. This is another excellent example of why it's essential to deal with retailers and brands that are experts in what they do. When it's time to add bass to your car or truck, visit a local specialty mobile enhancement retailer and ask them to construct a subwoofer system optimized for your vehicle and listening preferences. You'll be pleased with the results if you've chosen the right shop and subwoofers.