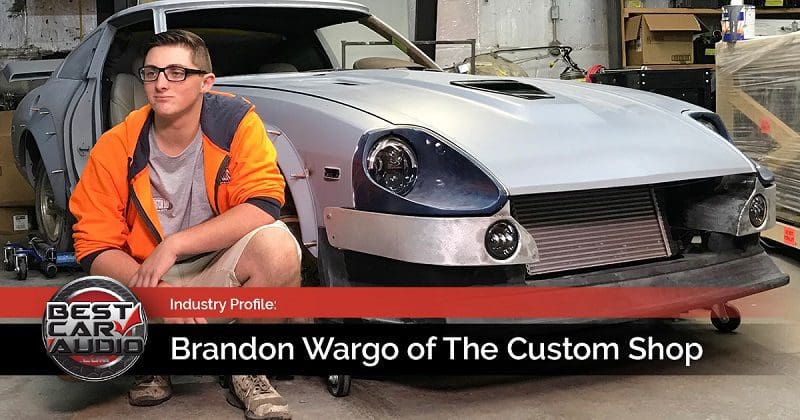 As a person, the environment you are in typically helps shape who you are. It also helps define your skill set, focus and drive to accomplish things that you feel are important. In this article, we will profile Brandon Wargo of The Custom Shop in Flanagan, Illinois, and talk about how this shop has helped him develop as a technician and future architect.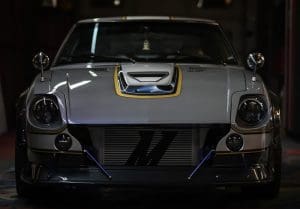 Brandon is studying architectural design at Joliet Junior College and spends time outside of school refining his craft at the shop. Brandon's father, John Wargo, a winner of multiple SEMA Show awards for custom car building and design, runs The Custom Shop and has a team around him that produces some highly coveted custom vehicles. This same team has helped Brandon learn about the correct way to design suspension upgrades, repair and build body panels, apply paint and custom graphics, and even apply electrical updates to a vehicle, including mobile electronics upgrades.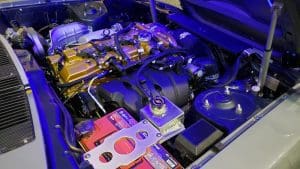 Brandon started his first solo project in 2018, crafting a 1979 Datsun 280ZX into what has become the 2ATZx. This vehicle has too many upgrades and changes to count, but each of them highlights a skill he picked up at the shop. He replaced the drivetrain of the vehicle with a Cadillac ATS 2.0 turbocharged engine and six-speed automatic transmission. He also installed the interior of a Cadillac ATS into the car, including the dashboard, center console and power seats. Dakota Digital gauges display critical information inside the ATS gauge cluster, and the Firestone air-ride controller is where the airbag would have been in the steering wheel, keeping all controls easy to access.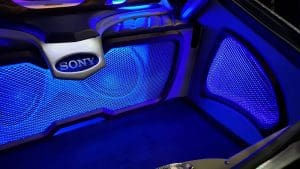 A full Sony sound system was designed to complement the interior. Fully custom door panels were developed to house the Sony XS-GS1631C components, custom backlighting and trim. A Sony XM-GS6DSP amplifier powers these speakers. A Sony XM-GS100 mono amplifier powers two Sony XS-GSW101 subwoofers that are in a custom subwoofer enclosure in the hatch area. The entire system runs off a Sony XAV-AX200SXM head unit for optimal sound output and Apple CarPlay compatibility.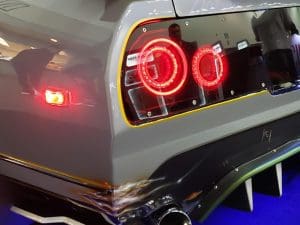 A lover of all things outer space, Brandon wanted to incorporate a space theme into the vehicle exterior. He painted a galaxy on the hood, and the car itself is designed to look like a Star Wars rebel fighter ship. The ground effects are hand-made in a design that looks as though it was grafted right off an X-Wing. The Eastwood Meteor Gray base paint with Chop Top Silver topcoat gives it a spaceship color, and even the backup camera in the rear bumper is a TIE fighter. The more you look at the vehicle, the more the design elements and attention to tiny details stand out. The MagnaFlow exhaust sounds incredible and is the beneficiary of the output of the engine resulting from a Mishimoto intercooler.
We can't wait to see what Brandon comes up with next! He would like his next project to be an R34 Nissan Skyline, and we have no doubt it will be stunning. With attention to detail like his at only 19 years old, we want to see the buildings he designs with his architectural design degree down the road.