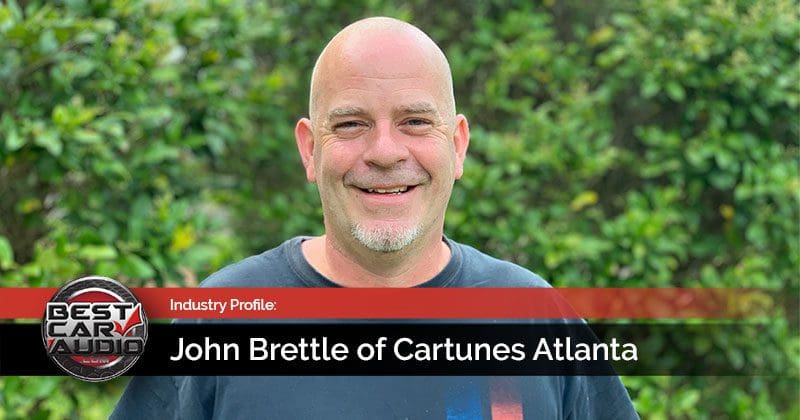 John Brettle got his start in the mobile enhancement industry in 1991. Even as a child, he enjoyed building things and loved both cars and music. In high school, he took art and shop classes and frequently found himself helping friends construct subwoofer enclosures and install amplifiers in his parents' driveway. John told us that he's worked at four shops over his career and learned many tips about how to do things right — and occasionally, what not to do — from his co-workers.
Mobile Enhancement Industry Experience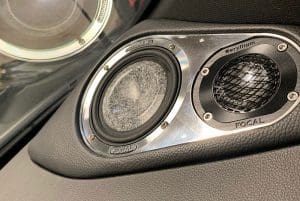 Formal training hasn't been high on John's priority list, but thanks to his extensive hands-on experience and a strong understanding of electromechanics systems, he's able to create many of the same projects as his peers by envisioning the finished product and working backward through the fabrication and design process in his head. Over the last few years, he's invested time in learning CAD so he can operate the CNC router at Cartunes of Atlanta. He also bought himself a CNC laser and he uses that, in conjunction with the router, to create finely detailed parts for his projects.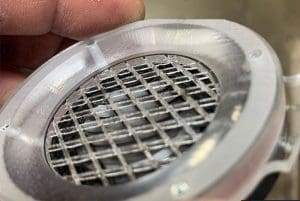 John says that he feels tools, even those as large and expensive as his CNC laser, are part of providing himself with the means to deliver top-quality solutions and get things done quickly and efficiently for customers. He's also invested in an oscilloscope, RTA equipment and extensive selection of router and CNC bits. He partially credits his tool investment for being able to transform the creative ideas in his head into real-world products in a timely fashion.
Project Design and Creativity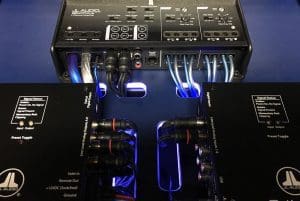 John doesn't credit any single person as a mentor, but mentioned that the work of Tom Miller, Jeremy Carlson, Justin Marks and Erick Markland inspires and motivates him. He loves what they create and he pushes himself "to be on their level," as he puts it. John added, "Dave Koz is a true beast. The builds he did on back-to-back Bentleys were crazy. Totally inspirational!"
John makes a conscious effort to ensure his installations don't follow any sort of "cookie-cutter" design. He wants to be creative about every aspect and make them unique. The investment in CAD has been a fundamental part of this. This creativity has paid off on many levels, and as happens with skilled people, his hard work has been rewarded with more projects. He is currently working on a complete custom interior for a 1969 Pontiac Firebird where the client asked that the results remind him of a Porsche Panamera.
Recognizing the Present and Future of Car Audio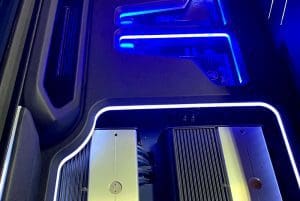 John recognizes that the crazy painted fiberglass builds in Civics and Mustangs have, just as with the vehicle owners, evolved into classy, integrated work in a new BMW or Mercedes-Benz. Musical tastes have changed and expectations of the clients have, thankfully, improved. Owners want true, high-quality audio, not just something that looks cool. As an industry, John feels we need to continue to grow in this direction, delivering projects that look and sound amazing to meet the needs of these clients and their families.
John told us that he lives by the mantra of remembering who you are, being the best you can be and not trying to be someone you aren't. You can follow his work on the Cartunes of Atlanta Facebook page, Twitter and YouTube.