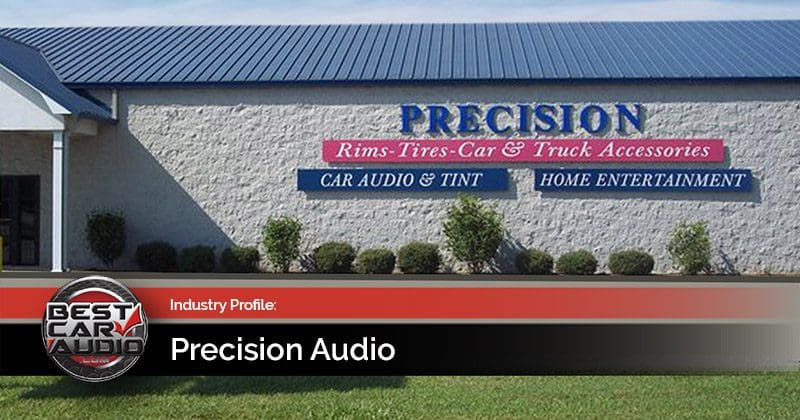 Precision Audio in Bainbridge and Thomasville, Georgia, has a history of providing clients with mobile electronics and truck accessory upgrades that extends back to 1987. David Powell, the owner of Precision Audio, had been a manager at a furniture store before moving back to Bainbridge. Although selling furniture paid the bills, he was far more interested in selling home electronics and entertainment solutions. Just as he was getting settled in Bainbridge, he had the opportunity to buy a local electronics store that was similar to a Radio Shack. The store offered home stereos, turntables, console televisions, portable radios and car audio upgrades. After a few years, David realized that the majority of his business was in the mobile electronics categories, so he shifted the focus of his store to provide car and truck owners with upgraded sound system solutions. As the store evolved, he brought in truck accessories to become a one-stop automotive accessory shop for his clients.
Precision Audio Store Locations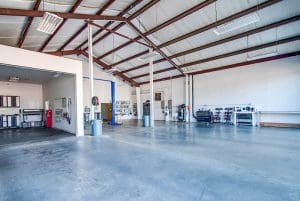 The original Precision Audio location in Bainbridge has expanded three times and is currently 8,250 square feet, including the showroom, installation bay, window tinting area and a building dedicated to Line-X spray-on bedliner installations. The new 10,000-square-foot store in Thomasville has been renovated top to bottom and opened in December 2018.
Both showrooms are equipped with interactive displays that allow clients to experience audio system upgrades and backup cameras much more in a hands-on environment. As truck accessories are a big part of the business at Precision Audio, there are also displays for grille guards, tool boxes, bed covers, wheel and tire packages and WeatherTech floor mats at both locations.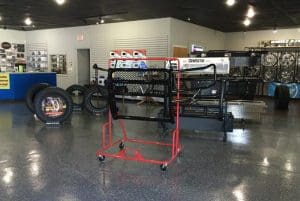 Being in the South, window tinting is big business. David has invested in computer-controlled plotters to ensure that each vehicle is tinted perfectly and that there are never any scratches or marks left on client vehicles. Likewise, Hunter wheel mounting and Road Force balancing equipment establish a smooth and safe ride for their wheel and tire clients.
Sales and Marketing Philosophy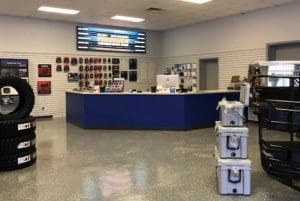 Over the decades, David has tried every marketing avenue possible. Through those years, the dedication to delivering top quality service during and after the sale has been the key to the company's success. The staff members at Precision Audio go out of their way to make sure each client is happy with their purchase, and they follow up a few days after each transaction to answer any questions and make sure everything is perfect. Because Precision Audio is located in relatively small towns, word-of-mouth advertising and exemplary service are not only their focus but their trademark.
Precision Audio has a detailed website that includes information about the products and services they offer, as well as an extensive portfolio of projects they have completed. Their Facebook page shares informative and educational articles with followers and relays content from their website. They mail flyers to their clients every other month to let them know what's new and to remind them that they are available for window tint, car audio upgrades, truck accessories and more.
The Staff and Brands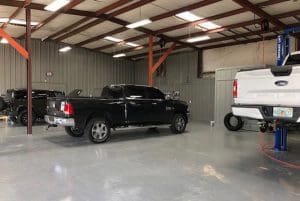 The managers at the Bainbridge and Thomasville locations have been with Precision Audio for more than 15 years. Their product knowledge, experience and training give them the background to serve clients without having to stop every few minutes to look up information. They know which trucks need a leveling kit or lift kit to fit the tires clients want. They can tell clients about the options that exist for bumpers, grille guards, nerf bars, side steps, lighting and more without searching catalogs or calling suppliers. It may seem old-fashioned to have this information instantly available, but clients truly appreciate their knowledge and expertise.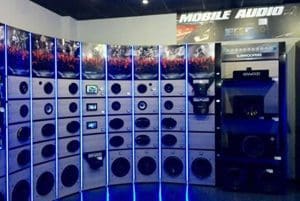 Since day one, Precision has been a Rockford Fosgate and Pioneer dealer – that's more than 30 years! Kenwood was added in 2013, and they added JL Audio late in 2018. This combination of brands gives the team all the tools they need to ensure that car, truck and SUV owners get the sound system upgrades they want. The Precision team works closely with WeatherTech, Camlocker, Ranch Hand, Rough Country, Undercover and Westin on the truck accessory side of the business.
If you live in or near Thomasville, Bainbridge, Tallahassee or Valdosta and are looking for benchmark customer service and amazing workmanship, drop into either Precision Audio location to find out about the upgrades that are available for your car, truck or SUV.