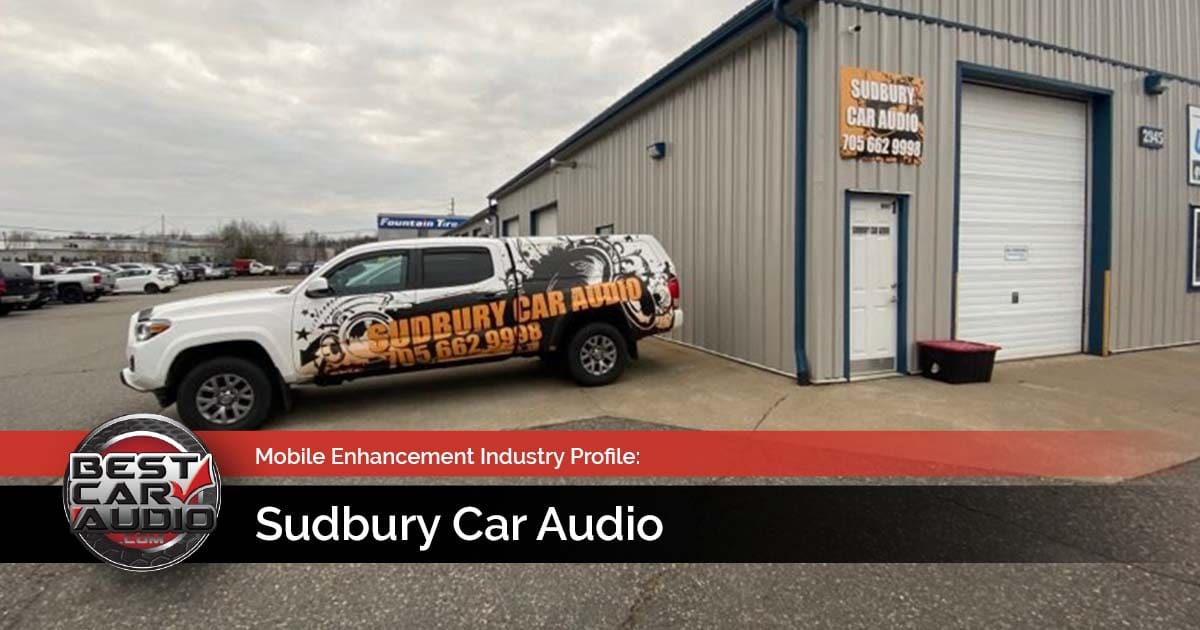 Conrad Leduc is the owner and head installer at Sudbury Car Audio in Val Caron, Ontario. Conrad opened the 1,200-square-foot shop in 2017 after many years working at other retailers in the area. With its suite of premium products and a commitment to customer satisfaction, the store has garnered a well-deserved reputation in Northern Ontario for delivering premium audio system upgrades.
Audio System Upgrade Specialists
As Conrad's shop is about 400 kilometers north of Toronto, it would be reasonable to assume that it would balance its efforts between audio upgrades during the summer months and remote car starters in the winter. Such is not the case. Conrad has chosen to focus primarily on audio solutions and has amassed a selection of brands intended to give his clients the performance and reliability they expect. Conrad recently restyled his showroom and has dedicated interactive displays for ARC Audio, Morel, JL Audio and Focal speakers, subwoofers and amplifiers. Motorcycle, powersport and marine audio upgrades are also common projects at the store.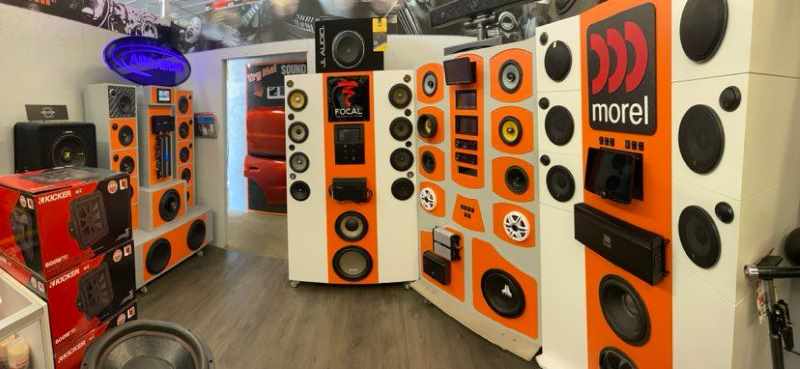 Taking advice from his peers in the industry, Conrad chose to expand his team by bringing on installation technician Joshua Humpfrey in the summer of 2021. Joshua is new to the industry, but under Conrad's supervision, is learning the ropes and helping improve the company's efficiency. Joshua's assistance has allowed Conrad to work on growing his business. Sudbury Car Audio also works with a local high school's cooperative education program. He has a student at the shop a few days a week to help and learn.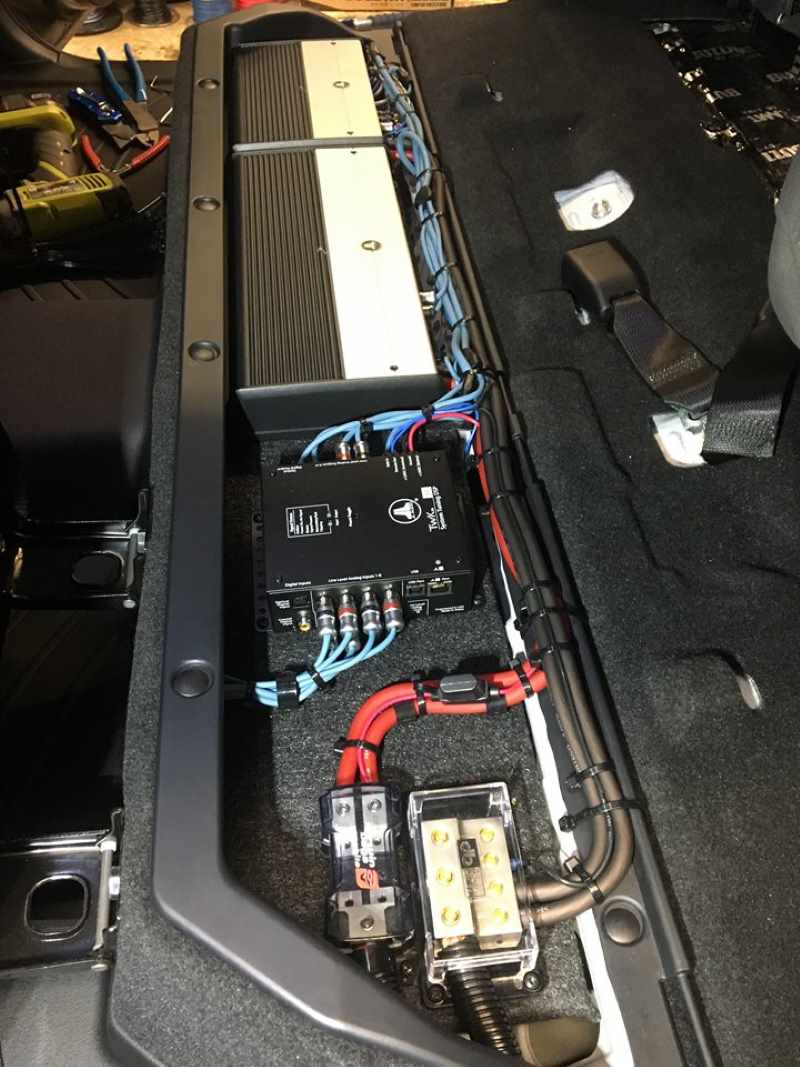 Car Audio in the Great White North
Unlike markets in Toronto, Montreal and Vancouver, Northern Ontario doesn't have as many affluent customers driving high-end European and exotic vehicles. As such, Conrad chose a Toyota Tacoma for the company demo vehicle. He told the BestCarAudio.com team that being able to demonstrate an audio system that delivers excellent tonal balance, realistic staging and great imaging has transformed his clients' perception of what true high-end mobile audio can offer.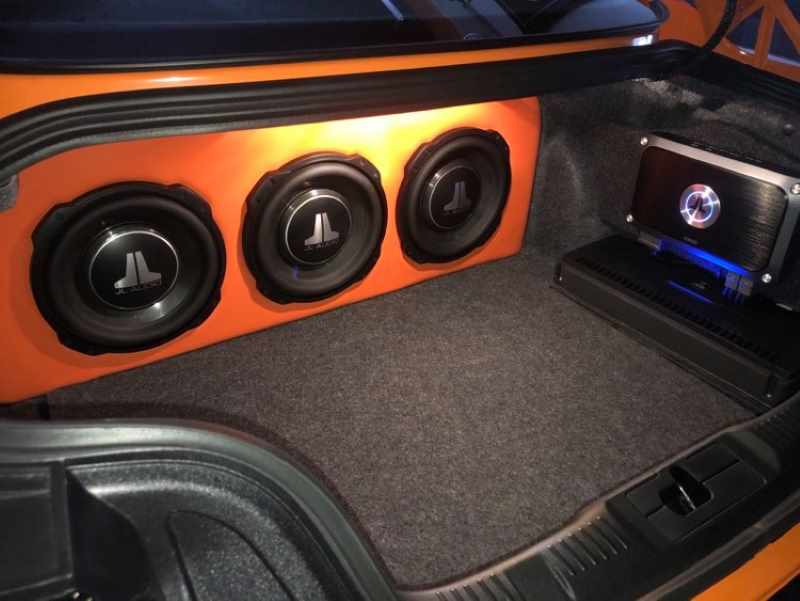 Conrad recently invested in one of the first two JL Audio MAX audio measurement systems and is learning its features and capabilities so he can deliver better results in systems with digital signal processors or aftermarket source units with advanced configurability options.
An important facet of upgrading the audio systems in modern vehicles is working with factory-installed infotainment systems that can't be replaced. The JL Audio MAX and other tools in their arsenal allow the Sudbury Car Audio team to measure audio signals from the radio or amplifier. Using that information, they can decide how best to design, install and calibrate an upgrade to deliver more accurate performance.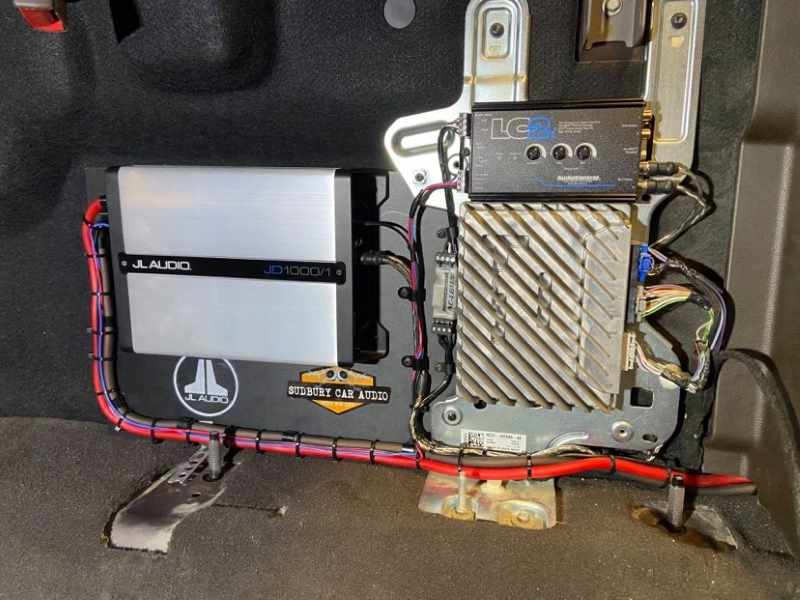 Aside from audio upgrades, Sudbury Car Audio offers safety and collision avoidance solutions like backup cameras and parking cameras. Lighting upgrade solutions include headlight bulb replacement, LED light bars and cubes and safety beacons. The shop also offers vehicle accessories like floor mats, dash cameras and seat heater upgrades.
Sudbury Car Audio has an installation bay with room for a single vehicle, providing ample space around the vehicle to work safely. A centrally located toolbox gives Conrad and Joshua quick access to anything they need. Each technician has his own workbench, and the shop is well-stocked with radio installation kits, wire harnesses, power and speaker cable rolls and accessories. Conrad mentioned that he had the opportunity to purchase shelving from the local Future Shop when they closed their installation departments across Canada. Conrad used to work there, and this ode to his history is a pleasant reminder of how far he's taken his company and career.
His plans for Sudbury Car Audio include finding a larger facility where they can work on more vehicles and take on longer-term projects. Conrad also wants to build a dedicated fabrication shop and hone his custom installation skills further.
If you are in or near Sudbury, Timmins, North Bay or Sault Ste. Marie and are interested in having the sound system in your car or truck upgraded, get in touch with Conrad and the team at Sudbury Car Audio. You can learn more about them on their website or Facebook page.