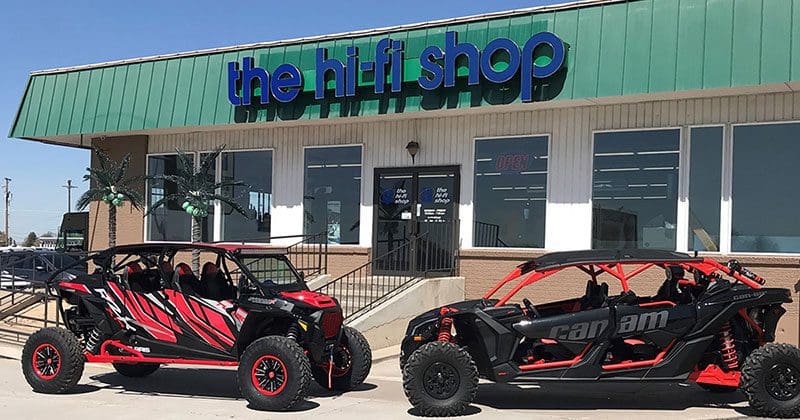 Located just off Interstate 15 in the heart of Roy, Utah, The hi-fi shop has delivered amazing mobile audio and accessory upgrades to clients in Weber, Morgan and Davis counties clients since 1961. With focus on customer service and a heritage that extends back many decades, it's no surprise that their clientele has returned generation after generation to enhance their cars, truck, motorcycles, UTVs and boats with top-quality products and services.
Exceptional Quality and Customer Service
Led by Jason Harris, the hi-fi team includes four salespeople and six installation technicians. Jason credits the success and longevity of the business to the family-like interaction between the staff and their friendly approach to customer service. Each team member is more than willing to share what they have learned to improve the solutions the company can provide to their customers. The staff members know that their job is to ensure that clients' expectations are not only met but exceeded at every chance. This commitment to doing each task the right way, the first time, is what keeps people coming back and referring their family members and friends.
If you follow the team on Facebook and Instagram, you'll see that they have a long history of hosting outdoor events like The Beat Off stereo system sound-off. Rockford and Alpine bring their demo vehicles to these shows, so clients and enthusiasts see the latest technologies and experience over-the-top installations.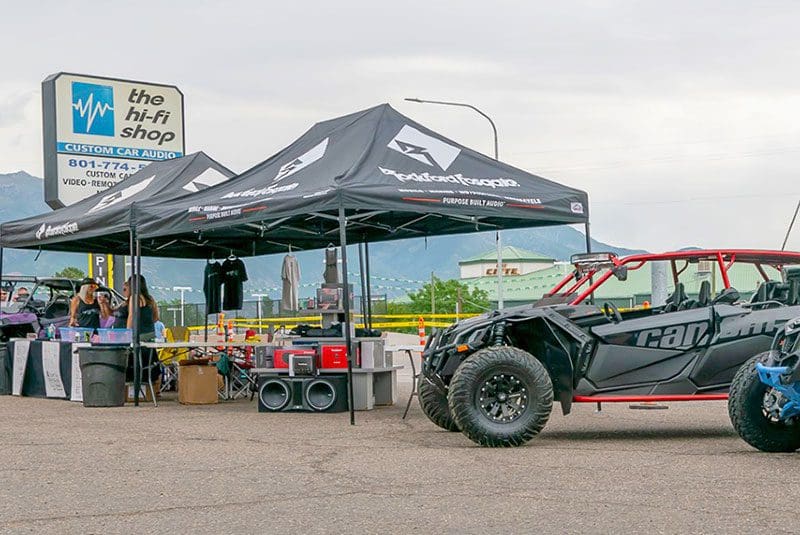 Their 12,000-square-foot facility includes a massive showroom with interactive displays that allow clients to experience upgrade solutions from brands like Rockford Fosgate, Alpine and Clifford. While many shops maintain a narrow focus on one aspect of the mobile enhancement industry, Jason and the hi-fi shop team cater to everyone from the traditional car audio client to motorcycle, boat and UTV owners looking to take their entertainment to the roads, rivers and trails. The motorcycle and powersports offerings from Rockford Fosgate and the Jeep-specific solutions from Alpine have brought new clientele into the store.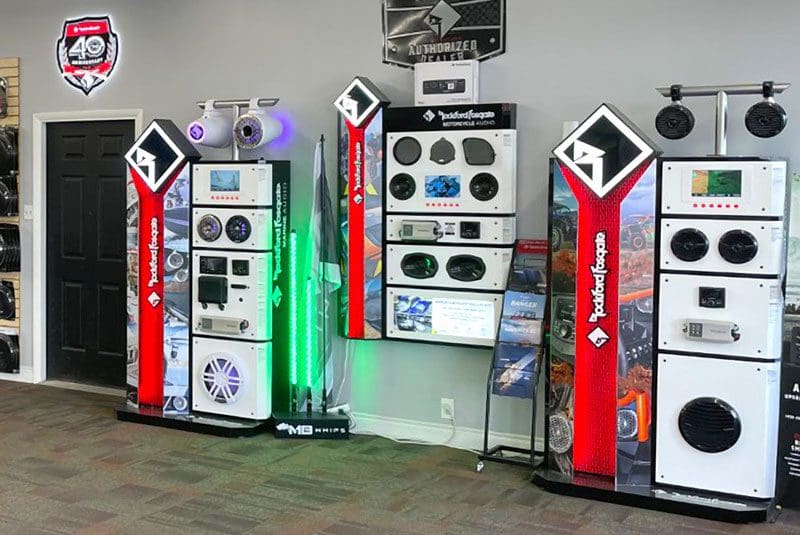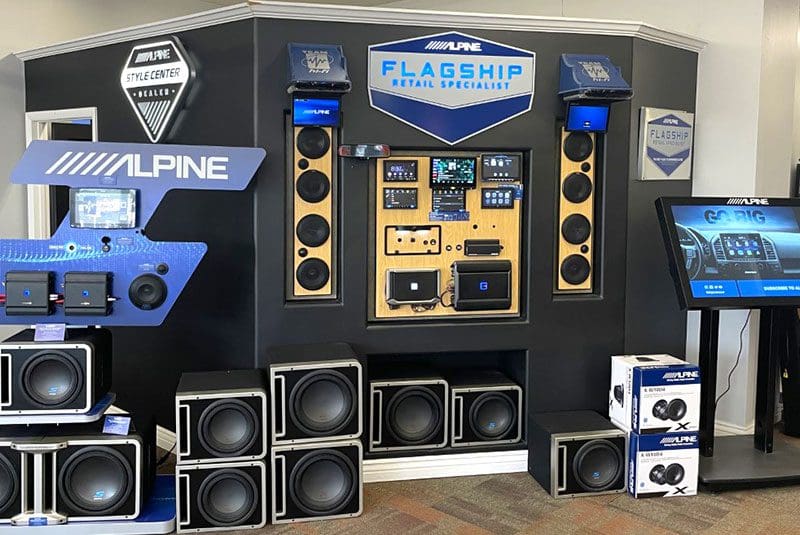 As important as audio upgrades are, the team also offers remote car starters and keyless entry solutions from Clifford. While it gets plenty cold from December through February, their remote starter solutions are just as welcome when the mercury gets into the 90s in June, July and August. Another service that helps make vehicles more comfortable in the summer is window tint. They offer SunTek films that do a great job of keeping the interior of their clients' vehicles cool.
Modern Installation Services Create Masterpieces
Though the company never forgets its heritage, they aren't afraid of moving forward and investing in their future. Their huge fabrication room is equipped with a Laguna Tools SmartShop EX laser that allows the team to cut and etch plastics and other materials with amazing precision. Of course, a large table saw and multiple router stations are always ready to go and include a dedicated dust collection system. They also have a Miller welder to create a steel framework for more complex projects.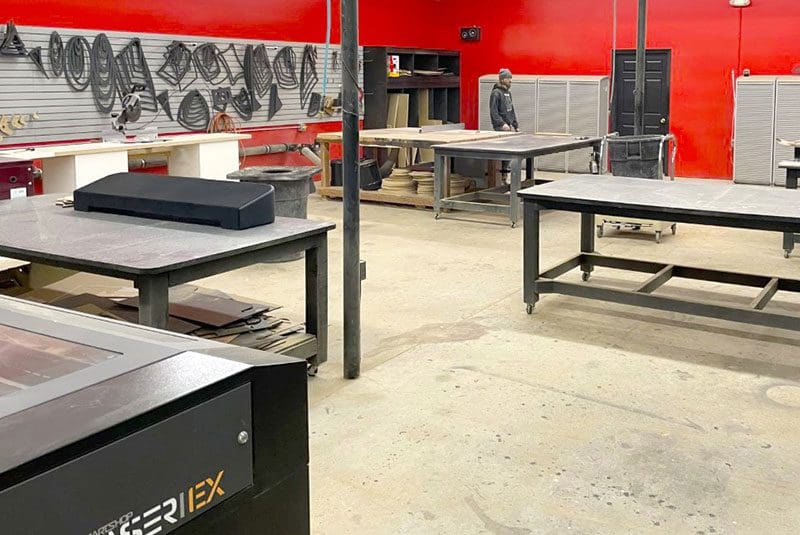 The installation area has enough room for each technician to work on his project without encroaching on the rest of the team. This space keeps the vehicles and their components safe when in their care. Whether the technician is performing a simple speaker replacement or radio upgrade, or is deep into a multi-day custom build, they have everything they need to work efficiently.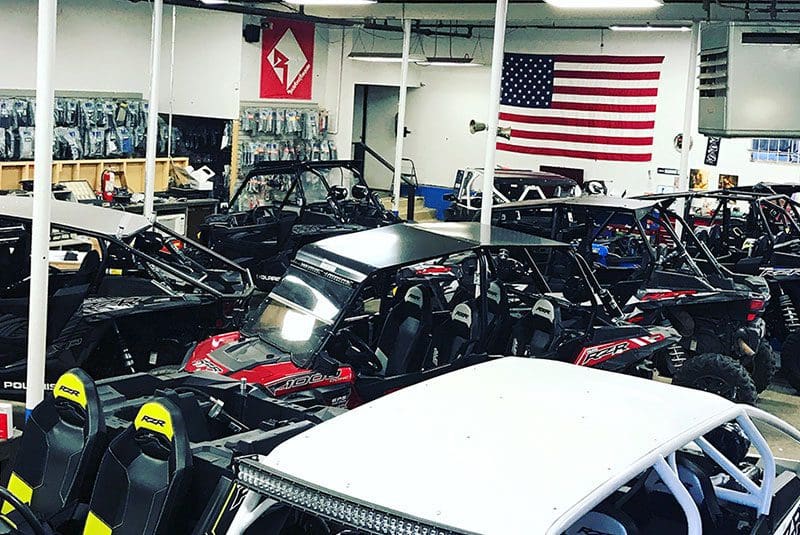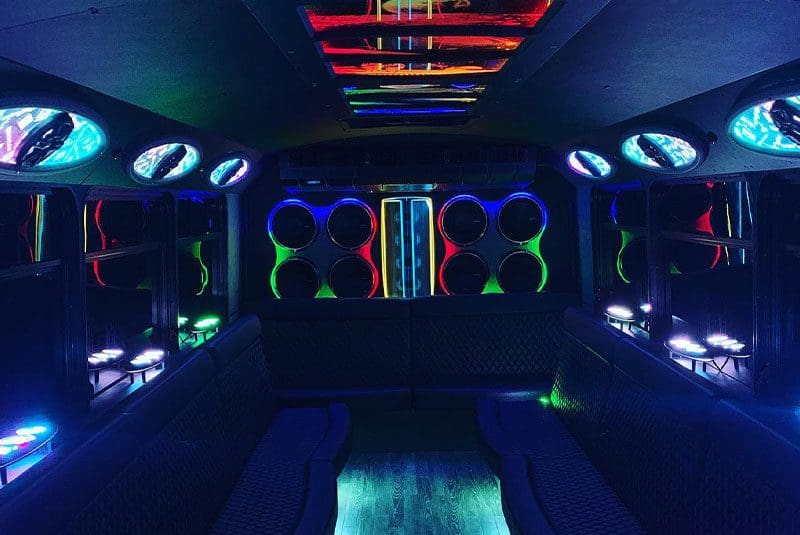 Upgrade Your Vehicle Today!
If you live in the Roy, Utah, area and are shopping for new speakers, a multimedia receiver with Apple CarPlay, subwoofers or a sound system for your motorcycle or side-by-side, drop by the hi-fi shop. Their team would be happy to design and install a solution that will meet your needs. You can learn more about the solutions and services they offer by visiting their website, Facebook page or Instagram feed.