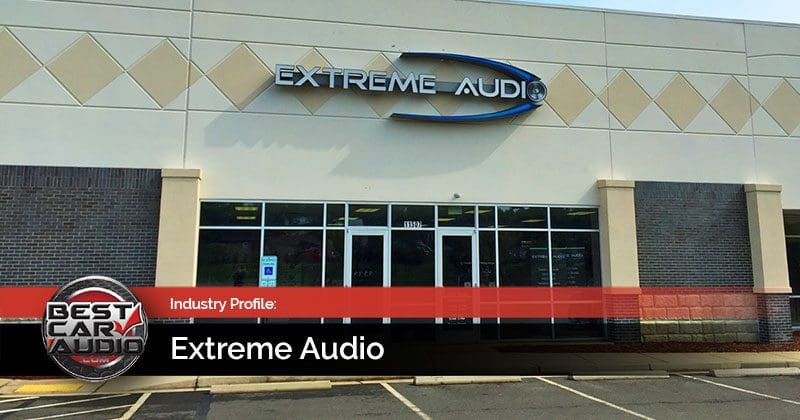 Extreme Audio is a two-store mobile enhancement retailer located in the Richmond, Virginia, area. Mike Bartells opened Extreme Audio in 1999 after recognizing a limited future with his previous employer. With a goal of remaining in the industry for the long haul, Mike took a calculated chance on starting his own business. Within two years, Extreme Audio moved into the Mechanicsville location that had been occupied by his now-defunct former employer.
Mike told us that he chose the Mechanicsville location because it's outside of the downtown Richmond core and in an area where people prefer to buy locally. Clients in the area also seem to care about customer service and quality solutions more than just price. This philosophy works perfectly with Mike's vision for the store.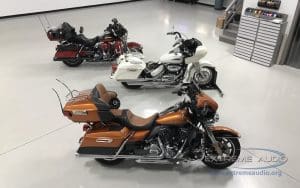 Extreme Audio opened a second store in on the other side of Richmond in Midlothian in June 2015. While many clients were willing to make the drive across the city, the Midlothian area was growing quickly and having someone local worked in everyone's favor. The Midlothian store is located next door to a Harley-Davidson dealer, which fits perfectly with Extreme's expertise in motorcycle audio upgrades.
Clean and Functional Showroom Space
Both stores are modeled on the philosophy of showing clients the solutions that are available for their vehicles with a fully interactive experience. Products are grouped by technology, so backup cameras and safety systems, lighting, audio upgrades and marine solutions each have dedicated demonstration areas.

As you can see in the photo of the Mechanicsville showroom, Extreme Audio showcases a good-better-best approach to installation options. The trunk panels, A-pillars and sail panels on display give clients a clear vision of just how extreme the Extreme Audio fabrication team can get with their vehicle.
Installation Bay and Fabrication Area

The installation areas in each store are well-organized and well-lit to make them a safe and efficient place for vehicle upgrades. Both stores are equipped with all the equipment necessary to test audio systems for proper integration and predictable performance. The same "test first" philosophy applies to even the simplest remote car starter installation, lighting upgrade or accessory installation to ensure that the client will get the experience they expect. One thing that separates Extreme Audio from many shops is the drop-down trickle-chargers they have installed in the bays. These chargers ensure that vehicle batteries aren't drained while the installation team does its work.
The Extreme Audio Team and Its Clients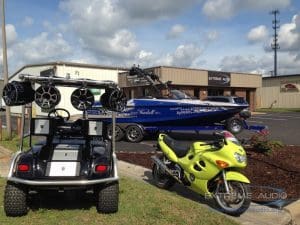 Extreme Audio is blessed to have a crew of mobile electronics industry veterans with a diverse skill set. This flexibility ensures that the technician who is assigned to each task is a genuine expert. It's an approach that works well with a local clientele that drives a diverse selection of vehicles. One day, the Extreme crew may be adding a remote car starter to a Mercedes-Benz or a Subaru, then upgrading the audio system on a Harley or installing a new radio and lighting in a Jeep Wrangler.
Marketing the Extreme Audio Difference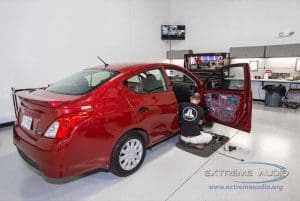 Extreme Audio focuses primarily on online advertising. They post articles about the projects they've completed on their website and Facebook page to show clients the services they offer. Mike mentioned that they are equally proud of the visible result of each project as with the behind-the-scenes cable routing, electrical connections and mounting procedures. You'll find an extensive repertoire of their work on their website at www.extremeaudio.org and their Facebook page.
Award-Winning Customer Service
Extreme Audio takes pride in delivering a unique experience to its clients. From the greeting customers receive on the phone or when they walk through the door, to the interview process used to qualify a client's requirements, the entire process ensures a solution-based result for each client while eschewing the standard goal of simply trying to "sell stuff" that other retailers seem to focus on.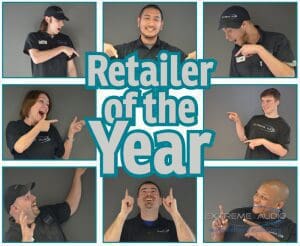 In 2013, Extreme Audio won the prestigious Mobile Electronics Magazine Retailer of the Year award. This award recognizes the retailer that demonstrates the highest level of professionalism, expertise and world-class customer service as voted by their industry peers. For many in the industry, being recognized for your efforts is the ultimate achievement, and Extreme Audio is certainly a worthy recipient.
If you are in the Richmond area and are looking for assistance in enhancing the audio system performance, functionality or convenience of your vehicle, contact the team at Extreme Audio in Midlothian or Mechanicsville.