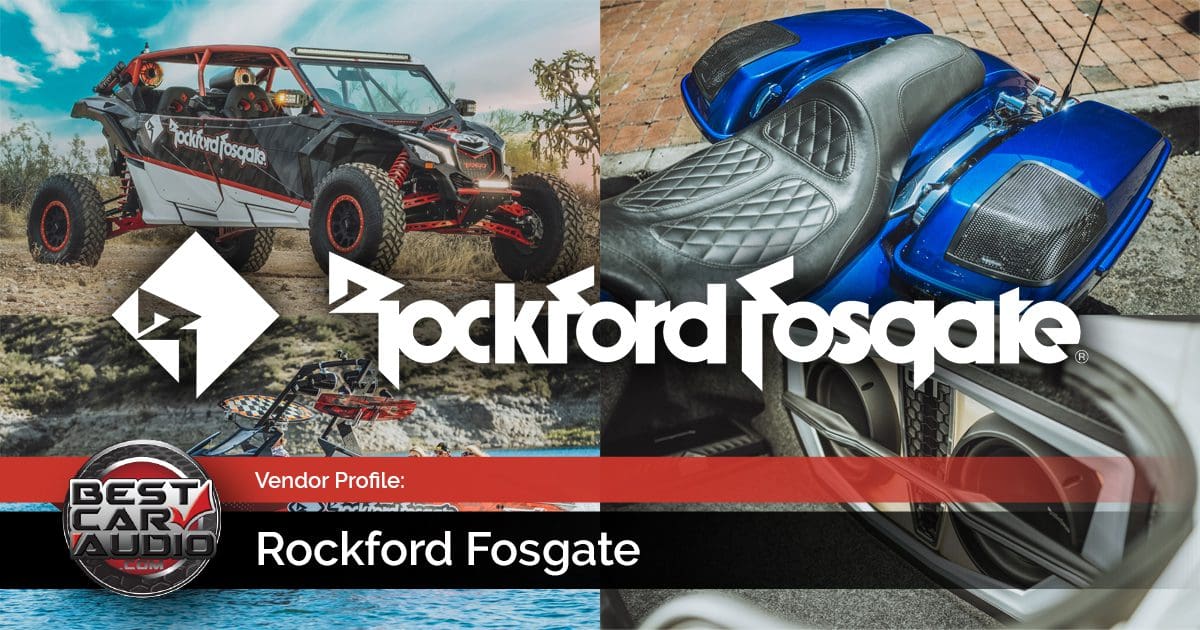 For those serious about their mobile audio systems' sound, the Rockford Fosgate name is instantly recognizable. What started with the first high-power car audio amplifier has exploded into a globally recognized brand that continues to shape the industry's landscape. Rockford is a one-stop shop for great car audio, from high-power subwoofers, amplifiers and speakers for your car, truck or SUV to amazing motorcycle, powersports and marine audio upgrade solutions.
A Brief History of Rockford Fosgate
Jim Fosgate debuted the Fosgate PR-7000 amplifier and its revolutionary PowerPunch equalization circuit to the world in 1973. In those times, this 2 x 35-watt amp was something that music enthusiasts could only dream of. Jim went on to work on surround sound processing for the movie and television industry, and his name is on at least 19 patents.
Rockford Fosgate jumped into the limelight during the car audio boom of the '80s, and its Punch and Power Series amplifiers and subwoofers were at the forefront of this charge to provide amazing sound for those who need to turn the volume up just a little bit more. You instantly knew someone was serious about their music if they had a chrome four-channel Power 1000 in the back of their car or truck. Whether you're cruising to "Cars That Go Boom" or competing in SPL competitions, Rockford audio equipment puts a smile on everyone's face.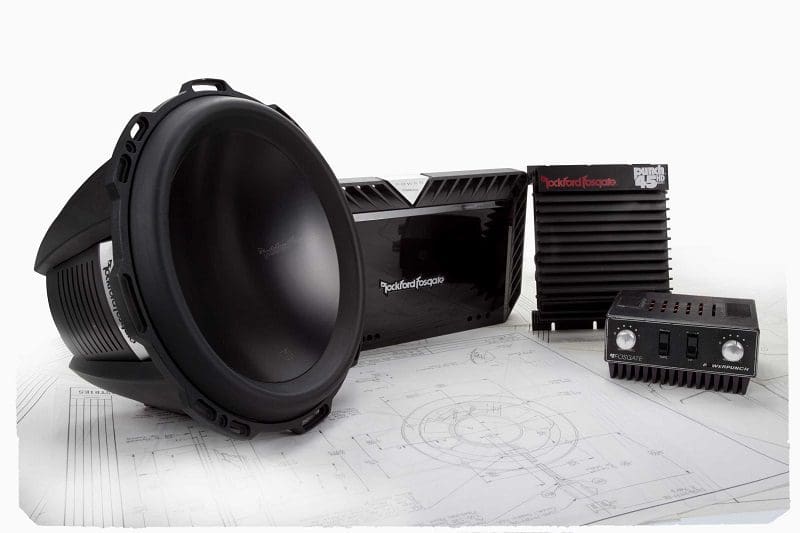 Through the '90s and 2000s, Rockford Fosgate was responsible for creating some of the most amazing show cars in the industry. The vehicles that came out of the Rockford Technical Training Institute (RTTI) showcased revolutionary fabrication techniques, amazing designs and truly unique paintwork. Most importantly, all offered a level of audio system performance that left a permanent impression on everyone who experienced them.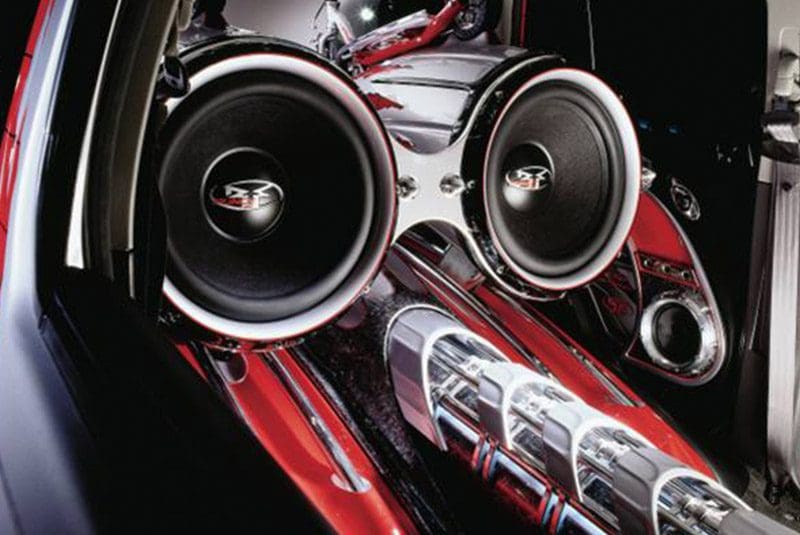 A History of Passion, Based Proudly in the USA
Located in Tempe, Arizona, Rockford has a dedicated team that designs products to deliver the features, performance and reliability customers expect. They've invested in world-class testing equipment like the Audio Graph PowerCube and Audio Precision analyzers for amplifiers, and Klippel analyzers to fine-tune speaker and subwoofer designs, so they sound great when the volume is cranked. Rockford puts each product through environmental testing to ensure that it can handle the coldest winter nights and hottest summer days. It's this level of dedication that separates the Rockford brand from other companies.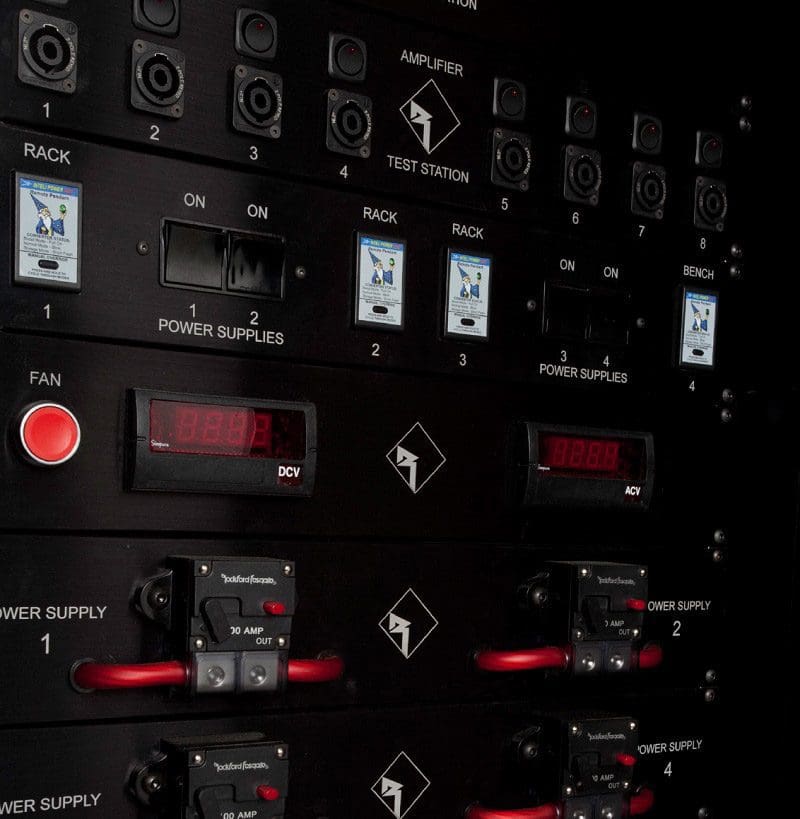 In the last decade, Rockford's focus on marine, powersports and motorcycle upgrades has opened the eyes and ears of an entirely new customer base to high-end audio performance. As they developed a full line of Element-Ready speakers, amplifiers, subwoofers and source units for marine applications, the team quickly realized that enthusiasts would want this same performance on their side-by-sides and motorcycles. Shortly after, they launched a series of application-specific audio system upgrade solutions for Can-Am, Polaris and Yamaha vehicles. These systems include source units, speakers, subwoofers and amplifiers along with the mounting solutions and cabling required to ensure that each upgrade performs reliably and sounds great.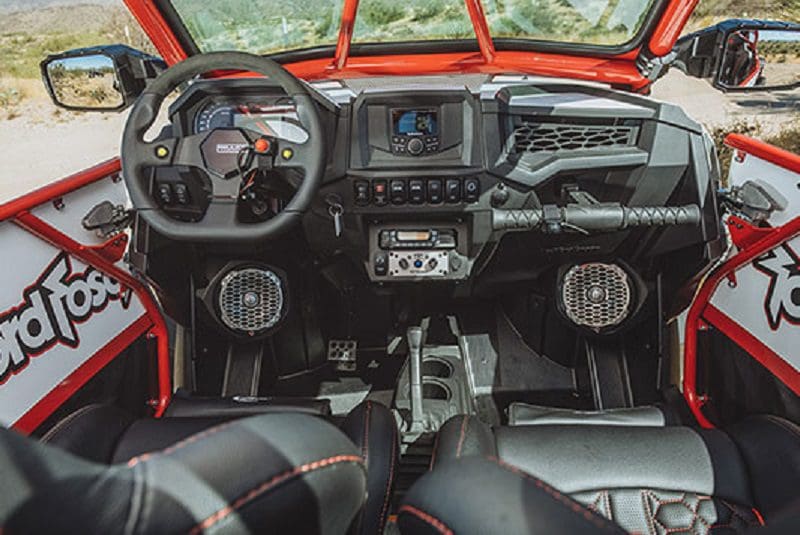 If you ride a Harley-Davidson touring bike, then you probably know someone who has upgraded their audio system with Rockford Fosgate audio equipment. From Harley-specific source units and speakers to high-efficiency amplifiers and model-specific mounting hardware and wiring harnesses, your local specialty mobile enhancement retailer has everything they need to bring your music to life while you ride.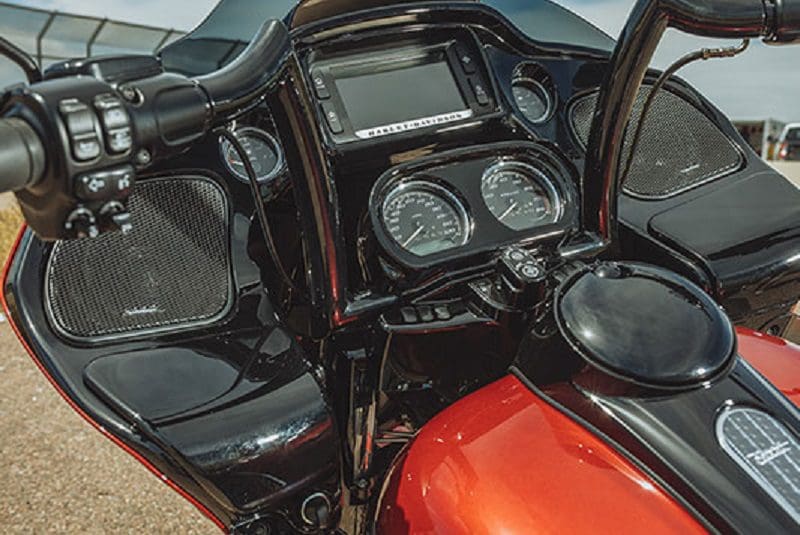 Exemplifying the Good-Better-Best Approach
Visit the Rockford Fosgate website, and you'll see most product categories are broken into three performance levels: Prime, Punch and Power. This is Rockford's good-better-best approach to performance and power handling.
If you need to upgrade a worn-out speaker or want a little bass, then Prime Series products offer excellent value. Punch is the meat-and-potatoes line for those who want to turn the volume all the way up. Punch amplifiers, speakers and subwoofers have even more features and are designed to let you keep the volume cranked all day long.
If you are a true car audio fanatic, then the Power series is right up your alley. From ANSI/CTA-2006-C-compliant 2,500-watt monoblock amplifiers and the Power T3 19-inch superwoofer to audiophile-grade speakers – if you have to have the best, Rockford's Power Series delivers.

Upgrade Your Adventure with Rockford Fosgate
With almost 50 years in the mobile audio industry, no high-performance brand has the combination of heritage and dedication to delivering world-class solutions to its clients. If you're shopping for an audio system upgrade for your car, truck, SUV, motorcycle, boat or side-by-side, visit your local authorized Rockford Fosgate dealer today.