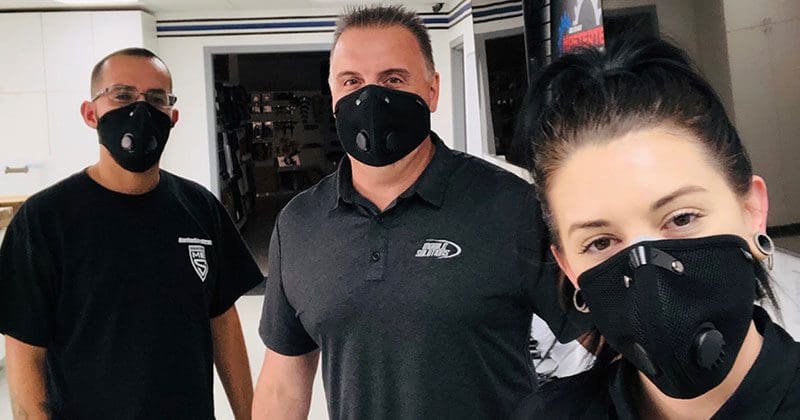 Car audio industry veteran Bryan Schmitt is the owner of Mobile Solutions in Tempe, Arizona. His team has been hard at work building face shields to donate to medical centers around the country to help protect frontline staff from COVID-19. Using the tools they've invested in to create world-class custom auto sound installations and vehicle interiors, they've already churned out more than 2,000 shields.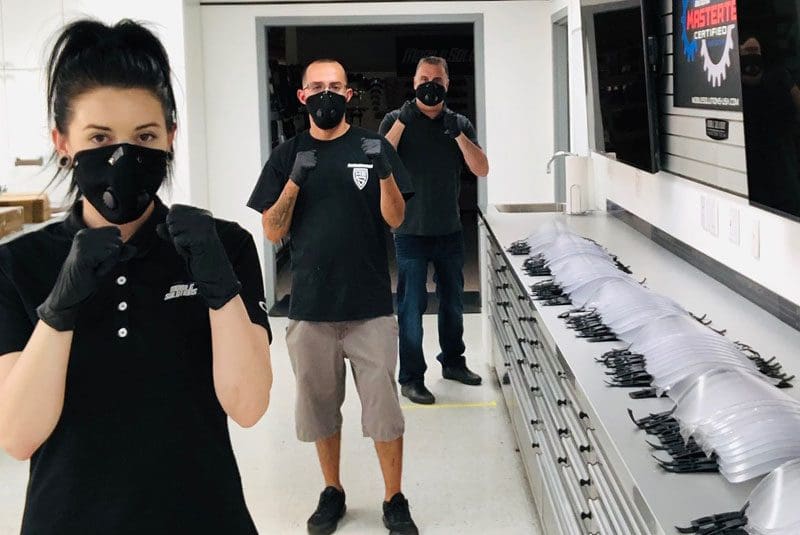 What Is Mobile Solutions?
Bryan started Mobile Solutions to educate fabricators on the process of creating amazing vehicle interiors and custom car audio installations. His team and group of peers run training sessions at the facility and at mobile events all over the world. While they are best known for their work in the car audio industry, their following in the hot rod world has grown at an exponential rate.
The other half of the company provides the tools and materials required by fabricators to do their work. Router bits, templates, shaping jigs, adhesives and sound deadening are just a few of the products they offer.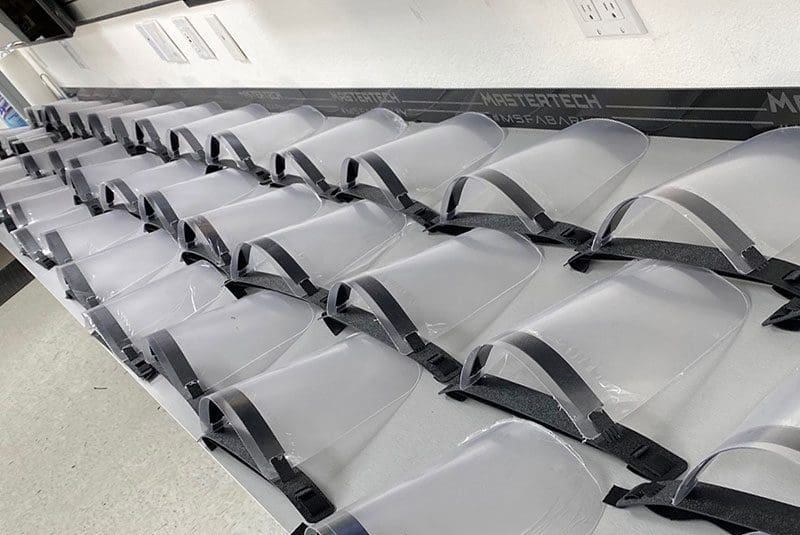 COVID-19 Face Shield Production
Bryan works with a close-knit team of like-minded fabricators from around the country. He is constantly in touch with Jeremy Katz, Jeremy Carlson, JT Torres, Gary Bell, Matt Schaffer and Tom Miller. When Bryan heard that Jeremy Katz at JK Automotive Designs had started making shields in the Boston area, he got Jeremy's plans and set to work.
As is common in the car audio industry, a good design is often tweaked and massaged to suit each application. Gary Bell at Define Concepts in Orange, California, modified Katz's original concept to make manufacturing the shields easier and faster. Bryan purchased all the thin ABS and PETG plastic he could find in Arizona at the beginning of the project to ensure he'd be able to churn out shields without having to wait on material orders.
They've delivered shields to hospitals in Tempe, Phoenix, Mesa and Flagstaff. Since Bryan's wife, Michelle, is from Buffalo, they've sent masks that way as well. One of Bryan's neighbors is a head doctor at St. Joseph's. He stopped by the shop on the way to work to pick up several boxes of shields and hand-delivered them to his staff around the hospital.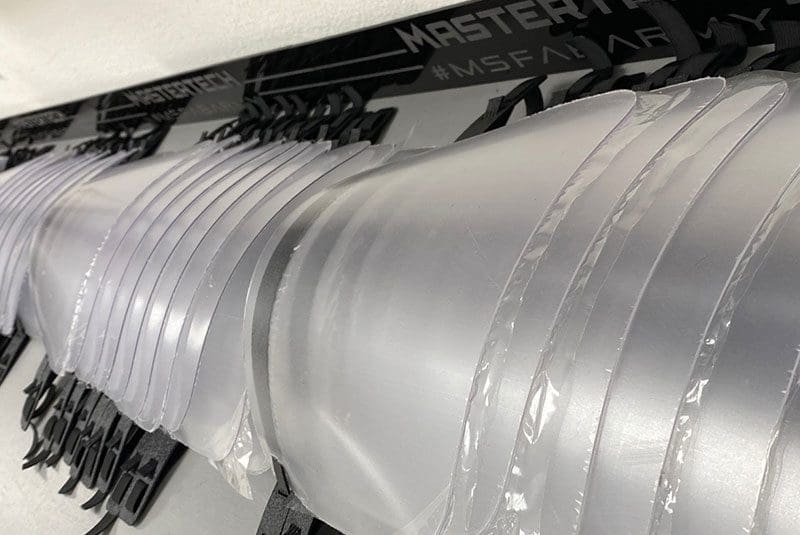 A Call for Help
Bryan got a call from one of the head doctors in the Navajo Nation in northeastern Arizona. They had heard about the Mobile Solutions shields and asked for help to supply their doctors and nurses. Federal funding for supplies was months away, and they were desperate. Bryan set to work preparing a shipment of shields for five Navajo and Hopi tribe hospitals to bolster their defenses against COVID-19. 
Bryan has traveled the world and often fills passports long before they expire. He's constantly reminded that no matter where people live, how they differ in language, color or belief, everyone is equally important. He said, "People are people. We are blessed with the tools and resources to be able to help. It's not often that people working in a luxury industry can step up and make a real difference. What we are doing right now is essential." We'll add that these face shields are, quite literally, saving people's lives. It's a chilling thought, but a fact.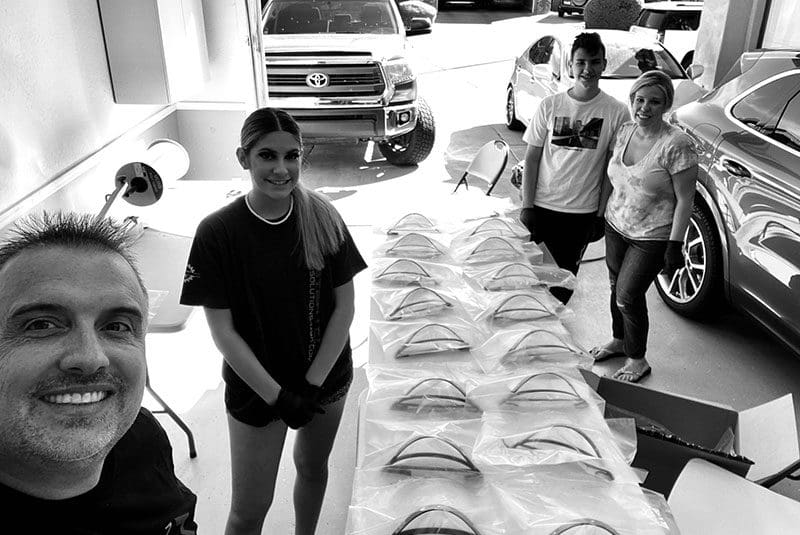 Everyone here at BestCarAudio.com would like to thank the Mobile Solutions team and their extended industry family for their contribution to helping keep frontline medical staff safe. If you'd like to learn more about Mobile Solutions, visit their website, like their Facebook Page, follow them on Instagram and subscribe to their YouTube channel.