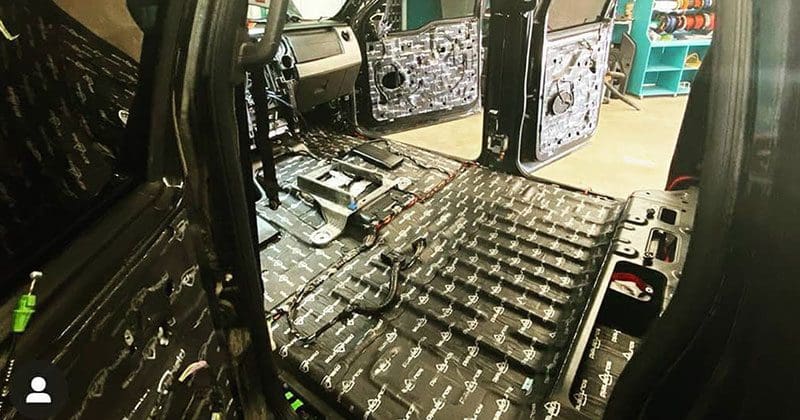 When it comes to choosing sound deadening, not every option on the market is the same quality. Different materials, varying thicknesses of butyl and aluminum, and options for foam or lead mean that some research is required before you settle on a solution. In this article, we'll explain what to look for and what to avoid.
Material and Design Considerations
We are going to assume that you are shopping for a constrained layer damping (CLD) material that you'll have installed on the doors, fenders or floor of your vehicle. In most cases, these products use a dense butyl or vinyl core that is good at absorbing sound energy and converting that energy into small amounts of heat. These materials are bonded to a thin layer of aluminum to provide additional structural stability to the damping sheets. The inclusion of aluminum allows the sheets to span large openings.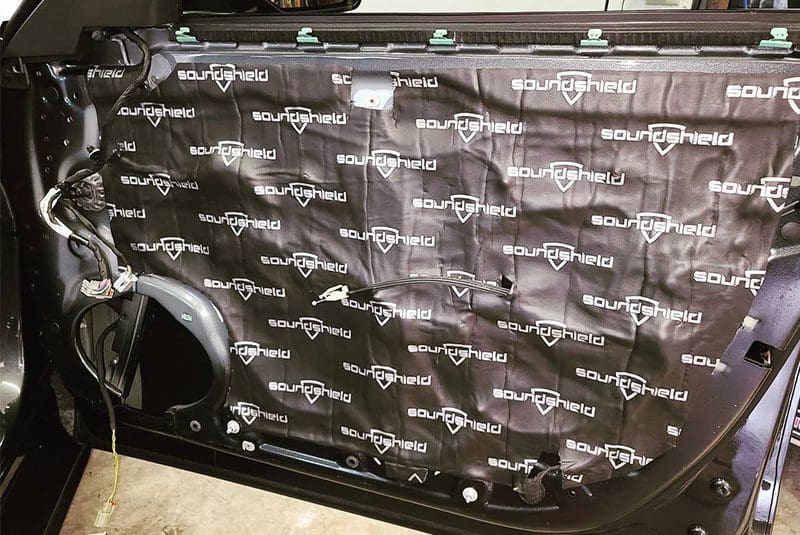 Some companies market their damping materials based on thickness. Thicker materials will absorb more energy. At the same time, they also add more weight to the vehicle. Though the information is nearly impossible to acquire, the quality of a damping solution is based on the composition of the butyl layer. The mixture needs to have a perfect balance of flexibility and strength. You also want a solution that won't turn rock hard in cold weather or become extremely soft when it gets hot.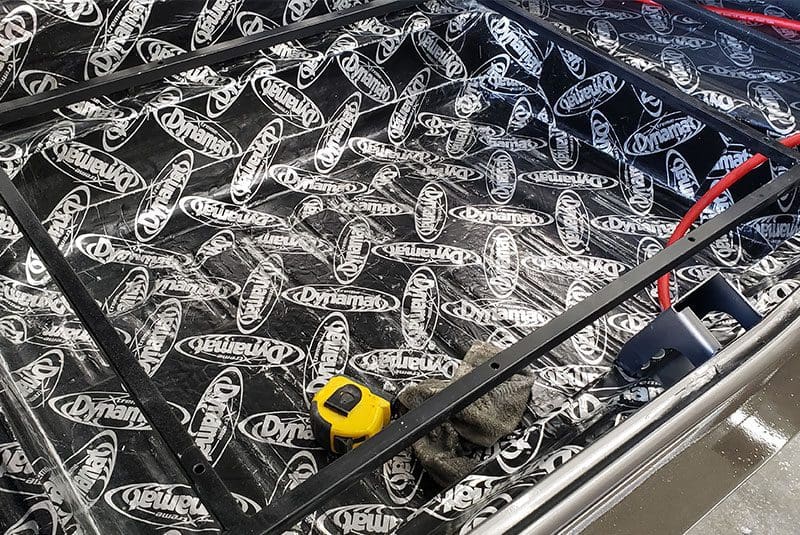 Adhesive Quality and Strength
The performance of the adhesive that holds the damping material in place is far more important than the performance of the damping material itself. If the sheets fall off the doors or roof, you don't get any benefit. Likewise, if the material melts, it will not only release from the mounting surface, it can damage the carpet and upholstery in the vehicle.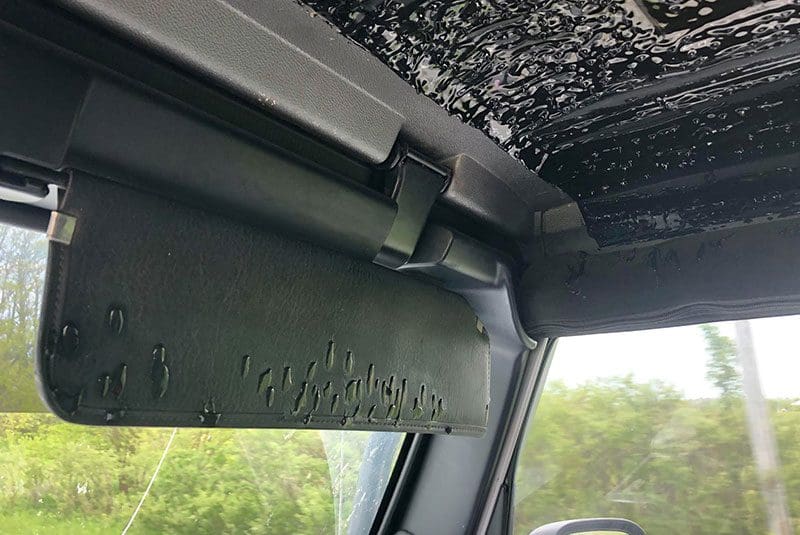 We can't stress enough that you want the best quality sound deadening, not the deadening with the lowest price.
Sound Deadening Solutions That Don't Work
We'll openly admit that we've experimented with inexpensive alternatives to proper sound deadening over the years. Our first attempt used vinyl floor tiles. We bought these from a local hardware store and applied them to the outer door skins and the inner door panel of a vehicle. As soon as the weather got hot, most of the panels fell off. The adhesive simply isn't strong enough to keep them in place, nor is it designed for high temperature environments.
Another old-school alternative to name-brand deadening was to use a product called Ice and Water Shield, also from the hardware store. This a rubberized asphalt material designed to be used along the edges of roofs to prevent water from damaging the wood underneath. While it does come with a pressure sensitive adhesive, it's not strong enough for use on vertical surfaces in a vehicle.
The time wasted in having to remove a gooey mess from the floor of your vehicle negates any potential cost savings that could come from using a product not designed and tested for automotive applications. If the carpet or upholstery is stained or damaged, well, replacing it could be costly.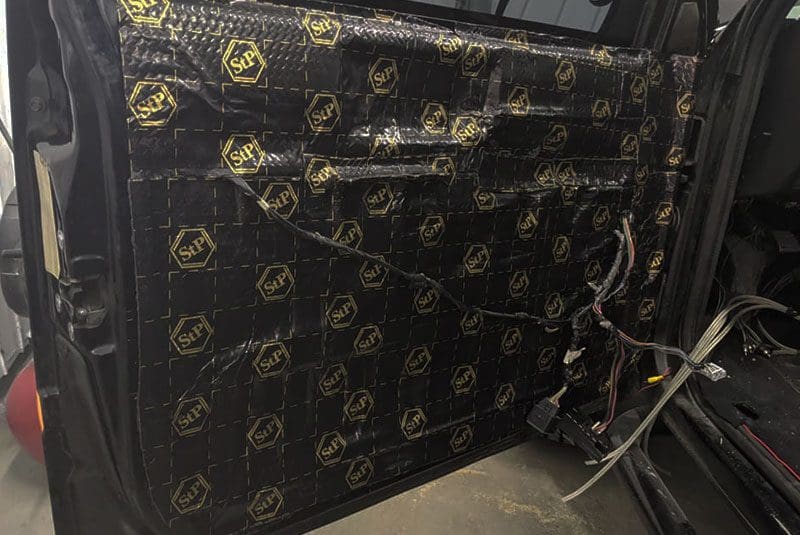 Invest in Quality Sound Deadening Materials
If you're upgrading the sound system in your car or truck, this is a perfect time to have the comfort of your vehicle improved by adding sound deadening. Visit your local specialty mobile enhancement retailer today and ask them about the products they recommend.
Lead-In Image: SoundShield sound deadening in the cab of a Ford Raptor by Elevated Audio in Denver, Colorado.