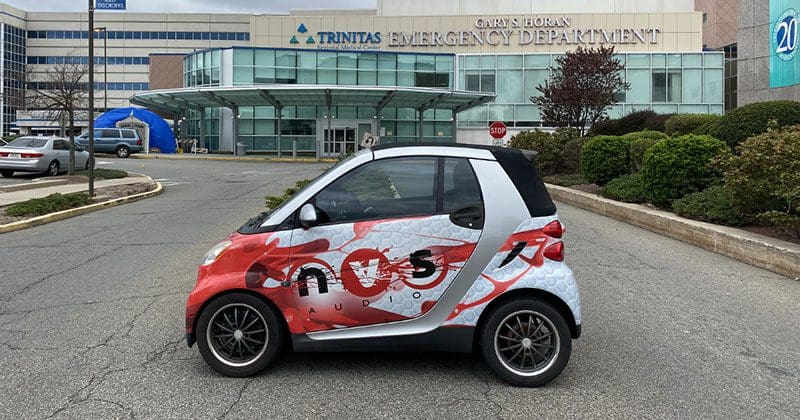 Carlos Ramirez, the owner of NVS Audio in Roselle, New Jersey, and his staff have been hard at work building face shields for area hospitals and medical centers. With thousands of dollars in materials and more than 200 hours of time donated to the project, they've delivered over 2,000 shields so far. Not surprisingly, the team has no plans of slowing down until the COVID-19 pandemic has passed.
Car Audio Industry Face Shields
Like many of his industry peers, Carlos found out about the face shield project from Jeremy Katz at JK Automotive Design. Jeremy sent Carlos his shield design, knowing that NVS Audio was equipped with the fabrication tools needed to contribute to the project. After joining one of the Facebook groups created by fellow car audio industry members, Carlos switched to the design from Gary Bell, which doesn't require clips or zip ties.
Carlos has split the production of the shields between his CNC router and the shop laser. The CNC router can carve four layers of clear PETG plastic at once, while the laser cuts the two-piece headbands from thin ABS plastic.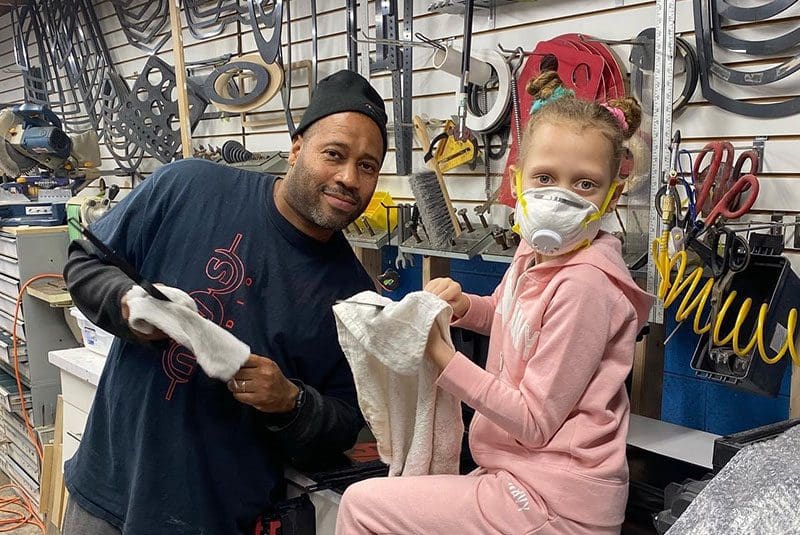 Carlos told us that he had maxed out his credit cards to order material while it was available. He has started a GoFundMe campaign to buy additional material to keep the project rolling. Gary Bell has been shipping raw materials from California while Carlos waits for suppliers in New Jersey and New York to restock. Many NVS Audio customers have made financial contributions to the project and have offered to help assemble and deliver the shields. 
NVS Audio remains open because it's considered an essential service, since it installs and calibrates ignition interlock devices. The team commits at least half a day each business day to shield production.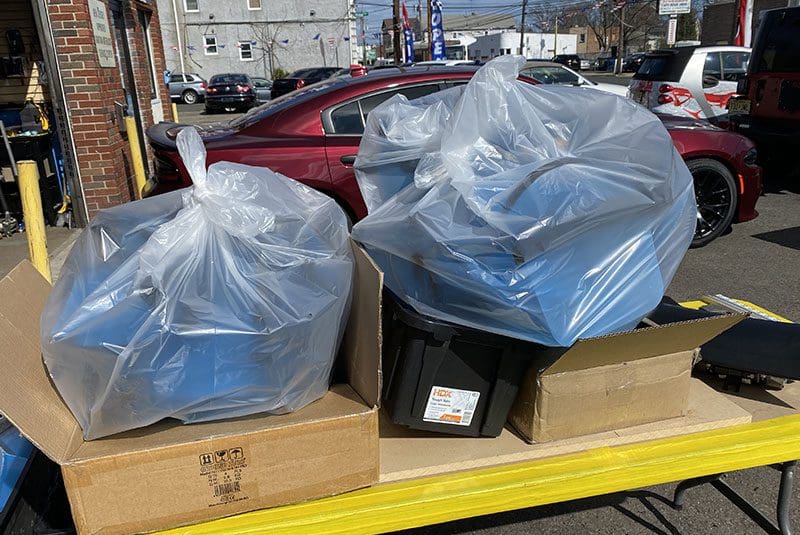 Protecting Healthcare Workers in New York and New Jersey
The shields that Carlos and his team have manufactured have gone to East Orange General Hospital, Clara Maass Medical Center, Saint Michael's Medical Center, Trinitas Regional Medical Center, Carepoint Health Christ Hospital, RWJ University Hospital Rahway and University Hospital in New Jersey. He's also sent shields to Bellevue Hospital, NYU Langone Health centers and hospitals, Elmhurst Hospital, Brookdale Hospital Medical Center, Wyckoff Heights Medical Center, South Nassau Communities Hospital, New York-Presbyterian Queens Hospital and many more around the New York City area.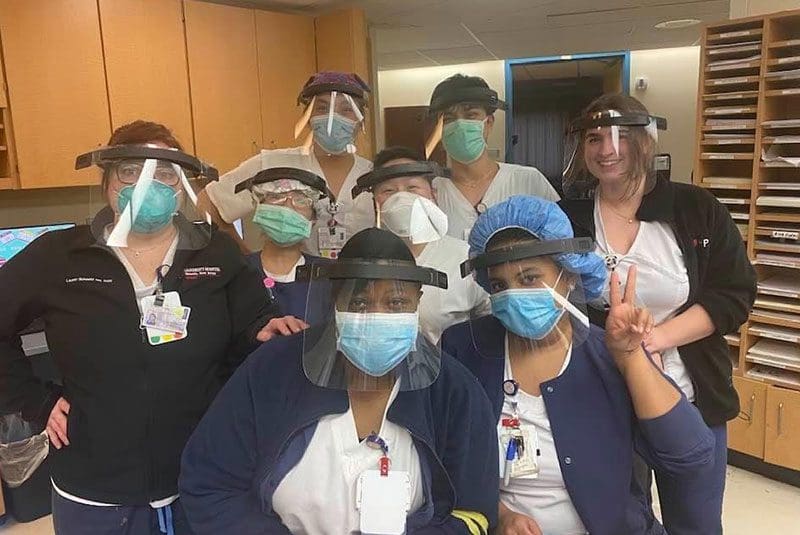 Protecting Medical Staff
Many hospitals started by distributing shields to their emergency room staffs. Carlos wants local frontline emergency and medical workers to know that they can drop by the store at 717 E. St. Georges Ave. in Roselle to pick up a shield for themselves.
Carlos is providing daily updates on shield production on the store's YouTube channel, its Facebook page and its Instagram page. Of course, you can learn more about NVS Audio by visiting its website.
The team here at BestCarAudio.com, and undoubtedly the thousands of medical workers, EMTs, police officers and firefighters around New York and New Jersey, want to thank Carlos and NVS Audio for their contribution to keeping people safe during this pandemic. There's no doubt that their efforts have saved lives.