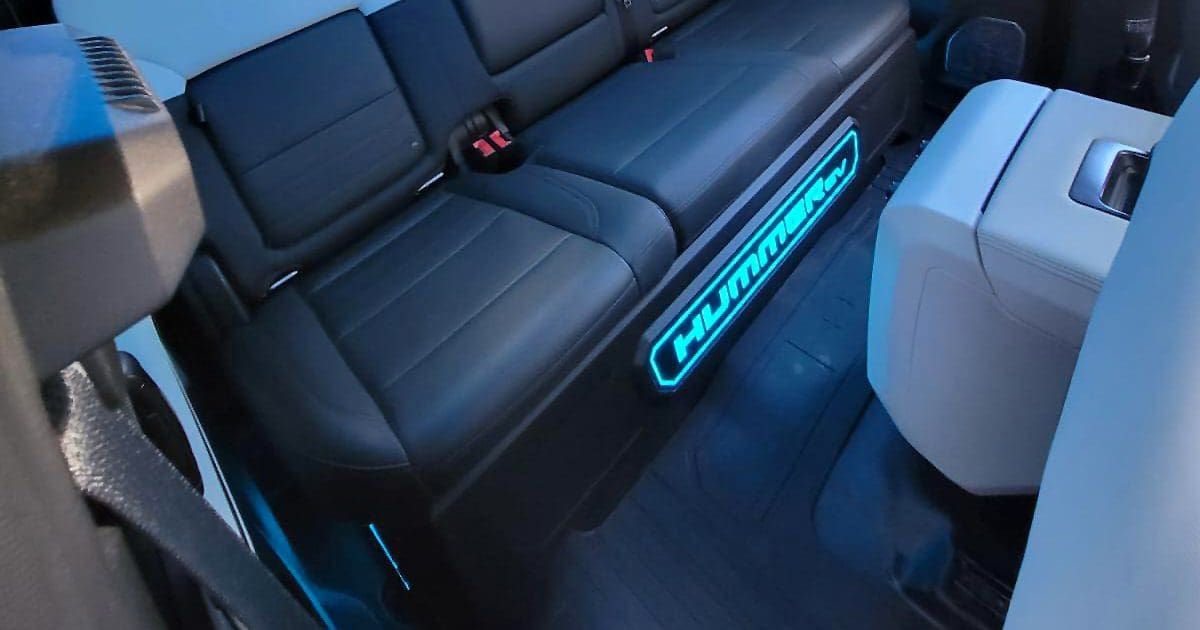 One of the best upgrades you can make to your truck's stereo system is adding something like an under seat subwoofer. While most of us think of the traditional long, thin enclosure that fits under the rear seat of an F-150, Sierra, Silverado or Tundra, there are some other options that we should talk about. Let's dive into how adding bass to your audio system can make a world of difference in its performance and quality.
Why Does Adding a Subwoofer Improve an Audio System?
We've published a half-dozen articles explaining the physics behind what increases distortion from speakers. In short, when the cone has to move more, speakers become less linear and produce audio information that wasn't in the signal from the amp. This is distortion. Think about how hard a 6.5-inch door speaker would have to work to try to equal the output capabilities of even the most modest of 8- or 10-inch subwoofers.
When you add a dedicated amplifier and subwoofer in a properly designed enclosure, you alleviate the need for the small speakers to work hard. They can focus on reproducing midbass and midrange audio information with dramatically improved clarity. A second benefit is that your system's smaller speakers don't require as much power to reproduce audio that doesn't include a lot of bass. Adding a subwoofer improves midrange speaker performance AND bass response.
Simple and Cost-Effective Under Seat Subwoofer Options
The first under seat subwoofer options we'll discuss are compact, self-powered enclosures designed to fit on the back wall of a short-cab truck or as an under seat solution. In most cases, this type of subwoofer includes an 8-inch driver, a low-profile enclosure and an amplifier rated to produce around 200 watts.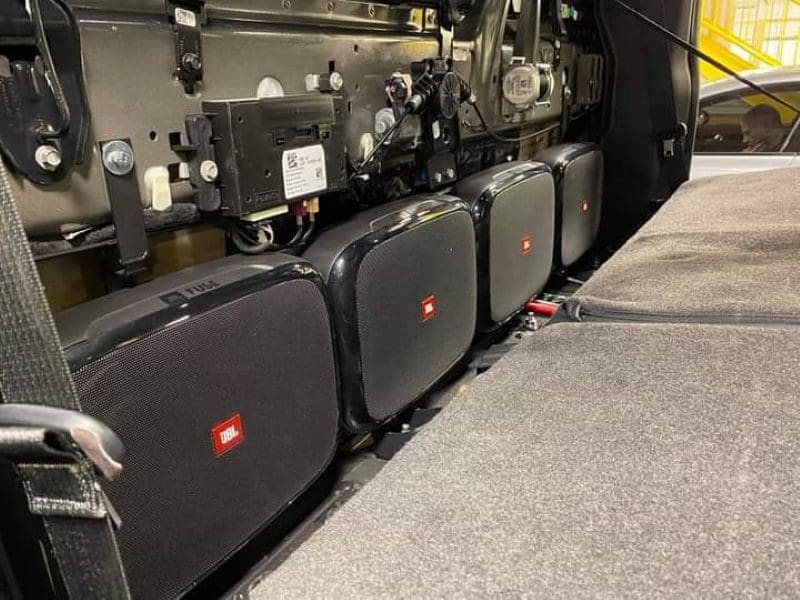 There are two significant benefits to this bass upgrade: simplicity and cost. Their simplicity comes from the fact that everything needed to add bass is provided. There is no enclosure to design and construct, and the amplifier is already matched to the driver. Your installer needs to mount the subwoofer solution, connect the power and signal wires, then set the crossover and level control. As always, we strongly recommend that you audition the solution you have in mind at a retailer before making a purchase. They don't all sound the same.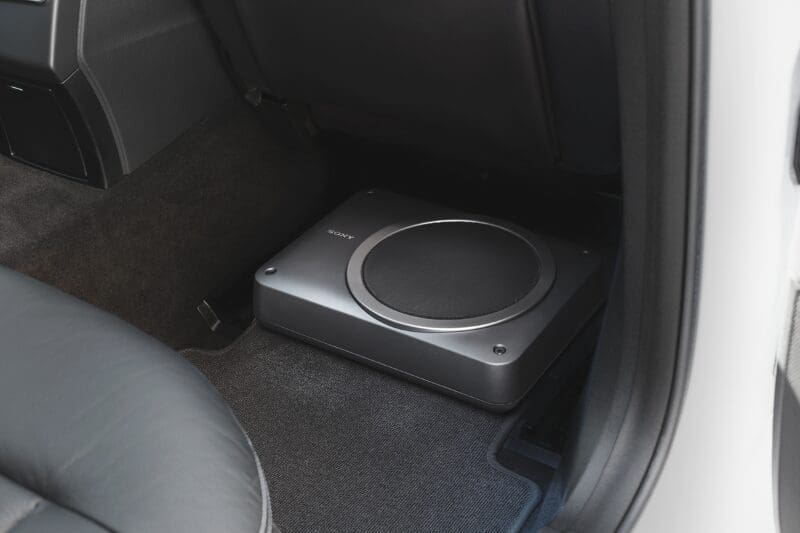 The low-profile design of many of these systems also makes them suitable for installation under the front seats of many trucks. There is no reason you couldn't use one subwoofer under each front seat, so long as there's enough space.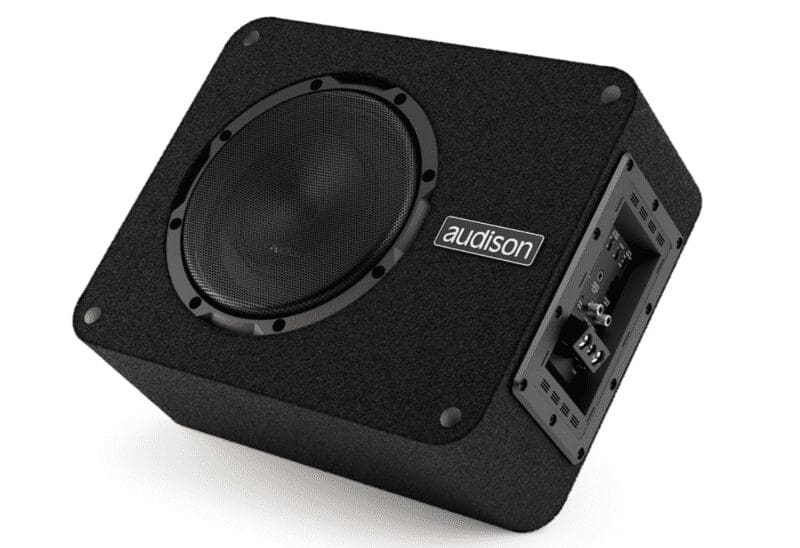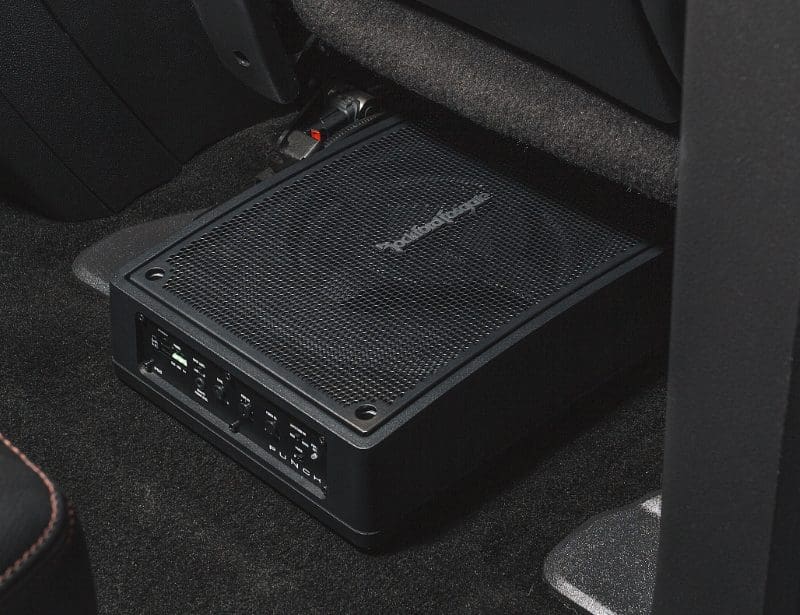 Vehicle-Specific Truck Enclosure Solutions
If you're looking for something more than just "warming up the sound" and want to be able to play music at rock concert levels, you're in luck. Dozens of companies have under seat subwoofer solutions that are vehicle specific. These enclosures are typically designed for low-profile 8- or 10-inch subwoofers, but some use 6.5-inch drivers, and a few are large enough for a 12-inch subwoofer or two.
In most cases, the retailer you are working with to design and install your subwoofer upgrade will need to help you choose an amplifier to power the subwoofers, as very few at this performance level have anything built in.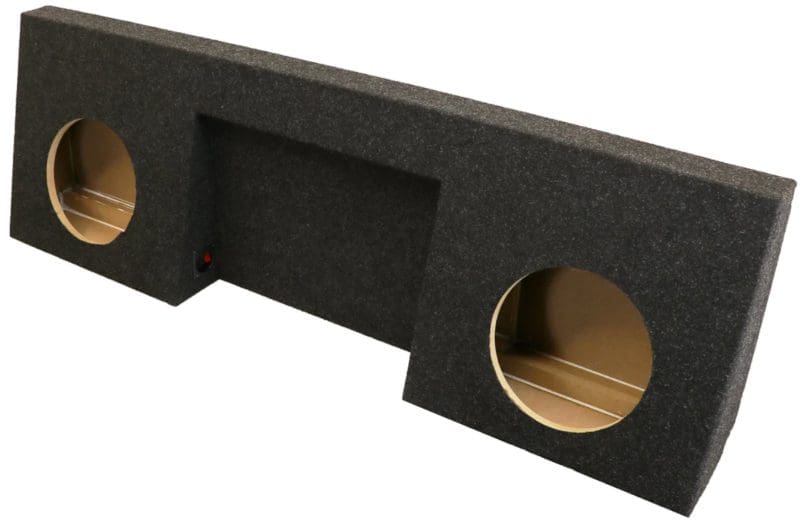 If you're looking for something that's cosmetically unique, MTI Acoustics in College Station, Texas, offers four style levels that include vinyl color-matched to custom stitching, Lexan windows, vehicle badges, illumination solutions that can really show off your audio system upgrade and even lighting to make your enclosure look as though it might have come straight from the factory.

At the upper end of the options in terms of performance are solutions like the JL Audio Stealthbox systems. These enclosures are engineered and fabricated to deliver impressive output and low-frequency extension. Most Stealthbox enclosures are constructed from fiberglass to optimize their internal volume. JL Audio puts significant emphasis on sourcing color-matched vinyl and carpets to make their bass upgrades look right at home in your vehicle.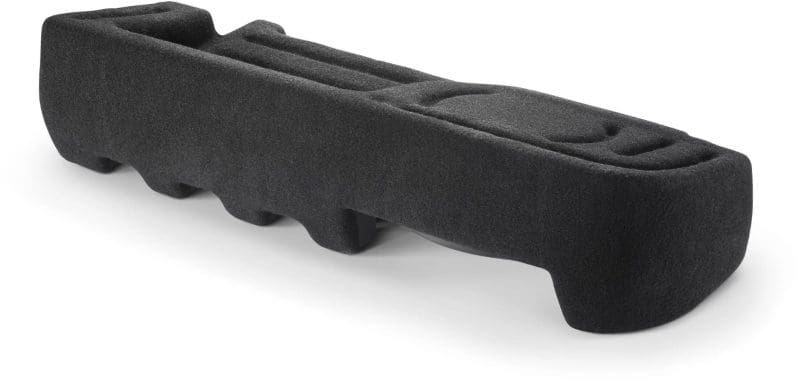 If an enclosure isn't available for your specific vehicle, a qualified specialty mobile enhancement retailer can design and fabricate a custom solution to meet your needs. The shop will likely combine fiberglass and wood to optimize the internal volume to produce the most low-frequency bass from the limited space in these applications. Make sure your choice of subwoofers has a large enough enclosure to allow them to reproduce low-frequency audio information efficiently. Designing an enclosure is never about how many speakers can fit in a space – proper computer modeling is crucial to ensure that each subwoofer will work well and sound great.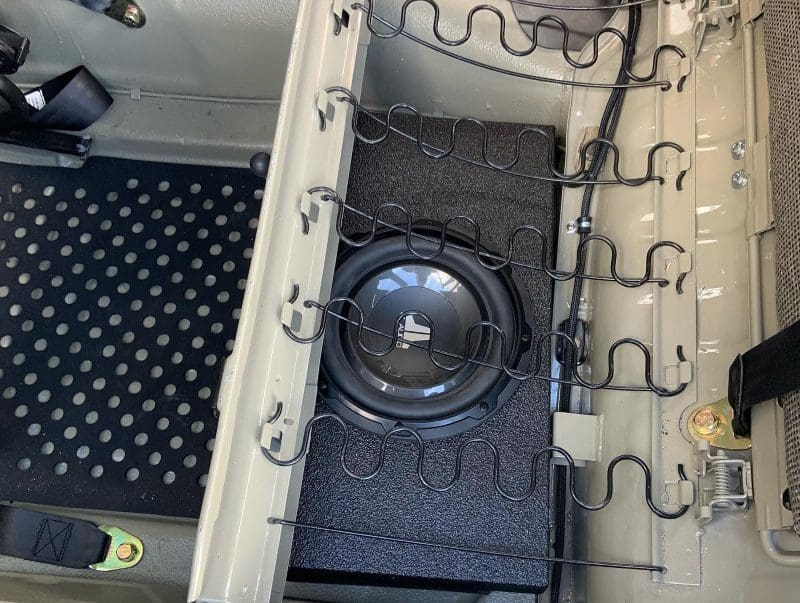 Upgrade Your Truck or SUV with an Under Seat Subwoofer
With so many options available, it shouldn't be hard to find a subwoofer system that will fit under the seat of your truck or SUV to add warmth and impact to your favorite music. As we mentioned, make sure you audition the solution you have in mind at the retailer before making a purchase.
Lead-In Image: Thanks to JT Torres from Automotive Entertainment in Huntington Beach for sharing this photo of an under seat subwoofer enclosure created for a GMC Hummer EV Pickup.