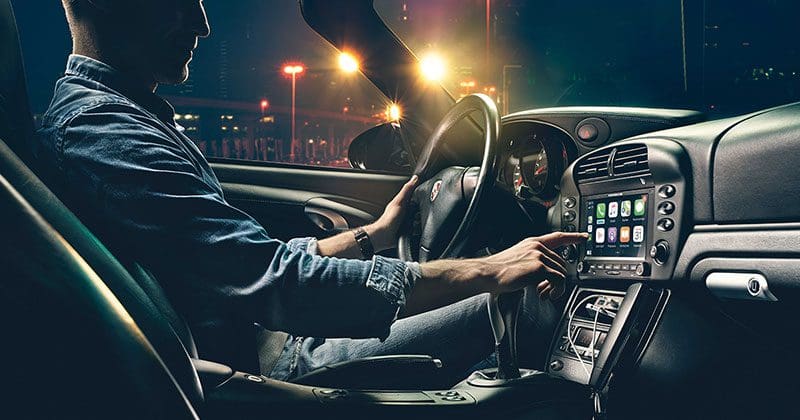 It should come as no surprise that Porsche owners love their cars. Porsche vehicles feature unique styling and nimble handling, and many people claim they offer a driving experience that is unmatched by any other brand. For these reasons and many more, thousands of vintage Porsche 911s, 944s and 928s are still on the road. For those who spend any amount of time in these vehicles, having access to Bluetooth hands-free calling, audio streaming features and navigation would make their time more enjoyable and more productive. Porsche apparently heard these calls for a technology upgrade and has  introduced the Porsche Classic Communication Management radio upgrade. We'll just call it the Porsche CarPlay radio or PCCM to keep things simple.
Classic Style Meets Modern Technology
The PCCM is a truly unique source unit. It features a compact single-DIN chassis that is a direct drop-in for older 911, 914, 924, 928, 944 and 968 vehicles from the 1960s through to the '90s. No modifications are required to complete the installation.
The PCCM features a compact 3.5-inch color touchscreen, two rotary encoders and six hard buttons. The system includes navigation that includes 2D and 3D view options, along with turn-by-turn directions. An AM/FM tuner, auxiliary input, support for digital audio files from an SD card or USB memory stick, and Bluetooth audio streaming are part of the package. Perhaps of most importance is that Apple CarPlay is included. Once your phone is connected, you can use the Siri voice recognition service to make phone calls, send text messages or choose the music you want to hear. CarPlay also supports navigation applications like Apple Maps, Google Maps and Waze to help you reach the destination of your choice quickly and efficiently.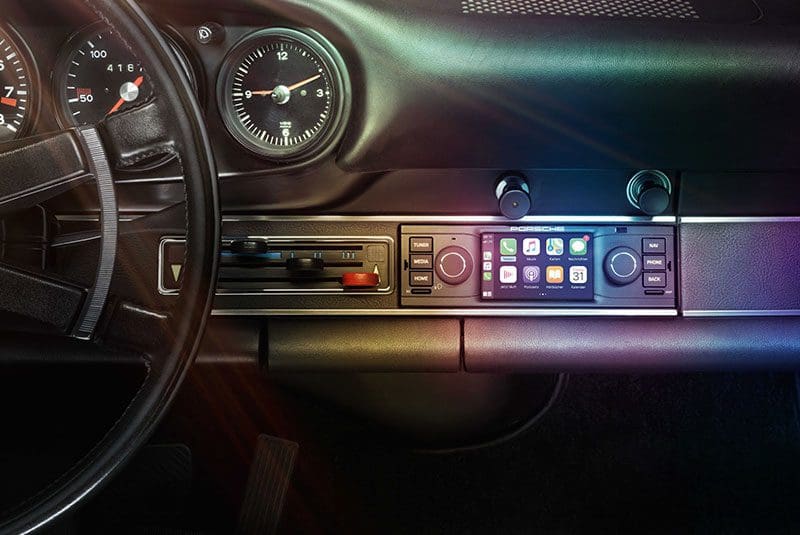 Porsche Classic Communication Management Plus
The development team at Porsche didn't forget about Boxster and 996 chassis code 911 owners. The PCCM Plus radio offers the same features as the PCCM but includes a 7-inch touchscreen and Android Auto smartphone connectivity.
Both radios feature can be upgraded with SiriusXM satellite radio by adding an optional cable and tuner module at the time of installation.
Speaking of installation, your local specialty mobile enhancement retailer is likely a better option than a service technician or mechanic to have your PCCM or PCCM Plus radio installed. They have the tools and training required to remove the original radio and ensure that the new system is mounted perfectly.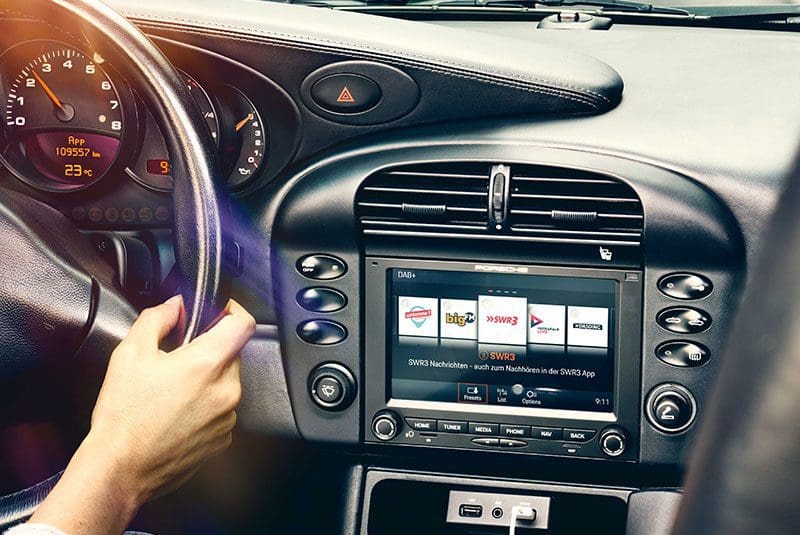 Bring the Technology of Your Porsche Into the Future
If you've been considering upgrading the technology, communication and entertainment options in your classic Porsche, contact your local car audio specialty retailer. Many will have the PCCM radios and the supporting adapters and navigation software (sold separately) in stock. Of course, if you want additional features like a backup camera or high-resolution audio support, they will have alternative radio options available. Many will be able to combine a new source unit with new speakers, an amplifier and perhaps even a subwoofer to transform your mobile music enjoyment experience.