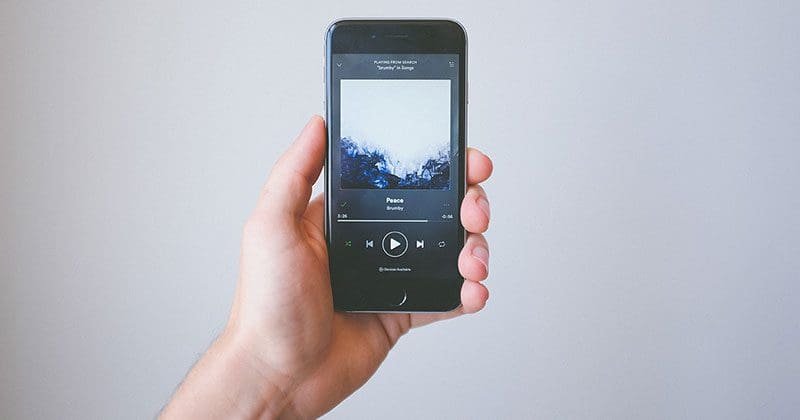 For most of us, streaming the genre of music we want from an online service is the way to go. Whether we're in the office, at home or in the car, access to millions of songs is always just a click away. Let's take a look at some of the more popular music streaming services available.
Pandora
Because of how it chooses the music you want to hear, Pandora is a unique streaming service. Powered by the Music Genome Project, Pandora analyzes between 150 and 450 attributes, depending on the genre of music, to classify each song. Interestingly, the analysis is performed by a musician in a process that takes 20 to 30 minutes. At least 10% of the songs are analyzed by more than one musician to maintain statistical accuracy.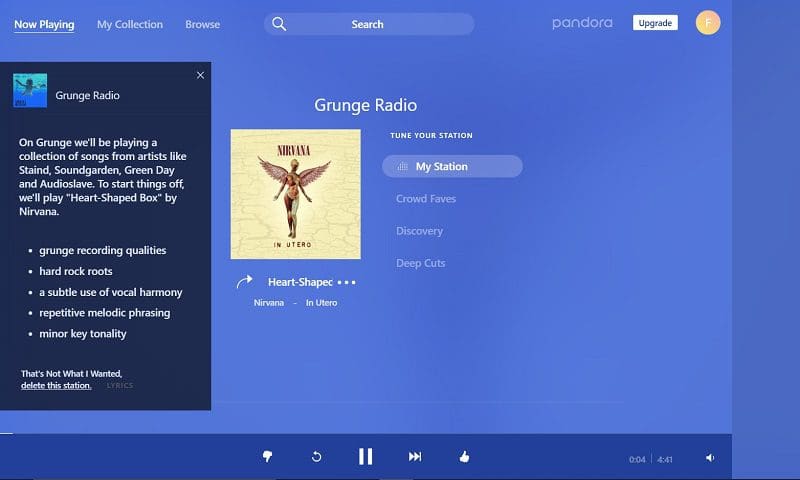 What does this mean to the listener? If you choose a song you like, such as "Smells Like Teen Spirit" by Nirvana, Pandora will play that song, then follow it with something very similar. Using this example, Pandora, when used via its website with a computer, offers a list of features of the song. They are "Grunge recording qualities, Repetitive melodic phrasing, Extensive vamping, Minor key tonality and A vocal-centric aesthetic." Similar songs would include "My Hero" by Foo Fighters, "Machinehead" by Bush and "Boulevard of Broken Dreams" by Green Day. You can create your own station based on an artist or genre of music. It's a great way to get your Synth Pop fix when you're feeling retro!
There are dedicated iOS and Android apps for Pandora, with integration with Apple CarPlay and Android Auto. Many aftermarket source units include a Pandora application built into the radio interface to let you give a thumbs-up to the songs you like.
Pandora was purchased by SiriusXM in February 2019 for $3.5 million. It's worth noting that Pandora is not available in Canada.
Spotify
It is said that Spotify is a great streaming service for people who know what they want to hear. In contrast, Pandora might be a better source for finding new music. Spotify lets you search by song title, artist, album or genre. Listeners can create and share playlists of their favorite songs. According to Wikipedia, Spotify offers access to 50 million songs and as of the summer of 2019, has 232 million active users. Dedicated applications are available for your computer (Windows, Macintosh or Linux), as well as PlayStation, Xbox and Internet-connected speakers like Sonos, Alexa and Google home.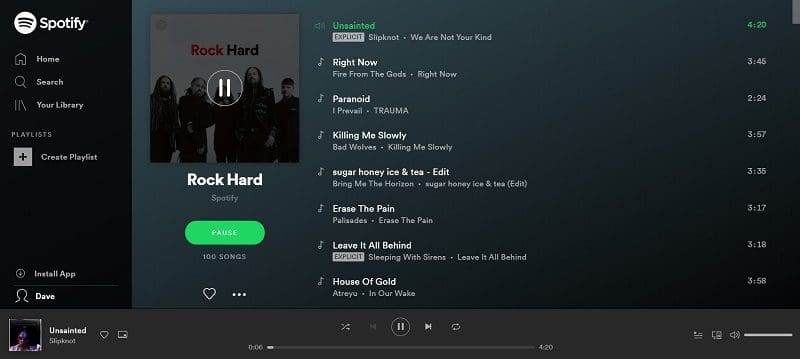 Spotify has iOS and Android apps that are compatible with Apple CarPlay and Android Auto. Like Pandora, many aftermarket radios include dedicated Spotify apps.
Tidal
Known best for its amazing sound quality, Tidal offers two levels of service: Tidal Premium, which uses lossy files, and Tidal Hi-Fi, which features FLAC-format CD-quality streams at 44.1 kHz sampling rates and 16 bits of resolution. Bandwidth reduction comes from FLAC compression that only reduces file size and not sound quality. Tidal claims to offer more than 60 million tracks and 240,000 videos.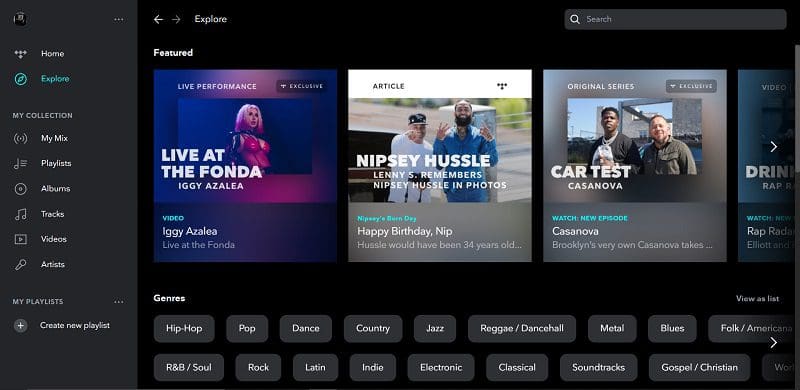 Another characteristic that makes Tidal unique is access to exclusive music, including "first access" to releases from artists such as Beyoncé, Rihanna, Kanye West and Jay Z. Many artists are shareholders and co-owners in the company.
Of course, Tidal apps exist for iOS and Android mobile devices. CarPlay and Android Auto both support Tidal.
Qobuz
After a rocky start, Qobuz claims to be the first music streaming service that offers 24-bit Hi-Res files. Users have their choice of Qobuz Premium with MP3-quality 320 kbps streaming, Qobuz Hi-Fi with CD-quality FLAC files at 44.1 kHz/16 bit or Qobuz Studio with Hi-Res FLAC at up to 192 kHz and 24-bit resolution. Qobuz claims to offer access to 40 million songs. Unlike the other services we have listed, there is no free trial for Qobuz. If you're serious about the quality of your music, then it's worth checking out Qobuz.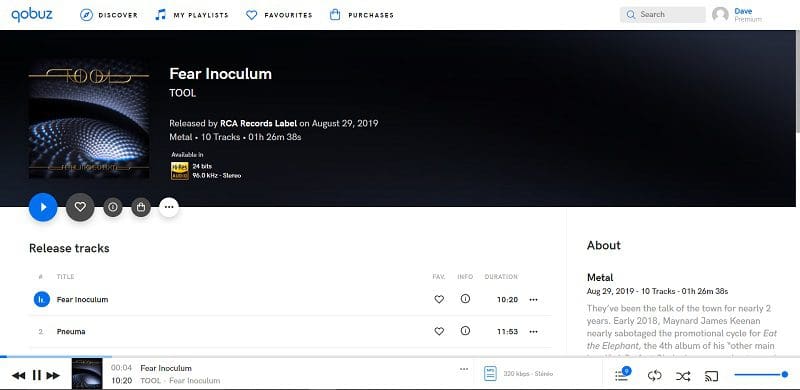 Explore New Music with Streaming Services
There are dozens more popular streaming services like Apple Music, Google Play Music, Amazon Music and iHeartRadio. All of these have mobile apps that are supported by the smartphone integration solutions CarPlay and Android Auto. If you have questions about how to enjoy a streaming service in your car, or how to upgrade your mobile audio system to get the most out of the music you love, drop by your local specialist mobile enhancement retailer today. They would be happy to help!