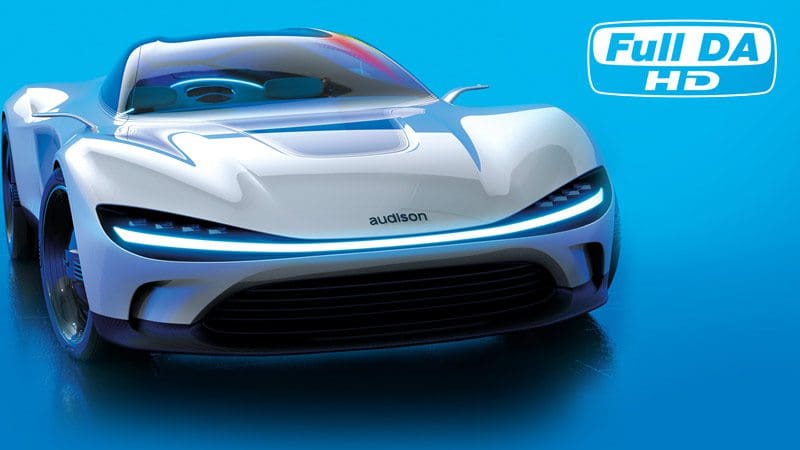 Audison has embraced the digital domain with its Full DA HD series of products. By way of a backstory, we've been able to enjoy our favorite music on compact disc since August 1982. Fast forward to 1995 and we saw the birth of SACD, DVD-Audio and DAD formats with higher sampling rates and greater resolution. These formats marked the beginning of the high-resolution audio industry, and the Audison Full DA HD systems can now take advantage of these formats.
The Full DA HD Philosophy
In a conventional audio system, digital music is converted to analog before it leaves the source unit. Our DSP converts it back into digital, processes the signal, and then converts it back to analog to send to our amplifiers. Audison was wise enough to ask whether our music could remain in the digital domain from the source, right up to our amplifiers.
Full Digital Signal Source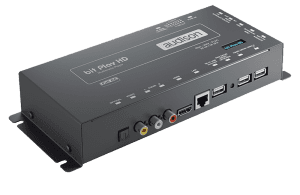 The Full DA HD philosophy starts with the amazing bit Play HD. This digital media player is designed specifically for automotive applications. It will play FLAC and WAV files encoded at 96 kHz and 24-bit resolution from an internal 240GB SSD drive or a USB stick. The system is also compatible with AAC, MP3 and OGG audio formats and a variety of 1080p video formats including AVI, DivX, MKV and Xvid formats.
The bit Play HD includes an easy-to-use graphical interface that can integrate with an existing color infotainment screen. If you don't have a display available, you can control the system from your iPhone or Android phone using a dedicated application. Audison kindly includes a Wi-Fi dongle to make connecting to your phone easy.
The bit Play HD includes a Toslink output that supports the full 96kHz/24-bit file information. This digital output can connect to any Audison DSP with a Toslink input for crystal-clear sound.
Full Digital Signal Processing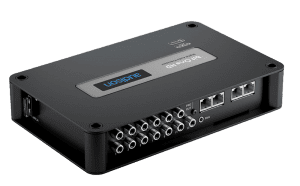 With the introduction of the bit One HD, installers can now configure equalization, crossovers, signal delay and level control for up to 13 channels in the digital domain without the need for any analog conversion. Equipped with state-of-the-art signal processing and the ability to handle high-resolution files, the bit One HD can transform almost any speaker configuration into a studio reference experience.
The output of the bit One HD includes two sets of RJ45 connectors. The first pair covers channels one through eight and the second pair handles channels nine through 13. The Toslink signal on these connections remains in the digital domain and connects directly to any of the Audison Full DA HD compatible amplifiers.
Full Digital Amplification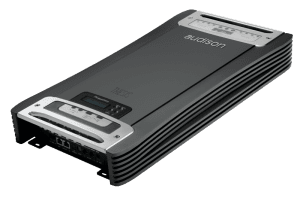 Audison has two amazing amplifier families directly compatible with the Full DA HD output of the bit Play HD. The Thesis TH uno, TH due and TH Quattro will accept the AD Link and AC Link inputs right out of the box. The Voce Series AV5.1k HD includes a pair of AD and AC Link inputs and the AV uno, AV due, AV Quattro and AV 5.1k are upgradable with the AV bit IN HD digital interface.
In all applications, the conversion from digital to analog takes place inside the amplifier to produce an audio signal with exceptional bandwidth and freedom from background noise. Each amplifier includes a digital address control, allowing for up to 10 amplifiers to be on the AC Link network and recognized by the bit One HD. The control panel handles routing of signals to the appropriate output channel.
System Options and Accessories
The bit Play HD includes the DRC MP controller that can act as master volume control and provides access to different presets within the system. If you drive a European vehicle that uses the MOST audio protocol, the bit DMI interface will provide a full-bandwidth optical Toslink signal to one of the two inputs on the bit One HD.
What Are the Benefits of a Full DA HD System?
Conventional analog pre-amp level signals are often in the millivolt range and can pick up unwanted interference as the interconnect cables run past computers, sensors or high current wiring in the vehicle. Digital signals are functionally impervious to radiated noise. The difference is akin to TV manufacturers describing their screens as having blacker blacks. Fire up your bit Play HD, pick a song and enjoy!
Experience Audio Like Never Before
If you are searching for an exceptional audio experience for your vehicle, visit your local authorized Audison dealer and ask about the Full DA HD system. They would be happy to design a sound system that offers exceptional detail, accuracy and realism. Even if you already have a system, ask for a demonstration. We know that you will be impressed.  To learn even more about the Audison Full DA HD system, please visit this link.