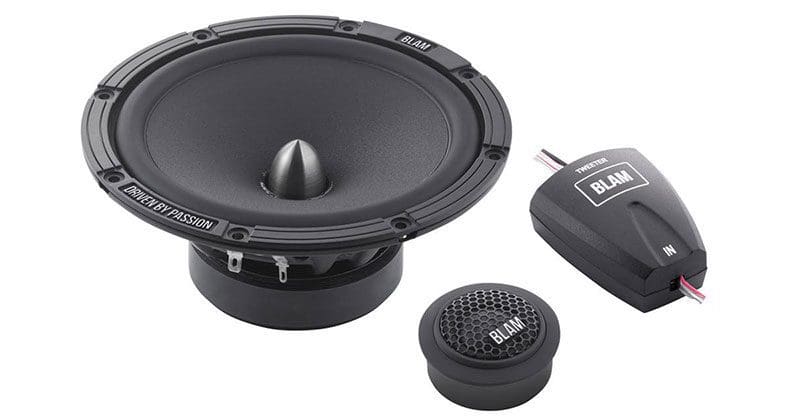 Great sound from a car audio system doesn't need to cost thousands of dollars. The 165 RS is a 6.5-inch, two-way component speaker system developed by the team at BLAM in France. The set is part of the Relax Series of products and includes a pair of woofers, a set of soft-dome tweeters and passive crossover networks for the tweeters. The Relax Series from BLAM delivers natural and smooth performance while providing good overall efficiency for use in low- and medium-power audio upgrade applications.
BLAM 165 RS Technical Features
The woofers from the 165 RS set are based on six-spoke stamped steel baskets with integrated cooling vents under the spider mounting ledge. Total mounting depth from the underside of the flange is 61.1 mm or 2.41 inches, and the baskets include eight mounting holes. The woofer cone is made from a coated cellulose pulp paper to provide good damping while controlling overall mass and rigidity. A butyl rubber surround provides a flexible joint with the basket. The voice coil former has a diameter of 25 mm and a height of 11 mm. The Xmax specification for the woofers is 3 mm.
To optimize the woofers for use in low-power systems, BLAM has chosen a 2 ohm nominal impedance for the copper-clad aluminum voice coil winding. This design will extract additional power from your amplifier to ensure enjoyable playback levels. Likewise, the combination of cone mass and suspension compliance is tuned to deliver a high-Q design that will provide good midbass emphasis in door and rear parcel shelf applications. Electrical connections are made using a set of 0.25- and 0.11-inch spade terminals.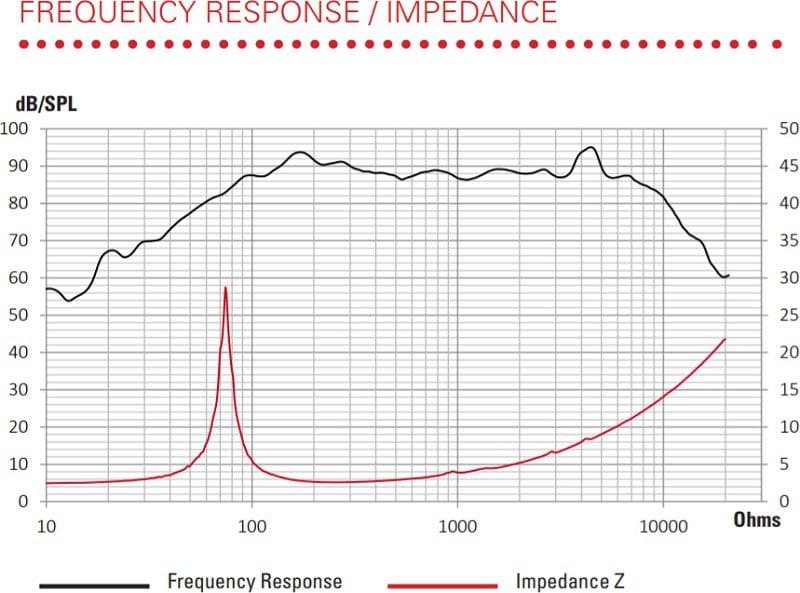 RT 20 Tweeter Features and Specifications
The tweeters included in the BLAM 165 RS set are called the RT 20. The RT20 features a soft-dome design and use an 18-by-3 mm N38H neodymium magnet for good efficiency. The tweeters are housed in plastic mounting cups with a curved metal mesh grille. The outside diameter of the tweeter is 45 mm (1.77 inches) and the cutout requirement is 41 mm (1.61 inches). Mounting depth from the flange is 14 mm (0.55 inch).
The tweeter has a resonant frequency of 1,651 Hz. This frequency is relatively low for a small-diameter tweeter, allowing it to integrate nicely with the 6.5-inch woofer while minimizing high-frequency directivity characteristics.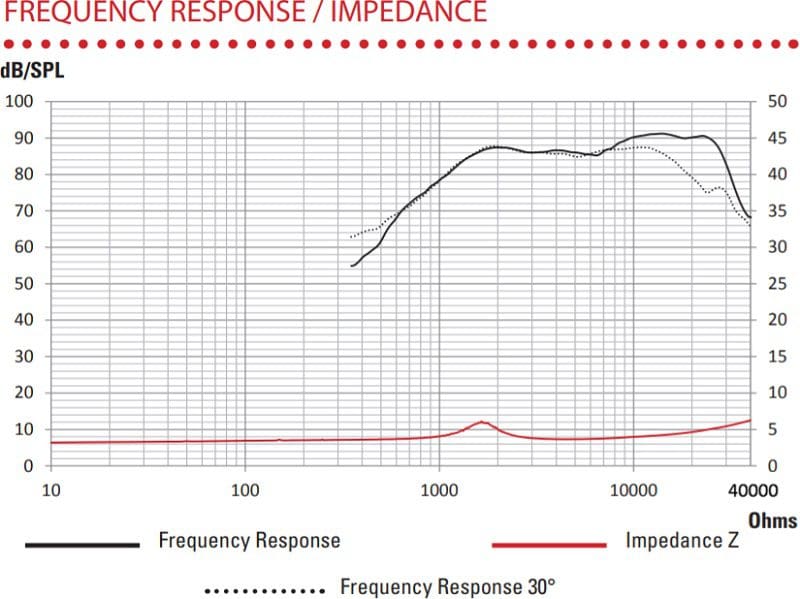 Crossover Networks
The set includes a pair of second-order passive crossover networks housed in compact plastic cases. Your installer has the choice of 0 or -3 dB output attenuation for the tweeter to tune the system based on different installation locations.
The French Sound
With more than 25 years of experience designing mobile audio speakers, BLAM designs its solutions to deliver "the French sound." This balance is described as offering natural and flat frequency response through the midrange region with good warmth from the midbass and good detail in the high-frequency range. The result is an enjoyable listening experience that can transform a stressful commute into a truly relaxing experience.
If you are shopping for a speaker set that offers good efficiency (98.8 dB 1watt/1m) and is designed to optimize the power production capabilities of your source unit or amplifier, drop by your local authorized BLAM retailer and ask for a demonstration of the 165 RS set. They will also be able to provide expert installation and configuration services to ensure that your investment sounds amazing and lasts for decades. To find a retailer near you, visit the MSC-America website Dealer Locator.
For more information about BLAM and the products they create, be sure to visit their website at www.blam-audio.com. You can also follow them on social media via Facebook and Instagram.