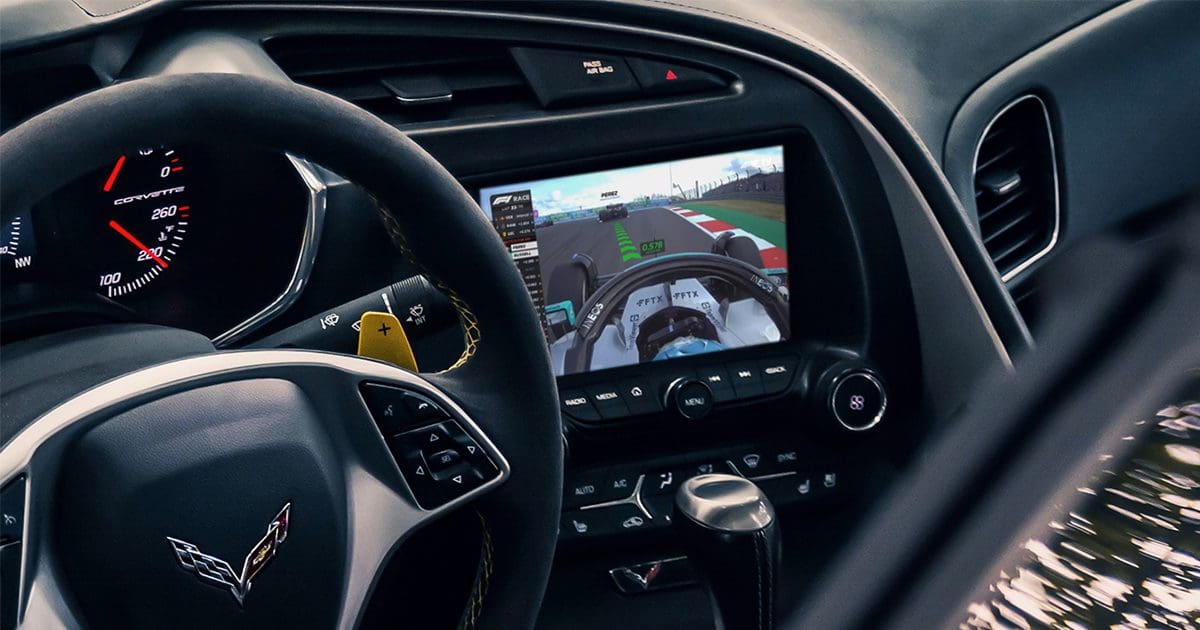 Have you ever been waiting to pick someone up from work or school and wished you could watch a video on the screen in the dash of your car or truck? If the radio in the vehicle has Apple CarPlay with a USB connection, the RDV Automotive Technology Streamer is the perfect solution. This simple USB device will let you watch Netflix, YouTube, HBO Max and many more streaming services. Keep reading to discover how the Streamer works and what else it can do!
Watch Internet Video in Your Car or Truck
If your vehicle includes Apple CarPlay with a wired USB connection, you can add the RDV Streamer to watch just about anything you want. In the background, your radio will detect the Streamer as a smartphone, allowing it to display the video on the screen and feed audio through your speaker system. You can use the touchscreen controls to select any of the popular streaming services. The Streamer is a stand-alone computer with a dedicated interface. You can download apps to the Streamer just as you would on a smartphone or tablet.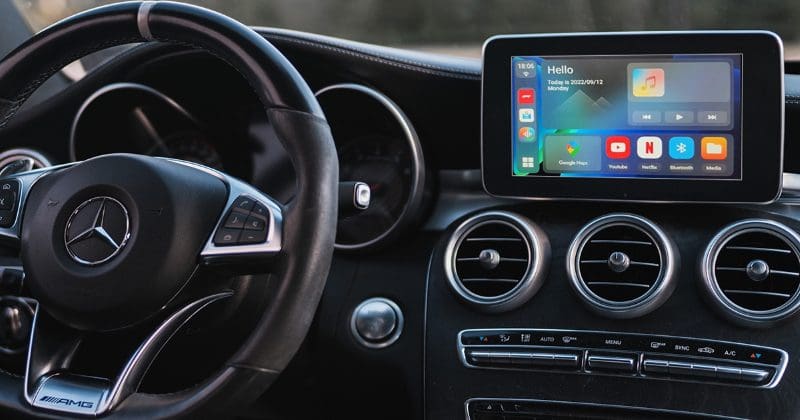 Of course, the Streamer requires an internet connection to download new apps or the videos you want to watch. If you have a Ford, Honda, Chevrolet, Volkswagen, Audi, Toyota or Dodge/Chrysler that came with a Wi-Fi hotspot, you can connect the Streamer that way to access the internet. You can also use your smartphone as a Wi-Fi hotspot to provide internet access. Mobile hotspots like the Harman Spark or Verizon Jetpack are also options for internet access.
The Streamer plugs into the USB port and doesn't require additional power connections. This means there's no added installation cost. Best of all, the unit can go with you on vacation and be used in a rental car, truck or SUV. The Streamer works with most factory-installed and aftermarket CarPlay-equipped source units.
The Streamer includes an HDMI output that can feed audio and video to auxiliary displays like a headrest or overhead monitor for rear-seat passengers.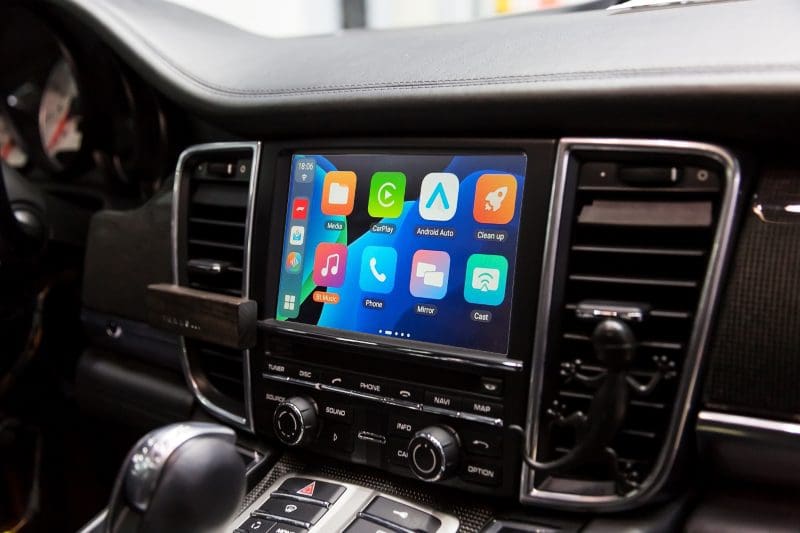 The RDV Streamer Adds Wireless Smartphone Connectivity
Although the Streamer is recognized by Apple CarPlay, it has some tricks up its sleeve regarding smartphone connectivity. The Streamer will allow you to use Apple CarPlay or Android Auto over a wireless connection. You can continue using your phone's voice recognition features to send text messages, make phone calls or get turn-by-turn navigation directions using Waze or Google Maps to almost anywhere in North America.
Wireless CarPlay and Android Auto use a Wi-Fi data connection between your smartphone and, in this case, the Streamer. As soon as you get in the car and turn the radio on, your phone will reconnect, and you'll be ready to use the voice features. Being able to leave your phone in your coat pocket or purse means it's safe and secure, and you're less likely to leave it in the vehicle when you reach your destination.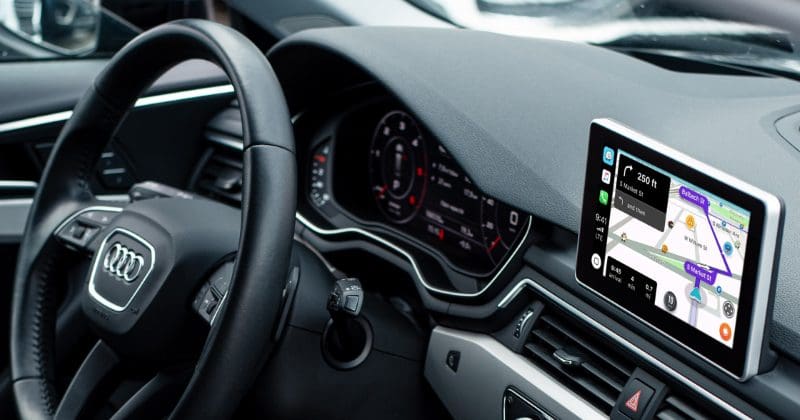 Stay Entertained While Waiting in Your Car, Truck or SUV
Whether you're on a family vacation and have stopped for lunch or are waiting for a friend to finish work, adding the RDV Streamer to your CarPlay radio is a great way to stay entertained while in your vehicle. You can see how your favorite YouTube personalities' latest projects are coming along, catch up on the newest episode of The Mandalorian on Disney+ or connect to Netflix and watch Stranger Things. You can learn more about the Streamer by visiting the RDV Automotive Technology website. Also, follow them on Facebook and YouTube to learn about their newest product releases.