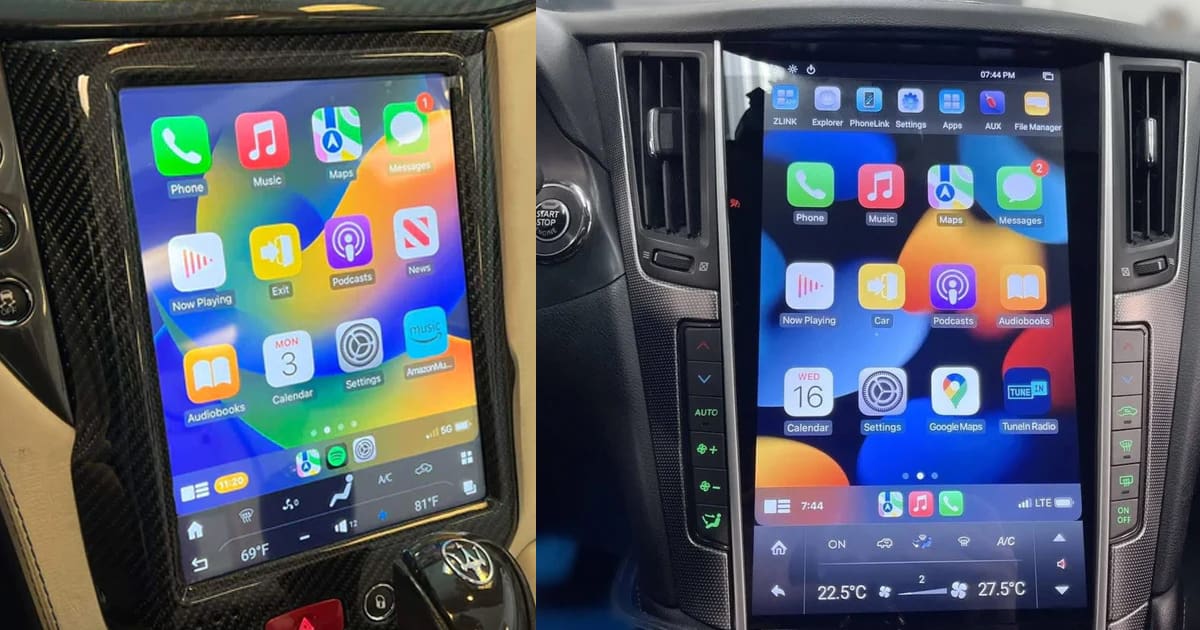 A few car companies fell woefully behind when it comes to infotainment systems. Brand-new vehicles sold in 2017, 2018 and 2019 that didn't have proper smartphone integration or connectivity were outdated. By now, you've heard of RDV Automotive Technology and their CarPlay and Android Auto interfaces for modern multimedia systems. The RDV folks have a few tricks up their sleeves with tablet-style radios for select Bentley, Infiniti and Maserati vehicles.
RDV Radio Upgrades – The Platform
The three vehicle platforms we mentioned are covered by a single radio platform and three displays. The radio is based on the Android 11 operating system on a Qualcomm Snapdragon processor. This is the same family of processors you'd find in a Samsung Galaxy S23 Ultra phone, so you know it's got power. This particular application uses eight processing cores and features 8 gigabytes of RAM to let you load multiple applications simultaneously. The radio drives a 1080-by-1920-pixel high-definition touchscreen display. We'll get into the specific screen sizes and integration solutions momentarily.
In terms of technology, the key feature and reason to upgrade these vehicles is to add wireless Apple CarPlay and wireless Android Auto. These smartphone integration technologies are at the heart of almost every vehicle on the road. Using voice commands to ask for the music you want, directions to a restaurant or the phone number for a hotel has transformed how we drive.
Beyond that, the radios include access to the Google Play store. You can download entertainment apps directly to the desktop. Streaming services like Pandora, IHeartRadio and Spotify or video applications like YouTube, Hulu or Netflix are right at your fingertips if you want them. You can even browse the internet with Chrome. Because the radio has a dedicated GPS receiver, you can download map data from Google Maps and navigate desolate areas without needing a data connection on your cell phone.
Each radio has an AM/FM tuner with an RDS information display. They include an auxiliary input and a pair of USB ports. You can play pretty much any multimedia file type you can dream of.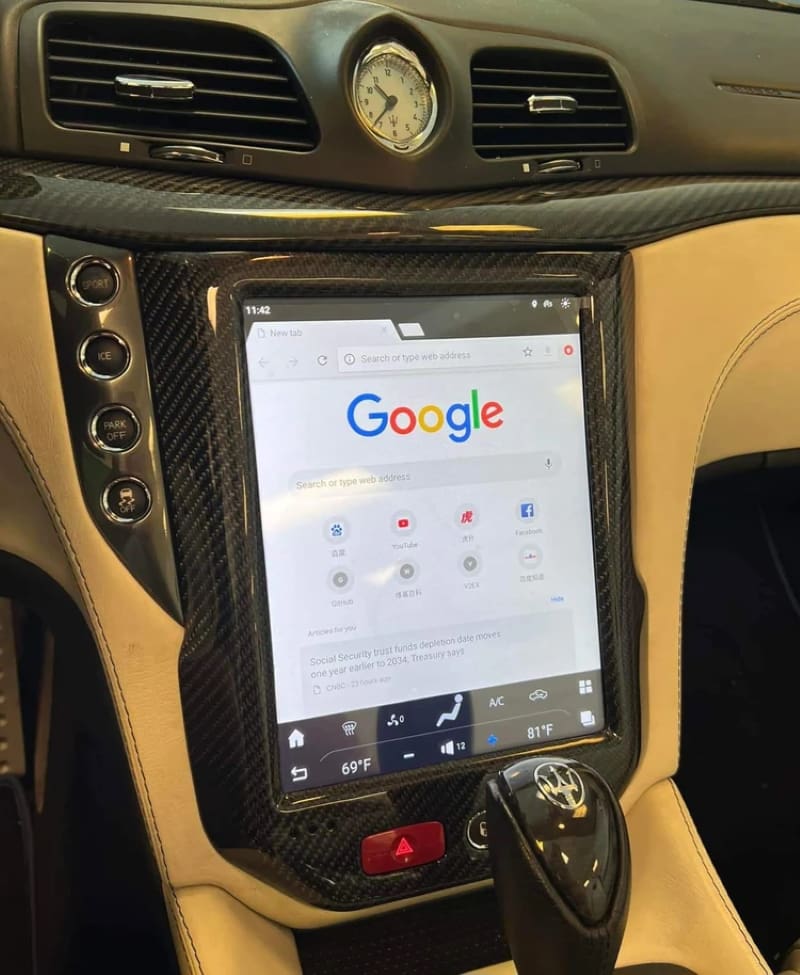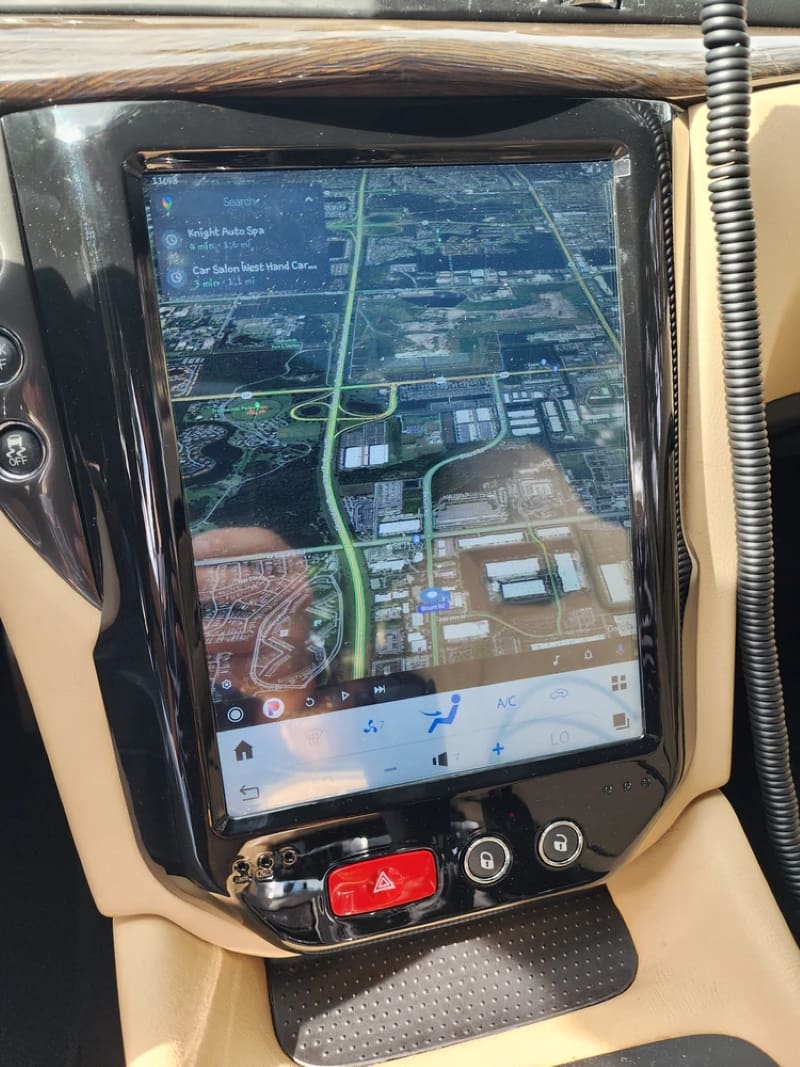 Vehicle Integration Features
All three RDV radio upgrade systems are designed with vehicle-specific connectors, so your installer doesn't need to modify wiring to complete the installation. The radios feature steering wheel radio control button integration and work with the factory-installed audio system, even if it includes amplifiers. There are front, rear and subwoofer preamp outputs and a 45-watts-per-channel amplifier built-in if you want to start making your own upgrades. An on-board nine-band EQ will let your installer fine-tune the audio system performance.
The new radios replace the climate control buttons and knobs with a digital interface. This upgrade alone modernizes the look and feel of all three platforms.
Backup camera support is provided for all three platforms. Your installer can add a forward-facing camera that can be displayed with the touch of a button if you want to see what's in front of your vehicle when parking or maneuvering.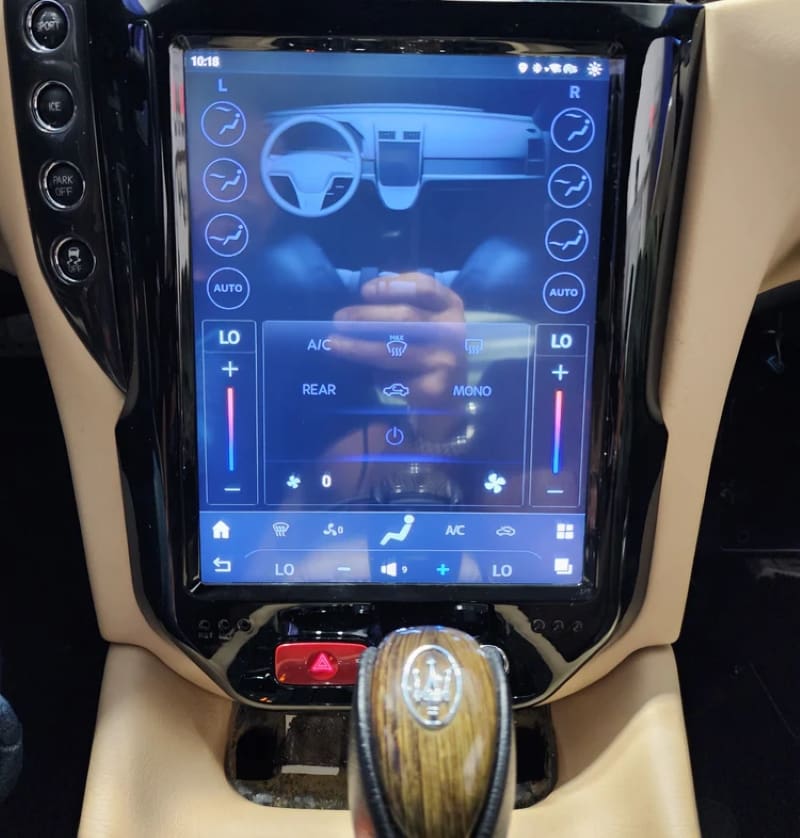 Bentley-Specific Radio Upgrades
The BNT-SCREEN works with Bentley Continental, Continental GT, Flying Spur and GT vehicles from 2004 through 2018. You can choose light or dark wood grain, gloss black or real carbon-fiber trim pieces. The BNT-SCREEN features a 12.1-inch display.

Infiniti-Specific Features
The INF-SCREEN is compatible with 2014 through 2019 Infiniti Q50, Q50S, Q60 and Q60S vehicles. The radio features a tall 13.6-inch display and includes mechanical climate control buttons. Unique to this platform, you can control the factory-installed satellite radio tuner module and AM/FM tuner.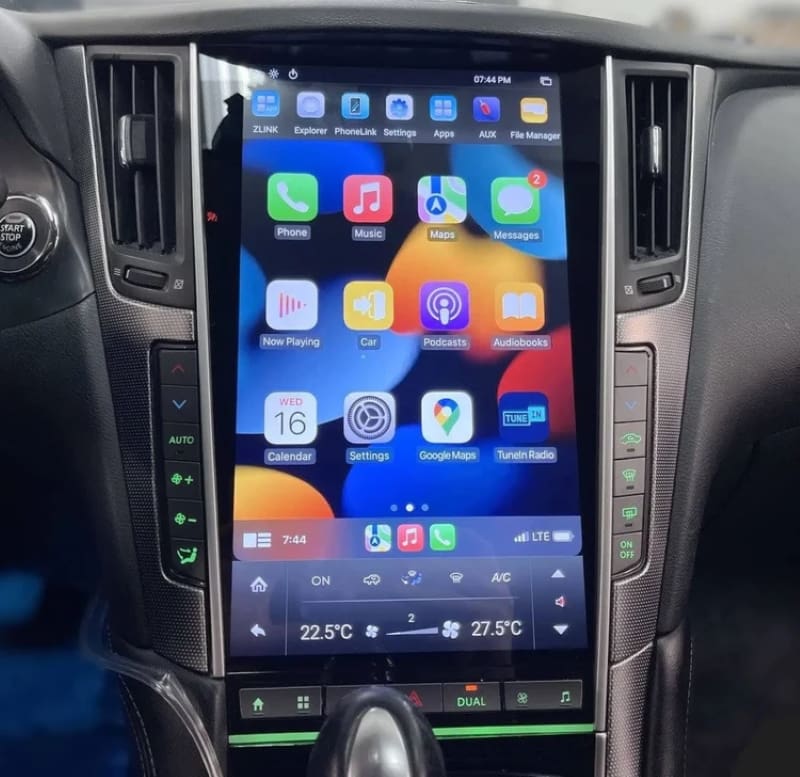 Maserati-Specific Solutions
The MAS-SCREEN works with 2007 through 2017 Maserati GT and GranTurismo vehicles. The radio features a 10.5-inch display. You can choose gloss or matte black trim pieces to match your vehicle's interior. Alternatively, you can opt for a real carbon-fiber trim upgrade. This isn't a wrapped or hydro-dipped piece. It's the real deal!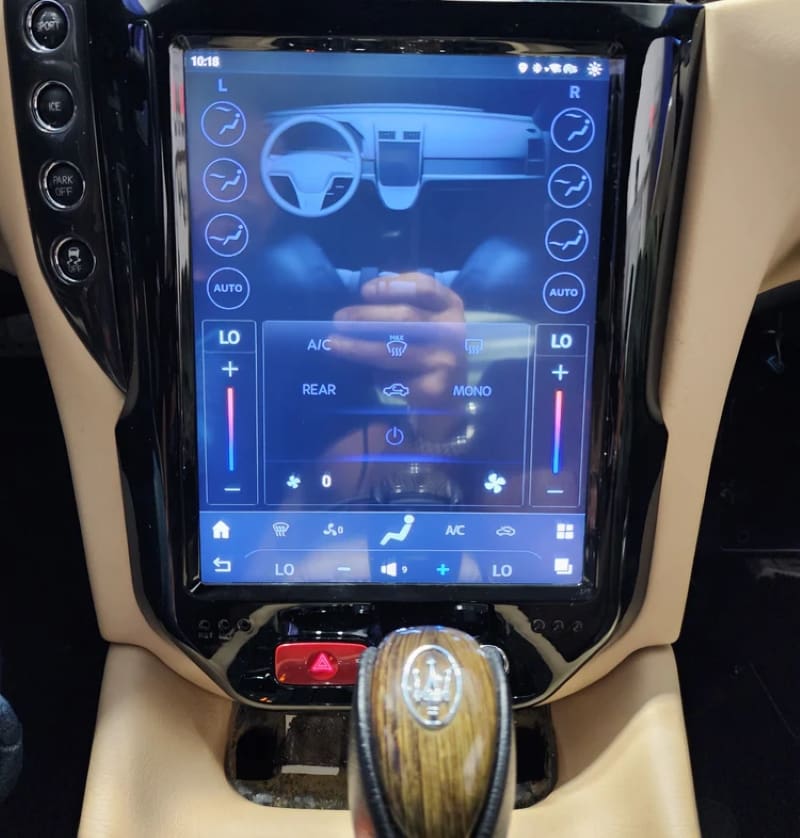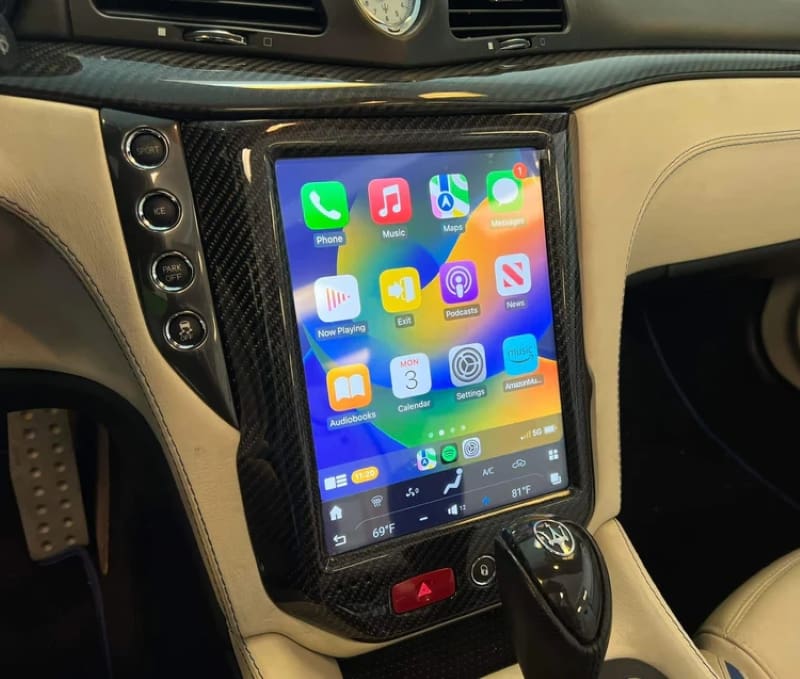 Radio and Technology Upgrades You Can Trust
If you're driving a Bentley, an Infiniti or a Maserati and want to bring its technology up to date, visit a local specialty mobile enhancement retailer and ask them about RDV Automotive Technology radio upgrades. They can provide you with detailed pricing, including installation. Of course, RDV Automotive Technologies stands behind its BNT-SCREEN, INF-SCREEN and MAS-SCREEN radios with a three-year warranty, so you can have confidence in your purchase.
For more information on RDV Automotive Technology products, visit their website, Facebook page or YouTube channel.