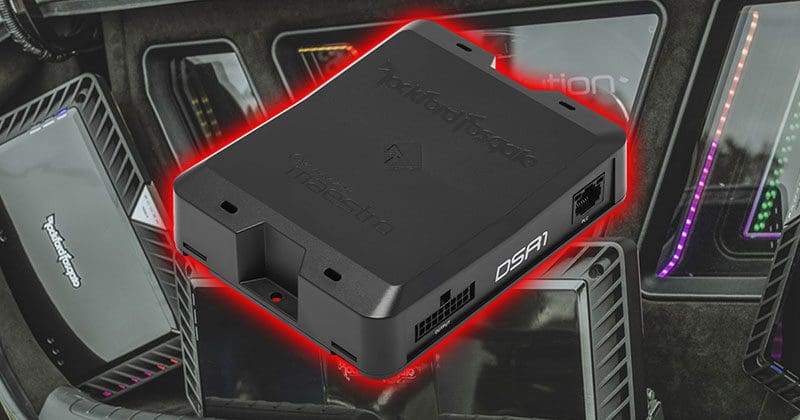 Thanks to the DSR1 digital signal processor from Rockford Fosgate, upgrading car audio systems has never been easier. Aside from a full suite of easily configurable audio processing features, the DSR1 includes an iDatalink Maestro amplifier replacement interface. Maestro technology can be used to upgrade the audio system in more than 1,500 vehicle applications with reliable and predictable results. The DSR1 is compact, powerful and, most importantly, it can make the stereo in your car, truck or SUV sound amazing.
Rockford Fosgate DSR1 Features
At its core, the DSR1 is the latest generation of Rockford Fosgate's 3-SIXTY digital sound processor. The compact unit includes four pre-amp inputs that will accept up to 4 volts of signal from a radio and four speaker-level inputs that will accept signals up to 12.5 volts from an amplifier. The DSR1 includes a DC offset detection circuit that will power the unit up when it detects that the factory radio has turned on. Rockford has also included a coaxial digital input for connectivity with SP/DIF-equipped factory-installed audio system. The eight outputs are rated to produce up to 4 volts, making them compatible with any amplifier on the market.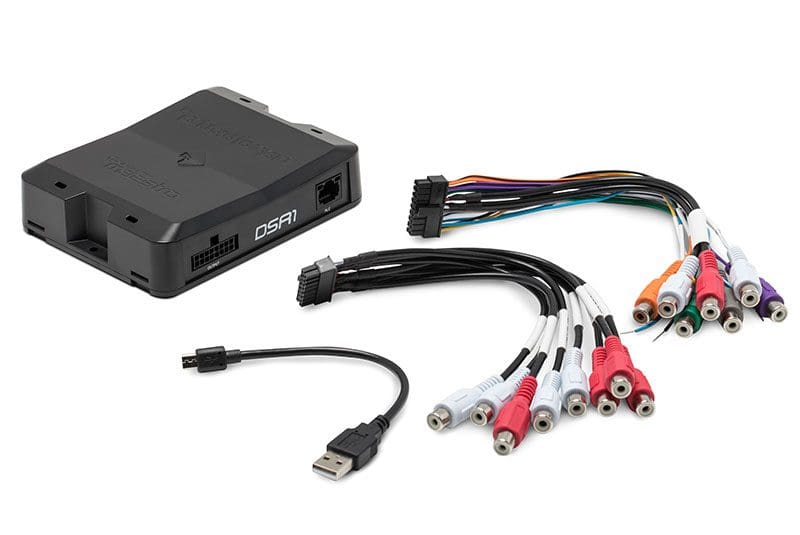 The software used to configure the DSR1 is designed for tablets and smartphones. Your installer can download the PerfectTune app from the Apple Store or Google Play store and use this slick graphical interface to configure the input and output connections and calibrate your audio system.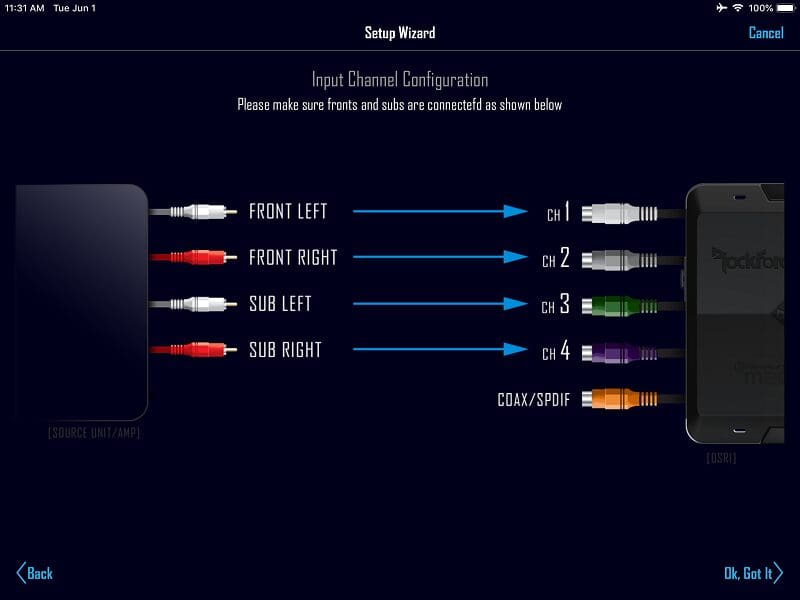 From a system configuration perspective, the DSR1 can accept audio on one or two sets of inputs. There are output configuration options that include front/rear/sub, front two-way/rear/sub, center/front/rear/sub, front three-way/sub and a few more options. The function of the optional PLC2 remote is configurable in the software to act as subwoofer level control, a Punch bass boost control or the master volume control for the system.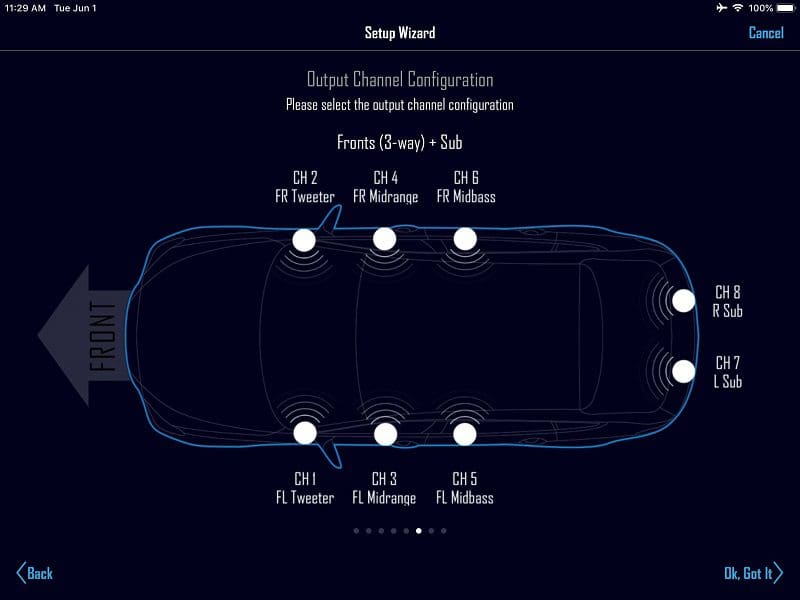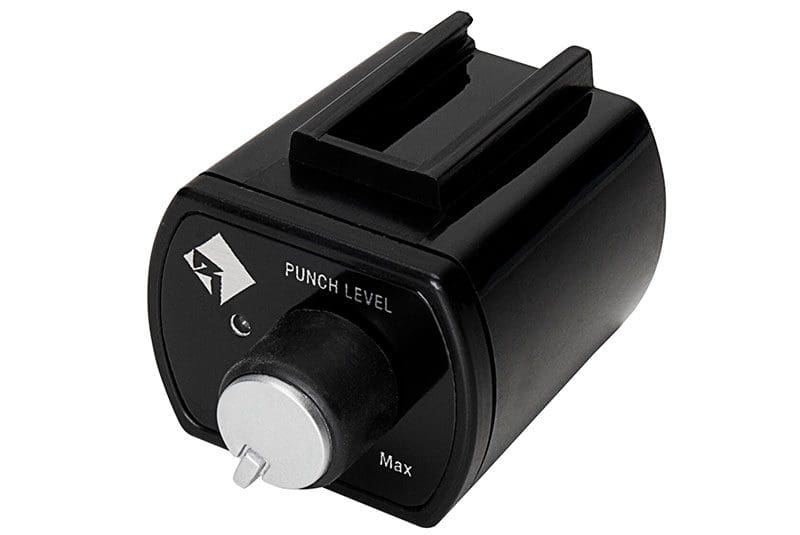 The setup options continue with crossovers adjustable in frequency from 20 Hz to 10 kHz with slopes of 6 dB through 48 dB per octave. All of the filters have a Linkwitz-Riley alignment, so they sum flat at the crossover point. Your technician can apply high- or low-pass filters to each channel or use both to create a bandpass crossover for midbass and midrange drivers. Your installer can implement an infrasonic filter on the subwoofers by applying a high-pass filter at 20 or 25 Hz to protect drivers from excursion issues at high volume levels.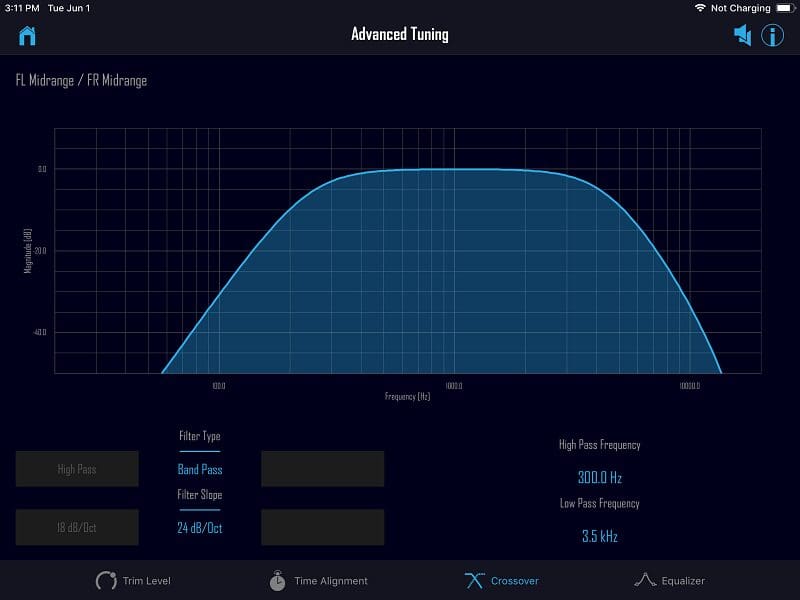 Each output has a dedicated output trim level control to adjust each driver before your technician implements equalizer settings to smooth the output. The EQ for each of the eight outputs has 31 bands of adjustment. Each band can be fine-tuned in terms of frequency, Q-factor and boost or cut. Lastly, the signal delay settings for each channel are adjustable in 0.01-millisecond steps. Rockford Fosgate includes a delay calculator tool that allows your installer to enter the distance to each speaker. In turn, it provides the equivalent delay setting information while minimizing the maximum overall delay.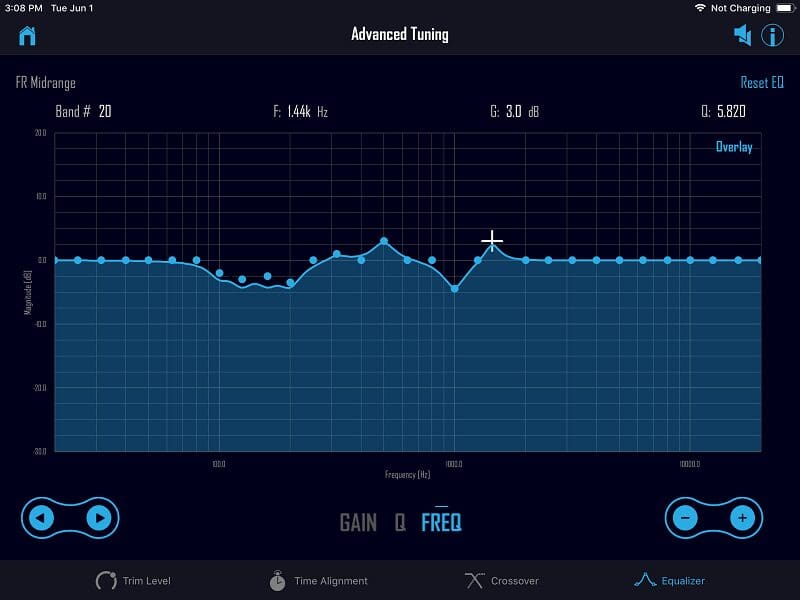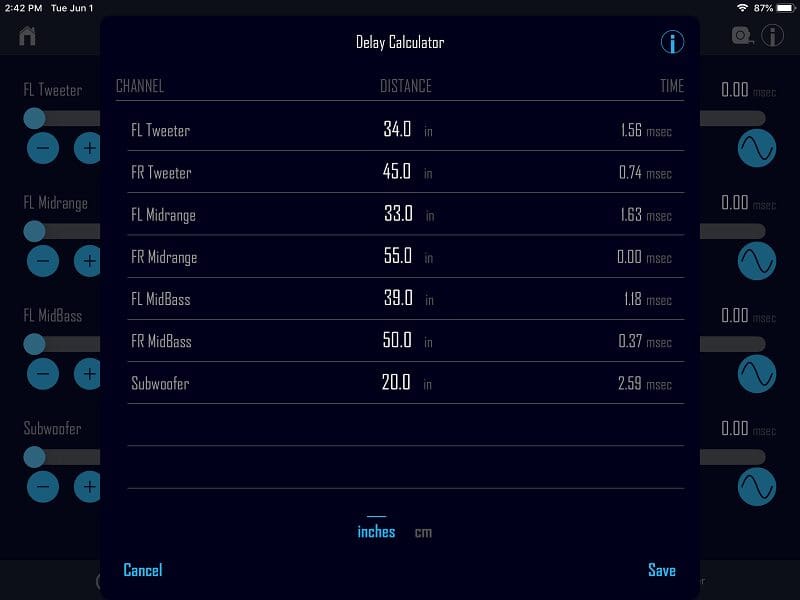 iDatalink Maestro Integration Features
Many modern cars and trucks use a source unit and amplifier configuration with a fixed-level audio signal. Volume, tone, fader and balance adjustments take place inside the amplifier. Additionally, signal processing like equalization, crossovers, volume-based tone adjustments and all-pass filters are applied to the outputs of the factory-installed amplifier to maximize the performance of the speakers that came with the vehicle. Attempting to undo this processing is complicated. Enter the Maestro Interface. As experts in working with the digital networks in cars and trucks, iDatalink partnered with Rockford Fosgate to create an interface that will convert the CAN signals passing from a factory-installed radio to the amplifier into commands that the DSR1 can execute. When you turn up the volume on the radio, that command is forwarded to the DSR1 and the master output level increases.
Rather than experimenting with the input EQ and mixers on a DSP, or adding unwanted delay from an integration processing, using a solution like the DSR1 allows your installer to create an audio system that works just like the one from the factory. Not only will the music sound great, but prompts from the navigation system, audio from Bluetooth hands-free phone calls and chimes from safety solutions will function flawlessly.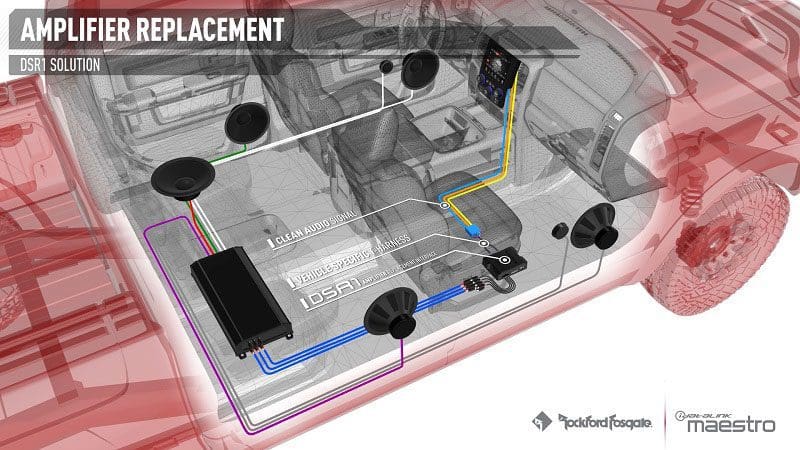 Why Upgrade Your Car Stereo with the Rockford Fosgate DSR1?
If you don't have a digital signal processor in your aftermarket audio system, adding a solution like the DSR1 from Rockford Fosgate is the easiest way to add realism and authenticity to the listening experience. Instruments and vocals will sound more lifelike, and your music will be reproduced with accurate staging and imaging that will make you feel like you are at a concert.
There are DSR1 applications for select Ford, Chrysler, Dodge, Jeep, Ram, Fiat, Maserati, Volkswagen, Lexus, Subaru, Toyota, Nissan and Infiniti vehicles. When combined with a dedicated integration harness, upgrading your car audio system while retaining the factory infotainment system couldn't be easier. Your installer can configure your new amplifier, speakers and subwoofer quickly with the PerfectTune app and deliver an audio system that sounds amazing. Likewise, the DSR1 is an ideal solution to upgrade audio system performance on a motorcycle, boat or side-by-side.
To find an authorized Rockford Fosgate retailer that can install a calibrate the DSR1 in your car or truck, visit the Dealer Locator page on their website. Be sure to give them a follow on Facebook and Instagram and learn more about their fantastic mobile, marine, motorcycle and powersports audio upgrades on YouTube.