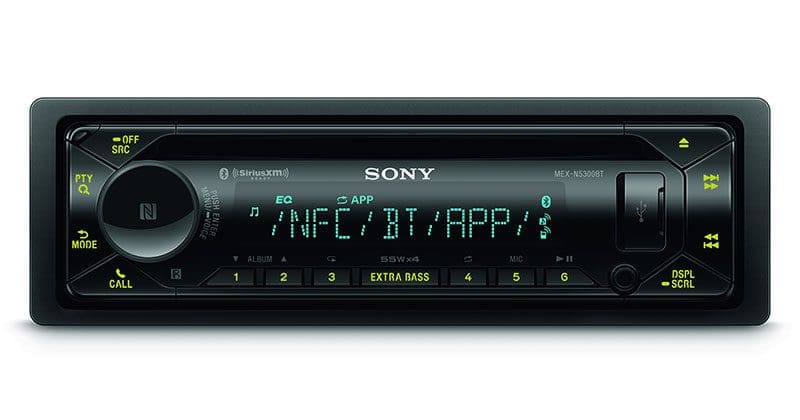 Though single-DIN Bluetooth CD radios don't get talked about as often as their multimedia receiver brethren, products like the Sony MEX-N5300BT remain in high demand. As the premium product just below the GS-Series source units, the MEX-N5300BT is equipped with all the source feature and connectivity requirements you'll need to ensure that you will be entertained and productive on your next automotive adventure or commute to work.
Sony MEX-N5300BT Source Features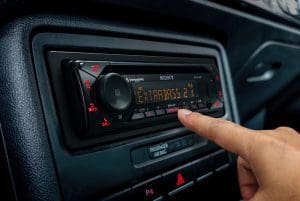 The USB port on the face of the MEX-N5300BT will play MP3, WMA, AAC and FLAC audio files from a USB memory stick as well as Android Open Accessory (AOA) 2.0-compatible and Media Transfer Protocol (MTP)-compliant smartphones or portable media players. Alternatively, you can connect an iPod or iPhone and choose the music you want while recharging the device with up to 1 amp of current. The Sony | Music Center app for iOS and Android allows you to control the functions on the radio remotely using your smartphone.
The MEX-N5300BT includes Bluetooth for audio streaming (A2DP) with remote control function (AVRCP), as well as hands-free calling with phone book access (PBAP). You can have two phones paired simultaneously to the radio and place an outgoing call from either unit. Sony includes an external microphone for use with Siri Eyes Free, Android Voice Recognition and Bluetooth phone calls. Sony includes Near Field Communication (NFC) functions to make pairing Android phones with the NFC Easy Connect app intuitive and efficient.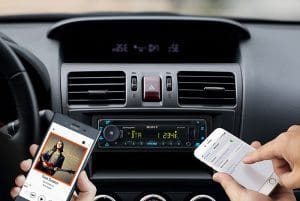 The CD mechanism will play both store-bought CDs as well as homemade CD-R/RW audio discs. You can also burn discs with MP3, WMA, AAC and FLAC audio files for hours and hours of listening enjoyment.
Adding SiriusXM satellite radio is as easy as having your installer add an SXV300v1 tuner and signing up the for service. The radio includes a 1/8-inch auxiliary input on the front panel so you can connect a portable media player or any device with an analog output. Finally, the integrated AM/FM tuner supports RDS/PTY information display, so you will know what song is playing and the call letters of the station you have selected.
Display and Vehicle Integration Features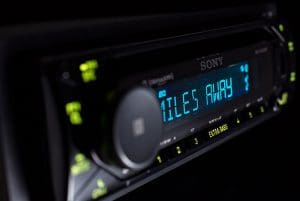 The front panel of the radio features a 12-character LCD with variable color illumination. You can configure the backlighting for the buttons to be the same as the display or choose from any of more than 32,000 hues. The face of the radio is, of course, removable for added security when you are away from the vehicle.
Your installer can connect the steering-wheel-mounted radio control buttons in your vehicle to the Sony MEX-N5300BT using any of a number of interfaces to make using the radio safer and more intuitive while you drive.
Audio Functions and Specifications
Sony has equipped this radio with a 10-band graphic equalizer that provides up to 6 dB of boost or cut at each frequency of the preset frequency bands. The equalizer comes with eight preset equalizer curves and includes the ability for you to customize curve to your liking.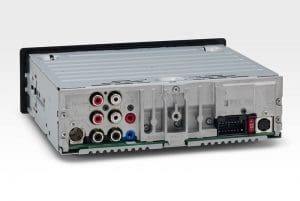 In terms of configuration features, high- and low-pass crossovers are available for the 2-volt front, rear and subwoofer preamp outputs. Subwoofer level and polarity controls are also included to make system tuning easier and more accurate. The internal amplifier is rated to provide 20 watts of power into a 4-ohm load and has a maximum power rating of 55 watts.
If you are in the market for a single-DIN CD receiver that won't break the bank, visit your local authorized Sony car audio retailer today and ask for a demonstration of the MEX-N5300BT.