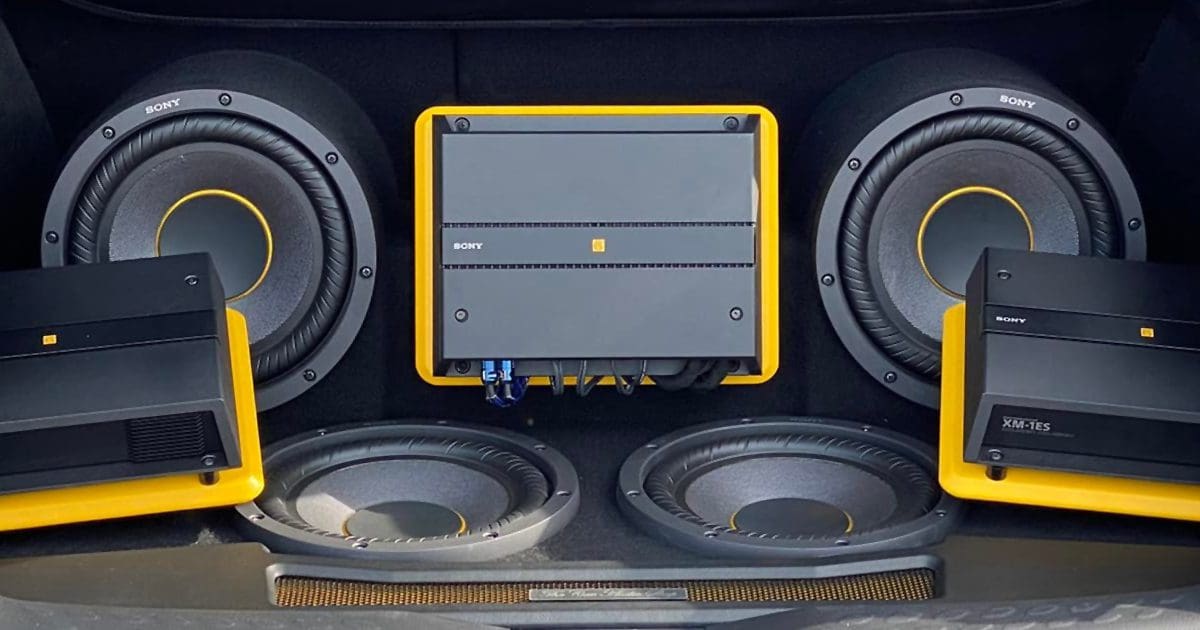 When Sony relaunched the Mobile ES Series line of premium car audio products in 2021, the first subwoofer they announced was the XS-W104ES. This 10-inch subwoofer includes the performance-enhancing cone design, surround technologies and cooling innovations common to all speakers and subwoofers in the Mobile ES series. Let's take a close look at the design of the driver and how it can be integrated into your car's audio system.
Sony Mobile ES XS-W104ES Design Elements
The Sony XS-104ES 10-inch subwoofer is based on a five-spoke heavy-gauge stamped steel frame. The frame is concealed by an injection-molded shroud that helps to guide air around the motor assembly to improve cooling. Likewise, the design allows air under the spider to escape for additional cooling and to help reduce variances in linearity at high drive levels. Finally, a large vent through the pole piece offers the same benefits for the inside of the voice coil and motor assembly.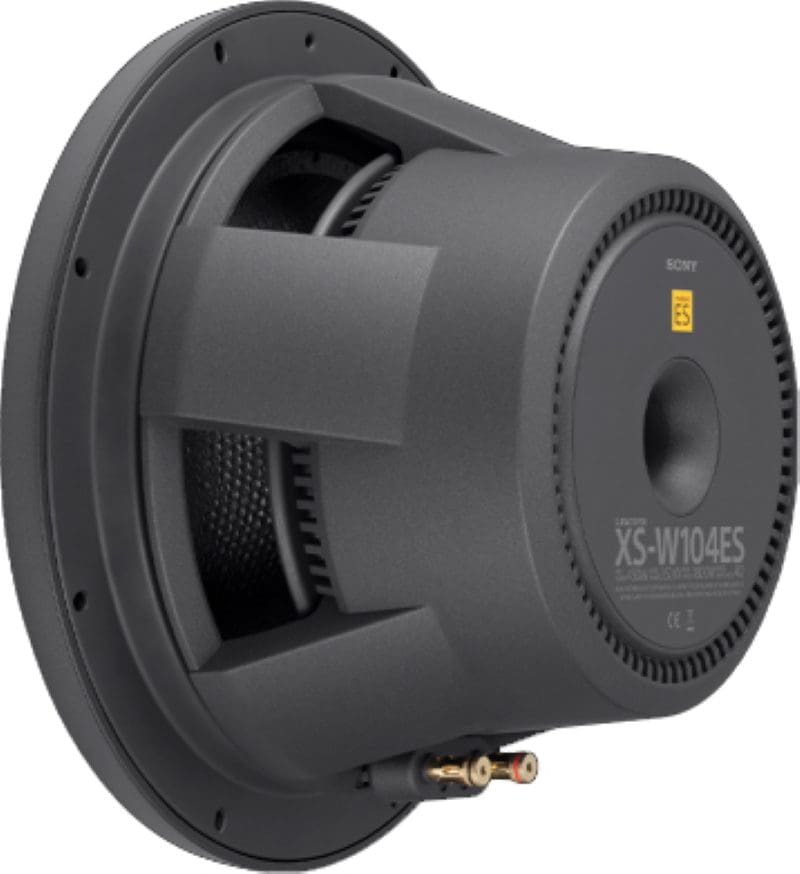 The subwoofer features Sony's Lightweight Rigid Cellular Diaphragm cone design to offer a good balance of rigidity, mass and damping. These critical criteria need to be balanced in any speaker design. Sony's LRCD design is 10 times more rigid than conventional polypropylene cones. At the outer edge of the woofer cone is Sony's proprietary Separated Notch Edge Surround. The diagonal groves in this rubber surround help ensure linear operation at high excursion levels while adding damping to the design to prevent resonances that add distortion. The cone assembly is supported and centered by a progressive-rate spider with sewn-in tinsel leads. This spider design ensures excellent efficiency while providing the required cone-assembly excursion control at high volumes for reliable operation.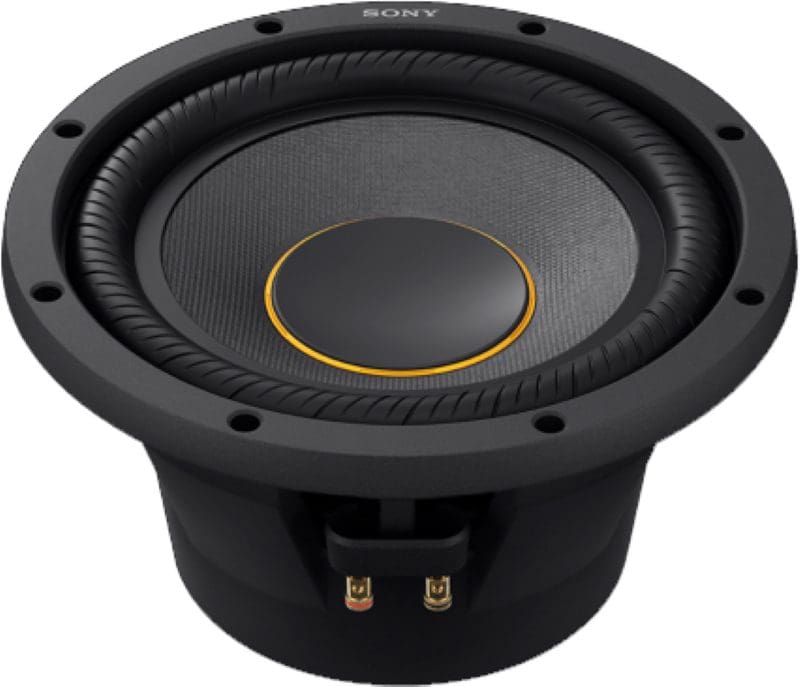 Electrical connections are handled by a set of gold-plated, spring-loaded terminals on the side of the basket near the spider mounting plateau. These terminals can accept up to 10-AWG wires for excellent power delivery. Sony finished off the top of the XS-W104ES with an injection-molded trim ring that conceals the mounting hardware for a neat look once installed.
By way of specifications, this subwoofer has a 450-watt continuous power handling rating compliant with the CTA-2031 standard. The peak power handling rating is 1,800 watts. Finally, the calculated efficiency is 86 dB when driven with 1 watt of power and measured at 1 meter.
Subwoofer Parameters and Application
While features are an essential part of any subwoofer design, how the suspension components and mass of the cone assembly interact with a specific enclosure determines the driver's frequency response once it's in your vehicle. The engineers at Sony designed the driver with a moderately compliant suspension that allows it to produce excellent low-frequency output from small enclosures. The XS-W104ES will work well in sealed enclosures with an internal volume as small as 0.5 cubic foot, but for the most low-frequency output, a 1-cubic-foot enclosure is ideal.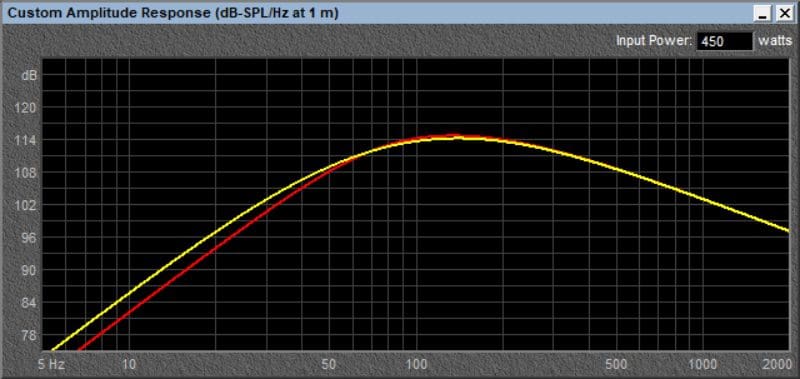 For those wanting a boost in subwoofer system efficiency, a vented enclosure is another option for this impressively flexible driver. The owner's manual for the driver suggests a 1.44-cubic-foot enclosure tuned to 37 hertz. This enclosure offers about 10 dB more output at 40 hertz than the sealed enclosure designs with the same power. One subwoofer in a vented enclosure would outperform four identical drivers in a sealed enclosure.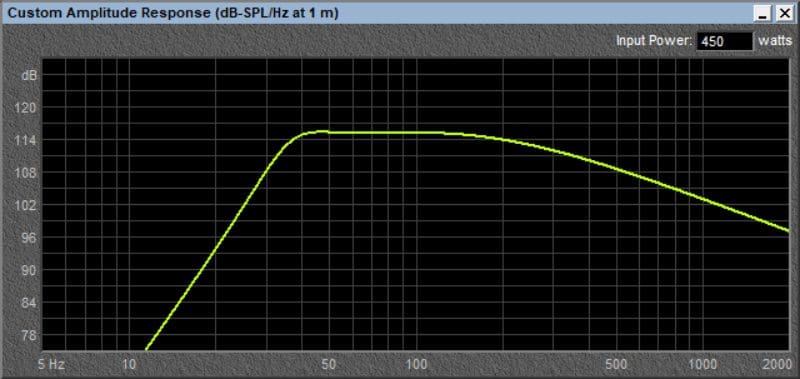 Upgrade Your Car Audio System with Sony Mobile ES Subwoofers
Long-time readers or those who understand car audio system design know that adding a premium subwoofer to your car stereo is one of the best ways to improve its overall performance. Not only will a subwoofer like the XS-W104ES produce more deep bass, but it also will alleviate the need for the smaller speakers in the vehicle to reproduce those low frequencies. The small speakers will sound better, play louder and last much longer.
If you're shopping for a premium subwoofer to upgrade your car audio system, drop by a local authorized Sony Mobile ES retailer and ask to audition the XS-W104ES subwoofer. You can learn more about Sony car audio products by visiting their website. Be sure to follow them on Facebook for all the latest news and updates on their car audio solutions.